Nepal is a country that signifies myriad wonders that connect to both natural splendor and cultural heritage. From an affluent history to being home to numerous of the world's highest Himalayas, Nepal is an emblem of marvelous resources and majesties. The country is filled with adventures and a blend of many ages of people, interesting experiences, and demographics. There is so much to do in Nepal that taking the information on this aspect before leaving would prove very useful to make your trip full of joy. Now that you have planned to visit Nepal this holiday, you sure would be wondering about the things to be done on your trip.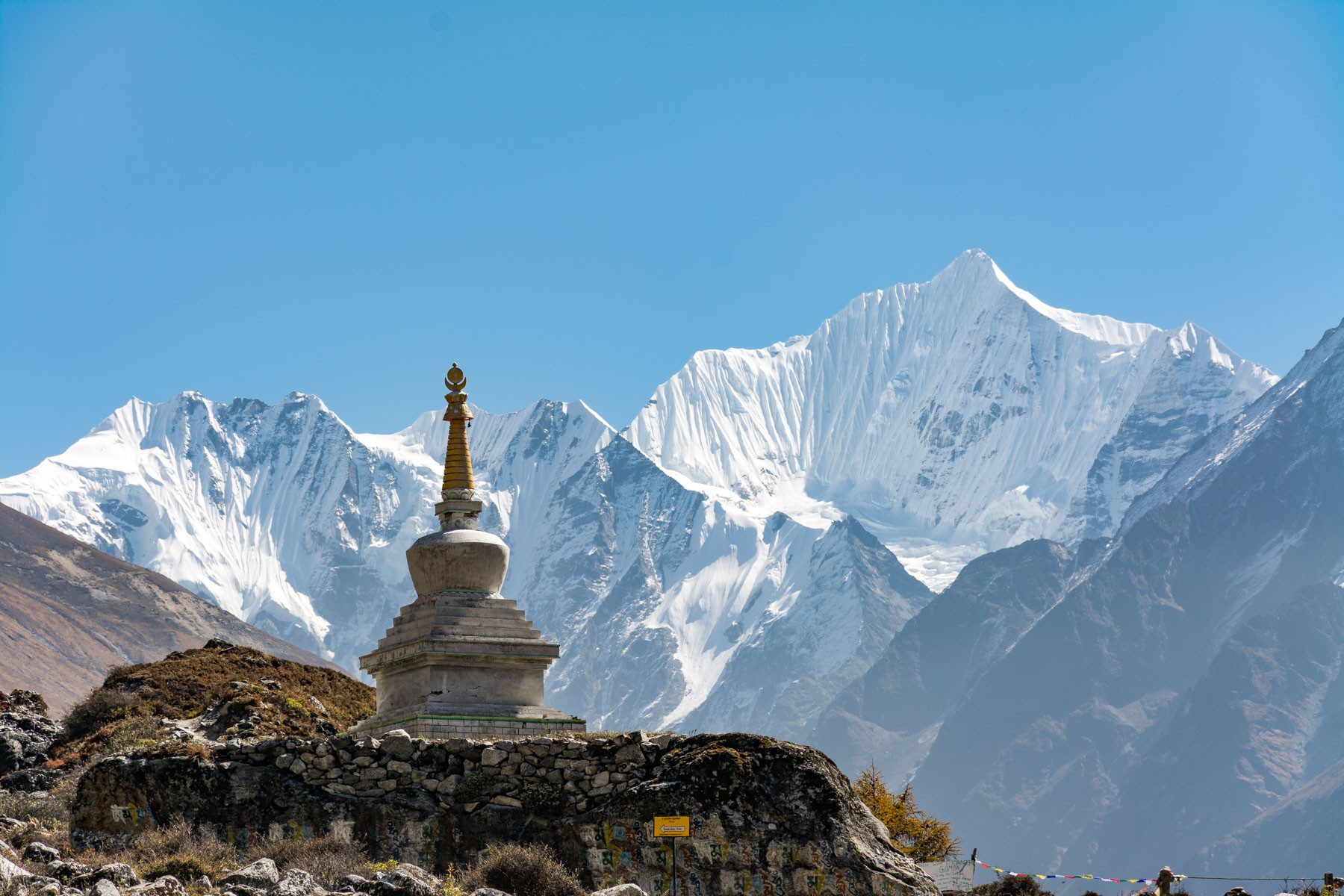 Whether you're a solo trekker, family trekker, school group, or lover of all things luxury, Nepal Sanctuary Treks has the ideal sustainable holiday program for you. Start your search now with our special selection of trekking and other activities, perfectly tailored to meet your needs and your preferences. Here are the top 20 things to do in Nepal.
Trekking in the Himalayas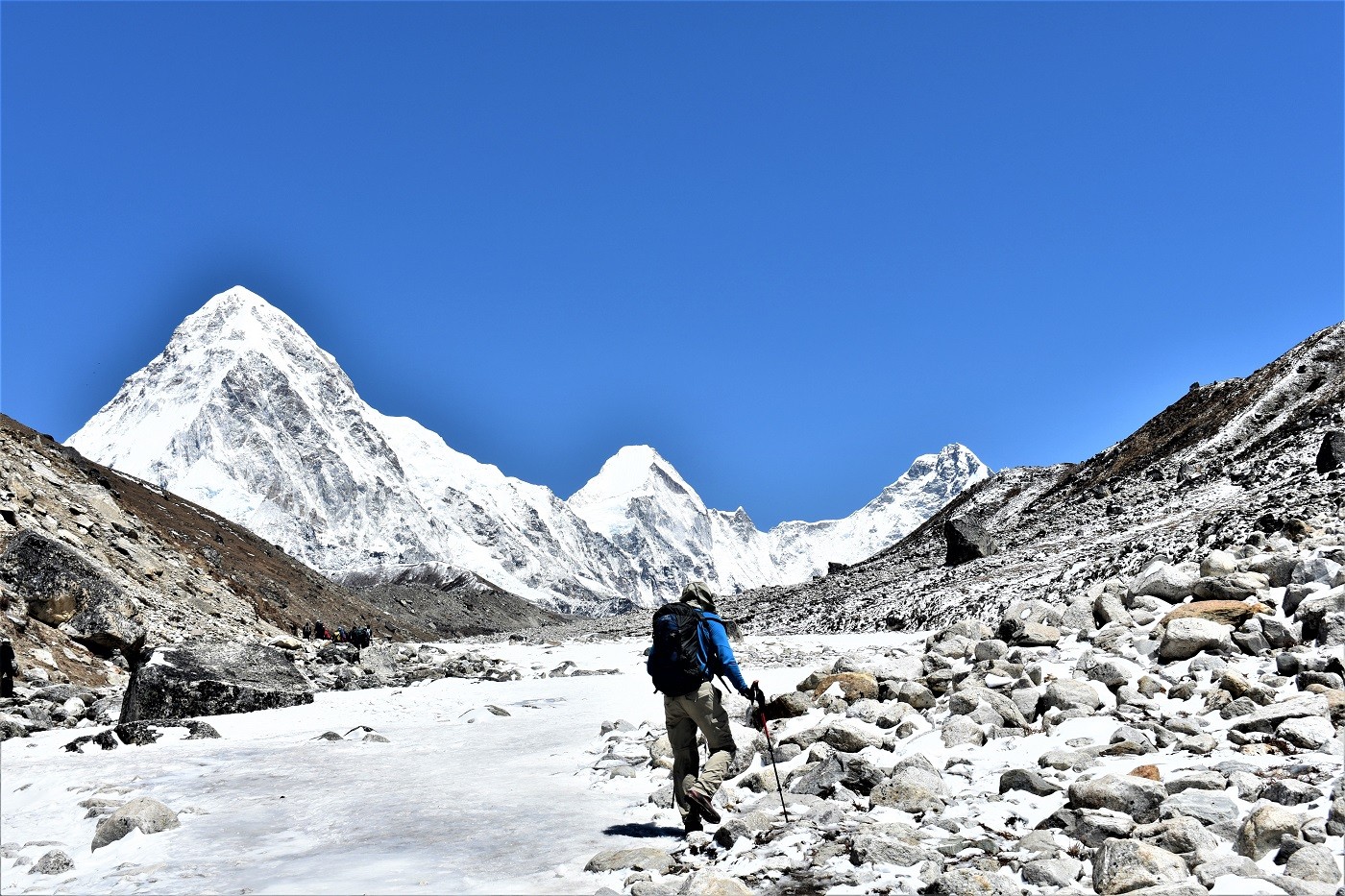 Trekking in Nepal is one of the unparalleled experiences in Nepal as it is blessed with pristine landscapes, rugged mountain trekking trails, and culturally affluent villages along with the vistas of outstanding massive snow-blanketed peaks.  It is the real adventure of an extended walking expedition in the Himalayas with gratifying experiences of the unsurpassed natural scenery in the world. There are several trekking options available from short to longer treks. Every year, a significant number of enthusiastic trekkers around the world embarked on the trekking journey in a different region of Nepal's Himalayas.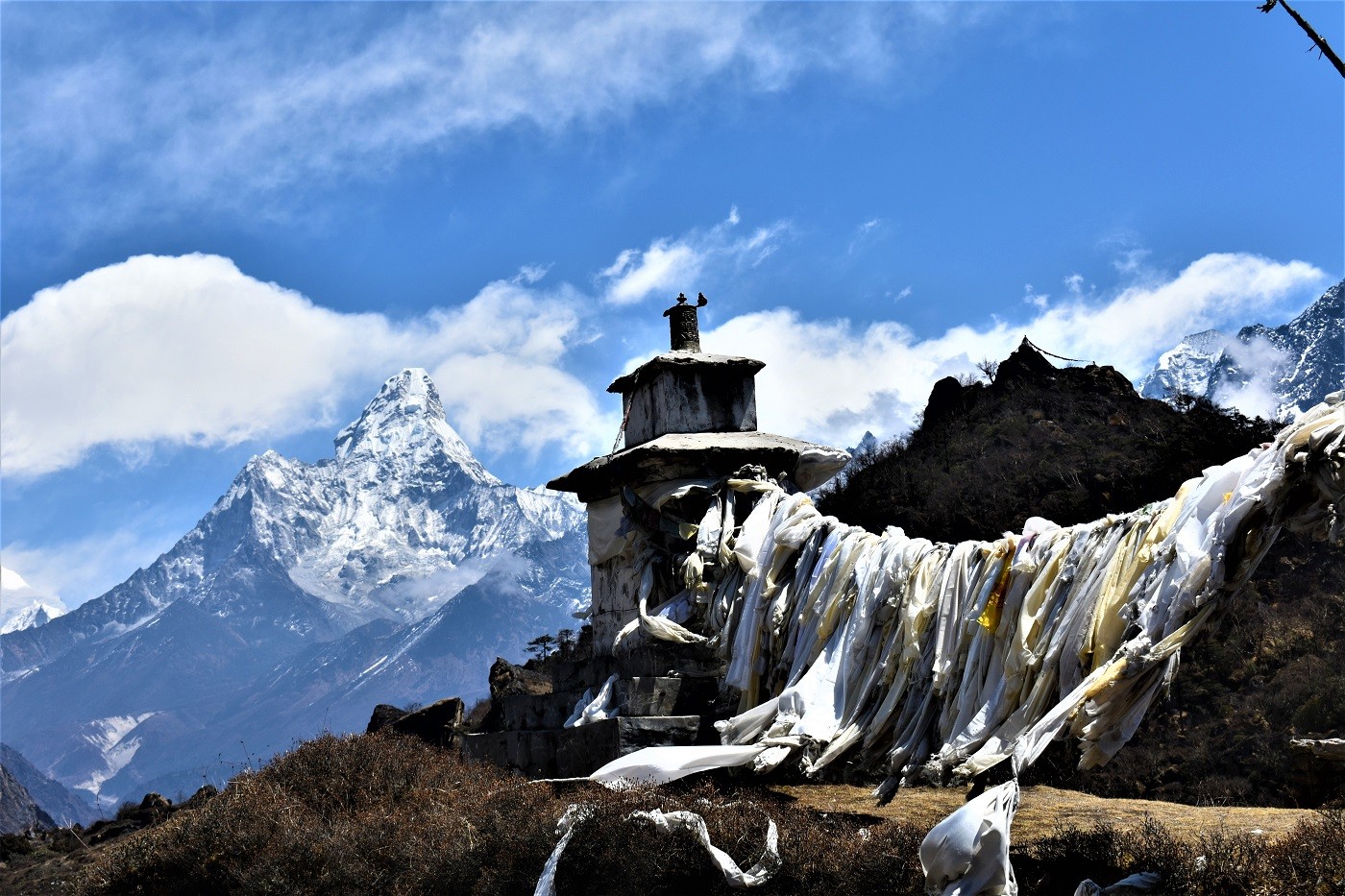 The most popular trekking adventures are Everest Base Camp Trek and The Annapurna Base Camp Trek among all. Also, the Everest region is renowned for several treks like Gokyo Lakes trek and Everest High Passes trek, Amadablam base Camp, Pikey Peak Trek, Everest Base Camp with Comfort trek, Everest Comfort Lodge Trek.  While Annapurna circuit, Annapurna Sanctuary Trek, Upper Mustang, Khopra Ridge Community Trek, and Ghorepani Poonhill are popular picks in the Annapurna region.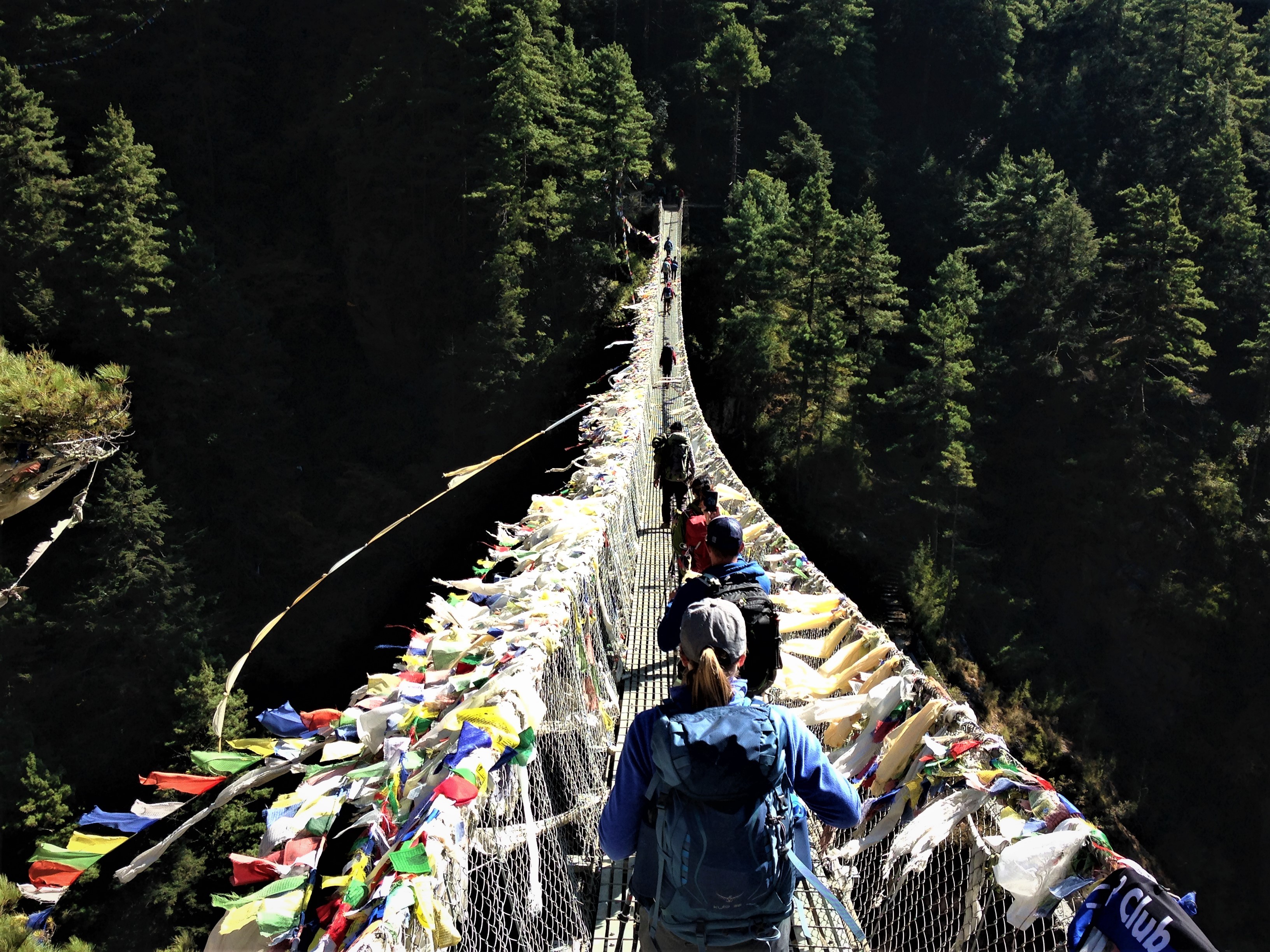 Langtang valley, Kanchenjunga and Mardi Himal treks are also the popular trekking options in Nepal. Likewise, Naar to Mustang, Upper Dolpa, and Manaslu Circuit Trek, Tsum Valley Trek, and Great Himalayan Trail route is the less trodden routes however they are equally delightful and attractive.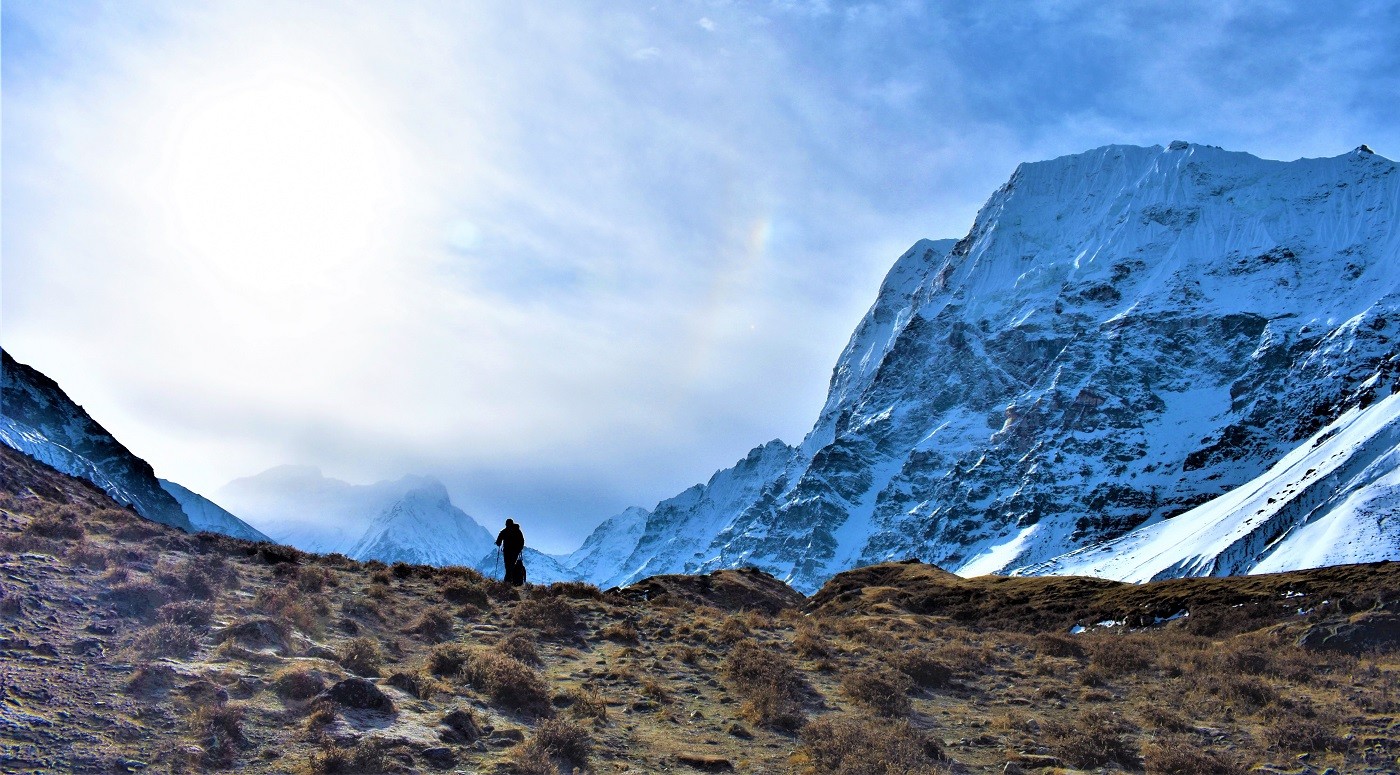 If you have limited time for a longer trek into the high mountain but would like to experience the local life and savor the Mountain View then Kathmandu Rim Trek is an ideal one. The trek is best suited for those who are traveling with children, solo, Families, and students. It is also ideal for the trekker who has limited time for longer treks into the high mountains.
You will feel awesome in the most unexpected places that will make every step of the trek worthwhile.
 Mountain Biking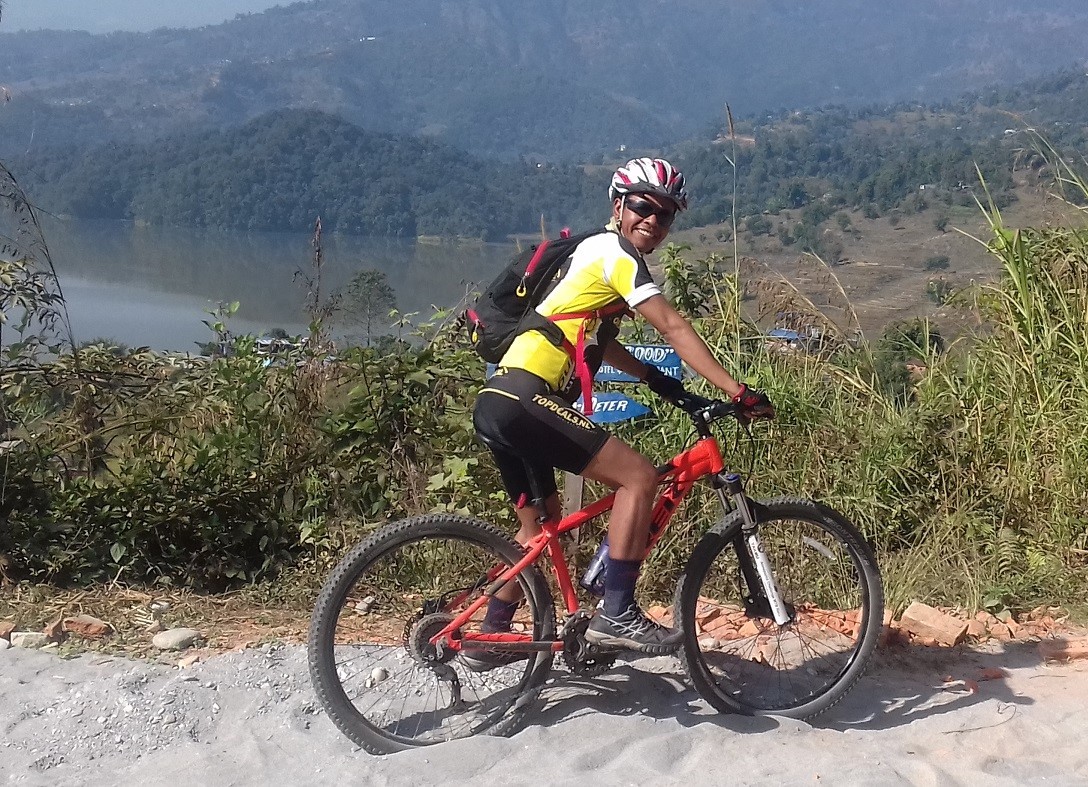 Mountain Biking is an enjoyable activity that is experienceable. In Nepal, Mountain Biking is exciting as well as challenging. The landscape comprises flatlands, hills, and mountains. There are numerous trails in Nepal, most of which are not paved but provide beautiful sceneries and exhilarating experiences. No matter whether you are a beginner or professional, the trails in Nepal keep you enthusiastic,  The undulating hills of Nepal present the easy to challenging and technical single tracks. You can pick either short or long routes depending on your endurance and interest. Some popular cycling trails are:
Ultimate Off-road Challenge Biking from Kathmandu to Pokhara,
Kathmandu Valley RIM Biking,
Southern Nepal Cycling,
If you want to experience a challenging biking experience then, you can try Lower Mustang Cycling on the Himalayan plateau.
Short hiking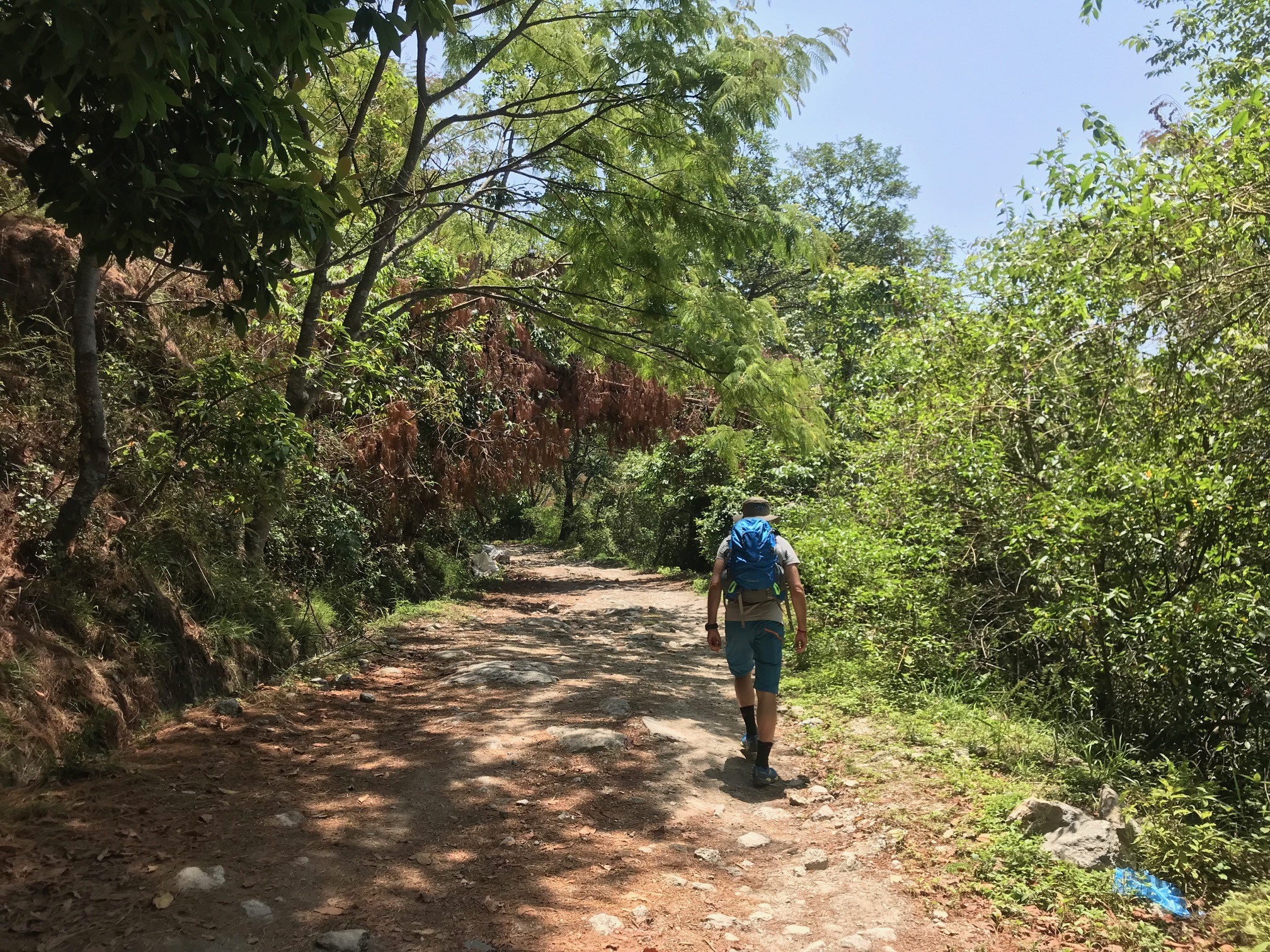 Nepal has numerous hiking trails for all hiking lovers. Hiking is one of the perfect ways to discover the magnificence of varied cultural aspects, nature, and highlights of Nepal within a few days specifically in hilly regions. There is a multi-day hike to very enjoyable short ones that you can complete in a single day. You can choose a hike according to your stamina, time limit, and preference. If you have a limited timeframe then, you can still experience hiking for one or more days around Kathmandu's hills and small settlements. The sub-alpine woodlands and serene landscape make for a great short break from the bustle of city life.
There are numerous series of hiking from short-long and easy-hard points. There are easy trails to reach vantage points to savor the mountain backdrop which is distant great and pleasurable.
Some of the popular day hiking destinations are Shivapuri Hiking, Champadevi hiking, Suryabinayak Pilot Baba Ashram Hike, and Pharping Hiking. While if you are keen to embark multi-day hike then  Kathmandu Valley Rim Hike is recommended. This hiking can last from a couple of days to a week.
Everest Mountain Flight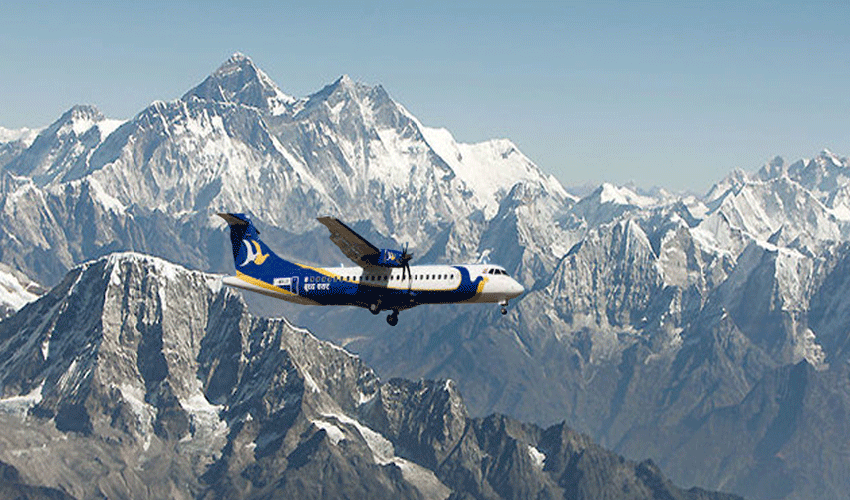 Taking a mountain flight is one of the most thrilling and exclusive tours you can do in Nepal. If you can't or don't want to trek up to the mountains but still want to relish the summit vistas, the mountain flight is recommended.
Mountain flight offers the closet aerial view of majestic, breathtaking snow-capped mountains, beautiful peaks, and glaciers. Summiting the highest peak of the world is not attainable by all. Nevertheless, touching it with your soul and eyes is possible through mountain flight. It is not just a flight but a voyage to spirituality as you get closer to the most unspoiled form of nature.
The one-hour Everest mountain flight takes within the camera range of some of the highest mountains on the globe that will leave an imprint on your life. The journey takes you near Everest, Annapurna, Kanchenjunga, Makalu, Ganesh Himal, Gauri Shankar, Lhotse, Nuptse, Langtang, and several adjacent peaks.
Peak Climbing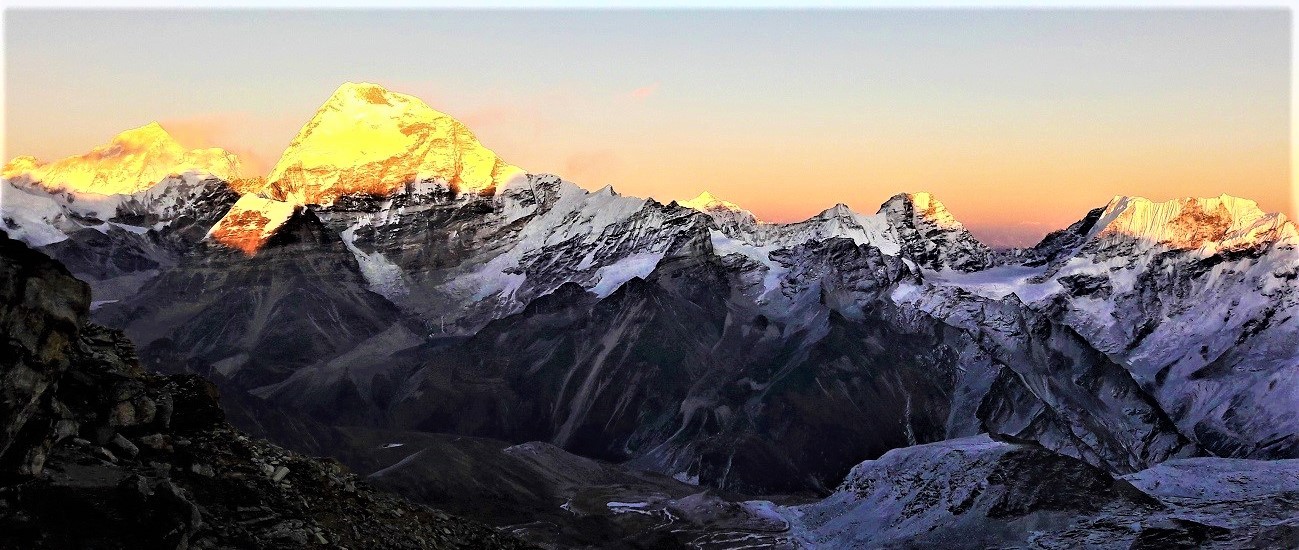 Mountain peak climbing is another well-known adventure in Nepal. There are numerous peaks in Nepal. Apart from the high peaks, there are some other peak climbing in Nepal which is quite famous among the climbers. Island Peak and Mera peak climbing in Nepal have attracted a substantial number of climbers to visit this stunning nation for Himalayan expeditions in Nepal. You can embark on this physically demanding trip accompanied by an expert climbing guide,
Explore Nepal's Sub-Tropical Jungle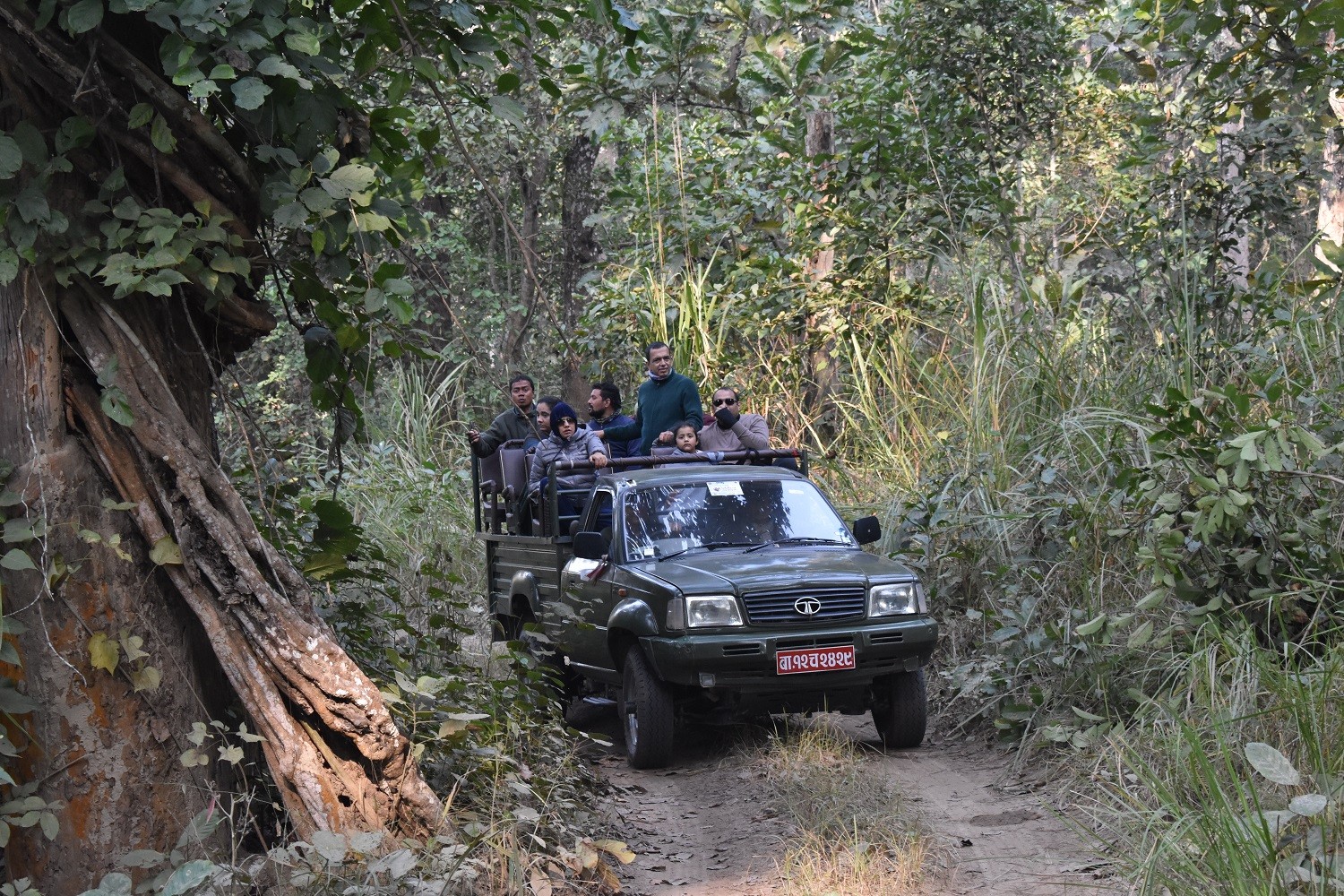 Nepal not only comprises soaring mountains but is also rich with plain landscapes with varied flora and fauna. The Terai region of Nepal has some tropical forests that home different vegetation. Jungle safari is another activity that you should consider while you are here in Nepal.
The Chitwan National Park and Bardia National Park are the main and the most famous ones where you can spend days exploring the exotic wildlife and enjoying the serene environments.
Chitwan National Park (former "Royal Chitwan National Park") is the first national park of Nepal, established in 1973. The national park gained status as a World Heritage Site in 1984. The park covers an area of 932 km sq. Chitwan National Park is located in subtropical Inner Terai lowlands in south-central Nepal.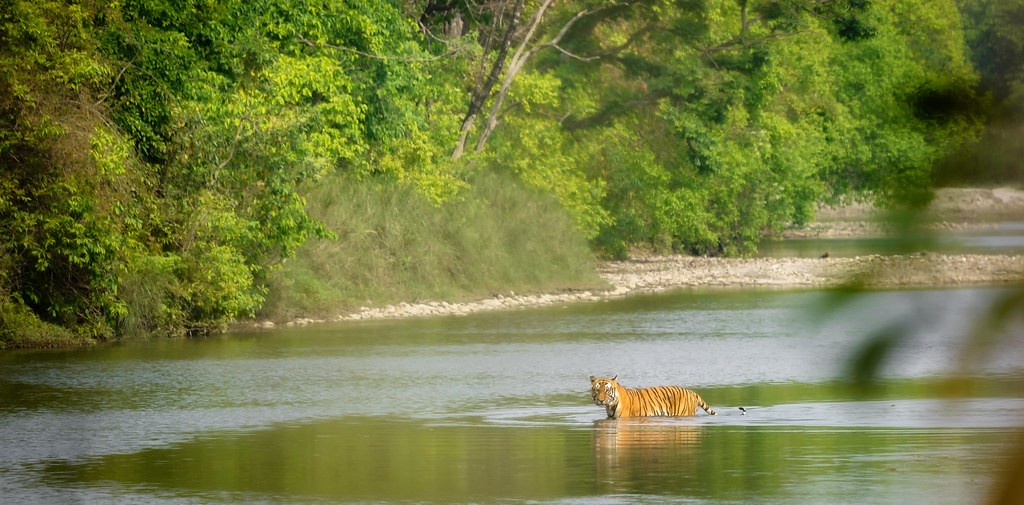 Bardia National Park (Royal) is a protected area in Southwest Nepal established in 1988 as Royal Bardia National Park. It is the largest undisturbed and pristine park in Nepal's Terai region covering an area of 968 Km. Sq.  Wildlife escapade to the untouched, natural lure of Bardia National Park can be an ideal option to observe and experience the wilderness.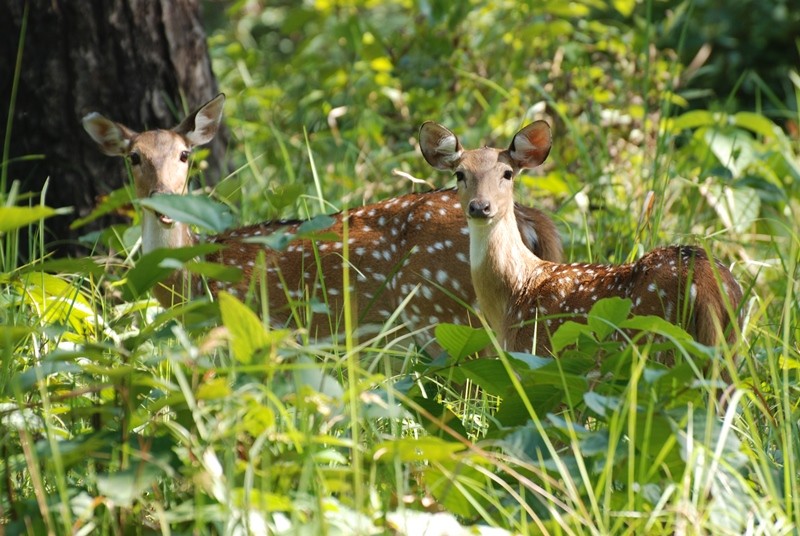 Another jungle safari in Nepal can be done in Shuklaphant National Park. It is a protected area of the Far-Western Region located in the Kanchanpur district in Terai, covering 305 sq. Km (118 sq mi).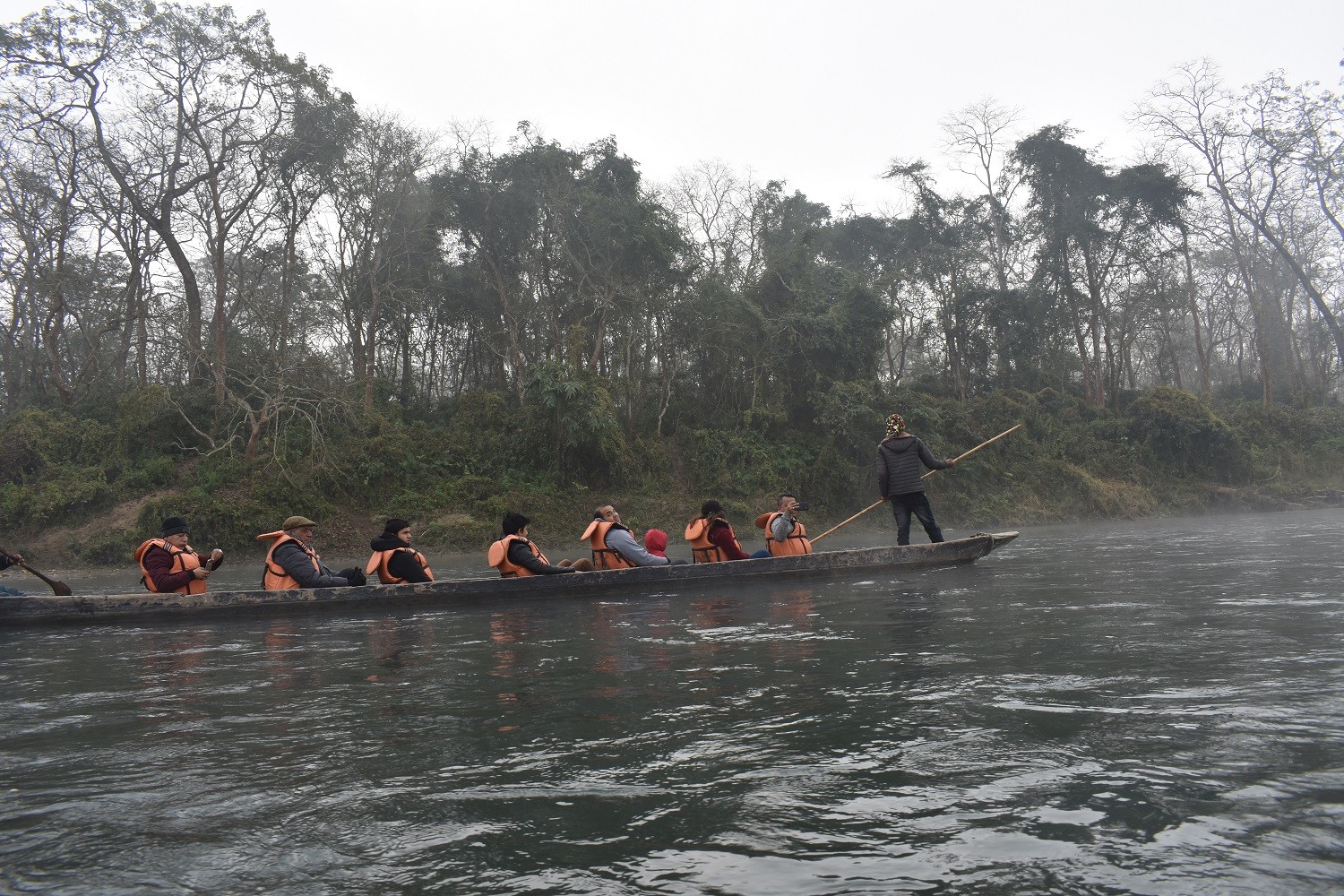 You have opted to go jeep safari or walking safari which is the best way to get into the wild. You can immerse yourself by discovering wilderness where you can get an opportunity to spot Royal Bengal Tiger, mugger crocodiles, the rare one-horned rhinos along with other exotic birds and animals. The bird watching of hundreds of species of magnificent birds, and experiencing a canoe ride on the river keep you enthralled.
The fresh fragrance of the surroundings, delightful greenery, jungle safari, and different species of birds and animals make you feel calm, harmonious, and fresh that enriching the determination of your visit to these reserves.
Try Diverse Cuisines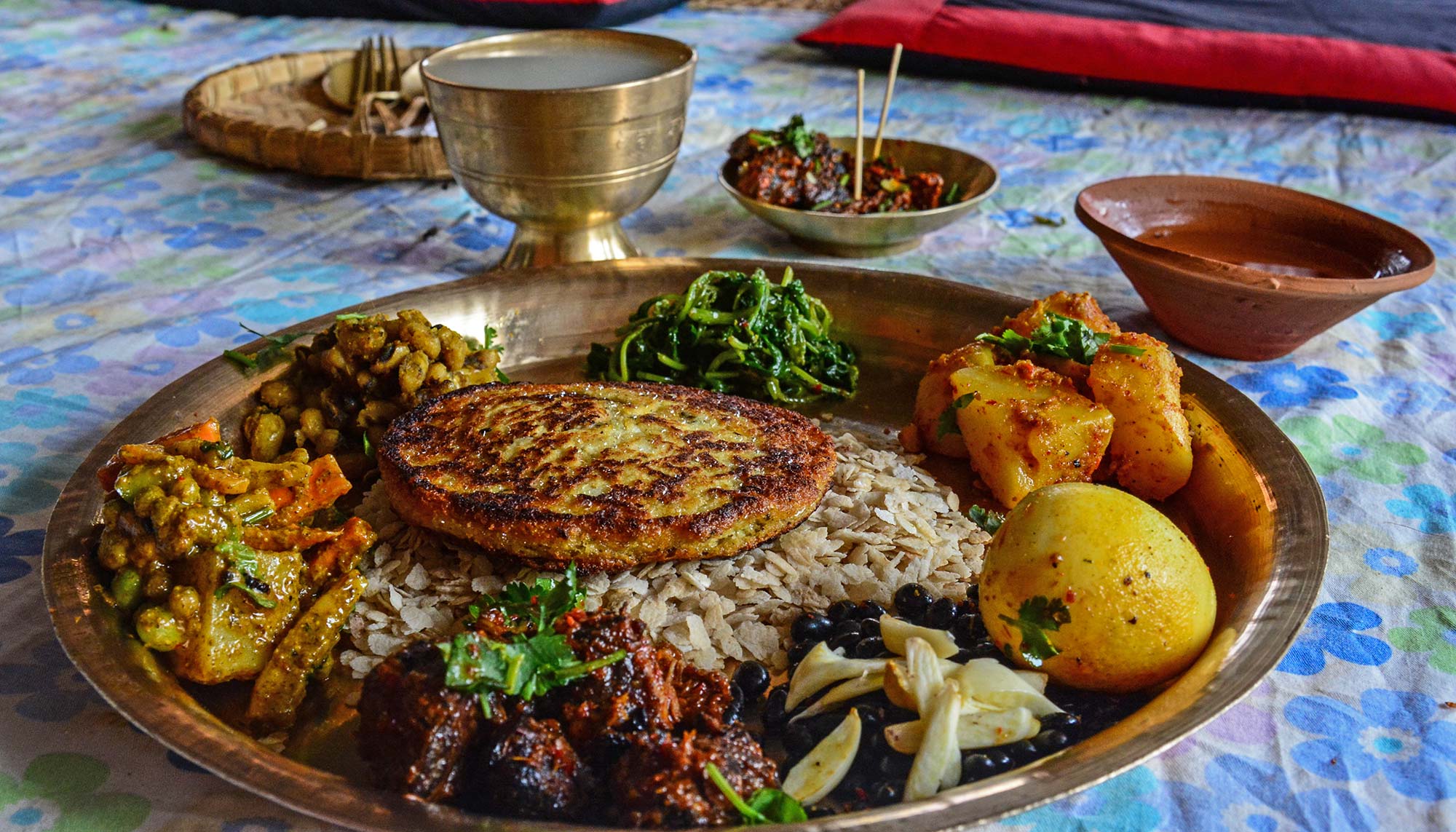 With rich traditions and culture, Nepal also has delightful traditional cuisines to offer. Visitors can enjoy the authentic flavor of indigenous foods in the ethnic atmosphere of Nepali eateries. The foods in Nepal are prepared with the local spices and have their own distinct taste. The dishes are tasty enough to make anyone eat the dish again. The foods are easy and fast to cook and are an entirely different taste for the visitors. The mouth-watering foods with the best spices will stay in your mouth for a longer time.
Experience the thrilling water-based activities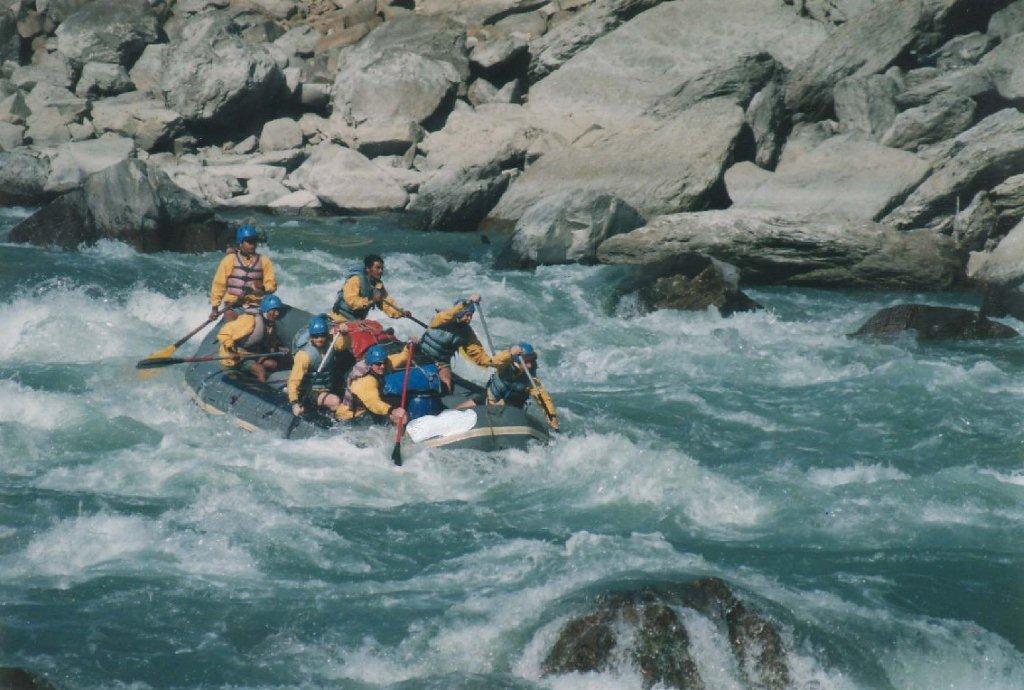 White water rafting is another way to get wet and wild in the Himalayas. There are several rivers to explore on rafting trips ranging from one day to a week or ten days. Though white water rafting is a true challenge, it is a serious adventure and a great way to test your limits the rapid flow of the river offers a thrilling ride with ups and downs and swift meandering pacing.
Visitors get an exceptional opportunity to experience the exciting rafting trip in such wonderful mountain surroundings, with terraced paddy fields, deep gorges, and interesting hamlets around.
The Trishuli River and Bhotekoshi River are close to Kathmandu and are the most popular white water rafting rivers. Other popular rivers include the Kali Gandaki near Pokhara, Marshyangdi, Karnali, and the Sun Koshi. These are well-known destinations for people who love aquatic adventures. Besides the river-based sports, you can also hike around the forest towards small villages. Likewise, canyoning through the spectacular scenery of pristine forest with multiple cascading waterfalls dropping one after the other into revitalizing pools below is a must-do while you are in Nepal.
Exploring Serene Towns midst numerous Natural Landscapes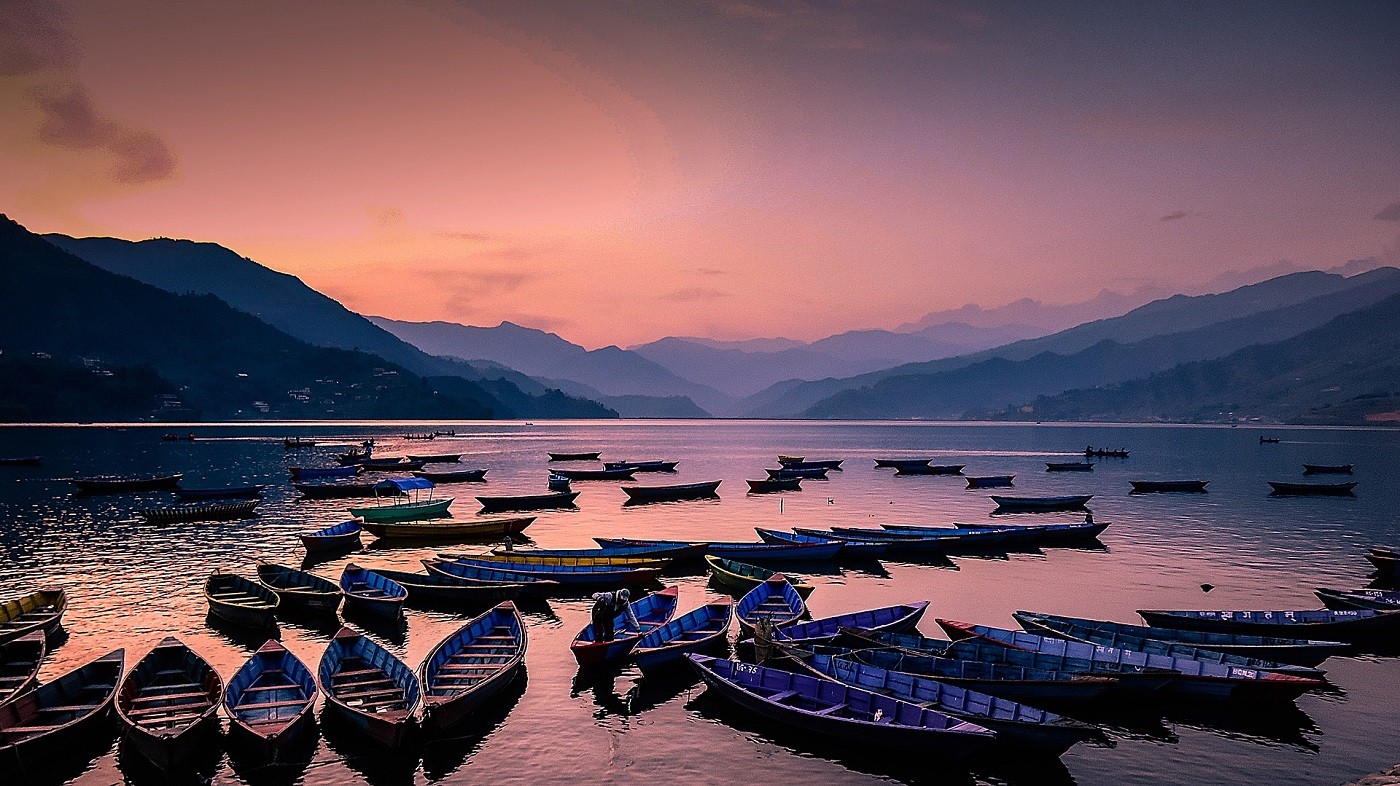 Apart from the mountains and hills and the forests in the plains, you can also discover some of the exotic cities and tranquil towns filled with beautiful landscapes and cultures. Whether it is about the snow-capped mountains, the beautiful lakes, or a perfect leisure spending place, Pokhara offers a variety of choices for visitors. This may include trekking, sightseeing, experiencing the culture, shopping in the local market, active adventures like bungee jumping, paragliding, and several ways to chill.
Bandipur, Palpa (Tansen), and Ghandruk are just a few instances of numerous beautiful places to visit in Nepal. You can visit more well-known landmarks in these naturally beautiful landscapes of Nepal.
Explore the classical medieval village
Trekking towards the village tour provides an opportunity to witness the traditional life of local people settling around. You will get a true insight into the culture, tradition, and customs of Nepalese with their lifestyles.
The most popular villages to visit are Bungmati, situated to the south of Kathmandu. The village is also considered a home to one of the most significant Machendranath, "the God of Rain and compassion" and is well-known for the number of master woodcarvers and sculpture makers. As you walk the streets of Bungamati, you can see an abundance of wood crafts and sculptures which might be ideal for a souvenir.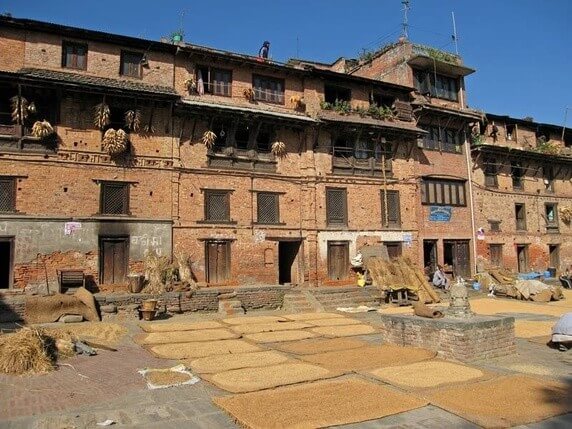 The narrow alley of Bungamati offers an opportunity to witness the Newari people's livelihood.  The most interesting attraction is that in the majority of the houses the local people hang red chili and vegetable garlands from the top floor almost to the ground floor after the month of September.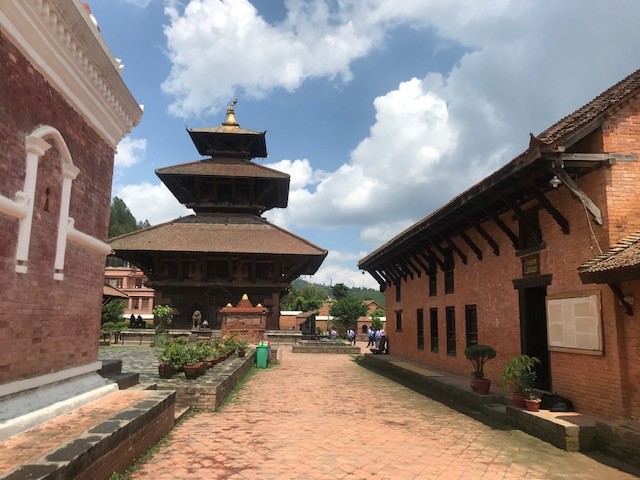 Located 32 km south-east of Kathmandu, Panauti The village is a picturesque and fascinating destination in Nepal. It still has the feeling of the medieval period and it has filled with many ancient houses and temples. The town has been left in the same state the founders left it in the medieval period. A nostalgic environment incorporates the narrow town streets .and prehistoric structures. Situated near Roshi Khola & Punyamata Khola, it is known as a Newari town.  During the tour, you will be able to witness and experience authentic Nepali culture and lifestyle, stunning scenery, and interesting ancient temples.
Adventure Sports

Nepal has several options for adventure sports. Adventures in Nepal are innumerable from bungee jumping to paragliding. Adventure sports provide a fantastic experience of terrains, beautiful vistas, and delightful nature.  Skydiving, zip flying, thermal paragliding, par hawking, ultra-light, bungee, and white-water rafting are some of the adventure sports you can indulge in while in Nepal for an unforgettable and exhilarating experience.
Explore the World Heritage Sites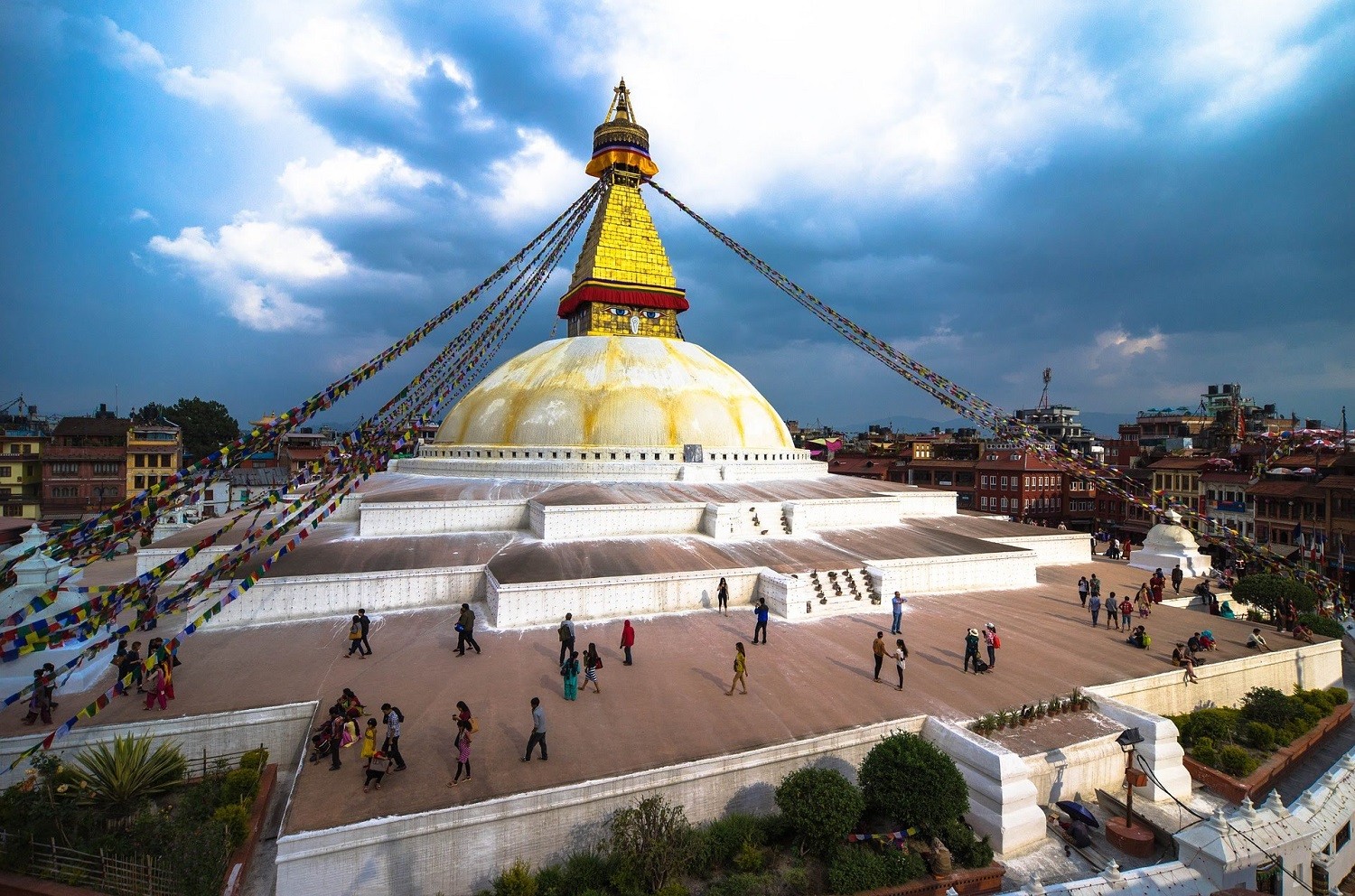 Cultural Tour is a marvelously architectural beauty and historical grace. Nepal contributes 10 sites to the list of World Heritage Sites. Religious temples like Pashupatinath, Durbar square and Boudhanath, Swayambhunath and Durbar Square are moreover popular and affluent terms in Nepal. It has been preserved by different communities and heritage sites. Wandering the Durbar Square, enjoying the chatter, bustle, and pulse of the city, and appreciating the delicate handicrafts and fine temples in the city, you will get a vivid impression of Nepal. Likewise, you will experience several colors sounds, and tastes of authentic Katmandu and its surroundings. You will discover deep into the world of customs, traditions, and beliefs of this charming and vibrant country through its classic art and architecture, cultural temples, and most of all its people.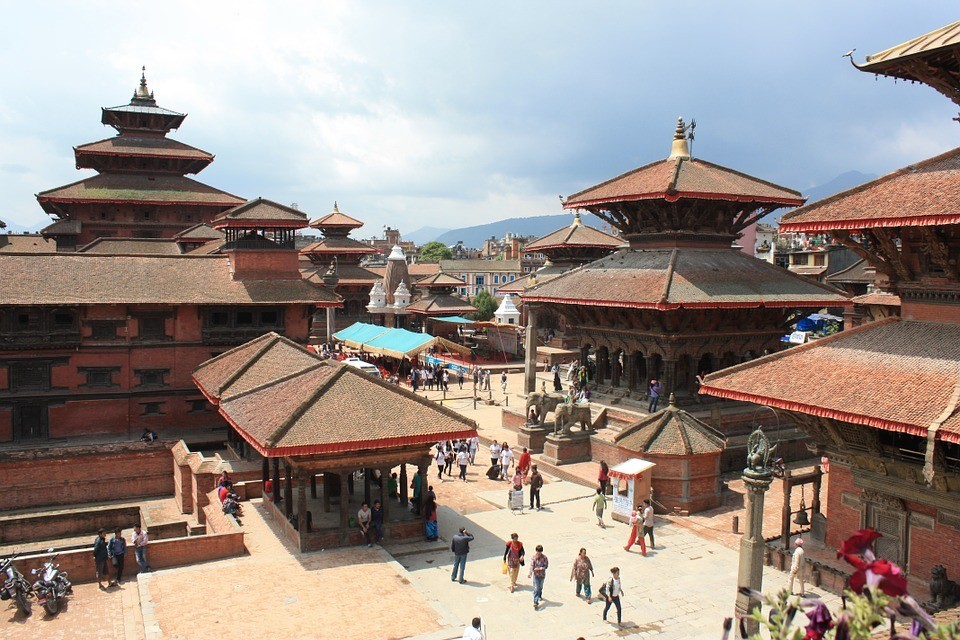 Bhaktapur, a famous city situated about 20 km east of Kathmandu, is the most medieval city in Nepal. Also regarded as the city of devotees, Bhaktapur is Nepal's Cultural Gem too. The city is famous for pagoda-style architecture, the vibrant market, lively people, and marvelous ancient You can witness its rich culture, ancient temples, and fine wood, metal, and stone artwork. The perfect way to explore Bhaktapur is to stroll through its narrow cobblestone alley and immerse in the culture. The stunning courtyards, the carved windows, those small wooden doors, and small narrow alleyways will display you an entirely new facet of Kathmandu. Apart from its distinct history, this town is also popular for a special kind of curd called juju dau, or 'king curd' in English. Not found every place in Nepal, this creamy sweet custard-like curd is something you have to try in Bhaktapur.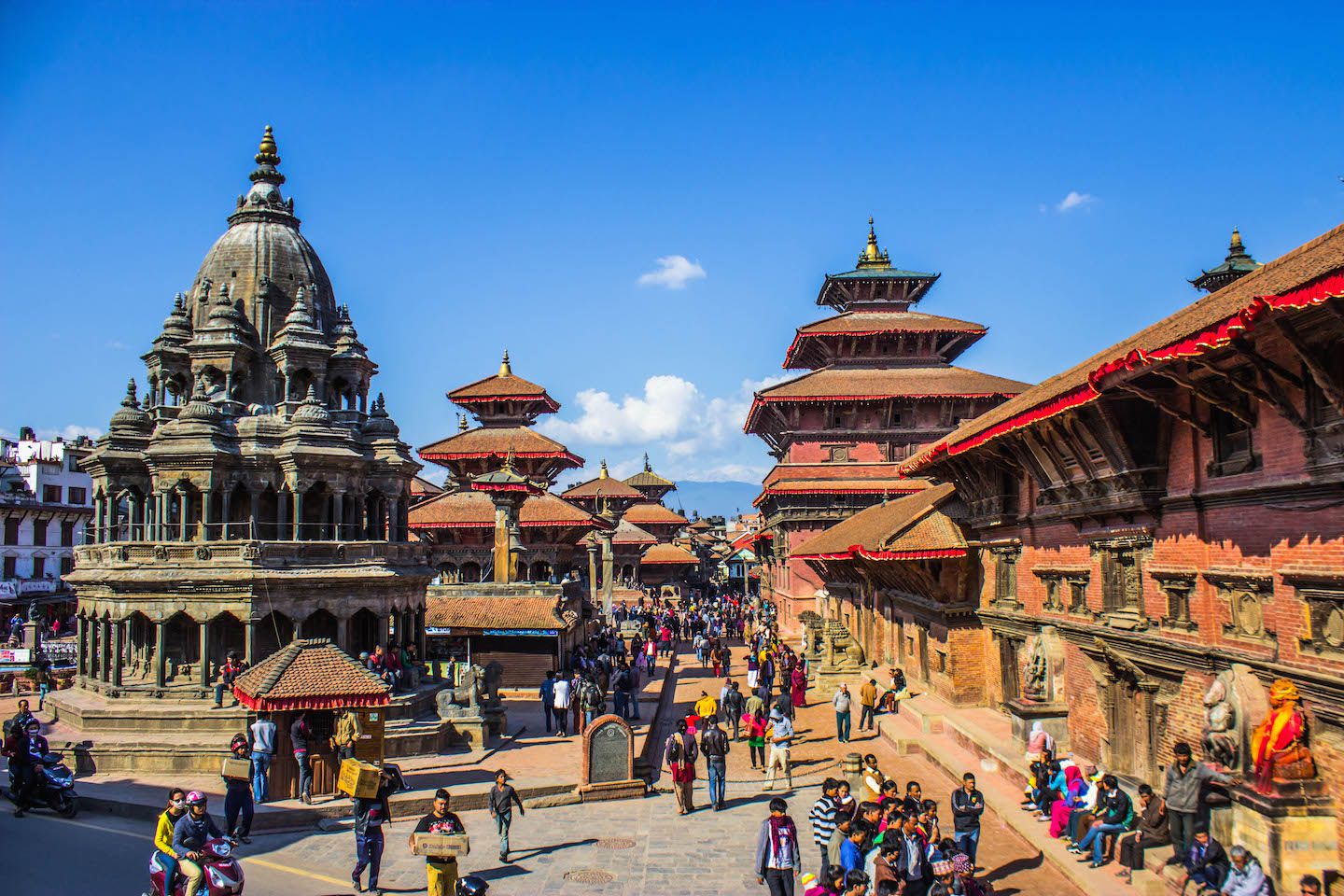 Patan one of the largest city in Nepal is typically well known for its historical and cultural aspects. Also regarded as Yala in Nepali Bhasa (Newari language), Patan has been an epic center of craftsmanship since medieval Nepal. Along with its tradition of arts and crafts, Patan is affluent in cultural heritage. What makes Patan so exceptional is that its history dates all the way back to the year 250 BC, when the corners of the old town were marked by the spectacular finest collection of temples, palaces, and stupas.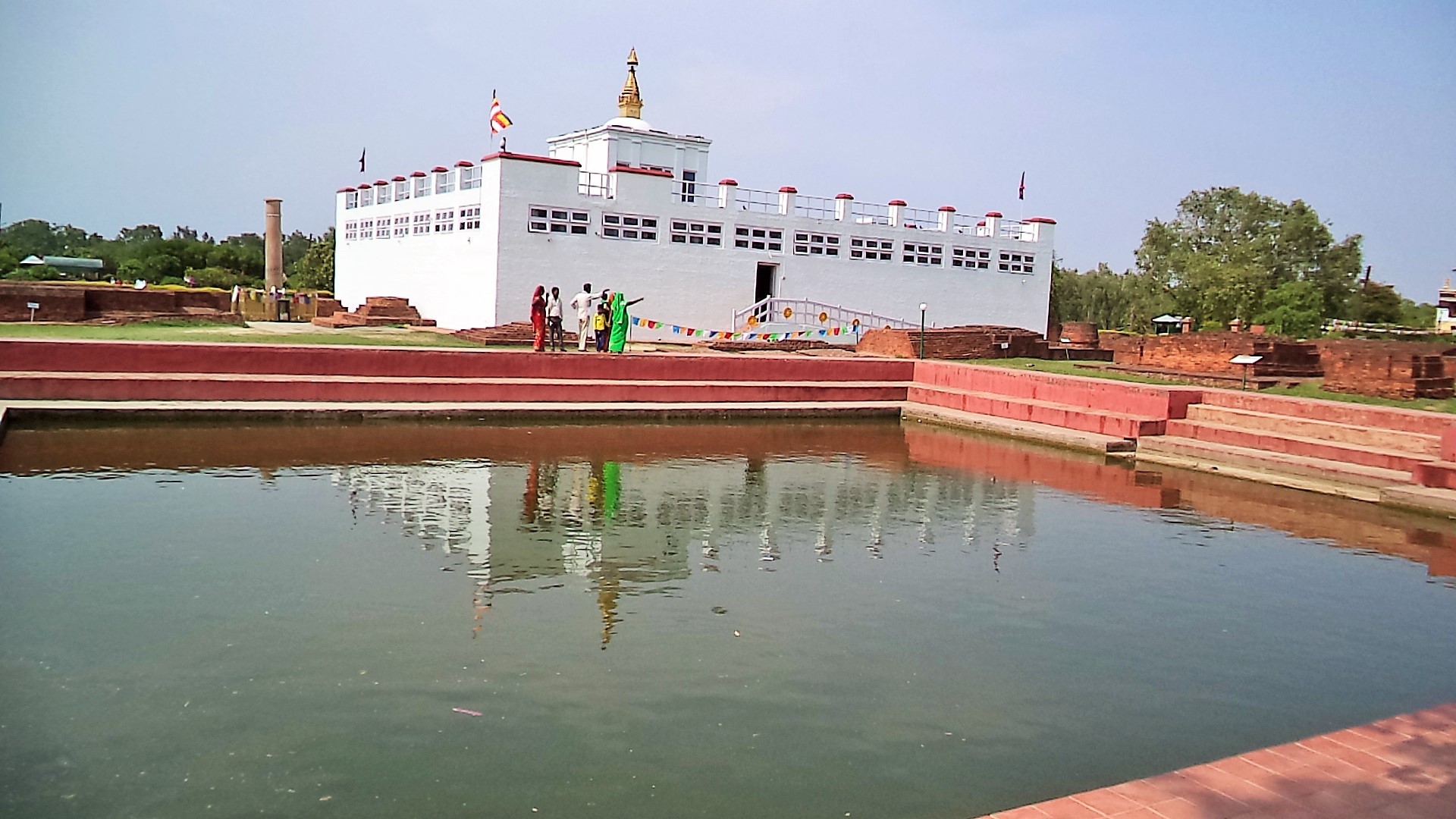 The birthplace of Lord Buddha in Lumbini, one of the UNESCO World Heritage Sites is the abode of peace and an ultimate pilgrimage to the devotees and peace lovers from around the world. They visit Lumbini to pay homage to Lord Buddha and observe the sanctity and shrines that are associated with Lord Sakyamuni Buddha, Buddhism, and peace. Pilgrimage to the holy Buddhist heritage sites includes Lumbini, Kudan, Gotihawa, Nihlihawa, Tilaurakot, Ramagrama, and Devadaha.
Visitors can participate in the short to long meditation, yoga, and spiritual courses offered at several national and international monasteries situated in the vicinity of the Sacred Garden, ancient Nyigrodharama (Kudan), Bhawanipur, and Ramagrama, the only stupa comprising the holy body relics of Lord Buddha.
In addition to the pilgrimage and spirituality, visitors can enjoy cultural tours, village tours, sightseeing of museums, tours to wetlands, cultural homestay experiences, cycling, bird-watching, archaeological sites, and natural sites.
Read the following article for a fuller list World Heritage Sites in Nepal
Some Nepal Sites submitted to the Tentative List of UNESCO
The early medieval architectural complex of Panauti (1996)
Tilaurakot, the archaeological relics of ancient Shakya Kingdom (1996)
Cave architecture of Muktinath Valley of Mustang (1996)
The medieval palace complex of Gorkha (1996)
Ramagrama, the remains stupa of Lord Buddha (1996)
Khokana, the vernacular village and its mustard-oil seed industrial heritage (1996)
Illam, Tea Garden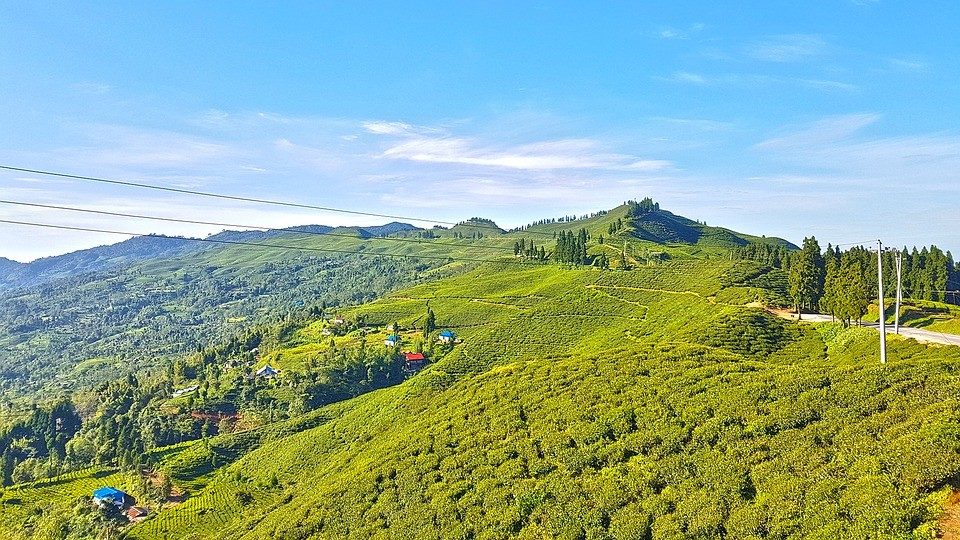 Nepal's tea house offers some of the most charming settings through its lush tea gardens. Nestled in the Mahabharata Range in the far east of the country, the town gains the heart and soul of the visitors with its amazing natural beauty. The beautiful Illam offers so many enchanting places to visit.  For more information about Ilam please refer to the link
Local Shopping
Strolling around the streets of Thamel, Bhaktapur, and Patan and shopping the local handmade products is a beautiful experience.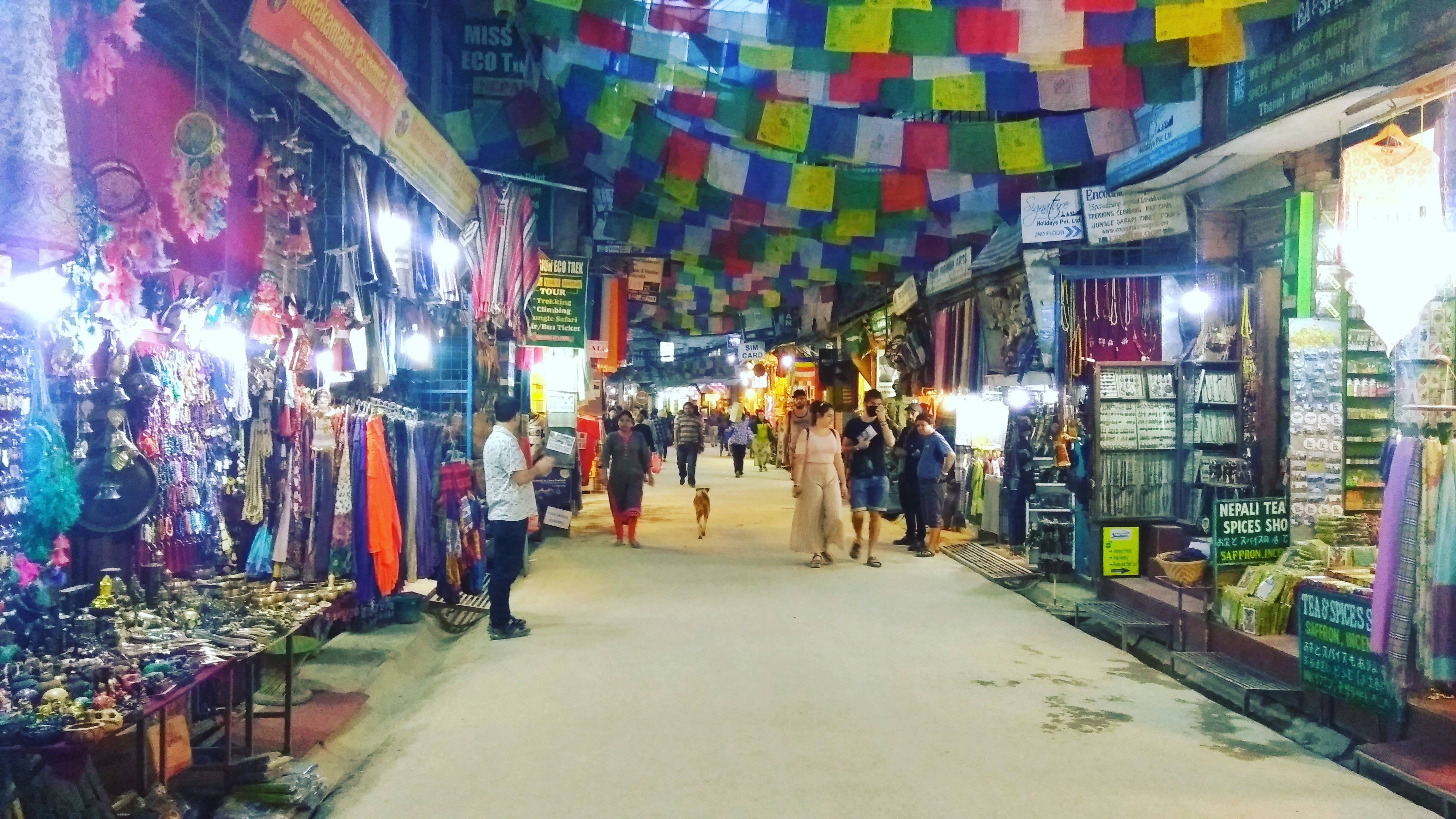 The streets of this vibrant area are lined with shops overflowing with radiantly colored clothing, tea, jewelry, paper lanterns, thangka paintings, wood carvings, bronze statues, music, books, decorative pieces like masks, statues and so much more.
  Participate in different festivals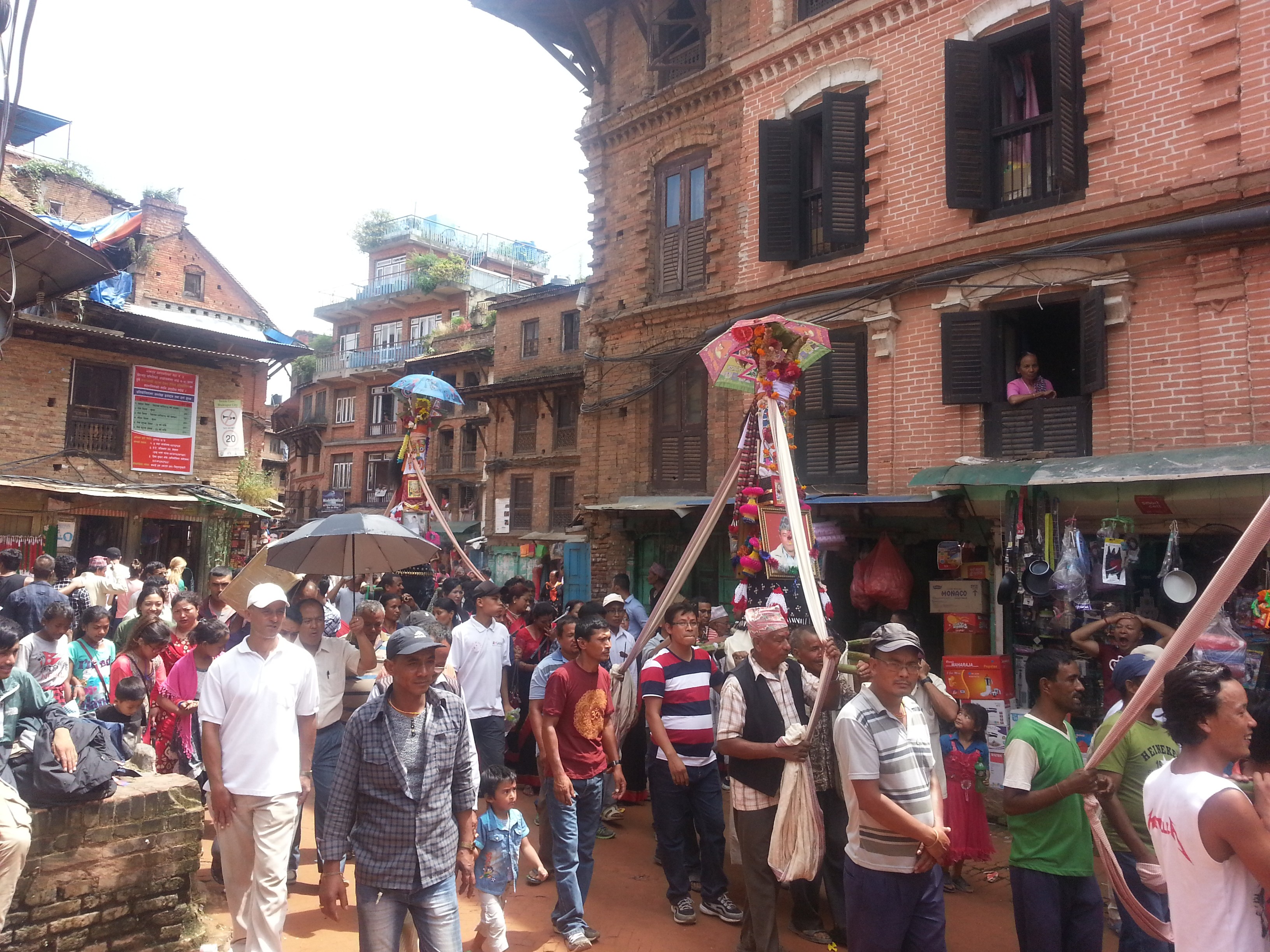 Nepal is a unique blend of myriad cultures, religions, and festivals. Nepalese people celebrate festivals enthusiastically in a grand way. If you are visiting Nepal and coincide with any of the hundreds of festivals then do not miss to become a part of the celebrations such as Bisket Jatra, Indra Jatra, Ghode Jatra, and festivals like Holi,  Tihar, Dasain. You can witness the many people gather in the streets and celebrate the cause.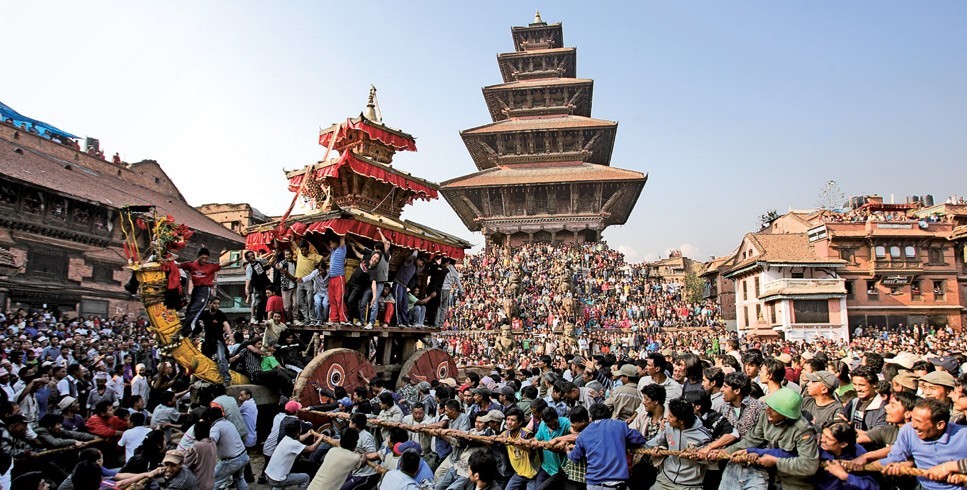 Also, you will get a real insight into the local communities, local tastes, and local traditions of Nepal which will excite you for certain. Therefore, joining in such traditional pieces of stuff is among the best things to do in Nepal.
To know more about festivals please read our following articles:
Festivals of color: Celebrate life in colors of festivals
Dasain: From Ghatasthapana to Kojagrata Puja
Teej: A Joyous Festival of Hindu Nepali Women
Buddha Jayanti: Towards the path of the Light of Asia
Bisket Jatra: Experience The Serpent Festival of Nepal
TIHAR: The Festival of Lights and Flowers
Maha Shivratri: A Tribute to the God of Power and Destruction
CAS activities (Creativity, Activities, Service)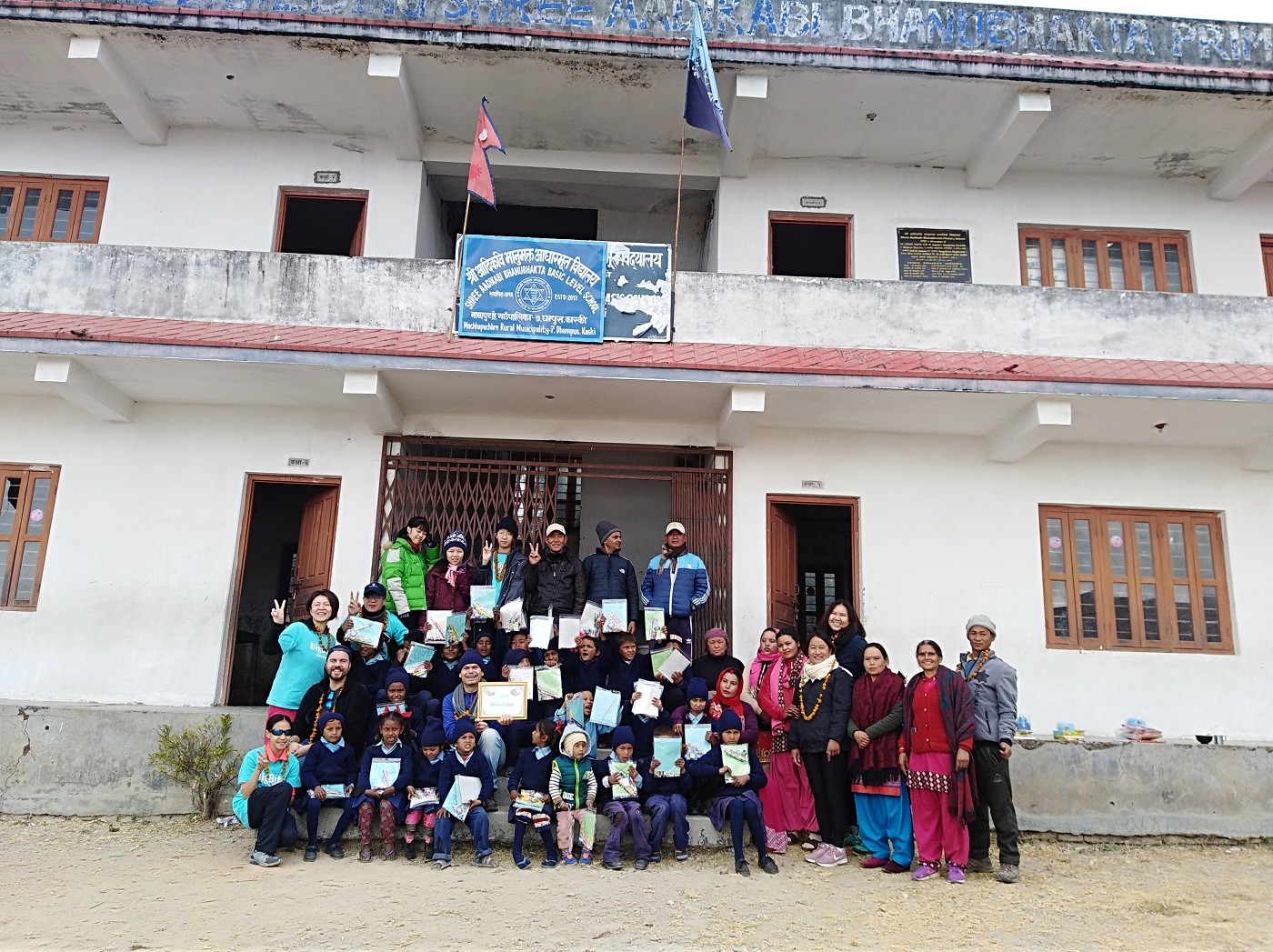 CAS (Creativity, Activity, and Service) is the best option to spend your vacation or trip in a foreign country as it gives you the opportunity to help others, participate in and experience a different culture, along with contributing to the communities.
If the school is planning to involve students in an international excursion to a remote location where they will support communities, learn about the culture and explore nature at the same time then Nepal is the best place.

This trip integrates service learning with cultural immersion and nature exploration. The program provides an opportunity to transform the student's CAS (Creativity, Action, Service) experience into something they'll evoke for the rest of their lives.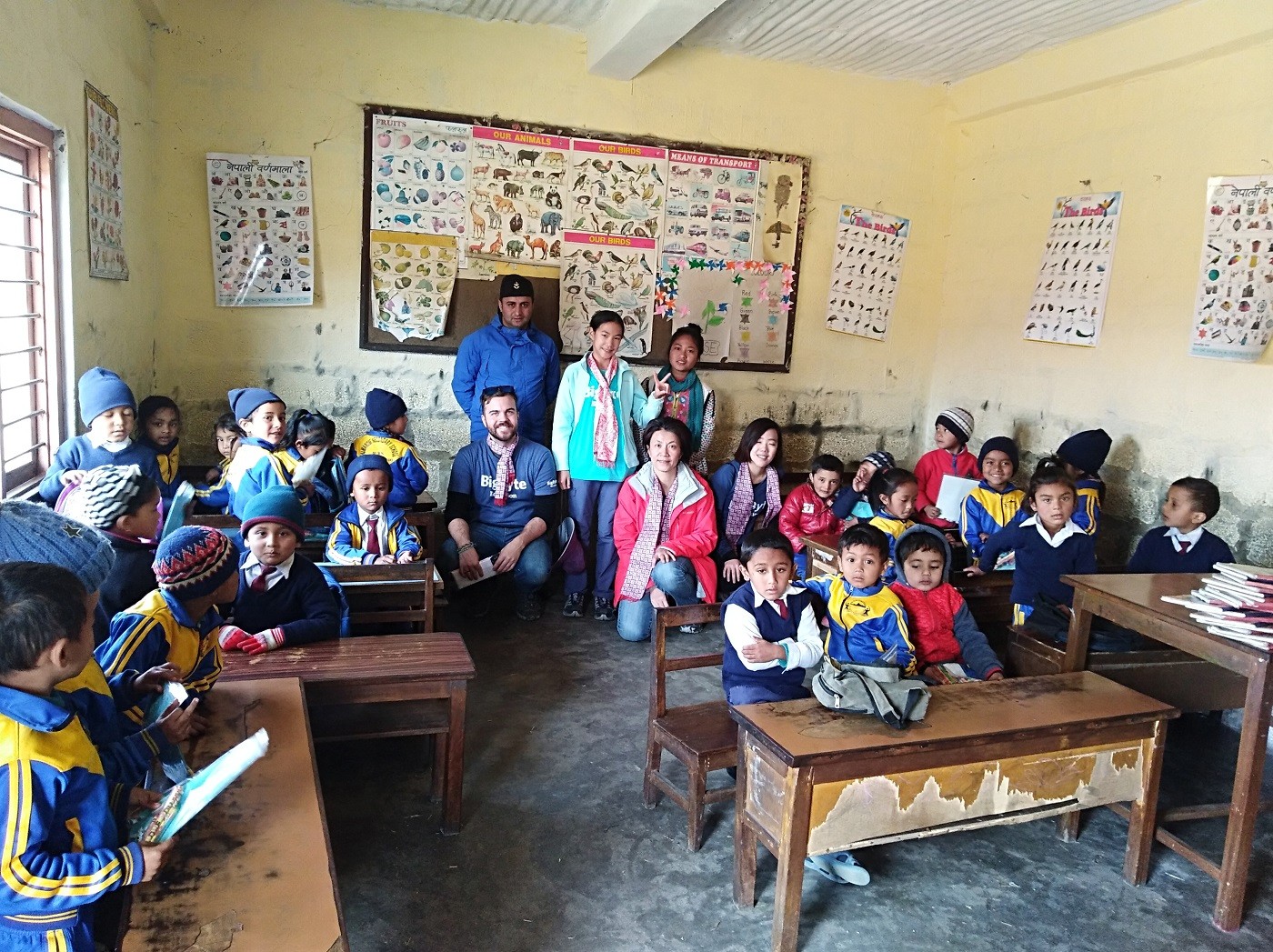 The students can involve in volunteering or organizing some projects in Nepal with local people. Such as classroom painting, library projects, awareness programs, talk sessions and training, teaching at schools, and many more. Apart from community work, the students also get the opportunity to participate in different adventure-based activities in Nepal such as trekking, hiking, safari, rafting, and many more. Learn more about CAS trips in these articles:
10 CAS activities in Manaslu Nepal
10 Project ideas for CAS in Nepal
Why is Nepal the best Destination for CAS?
Bird Watching Tour-Haven for a birdwatcher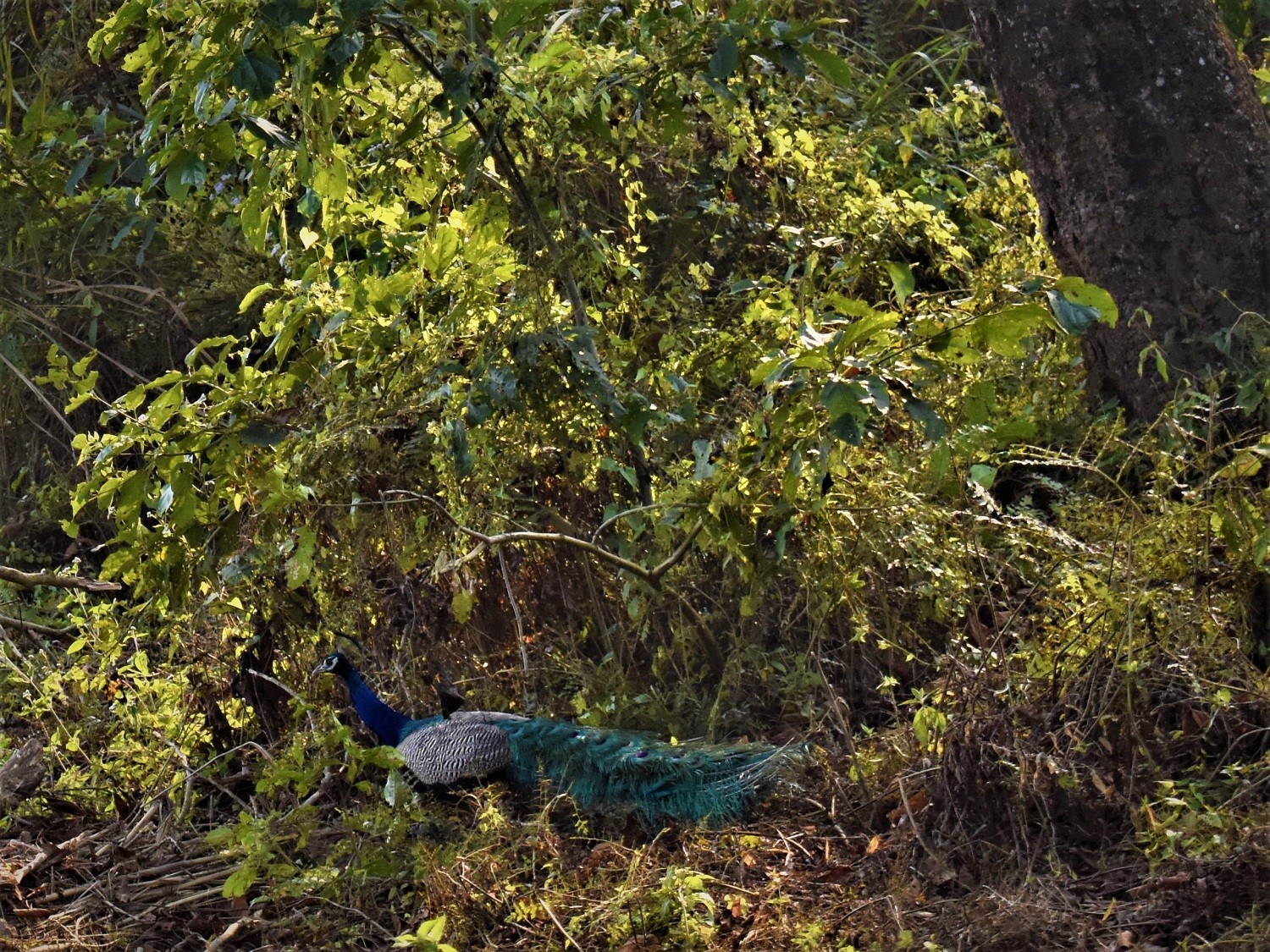 Are you ready with your binoculars and look forward to a wonderful experience? Then bird watching is the best thing to do in Nepal.
Nepal is a haven for birds with over 848 species of birds. And among them, almost 5 hundred species are found in the Kathmandu Valley alone. Phulchoki, Godavari, Nagarjun, Taudaha are the most well-known bird watching spots in Kathmandu.
Nepal's wetland, National Parks and Wildlife Reserve have become a domain for diverse species of birds comprising numerous rare species of bird-like Impeyan Pheasant, Nepal's national bird, and Spiny Babbler, found only in Nepal.
If you want to experience the wild plains of Nepal and bird watching interests you then Koshi Tappu wildlife reserve and Chitwan National park are the popular spots for bird watching. Out of 848 species, a total of 423 species of birds are recorded in Koshi Tappu Wildlife Reserve, including 20 species of Ducks, two species of Ibises, many Egrets, Storks, Herons, and the endangered Swamp Partridges and Bengal Floricans.  Likewise, there are around 600 different mixtures of birds in Chitwan National Park. Some of the birds that are found in this region are Giant Hornbill, Lesser Florican, and Paradise Flycatcher.
Likewise, the Greater Lumbini Area (GLA) also offers bird watching tours. Bird watching to Jagadispur reservoir and Lumbini Crane Sanctuary along with related farmlands have been identified as International Bird Area. Jagadispur reservoir is the largest man-made reservoir in Nepal and was enlisted as one of the Wetlands of International Importance known as RAMSAR site in 2003.Its a habitat for 61 species of birds comprising rare birds. Apart from being a natural habitat to the native ones, the lake lies on the flight path of migratory birds from Siberia, Russia, China Mongolia, Turkmenistan, Central Asia, and Kirgistan.On the other hand, the Lumbini Crane Sanctuary has rich biodiversity and a distinct ecosystem with hundreds of cranes and other birds.
The important rivers for birdwatching include Telar, Dano, and Kothi rivers. Gaidahawa lake is popular for vultures and blue bulls.  There are more than 250 species of birds in the area including the world's largest bird sarus crane, endangered birds like lesser adjutant, painted stork, slender-billed vulture, red-headed vulture, and many more. The Telar and Dano floodplains are recognized as important habitats for birds.
Stay at community-based lodges
Staying at local-based teahouse as your accommodation in Nepal is one of the easiest ways to connect with an authentic side of the rural lifestyle and contribute something back to locals.
On every trekking trail, you will see the teahouses run by a local family which has become a valuable source of income for local people. This is mainly significant in the countryside, where there are inadequate means of earning money. The development of community-based lodges in different regions of Nepal has changed the lives of many locals for the better. It's a win-win state for both trekkers and hosts.
Trekkers who are seeking to immerse themselves in the local culture and discover real customs or interact with locals then do not miss staying at locally-based lodges while you are in Nepal.
You will see the authenticity of the local's kind-heartedness and feeling towards outsiders is actually on display. The legendary stories and their enthusiasm to learn new things from outsiders are astounding. Communicating with the teahouse owner is the best source of information when it comes to getting a deeper insight into a new culture.
The cuisine is always a significant aspect to discover the culture of a country. And local homemade cooking is access to authentic cuisine which you can find at local teahouses. Thus if  you want to cultivate your knowledge about Nepali culture and food, there is no better way than to stay at local teahouses with locals and have an authentic homemade meal
As a trekker, you'll immerse yourself in a completely diverse culture, while cultivating new insights, an illuminated worldview, and at the same time, supporting the destination communities you visit.
There are several community based trekking packages that we offer i.e. Khopra Ridge Community Trek and Kathmandu Valley Rim Community Trek
Heli Tour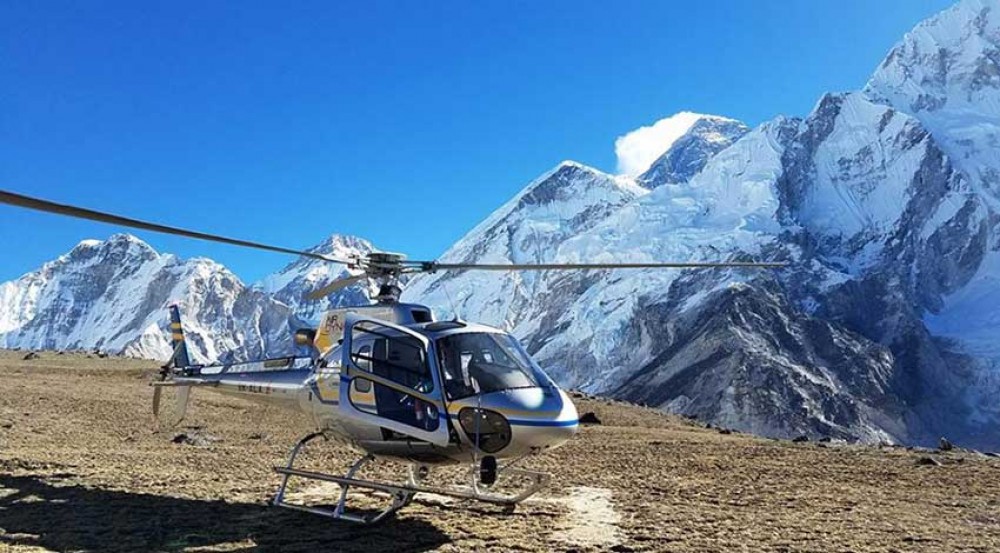 Helicopter Tour in Nepal is an alternative way of adventure trips to mountains and remote corners of the Himalaya. Taking a Nepal helicopter flight tour over the soaring Himalayas is a thrilling journey, filled with a breathtaking backdrop and majestic snow-blanketed peaks. You get to feast on the remarkable closer views of nature like glaciated passes, picturesque hamlets, and panoramic sceneries. Your charming visiting Nepal on Helicopter tour will be absolutely comfortable and exhilarating.

A helicopter tour is ideal for people who do not have enough time for a trek and are not able to hike long days in remote areas as well as for those who love to explore the destination from an aerial view.
Learn to cook local cuisines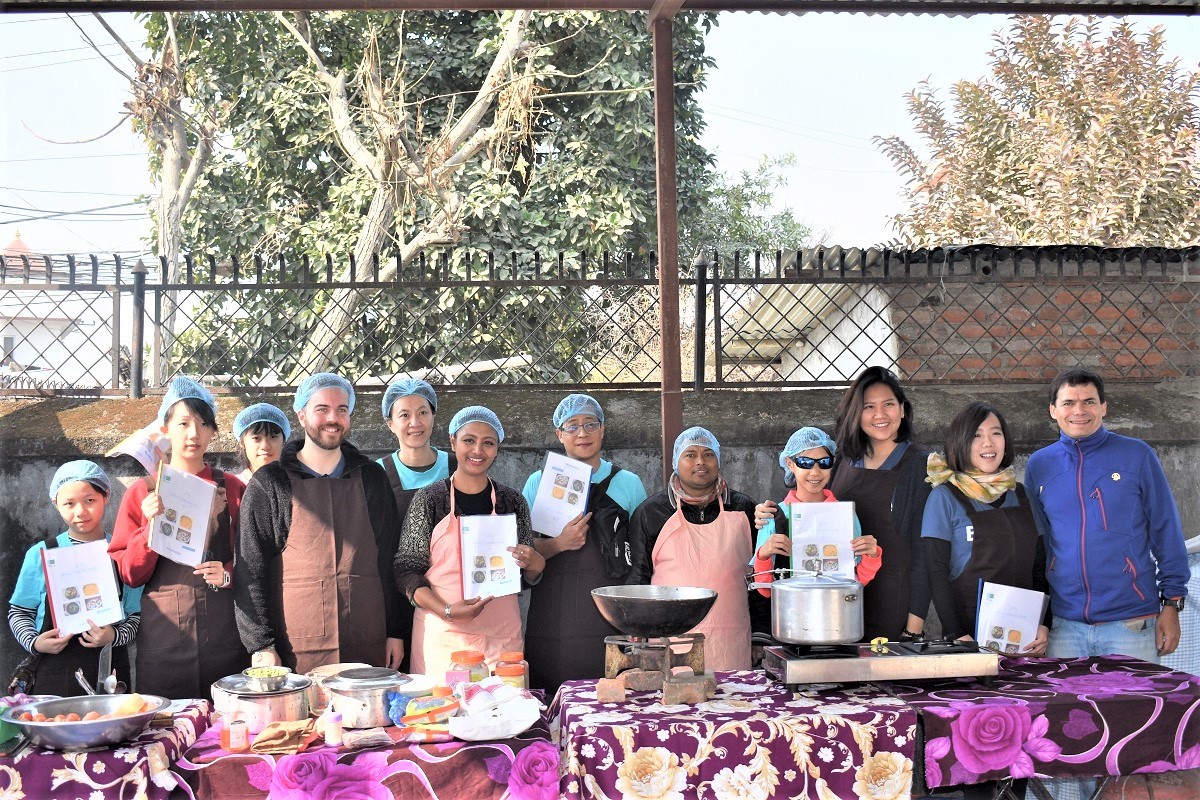 For all those who are a passion for cooking or even just eating if you are looking for an authentic experience in Nepal make sure you don't miss out on this culinary adventure. Learning to cook Nepali food by spending a few hours having fun and learning some secrets about Nepalese cuisines in a Nepali kitchen is the best thing to do in Nepal. So get an interactive hands-on cooking lesson where you will learn to cook the Nepalese dishes from scratch before you get to enjoy the authentic homemade meal together with the host.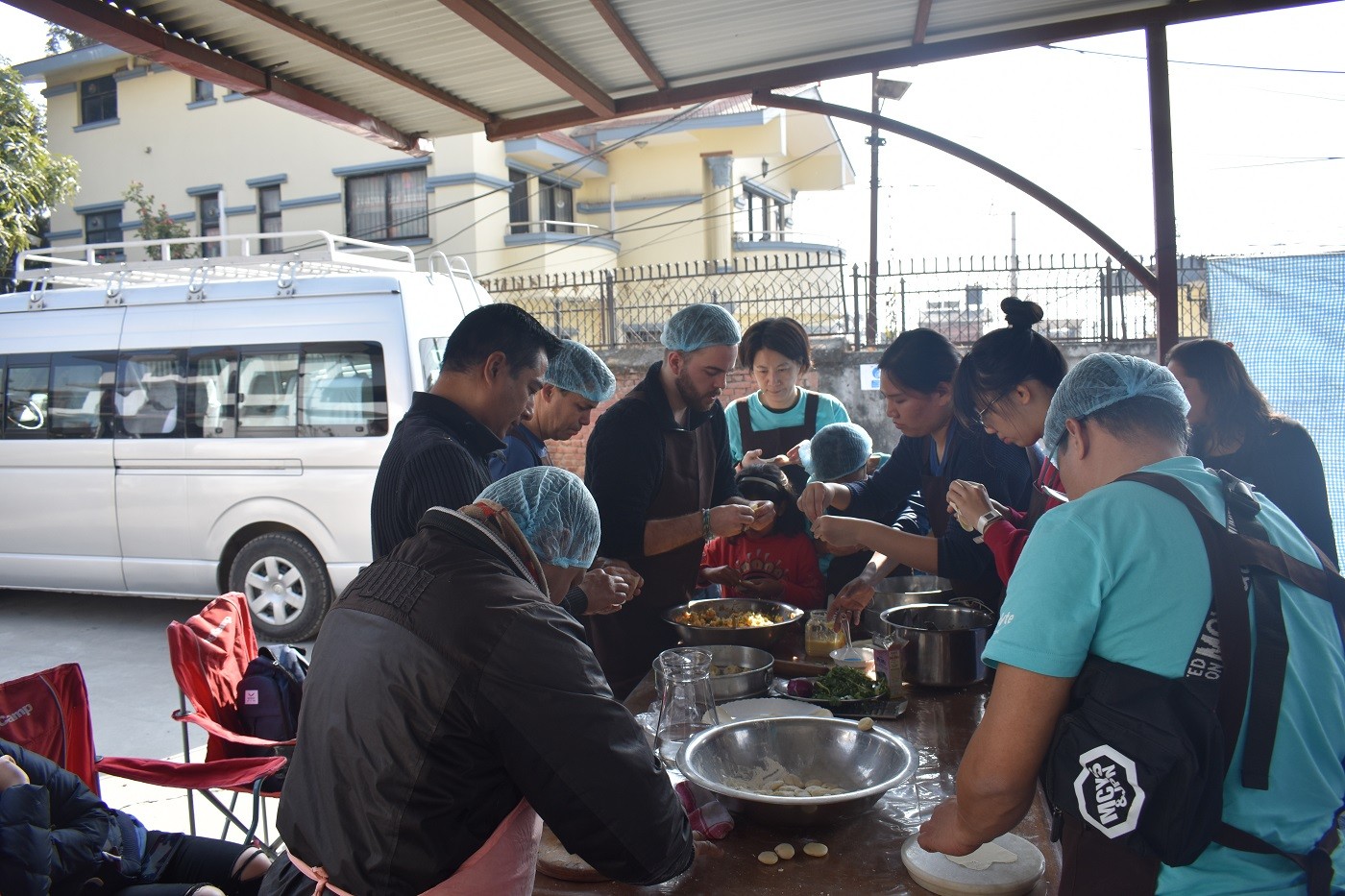 You will have the chance to cook with a local chef using local ingredients, recipes, and cooking procedures.
Nepal provides an extensive range of adventures suitable for all age groups. The diverse terrains, wide bio-diversity, and geographical topography have become perfect for exhilarating adventurous activities in the air, water, or land. These activities will revive your mind, body & soul, and fill you up with new energy while collecting the memories for a lifetime. Whether you want to explore solo or venture on an adventure trip with your family, or school group, you will find the trip that suits your requirements.