Some of us might want to go and explore the world on our own, but many of us want to share the same experience with our loved ones, with our family. Going alone on some journey, having that thrill inside and witnessing the once in a lifetime moment, but deep in your heart if you miss your family, then that sadness engulfs all that exhilaration.
Well, if your next destination is Nepal, then you can skip that sadness here because Nepal offers many destinations which are perfect for you and your family. Nepal is a perfect place for family, with its varied tradition and culture, it will also give your children to learn many such things and experience them which they couldn't gain from any books. Nepal is becoming very popular for family trekking or hiking, probably because of it a perfect place for a family, where you can witness magnificent view and learn the way of life who has isolated themselves in the Himalayas.
 It is a place where your children will savor the true beauty of nature and look at them closer than ever being far from the smog and crowd of the city. And, going on a trek with family is more than adventure and discovery, it will make your bond with each other in stronger.
Nepal Sanctuary Treks will help you organize the best trek with family ensuring your best time with your loved ones. Nepal doesn't lack the trekking destination, you can choose any from the long list with any packages, either you want to camp or stay in the lodge, we will make sure you get the trek just as you have planned. And now comes, the porters and guides, it will come along the package you choose.
So, today we will see everything relating to family trek in Nepal.
Age Range of Children in Family Treks
Going on a trek alone is a challenge itself, going with children make it even more challenging as you have to take more care of them than of yourselves. So, here are the age ranges of children telling
We understand that you love your kids and want to take them with you, but if they are very young (less than a year), then you must not take them, however, up to the elevation of 3,000 meters might not be too dangerous.
Now, if your children are above one year, you can take them for trekking in ponies, dokos (basket carried on the back) or let porters carry them.
If your child can walk, then you can take them for short treks, with regular stop, and with less speed.
If your children are above 5, then it will alright to take them, but you might need porters to carry them in some places during the trek.
If you are going in the trek with less than a year old child, then it will be best to be best to be based at a low altitude so that everything can be kept ready while you return.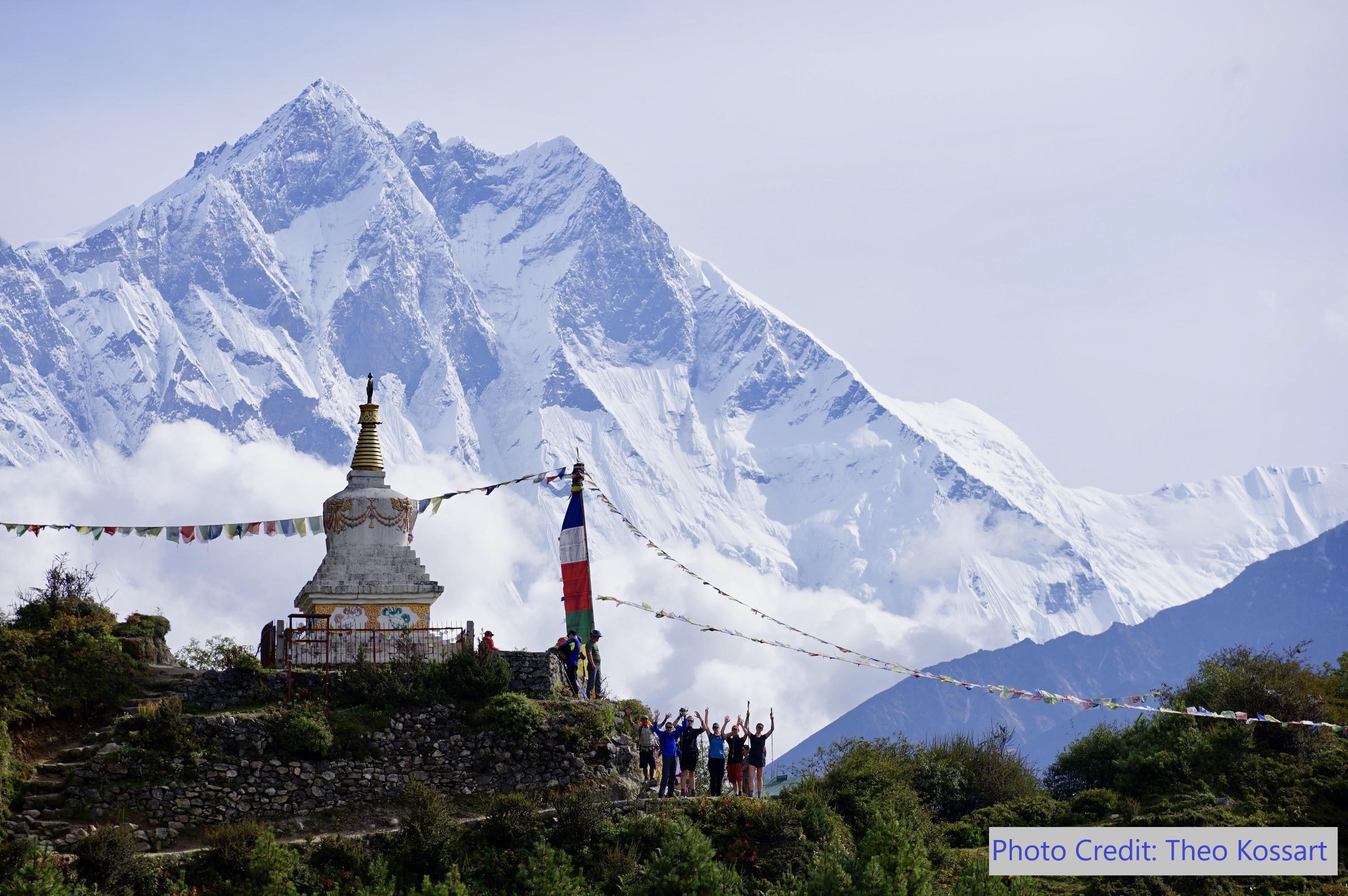 Before heading for trekking, decide the package very wisely because the packages determine the facilities you will get and going with family might be a bit challenging so make sure you have the best on your trek.
Plan your trek properly after studying the routes of your trek. Make sure to plan regular breaks, so your children get refreshed, plan your stop, accommodations and carry food items like candy bars and cookies to keep up the energy.
It needs much cautiousness and cares for family, then with yourself. Be prepared for any emergency, so do not forget to carry medical kit and make sure you have all the medicines.
Make sure you have right fitting boots of all, waterproof/windproof jackets, socks, inners, underwear and every little thing.
It will be best not to take your children above the elevation of 4,000 meters as the risk of altitude sickness will be high to them.
Due to all the walk, your body will be exhausted and might dehydrate, so carry plenty of water. Children's gets dehydrated even more quickly.
You might be excellent trekker, your children are not, so walk in a group and keep with children close to your distance.
When you take Guide or porter with you in family trek; they will guide will way and help to manage the children too.
With all the walking throughout the day, your children will be exhausted and so will you. It will be wise to carry some books to read to your children at the night or some toys to keep them for some time.
Sunscreen, hats, gloves, bug spray, torch with spare batteries are the essentials.
Do not forget to take a mobile with a local sim, for immediate help in case of emergencies
Best family trekking destination in Nepal
Ghorepani – Poon Hill Family Trek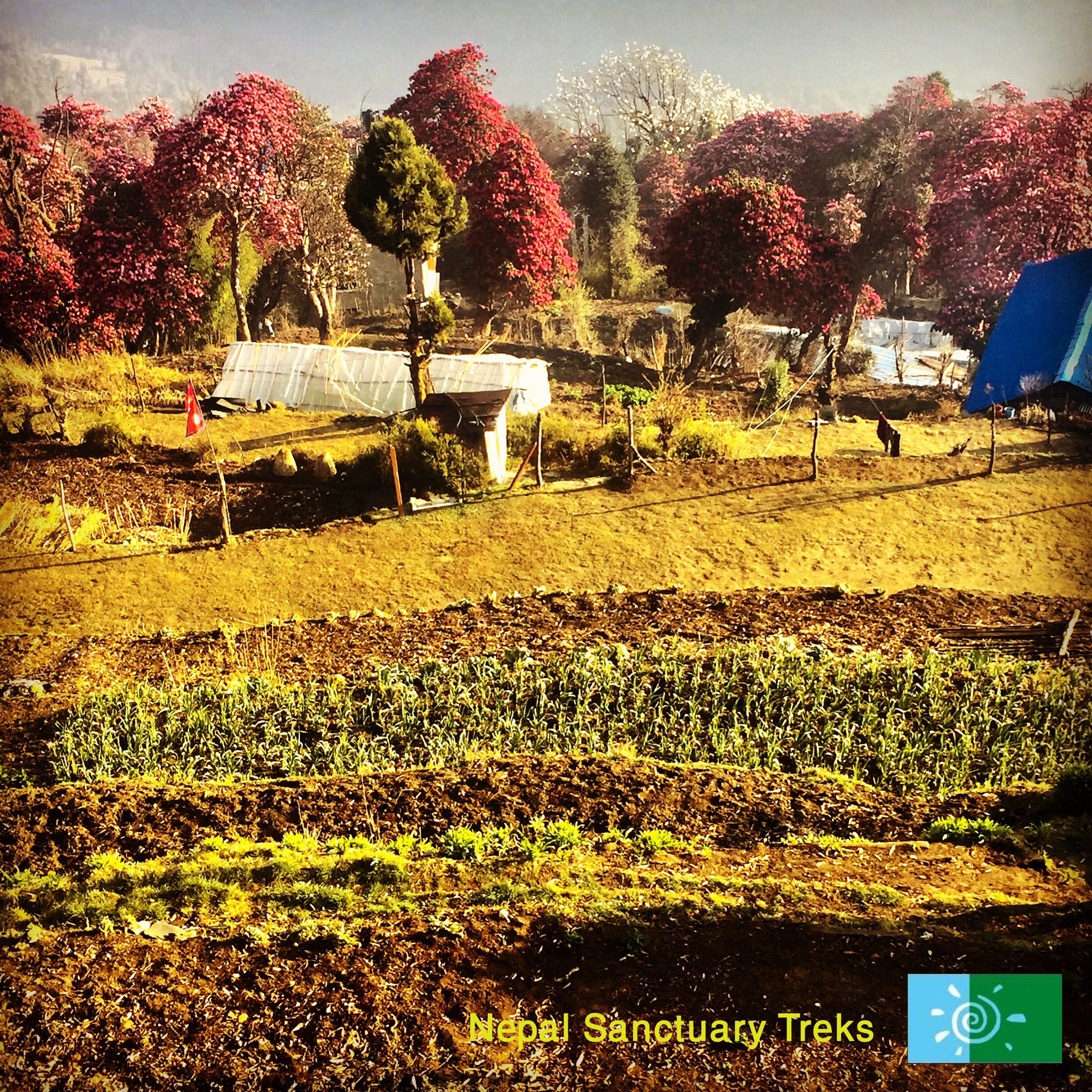 Poon Hill is a very popular destination of Nepal and is best for your family. You don't need to fear about the altitude as it lies at 3,210 meters, which isn't very risky with children. This trekking is also called as Annapurna Sunrise Trekking or Annapurna Panorama Trekking. This trekking is relatively easy which offers the magnificent view of Annapurna, Gangapurna, Manaslu, Dhaulagiri and other peaks, beautiful rhododendron forest, beautiful ethnic villages of Annapurna range, green and beautiful paddy fields and many more.
So, this trek will be perfect to go with your family and offers you to see beautiful art of nature, the chance to know the varied culture of different ethnic groups, beautiful landscapes, and it will prove to be best will all that it offers and creates a stronger bond with you and your family as together you will explore.
Everest Region Family Trek
Everest Region is a pool of natural beauty with stunning views everywhere you look. During your trek, you will encounter the hidden valleys, beautiful lakes, and a waterfall, green and stunning pine forest, forest with blooming rhododendron and many more. You will also get to know the culture and customs of ethnic groups living in the Everest region and encounter several temples, gompas, and monasteries.
What will be more exciting and exhilarating than trekking in the Everest region, with a majestic view of Mount Everest and letting your children learn the different way of life than of city?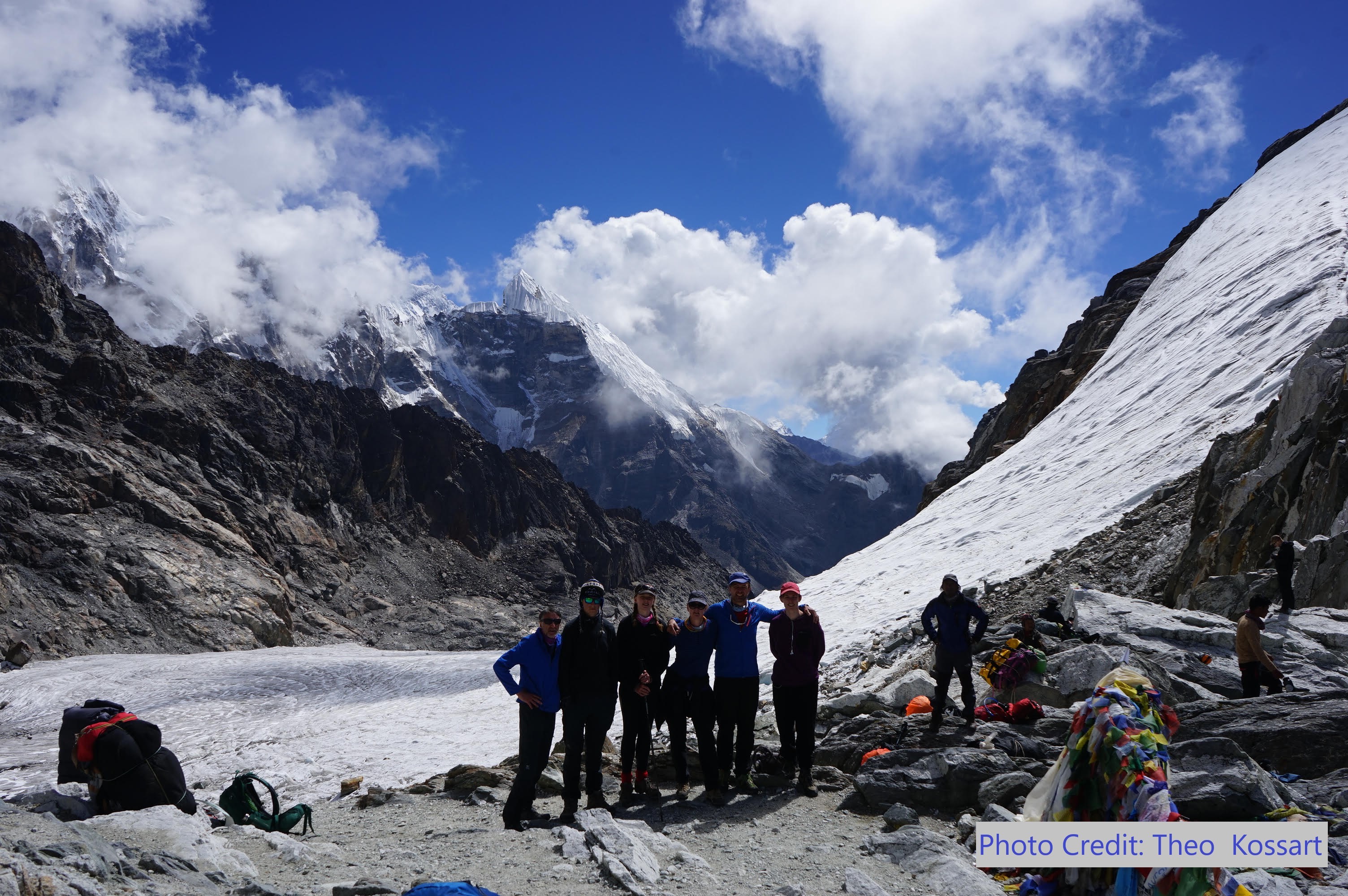 Annapurna Base Camp Family Trek
Annapurna Base Camp is one of the very popular trekking destinations of Nepal. If you are planning to go on this particular trek, then you have made an excellent choice, however, do not take any children below seven years old. During this trek, you will witness some breathtaking views of the Himalayas and experience the diverse culture. You and your family will see the magnificent view of Annapurna range, Macchapuchhre, Tilicho, Hiunchuli, and other beautiful snowy peaks. Your family will be excited than ever seeing the colorful rhododendron forest, glaciers, suspension bridges, lakes, rivers, and waterfall.
Annapurna Base Camp will be best if you want to have some adventure, fun and unravel the nature's beauty in the best way with your family.
Mardi Himal Family Trek
Mardi Himal Trek is the trek in the Annapurna region. It will be perfect to go with a family as it is short and has quite trails. The trails of Mardi Himal Trek lies in the east of Annapurna Base Camp, and this trek gives you the beautiful view of mountains like Mardi Himal, Annapurna, Machhapuchhre, and others. You and your family will have a great time in the beauty of Mardi Himal trek.
The trail is tranquil, giving you the space to enjoy the time with your family in the best way you have planned. With no human settlements and sheer tranquility, your way through the colorful rhododendron forest, waterfalls and suspension bridges will give you the best time with your family ever. Your children will explore the life of the Himalayas, the elating beauty of nature and get to pet the horses, yaks, and donkeys; this all experience will be the best gift ever to your children from you.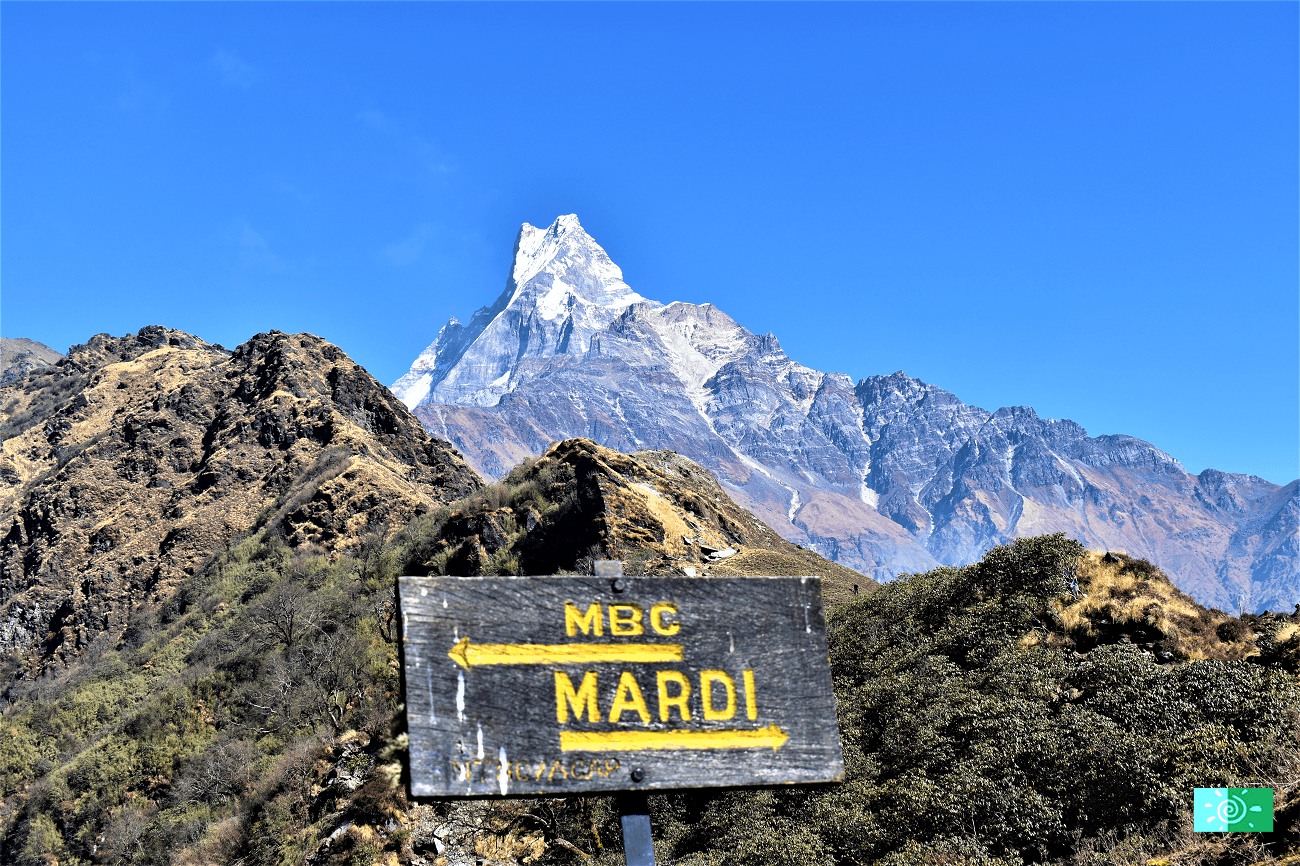 Ghandruk Family Trek
Ghandruk has become popular trekking destination for external as well as internal tourists. This trek offers you the stunning view of mountains and the distinctive culture of Gurungs of Nepal. This trek is perfect for your family as it isn't so challenging.
In this trek, your family will pass dense forest with rhododendrons, pine and oak trees, several traditional villages like Dhampus, Landruk, and Chomrong which are mostly Gurung inhabited. You will get to know the culture, tradition and their way of life in a more close way. Along with all the beautiful valleys, forest, and enticing cultures, this trek also offers the stunning views of South Annapurna, Hiunchuli, Machhapuchhre and other peaks too.
This trek will be the best treat for you and your family where you will explore the culture and tradition of the old ethnic group, Gurung, get to see the finest backdrops of mountains and be spellbound with the dive in the beauty of nature.
There is no doubt that family treks, mainly in place such as Nepal, offers an ideal prospect for immersing into the local culture and relishing in the beauty of nature. Nepal Sanctuary Treks is here to make your family trekking experience more wonderful and adventurous.   If you would like to know more information please write to us at info@nepalsanctuarytreks.com or gtulsi@wlink.com.np