One of the leading agencies, Nepal Sanctuary Treks is a government-registered trekking company based in Kathmandu, Nepal, and recognized by the Ministry of Tourism as well as the Ministry of Industry. We are an associate member of both the Trekking Agents Association of Nepal (TAAN) and the Nepal Mountaineering Association (NMA). With a growing reputation, we specialize in organizing engaging school tours that meet the requirements of students who seek highly personalized itineraries. Well-known for our quality service, we ensure that the students get real value for their travel money. Our track record goes back to 1999 when we began organizing tours for various International Schools from Hong Kong, England, Australia, and the USA to their complete satisfaction.
We take pride in our fine-tuned tours that allow students to highlight their Creativity, Action, and Service (CAS) and Interim week to meet the requirement of their syllabus of IB, Cambridge, or A 'level through our wide range of programs: treks, wildlife safaris, white water rafting, mountain biking, culture and, pilgrimage tours, community work at orphanages and government schools in Nepal with inadequate facilities in remote areas without disturbing the pristine nature of the setting. Many years of experience have led us to provide well-planned trips at a reasonable price, keeping the arrangements hassle-free with safety as our priority and striving to provide the best service in town. Our specialty lies in handling school groups on special missions, keeping in mind the anxiety of parents and teachers when sending children away on such excursions. While the children are in our care, our top priority is naturally, their security. But despite all the precautions that need to be taken, we allow the students' freedom to enjoy all the good things the spectacular Himalayas have in store for them.
Key Learning Outcomes:
Increased awareness of their strengths and areas for development
Undertaken new challenges
Planned and initiated activities
Worked collaboratively with others
Shown perseverance and commitment
Engaged with issues of global importance
Considered the ethical implications of their actions
Developed new skills
Our Aims:
The program aims to develop students who are:
Reflective thinkers – who understand their own strengths and limitations, identify goals and devise strategies for personal growth
Willing to accept new challenges and new roles
Aware of the fact that they are members of communities with responsibilities towards each other and the environment they live in
Active participants in sustained, collaborative projects
Balanced—they enjoy and find significance in a range of activities that involve intellectual, physical, creative and emotional experiences.
Benefits of our program:
The program enables students to enhance their personal and inter-personal development through experiential learning. Our well-thought out programs are designed to be challenging but at the same time enjoyable, resulting in a personal journey of self-discovery. For many students, our activities prove to experience that is profoundly influential and life-changing. They soon came to realize that many of the facilities that they enjoy in their schools in the west are a luxury for students here in Nepal. But despite the poor infrastructure, our students seem happy and oblivious of what they are missing in terms of facilities, which in the west are taken for granted.
why nepal sanctuary treks?
Our Team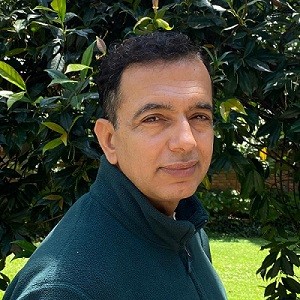 Tulsi Gyawali
Managing Director
Tulsi Gyawali has been intimately connected with the tourism sector of Nepal for the past three decades, mainly promoting Nepal as a trekker's destination in the American & European markets. He is the Managing Director of Nepal Sanctuary Treks. He is promoting adventure treks, mountaineering, cycling, rafting, jungle safaris, and cultural tours in Nepal. With his uncompromising commitment to providing quality services, and promoting responsible tourism and ecological awareness, he has earned the unwavering trust of American, European, and Asian travelers. Tulsi has widely traveled in Asia, Europe, and North America and has a thorough understanding of clients' expectations of services in the tourism sector. Nepal Sanctuary Treks has gained significant mileage through his dedication and hard work.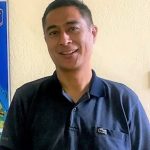 Prashant Rana
General Manager
Prashant in his mid-thirties has more than 20 years of experience in Tourism. He has a sound knowledge of adventure and cultural tourism. Also, he is accredited with the successful operation of the Company over the last 15 years. He is currently working as the General Manager of Nepal Sanctuary Treks. And he takes care of operations, allocation of the perfect guide for the selected trek or tour, and guides and motivates concerned guides and operation personnel. Not only that, but he also checks out and coordinates with Tulsi for the best fleet for transportation. He frequently visits lodges along the trekking trail to check and identify the best in order to use them for our clients. Also, he visits more upmarket lodges in the Everest and Annapurna regions for use by our more demanding and valued clients. He is one of the quite energetic people on the team.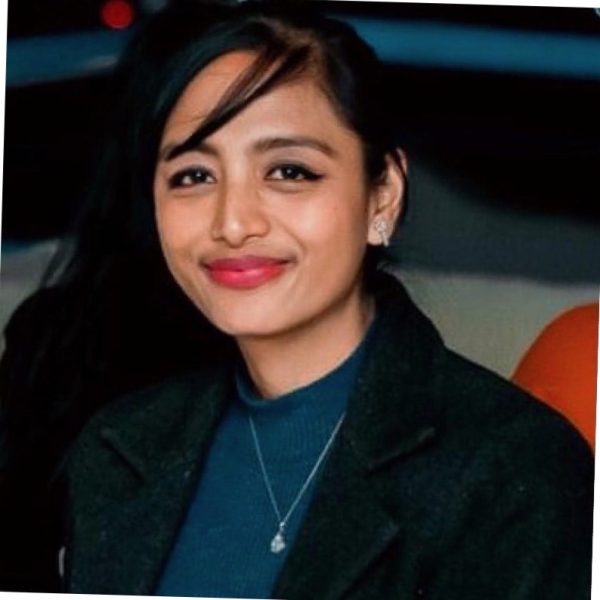 Pramila Shrestha
Business Development/Sustainability Coordinator
Pramila Shrestha joined Nepal Sanctuary Treks in 2018, as a Business Development/ Sustainability Coordinator. She holds a Master's Degree in Tourism Management from Assumption University, Thailand. She is responsible for coordinating management to develop a business plan, and monitor, and manage a sustainability initiative.
Pramila has been engaged in the hospitality sector since 2014. She worked in the wellness resort, one of the multi-award-winning holistic resorts in Thailand. It is indeed her background in the Tourism Management sector and her zeal to contribute to the industry that makes her an invaluable addition to our great team.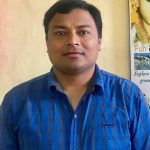 Purna Shrestha
Quality Control Officer
Purna Shrestha has been working as Quality Control Officer for the last 10 years under the guidance of Tulsi.  He is very passionate about his job of sorting out and arranging food quality and trek equipment. He also makes sure to have the right food and equipment for each trek such as tents, PAC (Portable Altitude Chamber), Oximeter, and satellite phones with other regular high-quality camping equipment and provisions.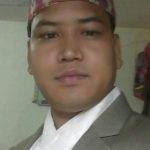 Hari Tharu
Driver and Office Assistant
Hari Tharu is our excellent reliable driver and all-rounder working with us for 10 years. His main duty is to receive the guests from the airport. And transfers our valuable clients to the hotel and airport. He is honest and sincere about his duties and responsibilities. Apart from this, he takes clients around the city for a sightseeing tours and logistic support.