Namaste!
Our goal is to help deliver guests with the opportunity to involve in travel experiences and assist in making their visits become truly life-changing moments!
Our trips are privately guided and all about trekking less traveled areas. This helps you to connect with local people and experience new cultures. Guests will always have their own space to relax and enjoy the destination at their own pace. To make your experiences incredible and seamless, we have a trained local guide. Our hand-picked accommodations and restaurants and experiential activities make sure you get an authentic experience.
Nepal Sanctuary Treks doesn't just organize trips: we craft your trip to make the most of it, select and design experiences, accommodations, and trekking regions based on your needs. Over 24 years, we have assisted customize our guest's needs and itineraries, to better reflect their individual preferences and needs: from the family trek, and solo, to school travel and FITs.  
If you're considering tailor-made trekking, our travel experts make your trip truly customized from start to finish. From the pre-departure preparation throughout the duration of the trip, we ensure to make ease that everything was catered for. Each exclusive itinerary integrated all the finer details that will make sure everything runs smoothly. Guests can just focus on the experience itself. Guests do not require worrying about any details related to the trip itself.
Nepal Sanctuary Treks believe that through travel, we can create a positive impact on the environment and support local communities simply by integrating sustainable practices and using suppliers who make an effort to give back. The three pillars of sustainable travel – environment, society, and economy – have always been at the core of what we do. Whether we are crafting new trips, providing pre-trek information to our guests, or finding ways to lower our carbon footprint, these 3 pillars are always there.
With the warmest wishes for inspiring treks,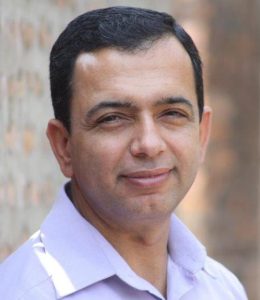 Tulsi Gyawali
Managing Director