Namaste!
At Nepal Sanctuary Treks, our mission is to create travel experiences that transform lives. Our trips are designed to be private, guiding you through lesser-explored regions where you can connect with local communities and embrace diverse cultures. We ensure that you have the space and freedom to savor destinations at your own pace. With expert local guides, carefully selected accommodations, and unique culinary experiences, we offer an authentic immersion.
We don't just plan trips; we craft them for you. With over 24 years of experience, we know how to design your trip to fit your style. Whether you're with family, on your own, part of a school group, or an independent traveler, we've got it covered.
If you're considering a personalized trekking experience, our travel experts are here to craft your journey from start to finish. From the pre-trip preparations to the entire adventure, we handle every detail. Our exclusive itineraries are carefully designed for a seamless and worry-free experience, allowing you to focus solely on your journey.
At Nepal Sanctuary Treks, we're dedicated to the positive impact of travel on the environment and local communities. Through sustainable practices and collaborations with like-minded suppliers, we uphold three key pillars: environment, society, and the economy. These principles steer our actions, from crafting new journeys to minimizing our carbon footprint.
With the warmest wishes for inspiring treks,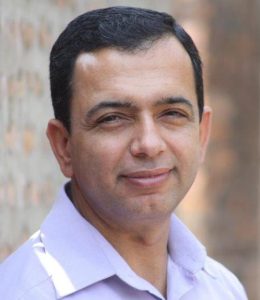 Tulsi Gyawali
Managing Director