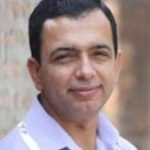 Tulsi Gyawali has been intimately connected with the tourism sector of Nepal for the past three decades, mainly promoting Nepal as a trekker's destination in the American & European markets.  He is the Managing Director of Nepal Sanctuary Treks which is involved in promoting adventure treks, mountaineering, cycling, rafting, jungle safaris and cultural tours in Nepal.
With his uncompromising commitment to providing quality services, promoting responsible tourism and ecological awareness, he has earned the unwavering trust of American, European and Asian travelers.
Tulsi has widely traveled in Asia, Europe, and North America and has a thorough understanding of client's expectation of services in the tourism sector. Nepal Sanctuary Treks has gained significant mileage through his dedication and hard work.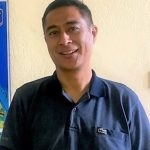 Prashant in his mid-thirties has more than 20 years of experience in Tourism.  He has a sound knowledge of adventure and cultural tourism and is accredited with the successful operation of the Company over the last 15 years. He is currently working as General Manager of Nepal Sanctuary Treks and takes care of operations, allocation of the perfect guide for the selected trek or tour, guiding and motivating concerned guides and operation personnel.
He also checks out and coordinates with Tulsi for the best fleet for transportation and frequently visits lodges along the trekking trail to check and identify the best in order to use them for our clients. He also visits more up market lodges in the Everest and Annapurna regions for use by our more demanding and valued clients.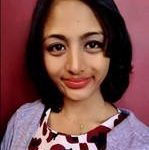 Business Development/Sustainability Coordinator
Pramila Shrestha joined Nepal Sanctuary Treks in 2018, as Business Development/ Sustainability Coordinator. She pursued and accomplished her Master Degree in Tourism Management from Assumption University, Thailand. She is responsible to develop sustainability and company policies under the guidance of Managing Director and conduct staff training. She also engages in market research in order to identify new opportunities for business.
Even though a new addition to the Nepal Sanctuary Treks family, Pramila has been engaged in the hospitality sector since 2014. She worked in the wellness resort, one of the multi-award-winning holistic resort in Thailand. It is indeed her background in Tourism Management sector and her zeal to contribute to the industry makes her an invaluable addition to our great team.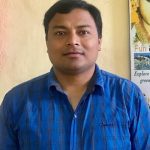 Purna Shrestha has been working as Quality Control Officer for the last 10 years under the guidance of Tulsi.  He is very passionate in his job of sorting out and arranging food quality and trek equipment, makes sure to have the right food and equipment for each trek such as tents,
PAC (Portable Altitude Chamber),
Oxy-meter and satellite phones with other regular high-quality camping equipment and provisions.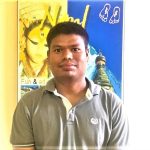 Raju Khawas Singh has been working as Store in-charge for last two years. He is good at planning and performing work that involves ordering, receiving, inspecting, returning, unloading, shelving, packing, maintaining a perpetual inventory of medicine, trekking equipment, and camping kit. He keeps records to maintain inventory control, to assure proper stock levels.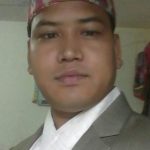 Driver and Office Assistant
Hari Tharu is our excellent reliable driver and all-rounder working with us for 10 years. His main duty is to receive the guests from the airport and transfers our valuable clients to hotel and airport. He is honest and sincere on his duties and responsibilities. Apart from this, he takes client around the city for the sightseeing tour and logistic support.
Kaji Ram Chaudhary is our dedicated and trusted team member who works as Driver since 2017. He is responsible for pick-up and drop-up our valued clients during arrival and departure. He also takes our clients for rim trek and sightseeing tour around city.
There are over 40 guides and supporting staffs that are friendly, professional, responsible with well trained having experience for years in providing customized services and well versed in English language. They are trained first aiders and carry a comprehensive First Aid kit. They are talented and know how to cope with mountains and capable to deal with rescue services if any emergency arise. They are always by your side, ensuring your trip is everything and more than you expect.