If you are considering taking a solo trip to Nepal, then Nepal Sanctuary Treks assist you to take you on your most authentic journey. We take you to hidden gems beyond the touristic places to experience authentic culture, spectacular landscapes, incredible architecture, and exotic wildlife!
Enjoy the hand-picked and locally operated accommodations and restaurants with local guides and experiential activities to make sure you get an authentic experience. Our team of experts collaborates with you to create personalized travel experiences based on each individual traveler's unique needs.
Why Solo Treks?
Trek with well-experienced leaders who are proficient in guiding solo trekkers and have information on the trails, and the local culture.
Tailor-made itineraries are designed to prioritize the best quality, the highest safety, comfort, and pleasure.
Discover the exotic locales and step outside your comfort zones.
Solo Trekkers can feel the true sense of freedom to explore on their own. As one does not have to worry about accommodating another person's schedule, interests, or needs.
As you travel solo, you acquire more knowledge, experience more, and become more excited.
Solo travel is an opportunity to embrace new cultures and to engross yourself in a new world.
Solo travel gives you time to revitalize and have trip free from disruptions and everyday work pressure.
Why Trekking Solo with Nepal Sanctuary Treks
Victoria Breckwich, USA: Solo Female Trekker
Expert Trek Leaders
Clients have a dedicated, expert trek leader throughout the entire trip to provide individual attention and assistance. All our guides are well-trained in Mountain Safety First Aid and back up by a team of professional staff.
Comfort & Safety
Comfort and safety are our first priority. Our trekking specialist helps to plan every aspect of your itinerary—so they know your adventure inside and out. The primary aim of our itineraries is to ensure enough time to acclimatize for your high-altitude adventure.  Besides, we are well-equipped with a Portable Altitude Chamber (PAC), Oximeter, and a comprehensive First Aid kit on treks and expeditions. The company uses the Satellite phone to communicate with the office to update them on the trek condition and to inform the concerned family right from the mountains.
Hand-picked accommodation
As a sustainable adventure company, Nepal Sanctuary Treks carefully select the accommodation to balance comfort and safety. We select the best lodges run by locals along the way for lodge-based treks and use the best-branded tents and equipment for the tented accommodation for treks in the Himalayas
Crafted itineraries
We create itineraries that are as flexible and custom-built. Every trekking program is prepared based on the client's suggestions and preferences. Our carefully crafted journeys are active explorations full of discoveries, inspirational, authentic, enlightening, community-driven, and enjoyable.
Please go through the trekking region of your preference
Everest Region
Langtang Region
Annapurna Region
Other Region
Other Activities
For clients with specific interests, our travel expert will assist you to design and organize private tailored treks to suit your requirements.
Would you like a custom and private trip?
For further information, please write to our trek specialist at info@nepalsanctuarytreks.com or sanctuarytreks@gmail.com
Available Customized Solo Trekking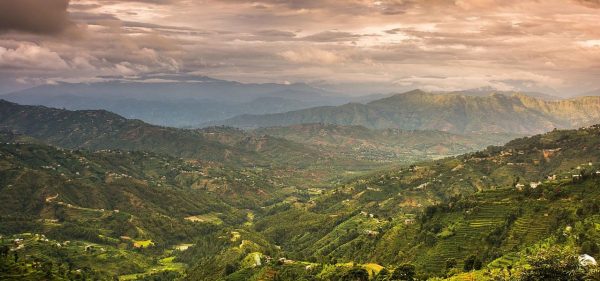 Altitude:
2,040 m

Difficulty:
Easy & Enjoyable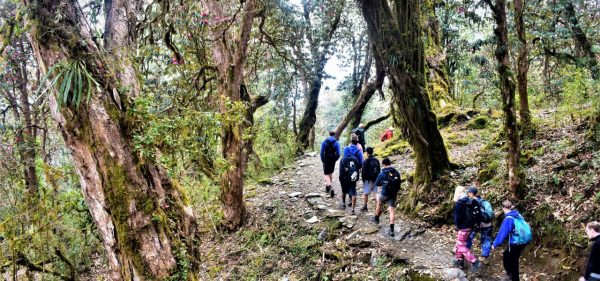 Altitude:
3,637 m

Difficulty:
Inspiring