Nepal Sanctuary Treks offers exceptional solo trekking experiences in the majestic Himalayas of Nepal. Whether you are an experienced solo trekker or embark on your first solo adventure, Nepal Sanctuary Treks has the expertise, knowledge, and services to make your solo trekking experience safe, enjoyable, and memorable.
Why Trekking Solo with Nepal Sanctuary Treks
Experienced Guides: Nepal Sanctuary Treks provides experienced and knowledgeable local guides who are familiar with the Himalayan region, its culture, and its trails. They can provide valuable insights, guidance, and support throughout your solo trek, ensuring that you have a safe and enjoyable experience.
Customized Itineraries: Nepal Sanctuary Treks can customize your trekking itinerary to suit your interests, preferences, and fitness level. They can design solo trekking routes that match your experience level and desired level of challenge, ensuring that you have a trekking experience that meets your expectations.
Safety and Well-being: Nepal Sanctuary Treks prioritizes the safety and well-being of solo trekkers. We provide well-maintained trekking equipment, safe accommodation, and nutritious meals to ensure that you have a comfortable and safe trekking experience. We also provide comprehensive safety measures, including trained guides, emergency communication devices, and evacuation plans.
Local Cultural Immersion: Nepal Sanctuary Treks offers opportunities for solo trekkers to immerse in the rich cultural heritage of Nepal through interactions with local communities, visits to traditional villages, and participation in local festivals and events. This allows you to gain a deeper appreciation and understanding of the local culture and traditions.
Flexibility and Support: Nepal Sanctuary Treks provides flexibility and support to solo trekkers, allowing you to trek at your own pace and make adjustments to your itinerary as needed.
Embarking on a solo trekking adventure with Nepal Sanctuary Treks provides an unparalleled experience of cultural immersion and outdoor adventure in the breathtaking Himalayan landscape. With our expertise, customized itineraries, safety measures, and support, you can have a memorable and fulfilling solo trekking experience in Nepal.
Victoria Breckwich, USA: Solo Female Trekker
Please go through the trekking region of your preference
Everest Region
Langtang Region
Annapurna Region
Other Region
Other Activities
Would you like a custom and private trip?
For further information, please write to our trek specialist at info@nepalsanctuarytreks.com or sanctuarytreks@gmail.com
Available Customized Solo Trekking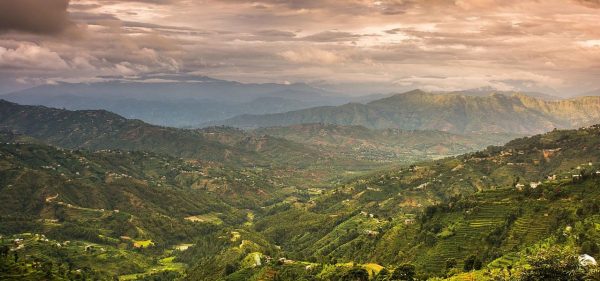 Altitude:
2,040 m

Difficulty:
Easy & Enjoyable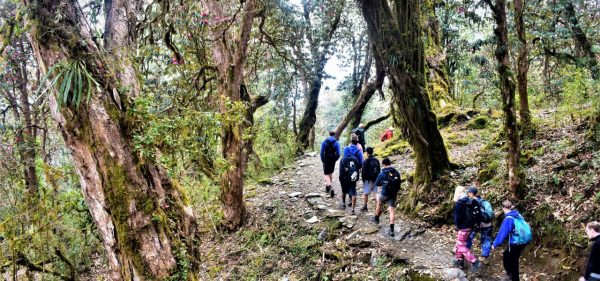 Altitude:
3,637 m

Difficulty:
Inspiring