Trip Activities
What's Your Passion?
Travel Style
A collection of life enriching experiences
why nepal sanctuary treks?
"I have used Nepal Sanctuary treks many times over the past 3 years to organise and guide everything from simple day walks and weeklong...
Martin Chamberlain , British Embassy, Kathmandu
"
Brilliant family. welcoming, knowledgeable and professional. Used them on a few treks, including a successful ascent of Mera Peak. Woo hoo
My name is Theo Kossart and I believe that you are considering utilizing Nepal Sanctuary Treks for an upcoming trip in Nepal. Tulsi has...
Theo Kossart (Expedition leader), Melbourne, Australia
"
Nepal Sanctuary Treks is a great trekking company! They arranged a recent trek for me for 12 Dartmouth College singers.  They had a fantastic...
Mary C. Carroll, PO Box 654, Naalehu, HI 96772. USA
"
I met Tulsi of Nepal Sanctuary Treks in 1998 on my trip to Nepal. He has recommended to me while I was in Nepal....
Yes, we had a good flight back to Hong Kong. We were all tired but content and happy with our experiences in Nepal. The...
Richard Friedericks (Leader Teacher) , HKIS, Hong Kong
"
I would like to thank you once again for a well-organized trip. We all had a great time. I am sure you will have...
John Nabelek , College of Oceanic & Atmospheric Sciences Oregon State University 104 COAS Admin Bldg Corvallis, OR 97331, USA
"
Thanks for your efforts in organizing a wonderful trip. Sorry I didn't email you earlier to thank you for your amazing hospitality. The date...
Jonathan, Teacher and leader, Satin College, Hong Kong
"
I just returned from the trip of a lifetime in Nepal. Before I started reading about the many magnificent places to be explored I...
Carol Staley, She has been to Nepal with Nepal Sanctuary Treks for four times, Woodacre, CA. 94973
"
We have arrived back in the UK and wanted to thank you both and your team for making this a very memorable holiday for...
Latest News & Articles
A collection of inspiration, tips, article & fascinating stories
View More
Ask Our Travel Expert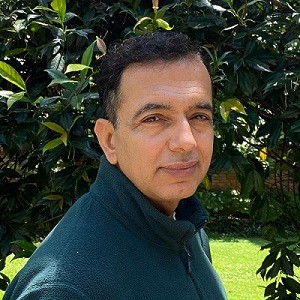 Tulsi Gyawali
Managing Director