From snow-covered soaring mountains to pristine forests, there is a marvelous landscape for you to discover in Nepal. Having said that, trekking in Nepal is a wonderful experience with a myriad of routes for you to choose from and a chance to witness the secluded mountain ethnic groups barely affected by modern civilization.
Nepal's trekking trails are quite thrilling for the reason that while trekking here, you can discover a unique kind of adventure in the middle of dense forest, terraced paddy fields, and the vistas you get to witness from the peaks and along the trails are simply awe-inspiring, make the journey worthwhile.
Nepal comprises trekking routes and destinations that furnish to all individuals, families, or school groups. Treks in Nepal range from short and easy to moderate treks to long and strenuous treks. There are ample short treks in Nepal that fulfill the demand of many trekkers who have inadequate days to spend trekking in Nepal.
Whether you're an experienced trekker or a first-time trekker, the options below offer something for anyone in the beautiful country who has a short span of time. So, if you're seeking quality time in the lap of the Himalayas, check out the 10 best short treks below:
Everest Lodge Trek with Comfort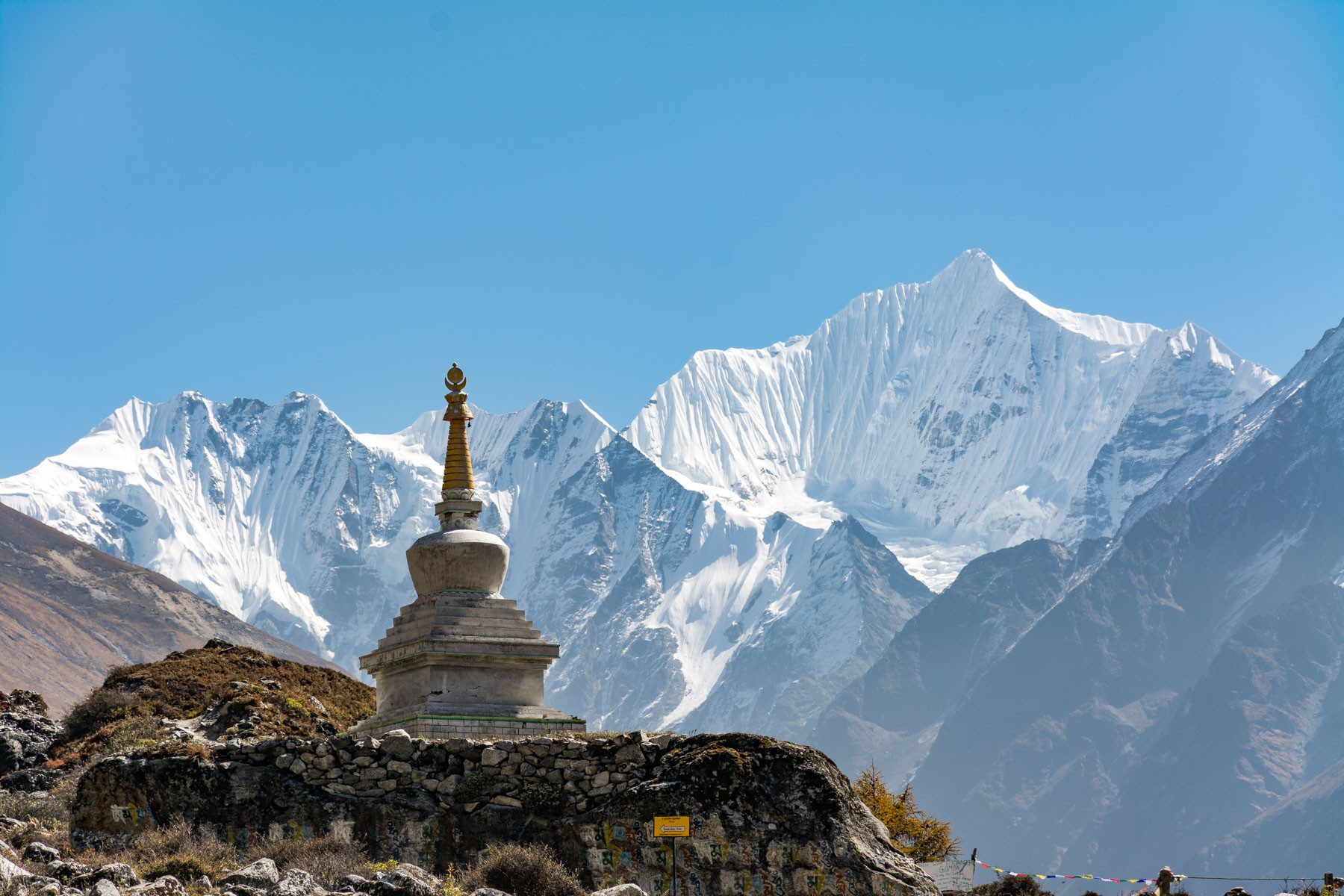 Trek Facts
Max elevation: 3,875m /12,713 ft.
Trek Difficulty: Moderate
Trek Duration: 10 Days
Accommodation Type: Comfort Lodge
Best Season: Spring, Autumn
Permits:  National Park Fees, Pasang Lhamu Rural Municipality Fee
Are you ready to start out on a comfort trek to the Everest Region of Nepal? Nepal Sanctuary Treks offer you a comfortable journey from the finest sustainable hotels at Kathmandu to comfort lodges at Everest.
By its name, Everest Lodge Comfort Trek, it ensures you a comfortable stay throughout your journey with the comfort lodges. The trek encompasses a momentous trip combined with culture, traditions, religions, and lifestyle that is completely different from the one you have been living your entire life. Once your Everest Comfort Lodge Trek accomplishes, you will certainly share what you have achieved by staying within the exquisiteness of Nepal.
This Everest comfort Lodge Trek is an ideal way to explore Nepal without undertaking sturdy terrains and going to extreme altitudes, whilst maintaining comfort and savoring amazing views of Mount Everest. This trek is perfect for those wishing to experience the Everest region and also for those seeking for holidaying experience.
Let Nepal Sanctuary Treks guide you on this comfort trek! We are more than happy to design tailor-made short treks according to your time and preference.
Are you looking for short comfort trek to Everest region?
Pike Peak Everest View Trek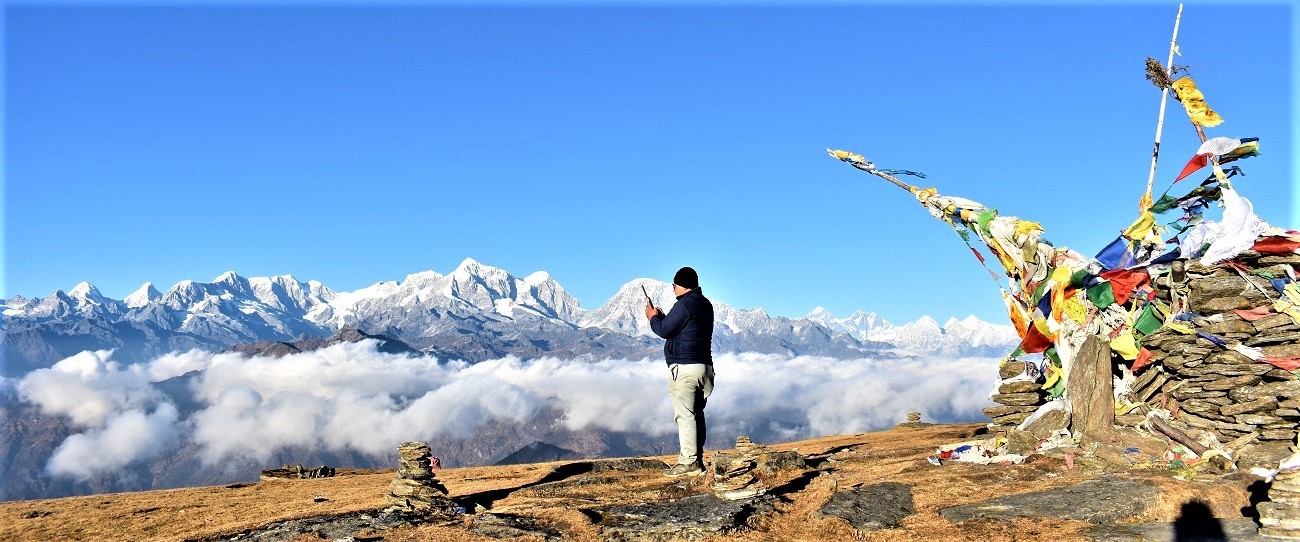 Trek Facts
Max elevation: 4,065m/13,336 ft.
Trek Difficulty: Moderate
Trek Duration: 8-10 Days
Accommodation Type: Local, Family-owned tea house lodge
Best Season: Spring, autumn
Permits: Gauri Shanker Conservation Fee, TIMS
The legend: Sir Edmund Hillary claimed that the Pike Peak (4,065) is the most astounding vantage point to gaze at Everest view.
This trek is titled after the holy Pikey Peak. The name of the peak is derived from the name of a Sherpa Clan deity. People of Sherpa ethnic groups celebrate the religious festival during the month of July to worship their tribal god, the eastern Chyabo Pikey, also known as Pikey Hlapchen Karbu in the celebrations
Pike Peak (4,065 m) is considered one of the most stunning off- the-beaten trekking trails in lower Everest trekking. This trek is an ideal way to explore the Everest region without getting disturbed by any kind of crowds. One can relish exceptional views of mountains of majestic Himalayas specifically Mt. Everest, Mt. Kanchenjunga, Mt. Dhaulagiri, Mt. Makalu, and Mt. Gauri Shanker, Mt. Annapurna, Mt. Lhotse, Mt. Thamserku, Mera peak and many more.
In addition, the sunrise and sunset view from the ridge is the most attractive part of Pikey Peak. Any trekkers will be overwhelmed when they witness the rising sun's golden rays sweep through the silver mountains and changed their colors from ivory to gold.

If you're looking for a short trek in the Everest region near Kathmandu, this is a great (less discovered) route. Pikey Peak Trek starts with a short 30-minute flight to Phaplu or a 6-8 hours drive from Kathmandu. Its the perfect trek for those who have limited time but wish to experience varied trek-see Everest in full scale, relish deep blue skies, visit the authentic village and experience the mountain weather without seasonal obstructions.
Want to know more about Pike Peak day to day program?
Poonhill Mulde Peak Sunrise Trek

Trip Facts
Max. Elevation: 3,637 m/11,932 ft.
Duration: 7-9 days
Difficulty: Easy to Moderate
Accommodation: Local tea houses, home-stays
Best Season: Spring, Autumn
Permits: ACAP, TIMS
Poon Hill Mulde Peak Trek is a short and tranquil trek in the Annapurna region where you can savor the marvels of nature and culture of Nepal with your entire family, solo, or school groups. This ever-popular trekking trail takes you to the picturesque ethnic villages and accomplishes your craving to be in close proximity to the massive snow-capped Annapurna and Dhaulagiri range.
Poon hill Mulde Peak offers the best sunrise views over the Annapurna ranges. It provides the marvelous Himalaya trekking experience with no stresses of altitude sickness. Trekking the main trail to well-known Poon Hill, you'll also be getting the chance to go a little off the beaten route to Mulde — which some say is truly the better vantage point for the superb sunrise and mountain views.
This short venture trek embraces exhilarating glimpses of the high mountains. Entire horizons will be revealed as you reach the Poonhill (3,210 m) and Mulde Peak. At the pinnacle of this trek when you witness the radiance of sunrise that illuminates the silver mountains of the entire massif leave you enthralled and appears like magic before your eyes.
You will be captivated by 360-degree panoramic views of the Annapurna Himalayan range, Mt. Machhapuchhre, Hiunchuli, and Nilgiri. The Poonhill Mulde Peak is well endowed with natural splendor and provides many picturesque sites to discover, including a pristine blanketed dense forest, wildflowers, towering mountain,  rustic villages, and many more.
Want to know day-day Poonhill Mulde Peak Program?
Mardi Himal Trek- the real essence of natural and cultural exploration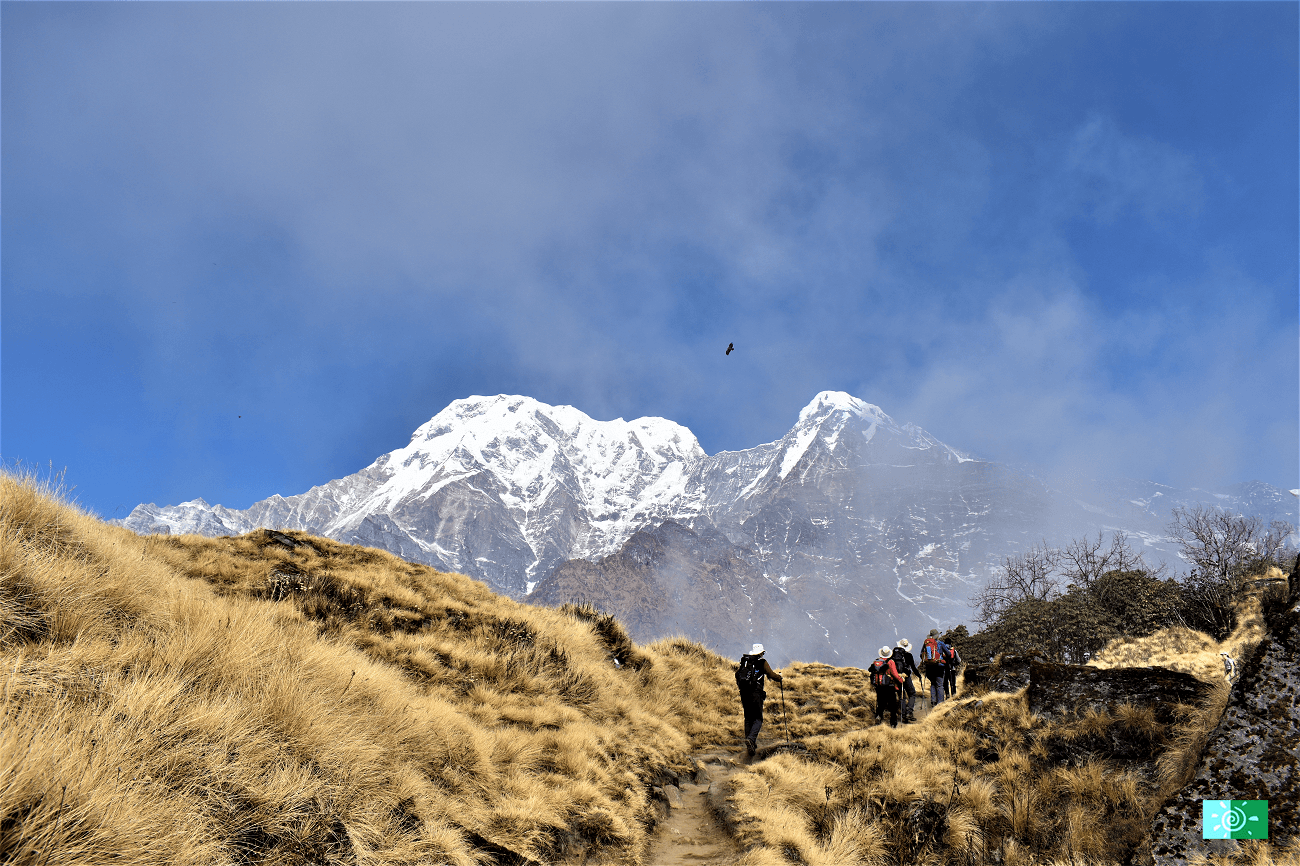 Trek Facts
Maximum Elevation: 4,200m/13,779ft
Trek Difficulty: Moderate
Trek Duration: 8-10 Days
Best Season: Spring, Autumn
Accommodation type: Local Tea house
Permits: ACAP, TIMS
The Mardi Himal Trek in the Annapurna region is a recently introduced trail that opened officially" in 2012 If you are pondering doing a short trek that gets away from the crowds and off the beaten path, Mardi Himal is a perfect trek. Charming mountain scenery integrated with authentic local culture makes this one excellent trek.
The short trek presents superb views of the hillside, fascinating landscapes,  rice terraces, and enchanted with the closest vistas of the soaring mountain range of Annapurna comprising Machapuchhre (fishtail), Annapurna South, and Himchuli. You will also get an opportunity to get insight into the purest beauty of nature and the whole-hearted hospitality of people living in that area.
After reaching the Mardi Himal Base Camp, you would be fascinated by the view of the towering peaks and surrounding scenery. The flawless view of mountains blanketed with thick layers of sparkling snow would make your heart leap up with pleasure and happiness.
Are you ready for this fascinating trek to Mardi Himal? Nepal Sanctuary treks guide you to Mardi Himal with the best experience throughout the expedition. Don't miss your opportunity to discover the depths of the Himalayas, all just in one short trek!
Tamang Heritage Trek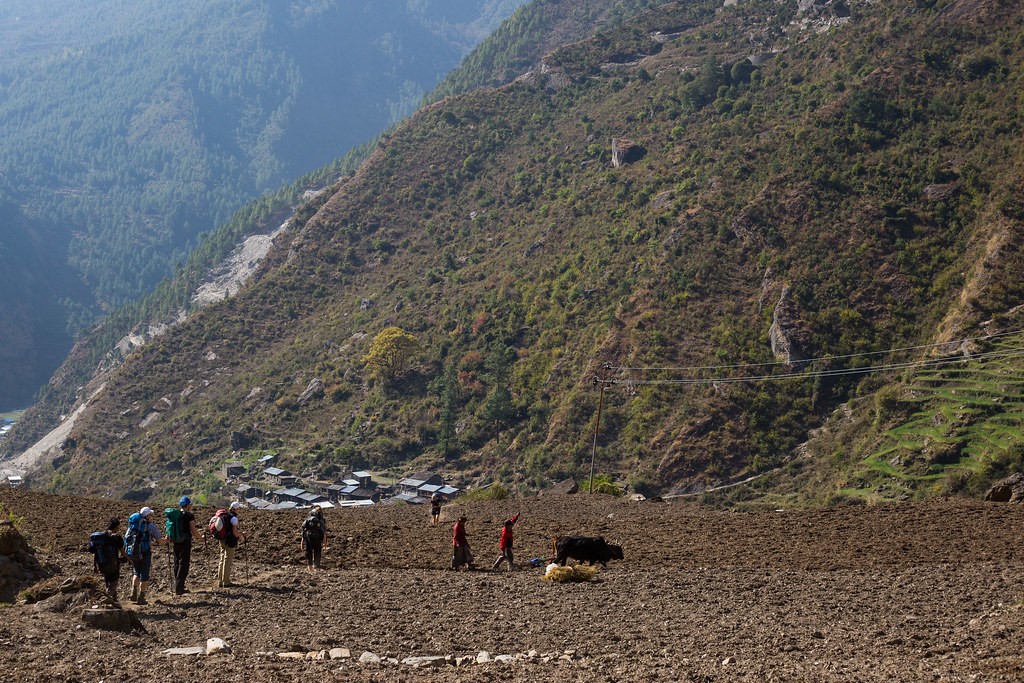 Trek facts
Max elevation: 3,870m/12,697ft
Trek Difficulty: Moderate
Trek Duration: 8-10 Days
Best Season: Spring, Autumn
Accommodation type: Local Teahouse, Homestay
Permits: TIMS, National Park fees
At an estimated distance of 80 kilometers, the nearest trekking destination in the north of Kathmandu is in the Langtang region. A trek towards the west of the Langtang trek takes you to Tamang Heritage Trek. The region is predominately populated by the Tamang ethnic community who are the oldest horse traders who migrated between Nepal and ancient Tibet. Whereas, their custom and cultures are greatly influenced by Tibetan culture.
Tamang Heritage Trek is a beautiful opportunity to discover the lifestyle of the Tamang community and get an insight into their unique culture that has been preserved by the inhabitants for a long time.
The trek explores the different villages where you can observe the houses built with wood-crafted doors and windows and people adorned with beautiful ornaments and local attire. You will find the clusters of villages with a backdrop of beautiful snow-capped mountain ranges of Langtang Lirung, Langtang Kerung, Dorje Lakpa, Jugal Himal, Ganesh Himal, Paldor Peak, Sringi Himal, and Sanjen Himal. The trail takes you through the authentic villages, hot springs, green lush forests, terraced fields, and river streams with abundant flora and fauna.
Further, the trail is equipped with local lodges and home-stays that cater delicious meals and snacks. The night stay at the local lodges and home-stay in Tamang villages throughout the trek allows you to witness the warm hospitality of the local inhabitants. Likewise staying in these hospitable villages will help you to know the rural way of life in this part of Nepal.
If you are interested in exploring the unique culture of the Tamang community with pure nature, let us know and we would ensure the best trekking experience for you on short treks!
Chisapani Nagarkot  to Changunarayan Trek
Max. Elevation: Nagarkot– 2,040 m
Trek Duration: 3 days
Difficulty: Easy
Best Season: Spring, Autumn
Accommodation Type: Hotels, resorts, tea house lodges
Trek Permits: Shivapuri National Park Entry fee, TIMS
Chisapani- Nagarkot to Changyunarayan trek is one of the well-known short and easy treks around the Kathmandu valley. This trek is perfect for family, solo, and school groups and for those who have the least amount of time but want to indulge in a multi-day walk.
This picturesque trek overlooks the farming terraces, nature, and vegetation. The trails pass through the hills carpeted with lush green forest, tumbling cascades, villages, and scenic vantage points. You will adore the morning sunrise at Chisapani and carry on your hike to the well-known hill station of Nagarkot. Nagarkot provides you the breathtaking views of the majestic mountains along with the typical Nepali countryside settlements in the hills.
En route, you trek through the evergreen woodland and marvelous hillocks. Chisapani and Nagarkot are both famous for their mountain vantage point that offers splendid views of Everest and Langtang ranges, Manaslu, Buddha Himal, Ganesh Himal, and Dorje Lakpa Himal, and Gauri Shankar Himal among others.
After soaking in the view of mountains and nature, we trek to Changunarayan temple.  Changunarayan trek not only offer the finest scenery of mountains it also lets you explore the different lifestyle of people living just outside the Kathmandu valley. Nestled on a forested hill, Changu Narayan Temple is one of the oldest Hindu temples in the world. Listed in the UNESCO World Heritage Site, the temple is dedicated to Lord Vishnu.
Experience the ancient tradition, culture, and lifestyle of the countryside people, not very far from the city!
Kathmandu Valley Rim Trek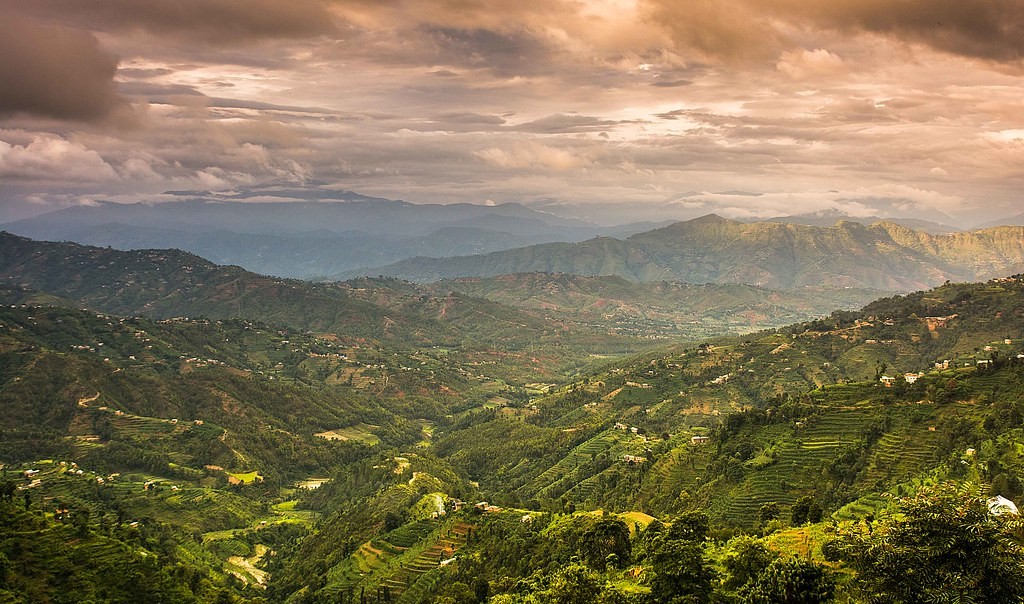 Trip facts
Max. Elevation: 2,040 m
Trek Duration: 8-9 days
Difficulty: Easy
Best Season:  Late September-Early June
Accommodation Type: Teahouse Lodge, Homestay, resort
Trek Permits: Entrance Fees
This is the best short hiking trip from Kathmandu and offers insight into the life history, culture, and religion of its inhabitants. Kathmandu valley trek traverses through
If you're not an avid trekker or don't have sufficient time on your hands then Kathmandu Valley Rim Trek offers beautiful views of the Himalayan mountains and is only just a few days long rather than 10 to 20 days long.  Anyone either family or individual who is short on time but would like to savor the beauty of the Himalayas, and nature, and witness the rural life of people, the Kathmandu Valley Rim trek is an ideal one.
Valley Ridge Trek also known as agro-old tradition hospitality is an added bonus for the trek. And this Valley Ridge trek is the Shangri-La route and a novelty destination. The trekking route is surrounded by hills and is the cradle of Nepalese civilization and culture.
During Kathmandu Valley Rim Trek you will get an opportunity to stay with a host family at Panauti and immerse yourself in the local culture and explore the ancient unexploited village. To know more about the Kathmandu Rim Valley Trek Package please explore the sample itinerary.
Khopra Ridge Community Trek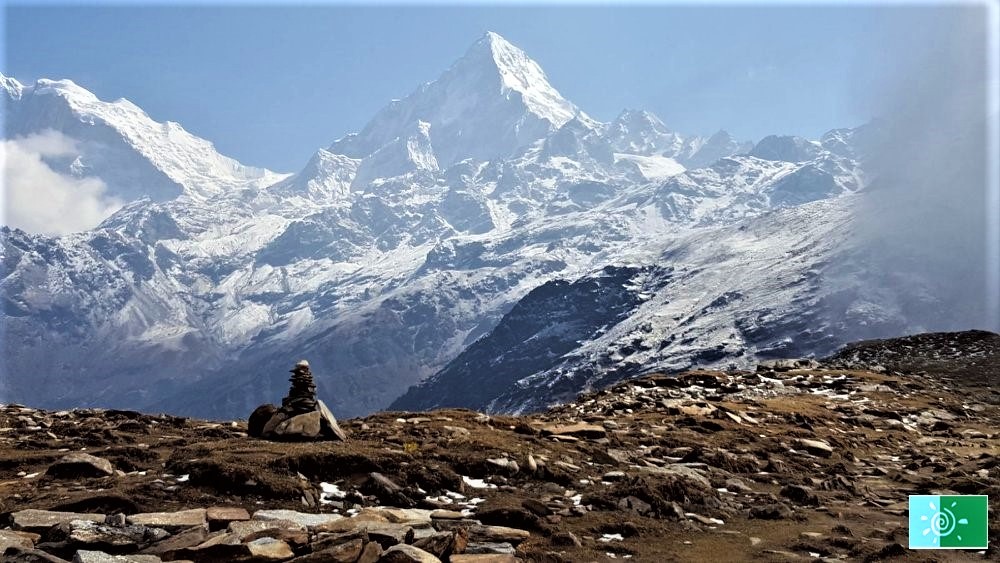 Trip Facts
Max. Elevation: 3,660m/12,007ft
Trek Duration: 8-10 days
Difficulty: Moderate
Best Season: Spring, Autumn
Accommodation Type: Community lodges, Tea house
Trek Permits: ACAP, TIMS
The Khopra Danda Trek also known as Khopra ridge trek is one of the best off the beaten trekking trails which cover hidden treasures of the Annapurna region.
The trek features all of the elements of classic trekking trails where you can experience the wildlife, a great mixture of culture, rustic villages, and landscapes of elevated alpine, panoramic mountain views, and bright color of rice fields layered on top of each other plunging down into the valley.
Trek up to Khopra ridge is rewarding as the views are magnificent and seeing the white peaks flaring up in the morning sunlight is magical. It is a marvelous sight being surrounded by the white peaks of several peaks.
This lesser-trodden short trek is perfect for families with children as the trails are easy to walk on. The trek offers your children to be familiar with the delights of trekking, admiring the beauty of nature, and the opportunity to learn about authentic local culture and lifestyle
Community-based lodges along the trails are managed by the indigenous community.  Thus apart from adventure, trekkers can help sustain indigenous communities while experiencing another culture and another way of being. Khopra Ridge community trek allows trekkers to stay in local homes, have a glimpse into traditional life, and, most importantly, where management and benefits remain with the community.
Langtang valley trek- Valley of Glaciers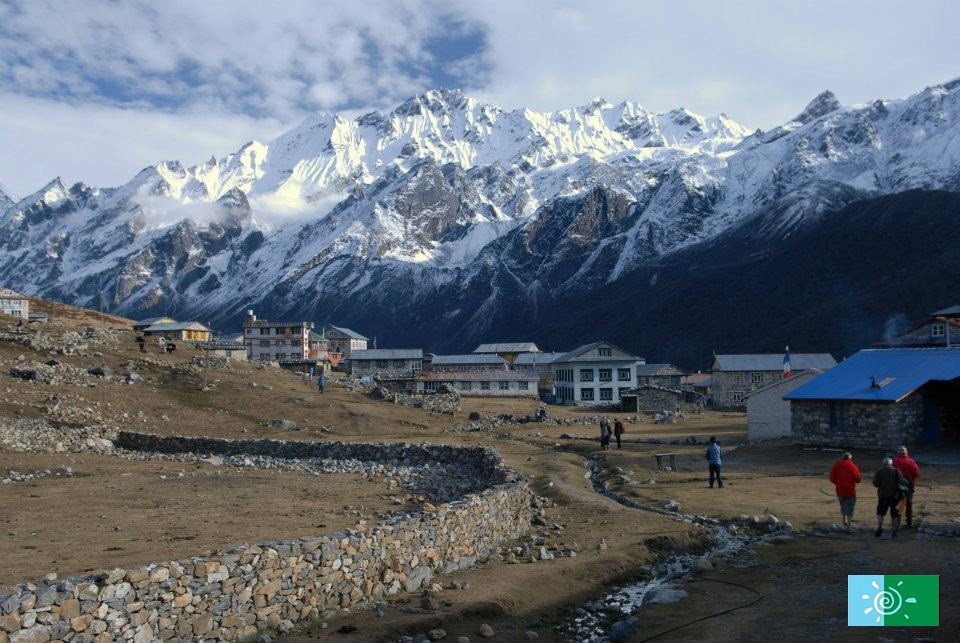 Trip facts
Maximum height: 4,381m/14,373ft
Trek Duration:  8 to 10 days
Difficulty: Moderate
Accommodation Type: Tea house Lodge
Best Season: Spring, Autumn
Trek Permit: TIMS, Langtang National Park Permit
Langtang lies on the Southern Tibetan border in Nepal which is known as the "Valley of Glaciers". It is the nearest and short trekking route in Langtang valley of Nepal. The trek starts from Syabrubesi in the Langtang region
The places feature extended meadows, yak farms, snow-capped mountains, cheese factories, monasteries, and the settlements of diverse cultural inhabitants. Furthermore, the varied flora and fauna in alpine forests and mountainous wildernesses enhance your excitement.
En route, you get an opportunity to interact with the Tamangs and Sherpa inhabitants. The trek's best part is the spectacular mountain views of Langtang Himal, Langtang Lirung, Langtang Ri, and Dorje Lakpa in a serene surroundings.
This lesser-trodden trek is also ideal for families with elder children and solo trekkers as the trekking grade is moderate. The trek offers your children to be familiar with the delights of trekking, admiring the beauty of nature, and the opportunity to learn about authentic local culture and lifestyle.
Are you in quest of spectacular landscapes and authentic culture along with pleasing hospitality in an enjoyable family-owned teahouse?
Lamjung Trek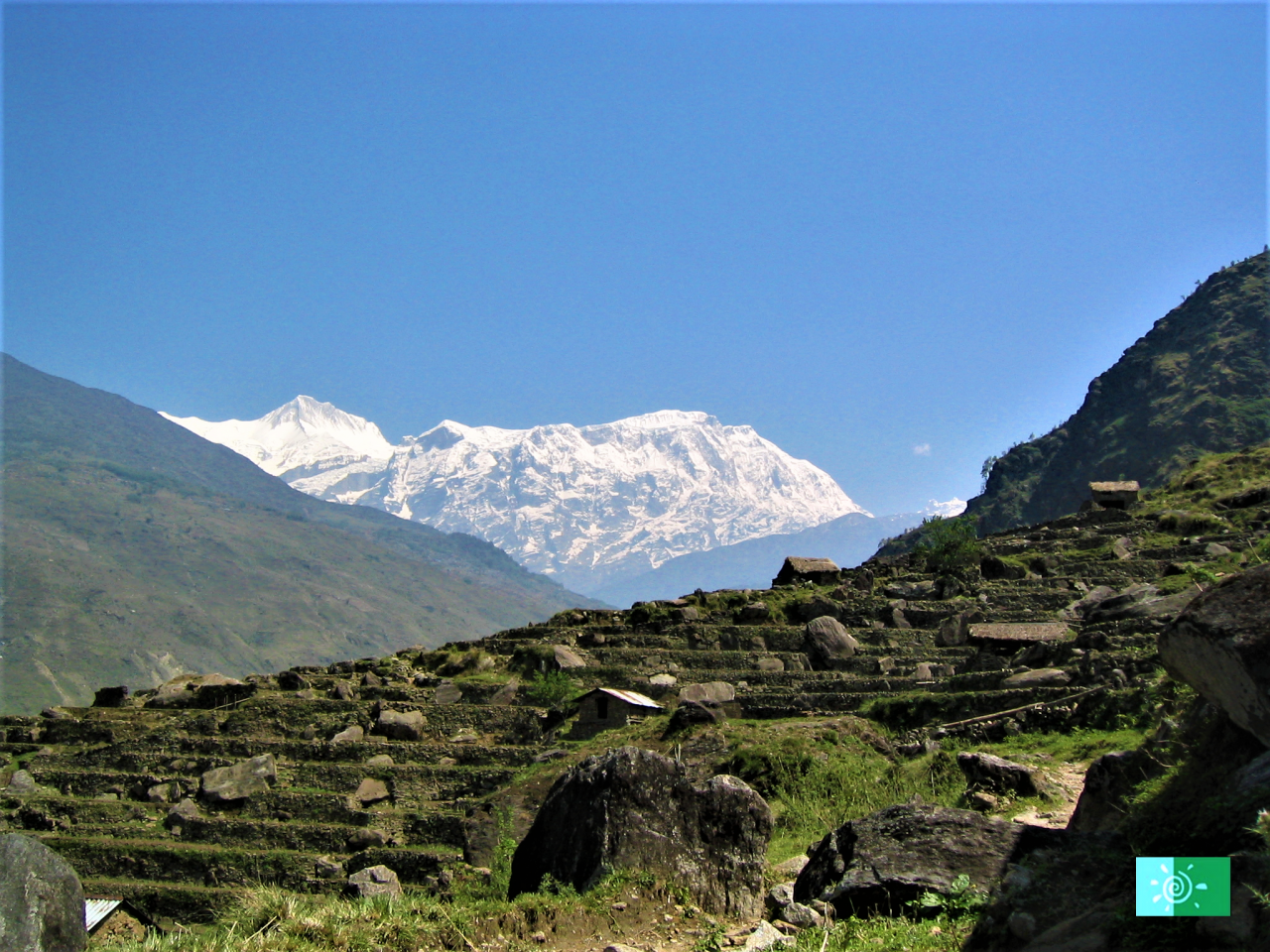 Trip facts
Maximum Height: 3,553 m/11,656 ft.
Trek Duration:  7 days
Difficulty: Moderate
Accommodation: Camping Trek
Best Season: Spring, Autumn
Trek Permit: TIMS, ACAP
Ever wondered about finding an ideal destination with a full package of history, culture, and natural beauty? There will be no better place than Lamjung to taste the combination of natural and cultural splendor. Lamjung is endowed with a great fascinating backdrop of mountain ranges, lush green hills, rolling rivers, cascading waterfalls, rustic villages as well as the beauty of culture, tradition, religion, and multi-ethnic people. The spectacular treks, and when integrated with the pristine nature, and sleeping under the stars, you are sure to have a memorable outdoor experience.
Lamjung trekking is less-trodden and rarely trekked route in the Annapurna region nestled in between the Manaslu range on the northern side of Gorkha.
A scenic drive from Kathmandu, the trek starts from Besisahar also recognized as the initial point of the popular Annapurna Circuit.  Our serene trail takes to the west rather than along the Marsyangdi Valley on the more popular trails of Annapurna. After Besisahar your journey begins through traditional Gurung village, terraced fields, and enter the blanketed forest areas of rhododendron and pine trees. If you are trekking during spring then you can witness the entire forest painted with beautiful vibrant rhododendron flowers and wildflowers.
Further, you will be trekking up above the tree line zone to the alpine areas. The trek rewards with stunning Himalayan backdrop comprising Annapurna Himalayan range, Dhaulagiri Himalayan range, and Manaslu Himalayan range, picturesque landscape, lush valley, diverse Nepalese culture, temples, and monasteries
This trek is suitable for family, individual, and school groups who would love to taste both the natural and cultural mixture of Nepal in an easy way in a short duration of time. It is also the ideal trip for those trekkers who came to visit Nepal for a short holiday.
Depending on the desire, time availability, and requirements of the trekkers Nepal Sanctuary Treks can create the bespoke itinerary of Lamjung Trek.
Get ready for an adventurous nature trek to the Lamjung in Annapurna region.
Duration of Short Treks in Nepal
In general, a multi-day hike that lasts between 3 days to 10 days is a short trek. This comprises all grade levels (easy to difficult) treks that you can undertake within the 10 days time frame.
Best Time for Short Treks in Nepal
The ideal season to embark on short treks in Nepal is spring and autumn. These seasons offer pleasant weather and moderate temperatures.
Autumn (September-December) provides clear blue skies and cool temperatures with breathtaking scenery and mountain vistas
The spring months of March-May are ideal for the nature devotees. With blooms of the varied flowers, you can appreciate nature and pass through blanketed forests and vibrant wildflowers.
Nepal Sanctuary Treks offers you the best short treks in Nepal led by experienced and professional trekking guides. Our trekking expert tailor-made itineraries as per your requirements, preference, and time frame.
Get the more information on short trek with Trekking expert