Did you ever think one day you would like to change your lifestyle? There is numerous way we can try to go outside of our comfort area and escape from bustling crowds. Some people may think the opportunity to go stay in a luxury resort or a hotel. In Nepal staying at homestay and family owned teahouse is the best getaway to get the authentic local experience. You will get to discover new places, experience the real life of rural areas and contributing a bit back at the same time.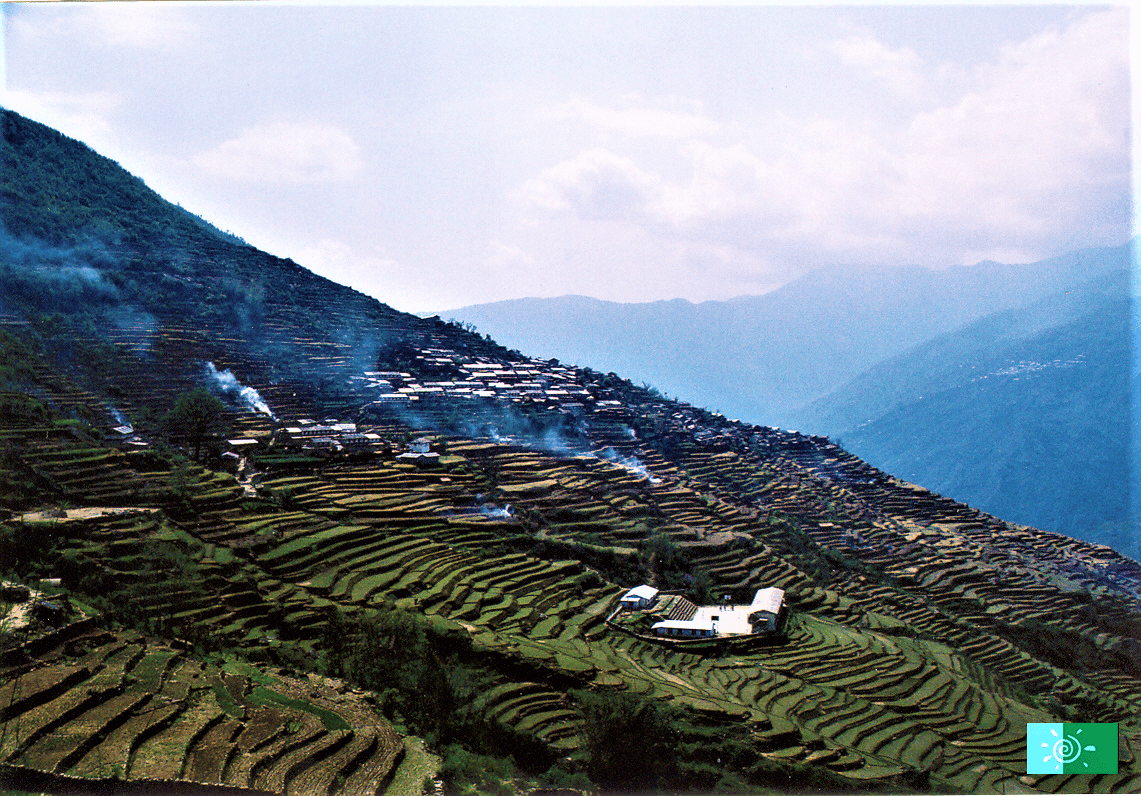 Giving back when you travel is about leaving a positive influence in a destination through socially and environmentally conscious travel practices. It's all about experiencing the culture, tradition, nature and great way to bring a positive impact on the environment and the local community. Providing the benefits through volunteerism, supporting the local community and traveling responsibly ensures your contribution to the economy will have a more direct and positive impact. This will indeed lead to a more memorable and meaningful travel experience.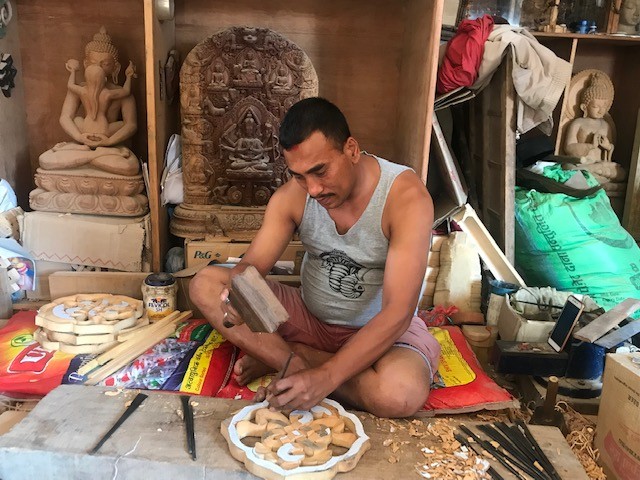 Nepal offers plenty of options when it comes to acquiring authentic local experiences and leaving a positive impact on the community while undertaking the adventure treks and tours. There are manifold ways that trekkers can support the community i.e purchasing their handicrafts, involved in different community service projects, trek to primeval hamlets, eating local food, and spend the night in family-owned and community-run tea-house lodge or home-stay. This will help the community to thrive by generating more employment and help to preserve and give publicity to culture and local cuisine and eventually support the sustainable development of trekking destinations.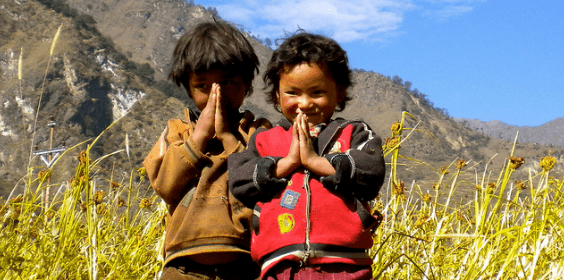 With several trekkers now seeking off-the-beaten-path experiences, community-based tourism brings prospects for both social and economic growth in regions that are often marginalized and secluded. Community-based tourism has become a very significant and popular tendency among trekkers, specifically for those considering true experiences and cultural involvement in and amongst local communities.
CBT is a reciprocal way where tourism both provides local employment and income for education, development and conservation initiatives, while simultaneously giving both hosts and guests a unique opportunity for cultural exchange.
Family Owned Tea houses and Community Homestay
Community Tea house lodges and homestay along the off the beaten path destination in Nepal offers an extensive range of activities where visitors can engross themselves in the local life. The lodge was built and is owned by one of the families of diverse ethnic groups. There are several members of the local community who use their homes as teahouse lodge and homestays for trekkers.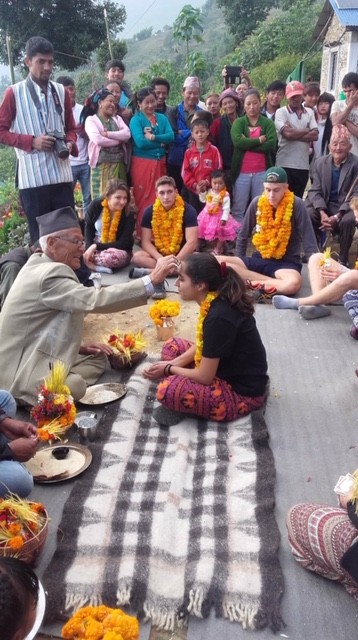 The main feature of homestay and local teahouse lodge is access to homemade food. One can savor the authentic essence of that place. Further guests are invited to join the villagers with rice planting, cooking, milking a cow, and the production of different handcrafted works. Most of the locals take pride to explain more about their everyday life and share their stories. This will be a unique opportunity to gain insight and bond with Nepalese people by contributing to and witnessing their everyday lives.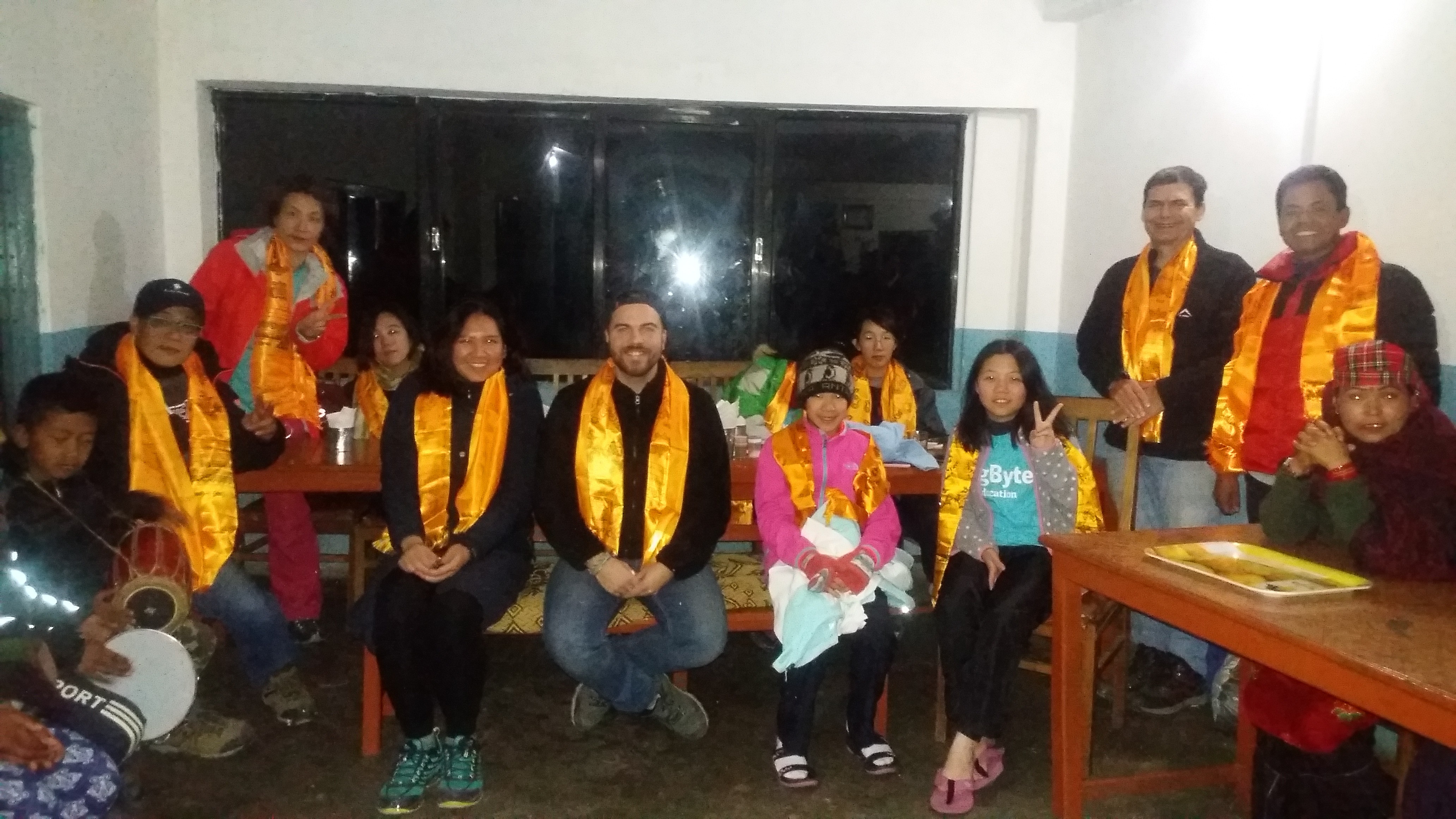 Every trekker visiting the community or trekking routes help to build opportunities for local people to have alternative means of support and enhance their living standard. Teahouse lodges and homestay is perfect for trekkers who want to meet friendly people, go off the beaten path and explore a less visited, relatively untouched temple complex in a peaceful and tranquil setting.
Community-Based Tourism lead to women empowerment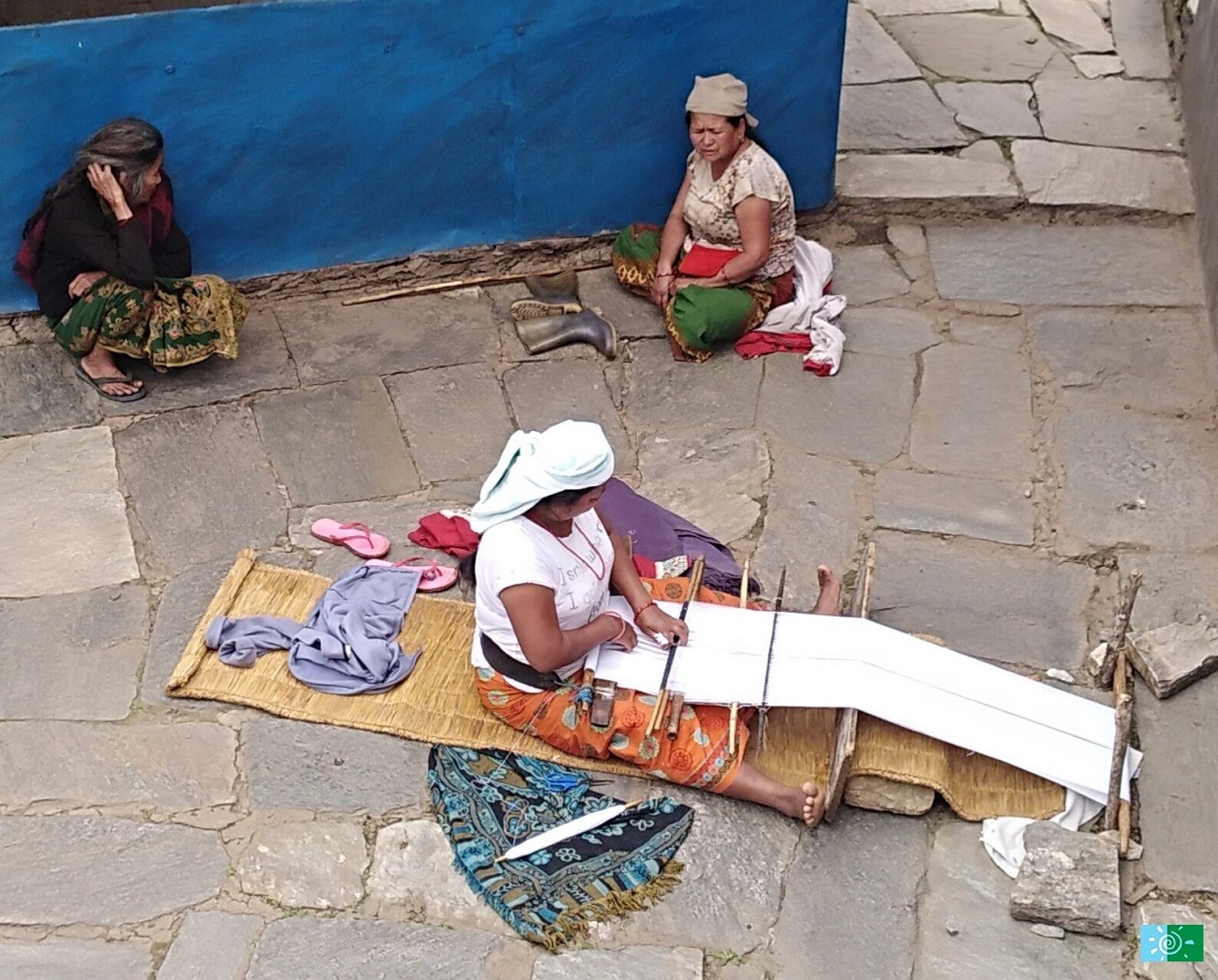 Apart from agriculture, some of the people living in isolated areas sustain their livelihood as trekking guides and porters. Whereas women care for the children and household chores while their husbands are out on the mountain.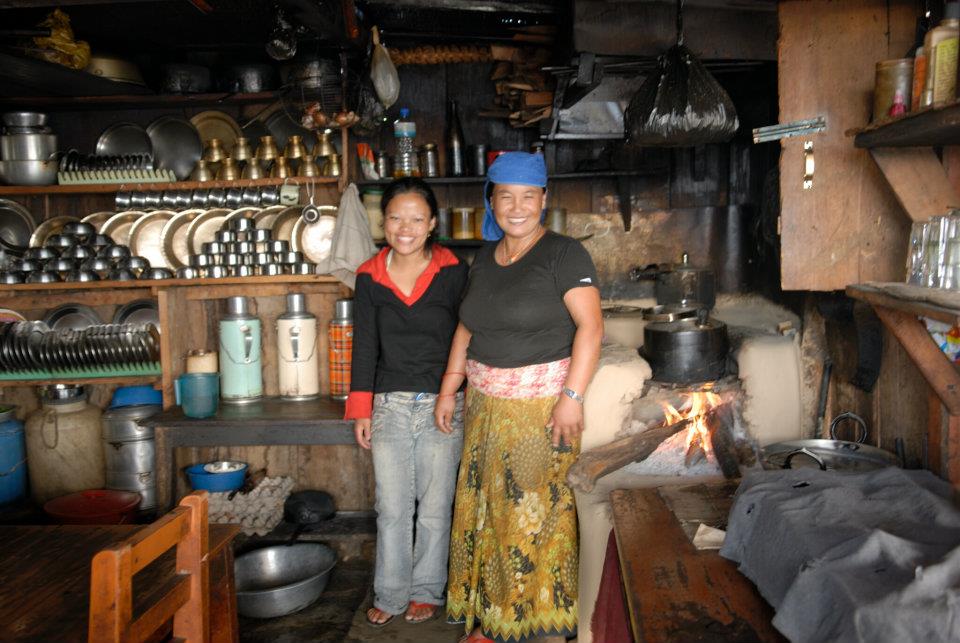 In addition, the CBT program has immensely helped in women empowerment. Women's roles in the mountainous region are chiefly as an extension of home-maker and guest caretaker responsibilities. Additionally, they run lodges and tea shops either alone or with families along the main trekking routes. They play a vital role as a cook and server that help to connect with the trekkers and their trekking guides and porters. Likewise whenever they get the spare time they spent their day in hand made activities like knitting woolen caps, mittens, and socks, weaving bags, or making handicrafts to sell to trekkers.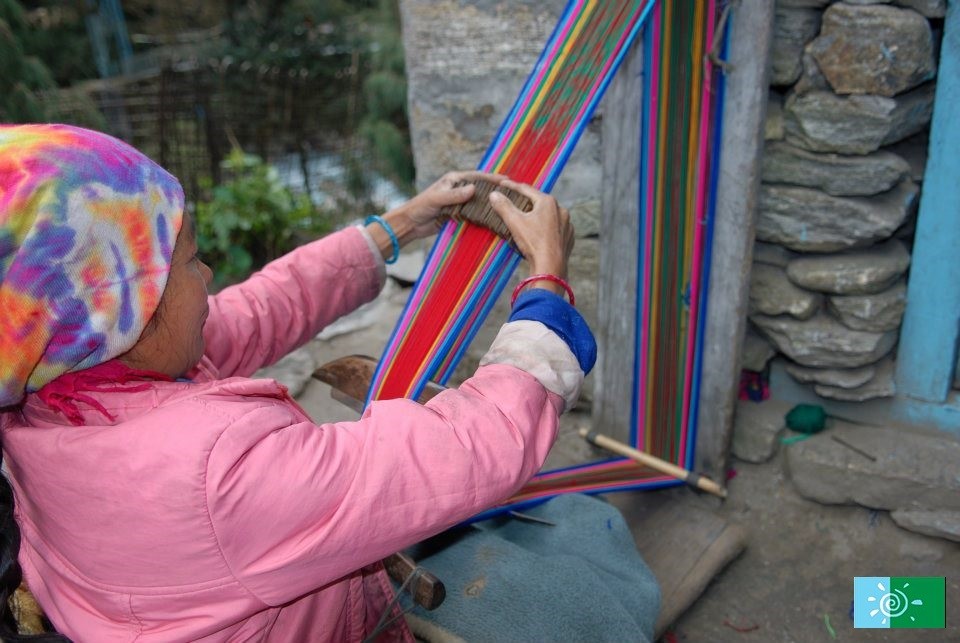 Even some women work as a guide and porter for trekking or mountaineering groups. Further, the women group initiated performing cultural dances for the visitor to raise fund to preserve the temples and monasteries.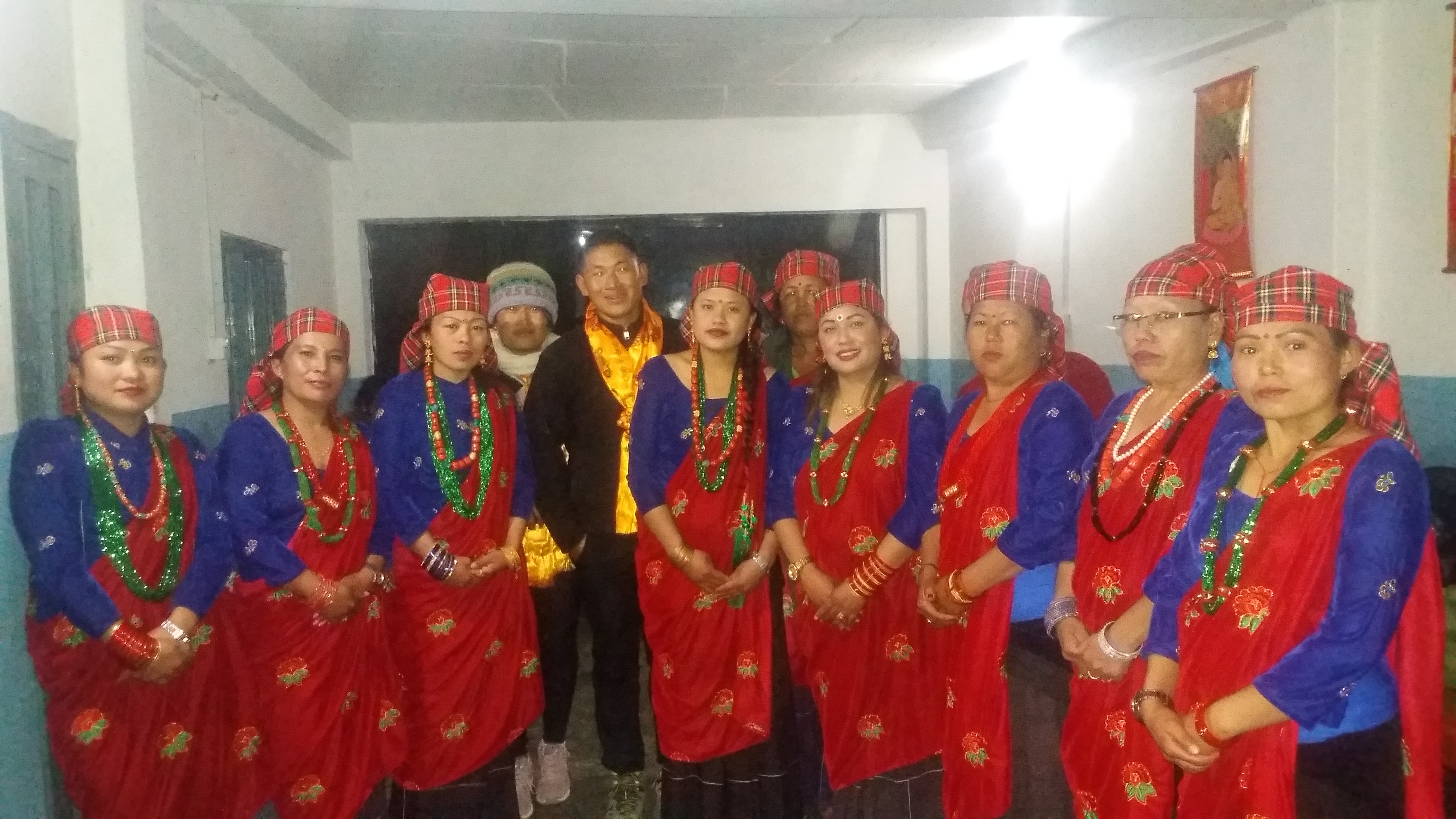 Besides the local community gets direct and indirect income generated from teahouse operations; sale of local products. Apart from income generation, they get the exposure to outside world, language, and perceptions; enriched awareness and get inspiration for proper sanitation and waste management; chances improved in education; pride in culture and increase the level of self-confidence that comes with networking with visitors and boost the socio-economic status of women.
Nepal as the destination for Community-Based Tourism
Squeezed between the wall of the Himalaya and the steamy forests of the plains, Nepal is a land of soaring snow peaks, exotic flora, and fauna,  hospitable people, temples,  and monasteries. From the lively city of Kathmandu with its temples and vibrant markets to the tropical wilderness of Chitwan National Park and fresh air of beautiful mountains in Pokhara; Nepal is renowned for adventure trekking and hiking destination.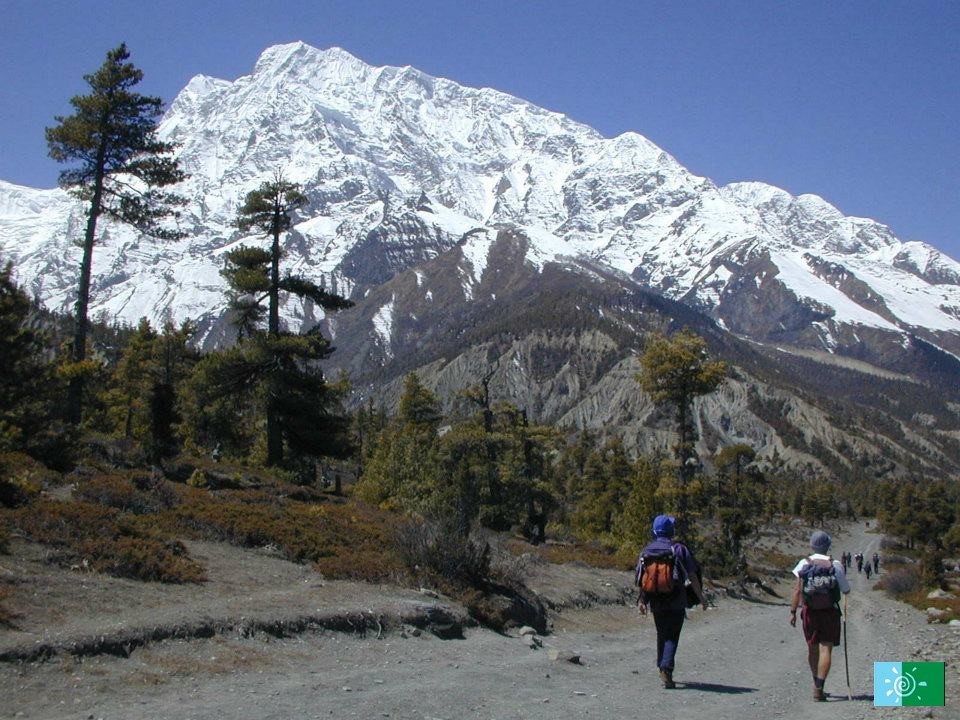 There are numerous fascinating treks that let you trek from village to village through snow-capped mountains, serene blanketed forests, gigantic hills, and citing exotic flora and fauna. Additionally, one can learn about the innumerable ethnic groups and their cultures, and often seeing them by residing with them in their homes and sharing their food. There are many places for trekking and touring in Nepal that is not only incredibly beautiful but also culturally immersive.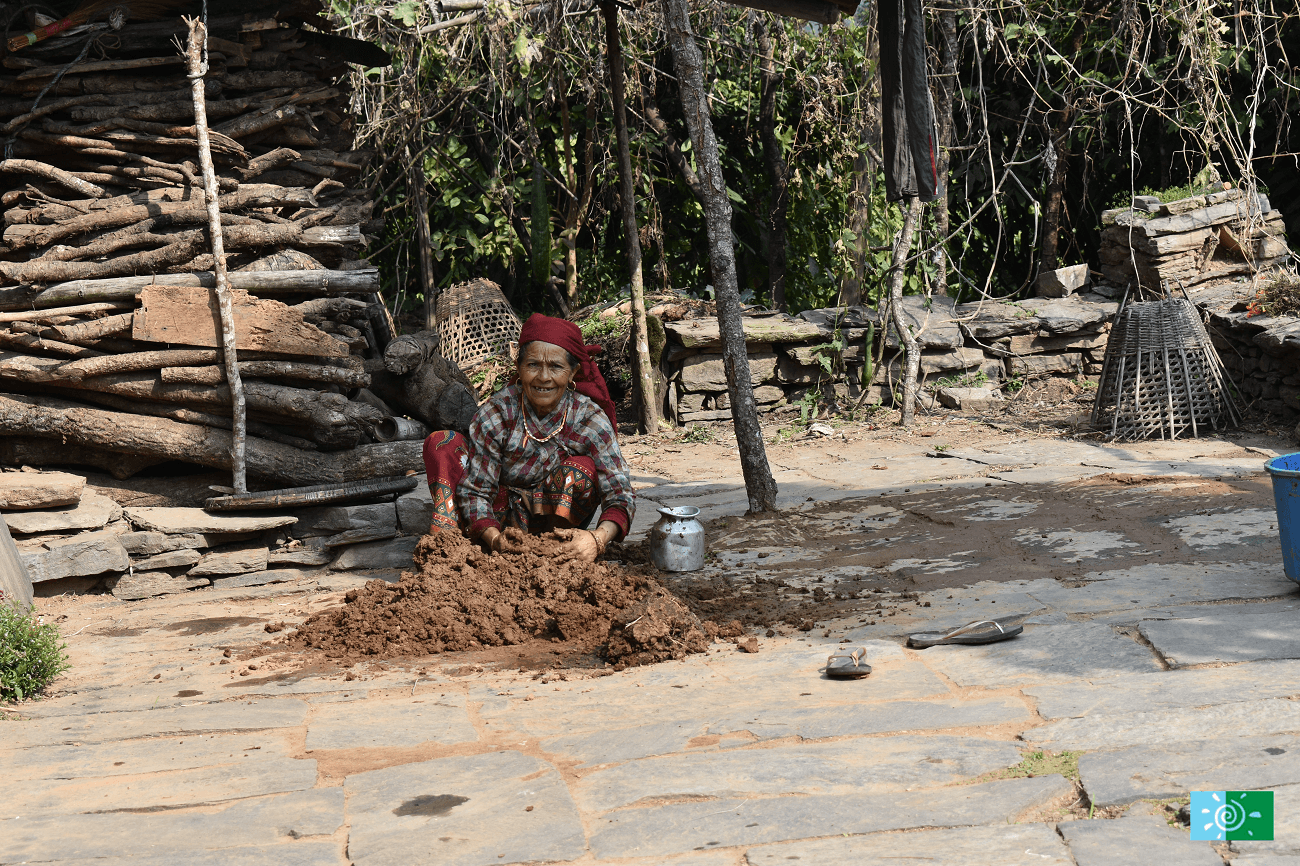 If you want to experience the splendid Himalayas of Nepal and at the same time experience local life you can do trekking for a few days and stay in the homes of local people. This will indeed lead to a more memorable and meaningful travel experience.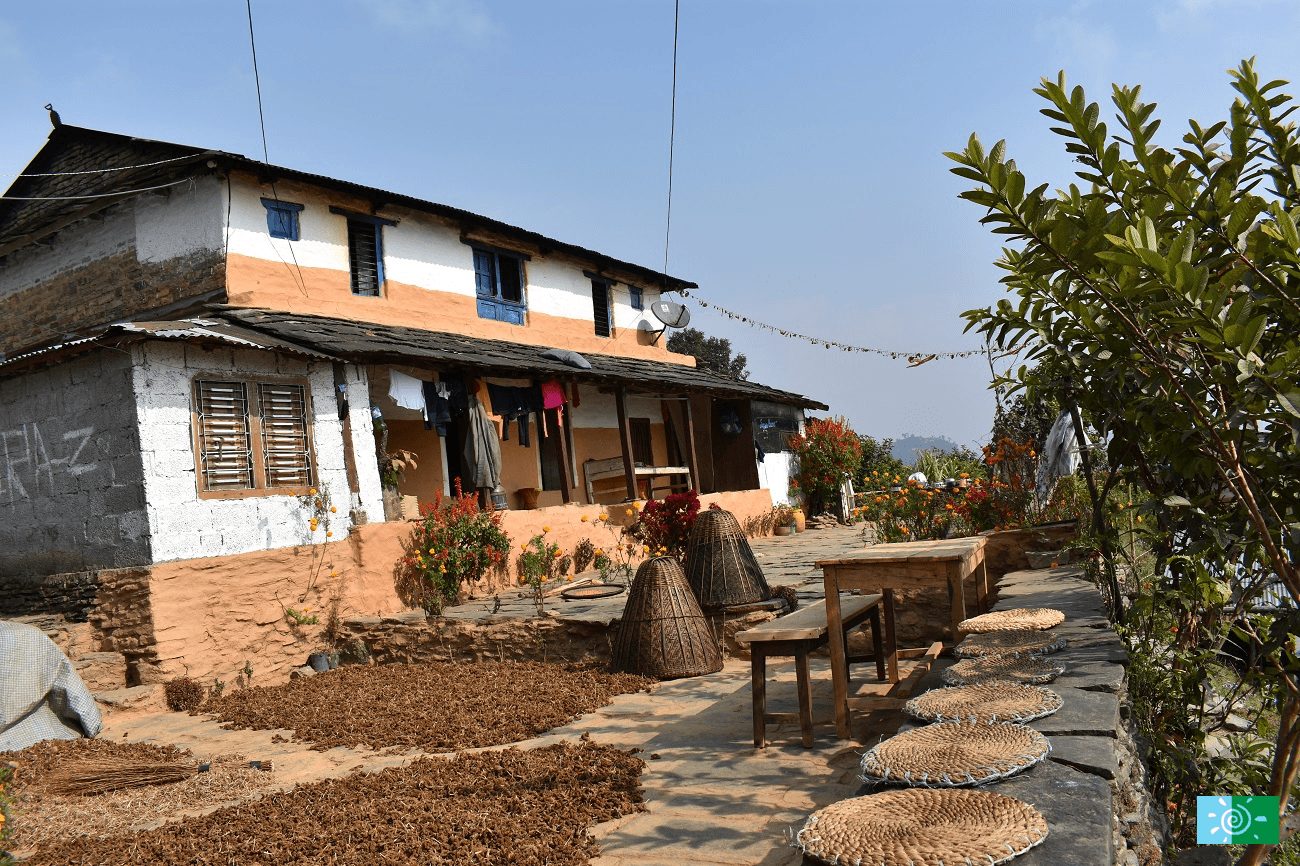 Though every trekking route teahouses and homestay are based on community, we take a look at some of the spectacular unexploited trails and places that explore the nature, experience the authentic local lifestyle and at the same time can leave the positive impact to the community.
Khopra Ridge Community Trek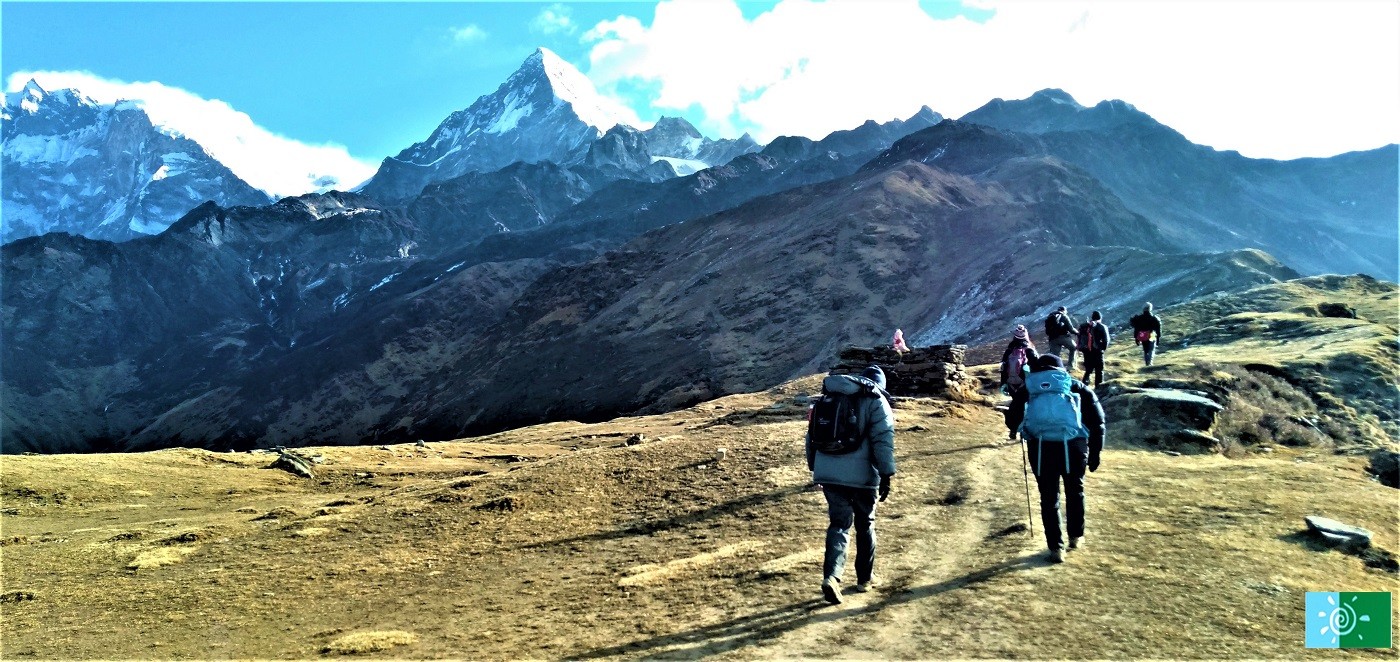 Khopra Ridge community trek leads you to the off the beaten tracks, often secluded villages, with the real experience of homestay hospitality. Back in the day, there used to be only fully organized camp treks in this area, but nowadays with numerous community lodges built in this remote picturesque area. You can find cozy tea homes set up by the community in the Khopra route. Though the tea house is simple, you will get an opportunity to have local meals and also overnight accommodation along with a comfortable eating hall heated up with yak dung and firewood. This spectacular wildland is now an off-track 'teahouse lodge' trail of immense beauty.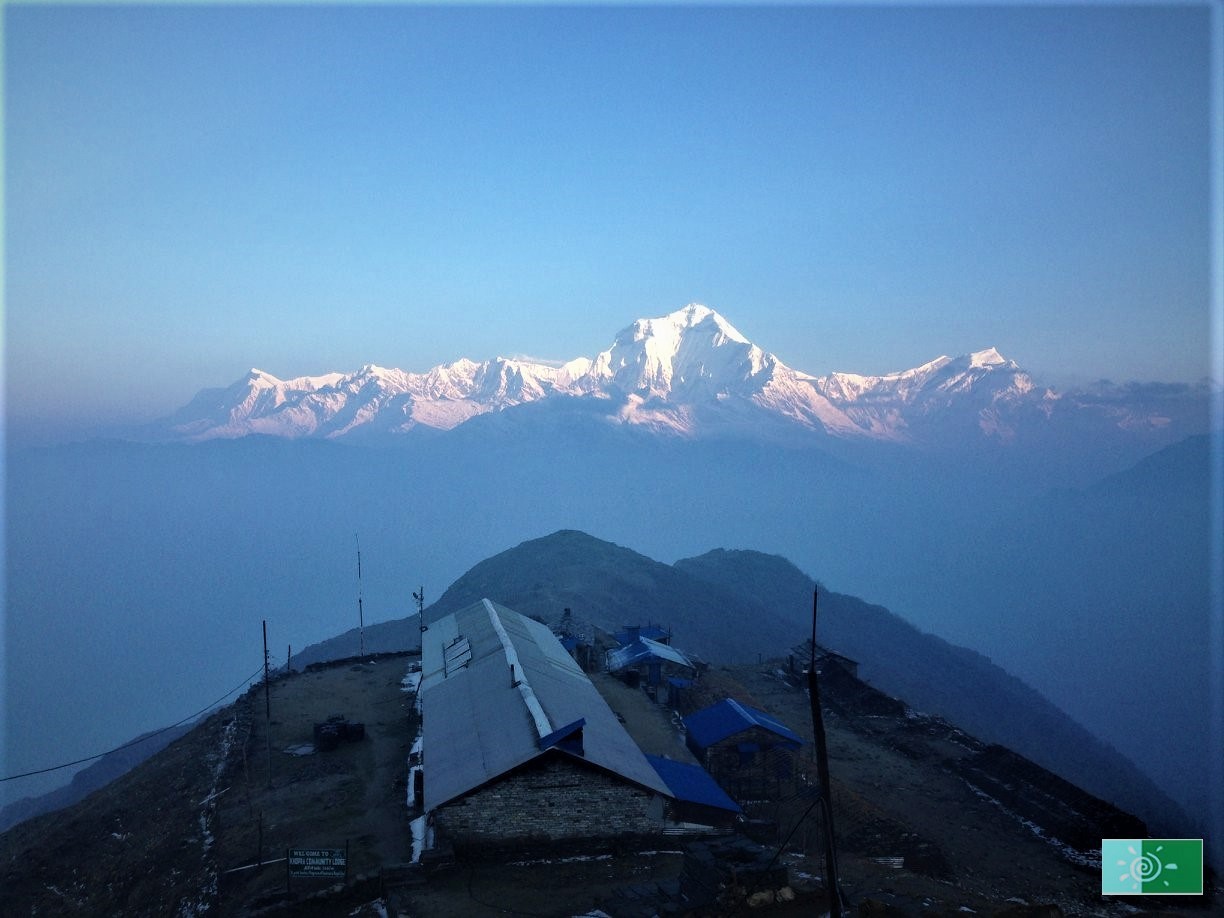 Community trek is a great way to understand and acquire the first-hand experience of secluded and cultural villages of Nepal. This trek is also considered as the Myagdi Parbat Eco-trek which was established by the local communities to improve their economic condition and to build the school for their child's betterment. Staying at community lodge during Khopra Ridge Trek directly contributes to the local economy. Your visit count in helping much of the community who reside in this area. This is one of several new community-managed projects in Nepal where the benefits from tourism reach the entire community.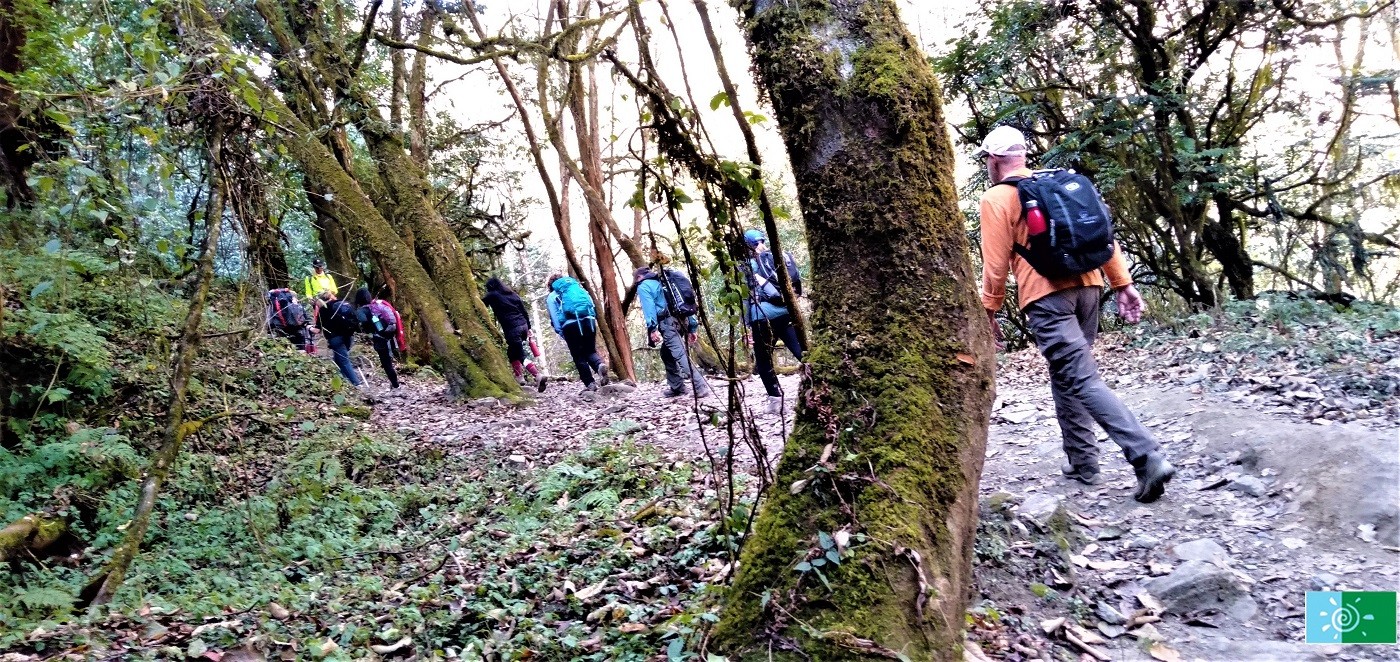 Khopra trek will achieve your desire to explore a less trodden path that incorporates the perfect blend of people, hilly backdrop, wonderful Himalayan vistas, and interesting lifestyle. In addition, you have an opportunity to come across many friendly villagers and it's really great to see locals replied with a very warm smile. Few trekkers have yet explored Khopra Ridge, and therefore the lodge is beautifully sheltered, letting you the luxury of adorning the spectacular vistas in relative solitude.
Khopra Ridge is at a higher altitude (3,660m) and can witness the Himalaya peaks in a closer view. This offers even more dramatic and captivating panoramic views of the well-known soaring peaks, comprising Mount Dhaulagiri, Annapurna South, Fang, and Nilgiri.
You might be interested in off the beaten trails local tea house lodge trek. For treks offered by Nepal Sanctuary Treks where you can stay at a family-owned teahouse lodge, have a look at:
Annapurna Region, Everest Region, Langtang Region, Kanchenjunga Circuit Trek, Manaslu Circuit Trek, Manaslu Tsum Valley Trek
Planning to do Khopra Ridge Community Trek?
Ruby Valley Community Trek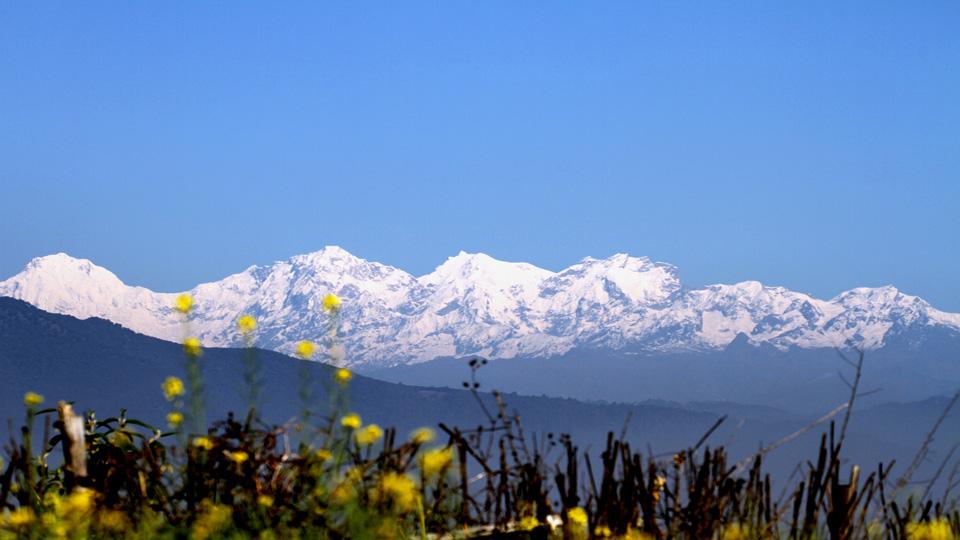 Situated in North Central Nepal, between Langtang and Manaslu regions, Ruby Valley is an exceptional overland trek through the Himalayan foothills beneath the rising summits of snow-capped Ganesh Parbat. Unlike the more developed trails and areas of Nepal, the Ruby Valley Trail has no tourist infrastructure. Trekkers are able to stay in local lodges and homestays. This is one of the best things about the Ruby Valley Trail! You are likely to encounter villagers along the way and opportunity to engross with the locals authentically and live like a Nepali, even for just a few days. These accommodations are very basic, as you are staying in local homes. This mode of accommodation, allows you to get a first-hand experience of Nepalese countryside life as you stay with locals and share their food. The communities open their homes to visitors and afford local experiences that allow you to engross yourselves into local life, creating a cultural exchange and the opportunity to learn different traditions.
Want to get Ruby Valley Community Trek experience?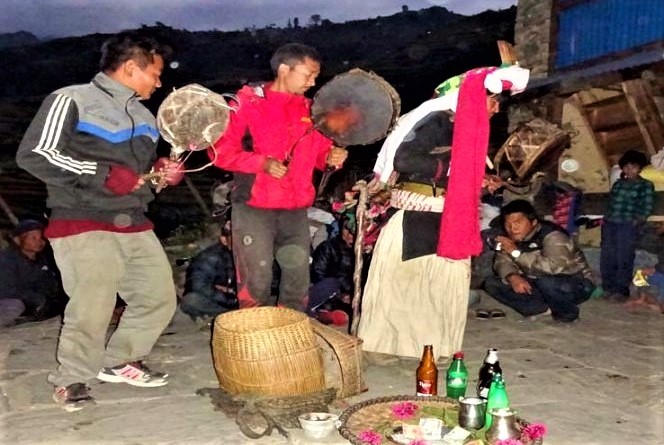 Almost all cultures, in the Ruby Valley, however, also practice shamanism and animism particularly for the period of festivals, on auspicious and holy days and when a person is in a need of healing.
During your stay, you can participate in some of the traditional farming practices and help your hosts in their fields. You might like to try your hand using manual wooden rice thresher (Dhiki) and Stone grinder (Jato). In addition, you can participate in community service projects like school painting, teaching, interactive sessions with students and teachers and many more.
Deusa Community Village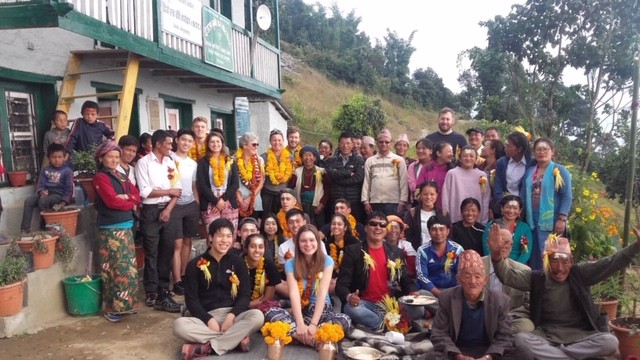 Eco-Community Homestay to Deusa village is an off the beaten trails situated in the eastern part of Nepal, 240 km away from the capital Kathmandu. It covers a huge area and is at an elevation between 1,000m to 2,100 m. The village inhabited mostly by the Thulung Rai people though there are some other groups like Tamang, Magar, Newar, Kshetri,  reside in the village. Tamang people are in the upper part however some families live in the middle part of the village as well. Likewise, other castes/ethnic groups like Rai, Chhetri, Dalits, and Newar are both in the middle and lower part of the Village Development Committee.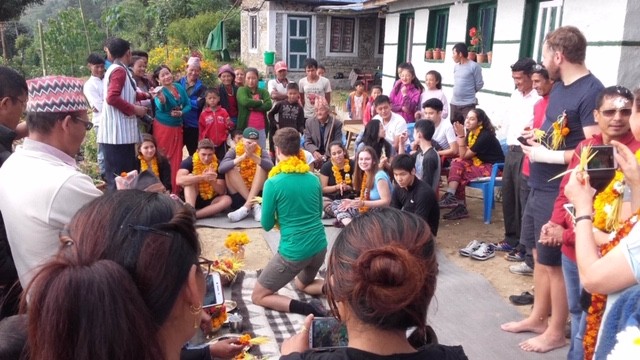 Deusa Community Homestay program encompasses comprehensive activities such as experiencing a different culture, interacting with local people, village tours, nature trails hike, performances, learning farming techniques, visiting local schools, experience local cuisine, engaging in different activities that help to contribute to the communities.
This Community Homestay allows you to connect closely with the communities that give you the opportunity to interact with diverse ethnic groups. These cultural exchange opportunities offer tremendous opportunities for visitors to develop a better understanding of the people of Nepal while considering significant global issues.
Panauti Homestay: Explore the classical medieval village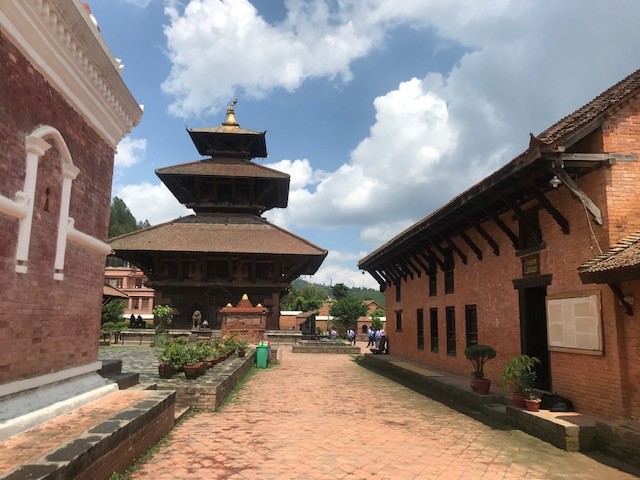 If you are seeking a break from the bustling Kathmandu Valley or have a limited time-frame and are thinking to engross into the local culture and explore the historical feature of Nepal, then a trip to Panauti is the perfect option for you. You will get a chance to witness the real lifestyle of people, socialize with the locals of the Panauti village and take in the fresh air of the lush Panauti Valley. Visiting and staying at their Homestay immensely support and empower women of Panauti.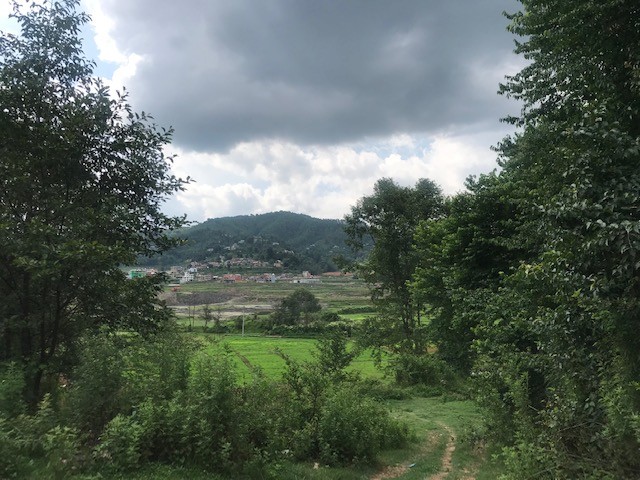 While you stay with host families, you can engage in various activities like a festival celebration with the host during the festive season and seasonal activities like harvesting and planting. You can even lend a hand in the kitchen and learn how food prepare traditionally and served in a home. The hike can be organized in nearby areas if the visitor wishes to do a short hike to immerse into the tranquil nature.
Community-Based Tourism Activities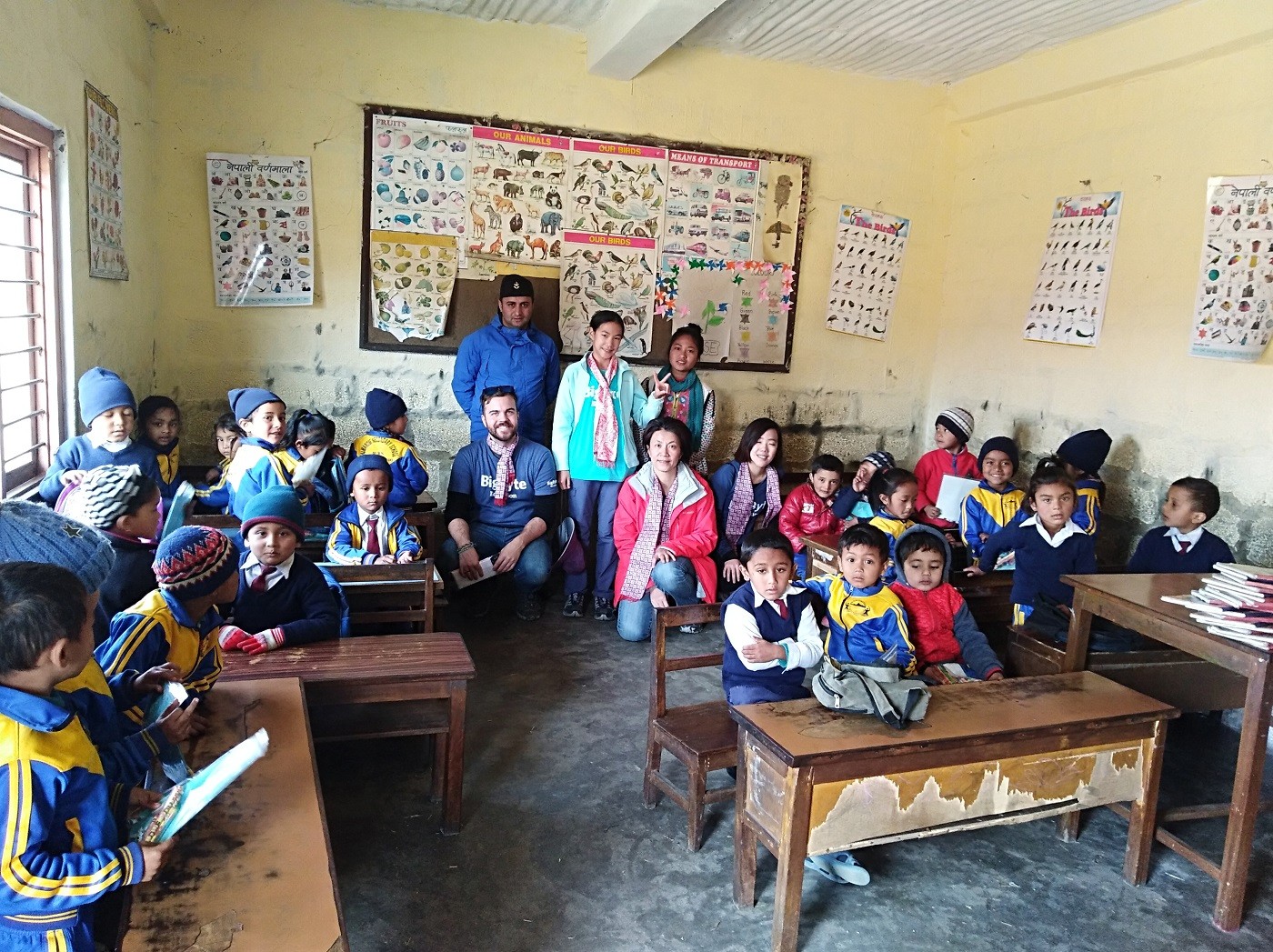 During trekking, hiking or short tours in different regions of Nepal, you can simply engage in different community-based activities to experience local life. Your local experience at a remote village will greatly impact on communities. Community-based tourism activities allow the visitor to explore local habitats and wildlife and celebrates and respects traditional cultures, partake in different community service and local activities.
Teaching at school
You can visit a school where you can interact with the children, share about yourself and teach English to them if you like. The children will surely be interested since this place is uncommon for tourism purposes.
Cooking with a host family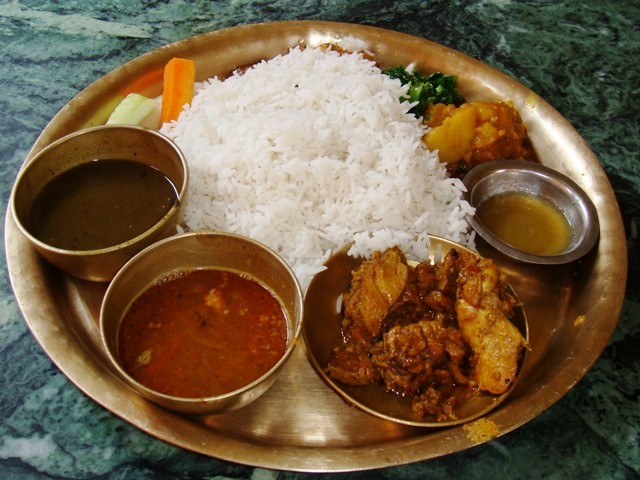 There's no better way to understand a diverse culture than by tasting all the delightful local dishes in Nepal. Cooking classes directly with the local people as a form of responsible travel. The native will share their traditional recipes for some tasteful, home cooking. You will get a first-hand cooking experience that can be prepared when you get back home. Income from the cooking class directly benefits the cook and their family. You can even share your stories while enjoying a delightful home-cooked Nepalese meal.
Purchasing local products
Purchasing fair trade products made locally will support the local industry, increase local employment, and build sustainable communities, no matter how simple the item might be. Visiting the local market gets an opportunity to buy souvenirs in the form of crafted items such as the hand-woven shawl, traditional clothes, and local food.
Engage in daily activities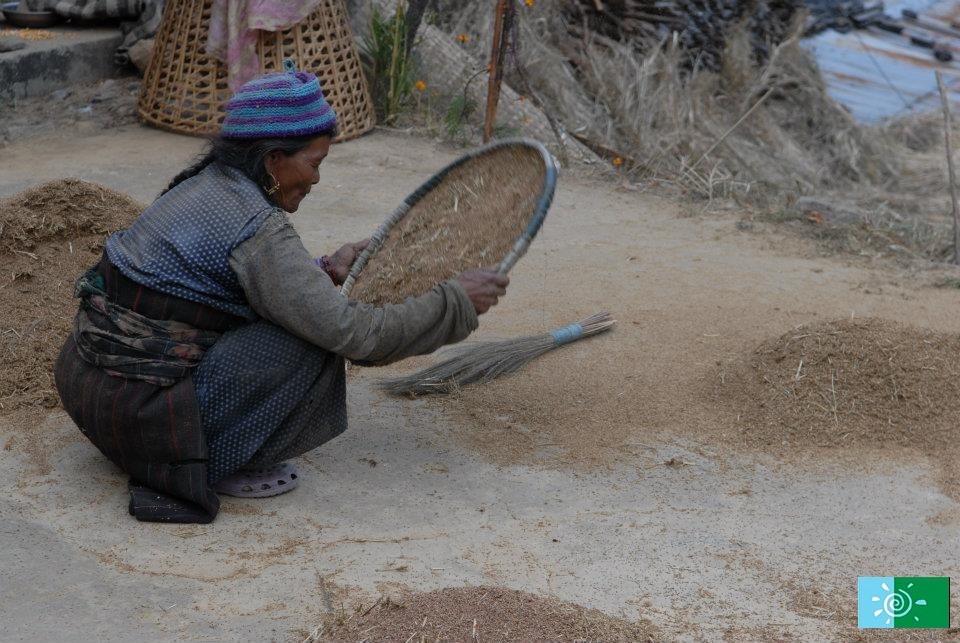 To get the real rural experience, you can participate in some of the traditional farming practices and help your hosts in their field's i.e fruits picking. You might like to try your hand using manual wooden rice thresher (Dhiki) and Stone grinder (Jato).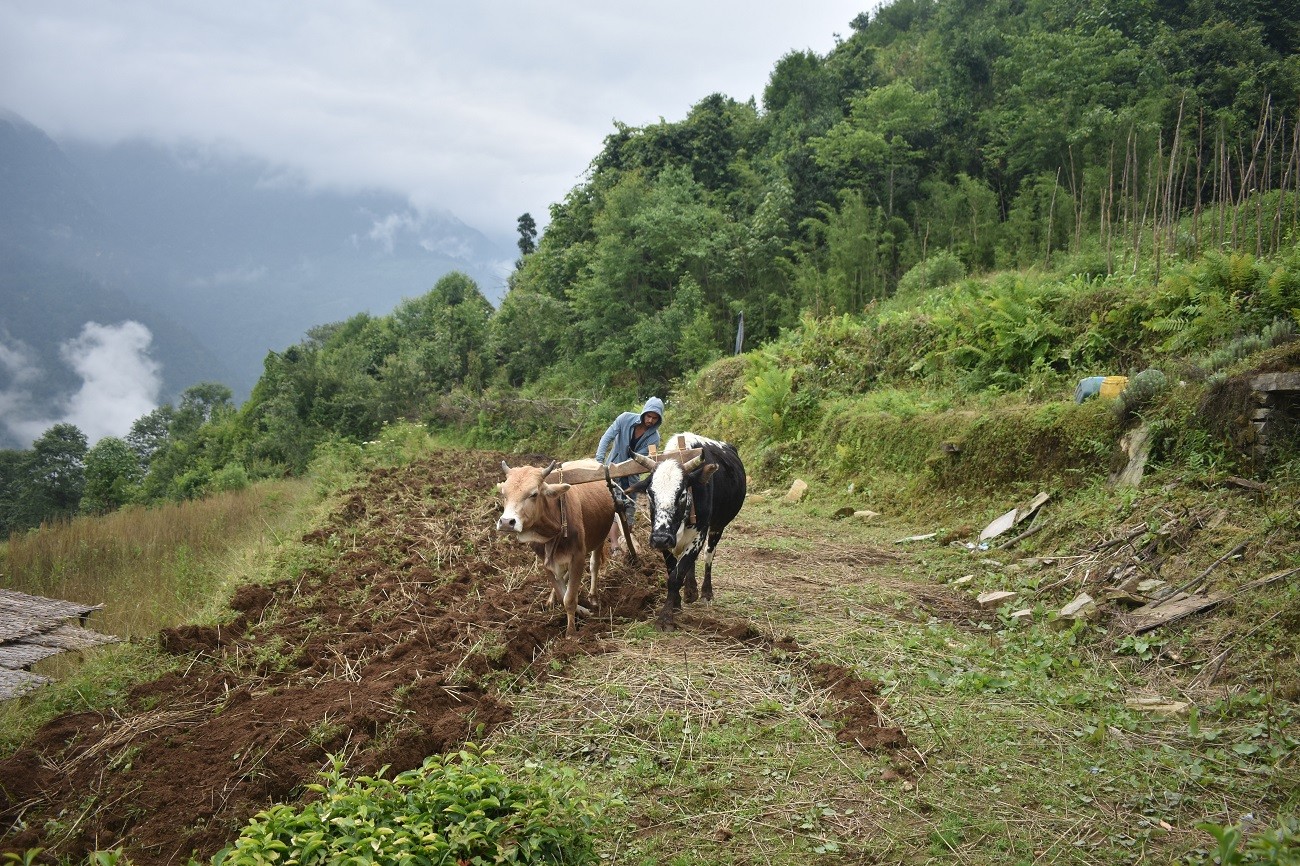 You can get a hands-on experience milking cow. Learning to milk cows in the cattle shed with a host family and participate in keeping, feeding, caring, making grass provides you a unique experience.
Seasonal plantation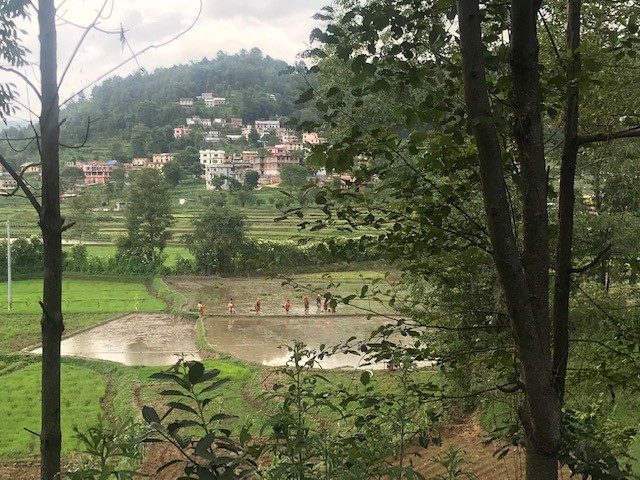 Rice plantation has become one of the most prevalent seasonal activities among visitors. You can join their farming activities to get an insight into the hardship of Nepalese farmers. Give yourself an opportunity to be a real Nepalese farmer with memorable moments and feelings!
Join a local farmer's rice farms surrounded for miles with paddy fields and the raw countryside. You can experience an eye-opening day in the countryside where you will participate in rice farming, playing with mud, water and familiarizing with local farmers.
You might be interested in the following the package:
Kathmandu Rim trek with Classical Panauti Village tour and Homestay
Heritage Walk to Panauti Village with Homestay Experience
Participating in local festivals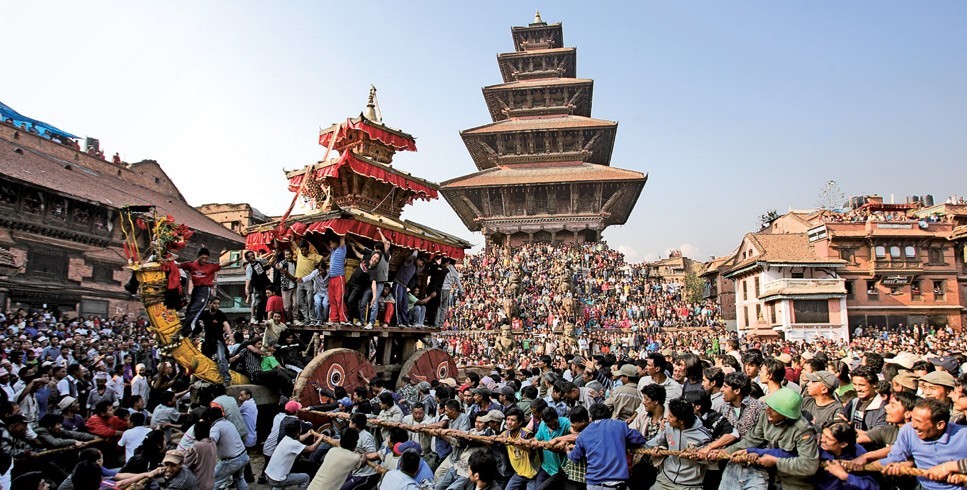 Participating in different local festivals is a better way of involving local people that impact their communities. The people of the community feel a sense of community pride and knowledge of their history. Appreciating their festival and showing an interest and willingness to join cultural experience inspire the locals to preserve their local culture.
Cultural Performance
Participating in and appreciating the cultural performance of locals immensely support the community. As guests take a deep interest in local culture and tradition. This will help to gain insight among local people that culture and tradition are essential to keep alive for sustainability. During the trek, you will get an opportunity to witness the cultural performance performed by women group i.e. Ama Samuha as well as various ethnic dances during the festive period.
Participate in different community projects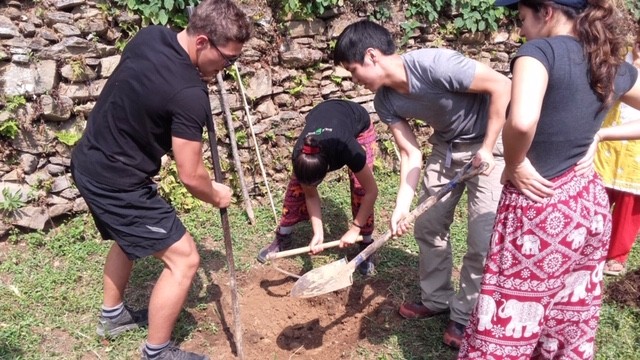 Visitors can involve in various community project areas like schools, health clinics, orphanages, libraries, conservation research centers, parks and protected areas, and an extensive range of other worthy projects.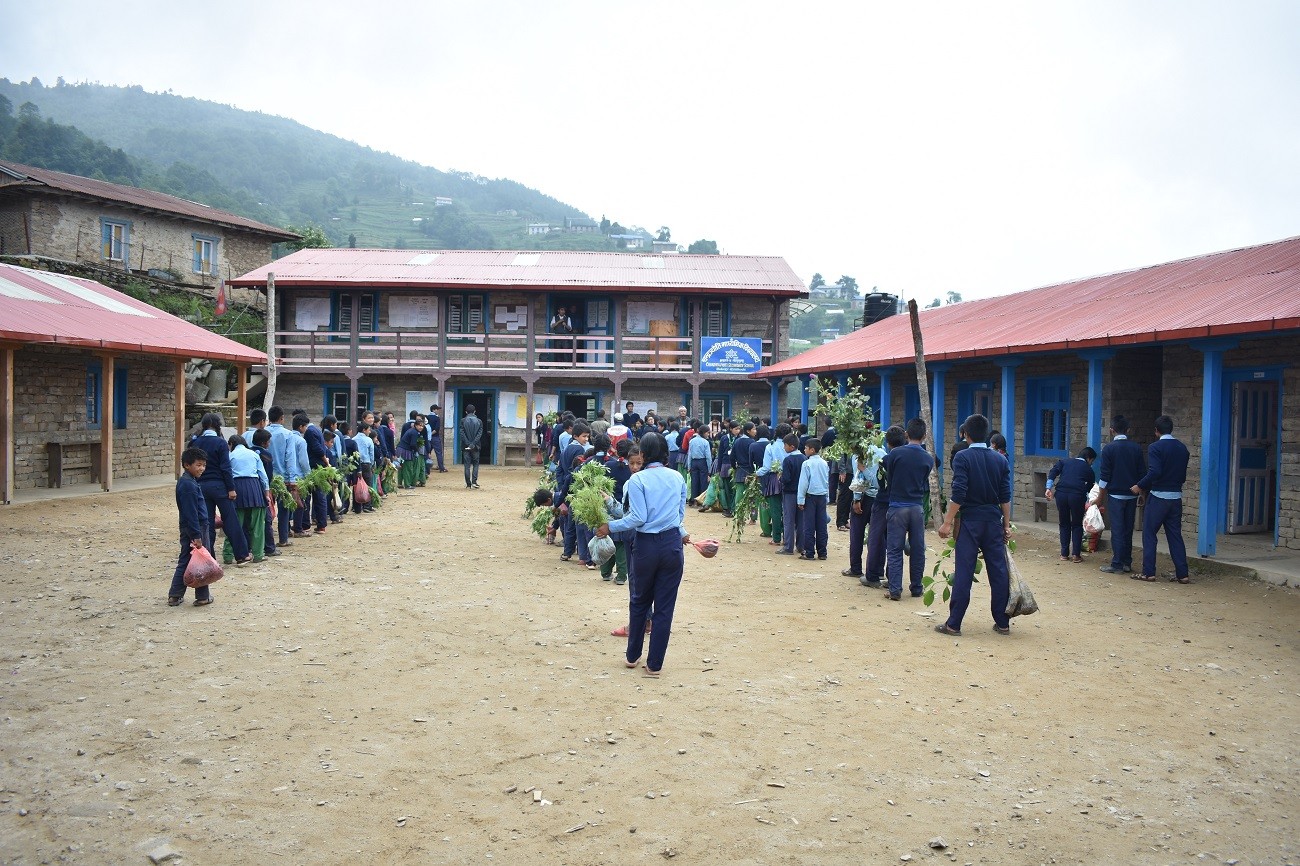 To explore the Nepalese culture with authenticity and inspiration, Nepal Sanctuary Treks has created a community-based tourism trekking itineraries that are ideal for solo, families and school groups.