" Corporate Social Responsibility (CSR) isn't a particular program, it's what we do every day, maximizing positive impact and minimizing negative impact."
Corporate Social responsibility holds responsibility and fosters a positive impact through the company's activities associated with the environment, consumers, employees, communities, and other stakeholders.
As travel companies comprise numerous sectors, which often rely on environmental and cultural resources, socially responsible company policies, programs and practices are indispensable to attain sustainable tourism at the local along with the global level.
In current years, companies have been concerned about the growing issues of environmental degradation, depletion of natural resources, and community development. Corporate Social Responsibility (CSR) appears the most relevant aspect to travel companies that encompass initiatives towards society and the environment. Though CSR is extensive and generally practiced at the international level, in the Nepalese context, it is at the phase of development. Philanthropic, social, economic, environmental, and ethical are the types of Corporate Social responsibility that the different companies are implementing.
Since the foundation of the company, Nepal Sanctuary Treks has committed to contributing to society and maintaining a strong bond between the company and the community. The company has contributed to and initiated numerous programs, including education & health, and environment initiatives, and various NGO programs, as well as in supporting the destitute children of society. Nepal Sanctuary Treks operates Corporate Social Responsibility (CSR ) in an economically, socially, and environmentally sustainable manner.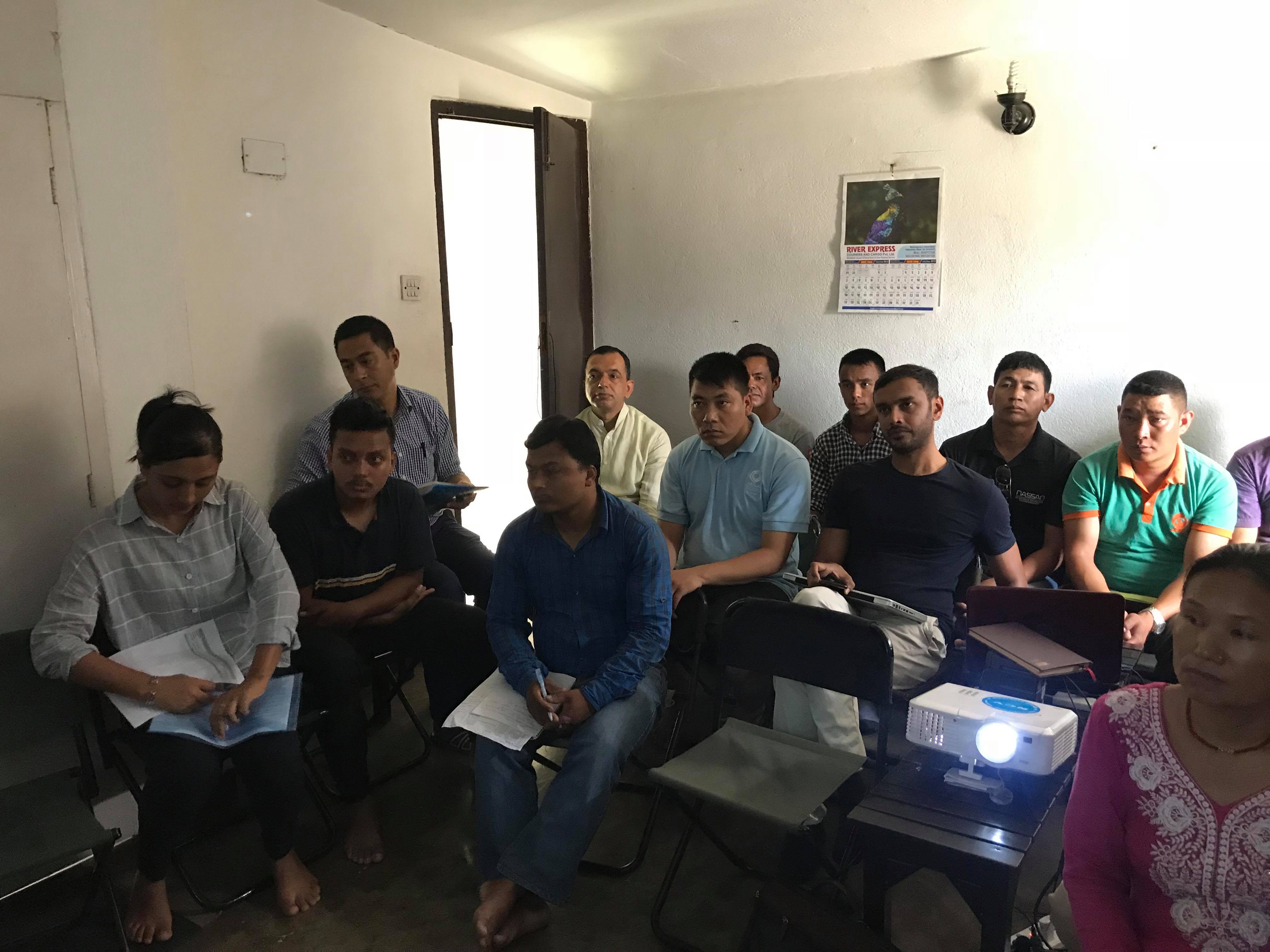 As part of our commitment to contributing to the welfare of the communities and environment in which we operate, Nepal Sanctuary Treks embraces Corporate Social Responsibility (CSR) through extensive activities in the community, trekking trails, and internal operation.
We see great significance in giving to the community in which we work and we also recognize that the prosperity of our society is important to us. NST believes that every little contribution and support can be a crucial change in society, the environment, and life of people.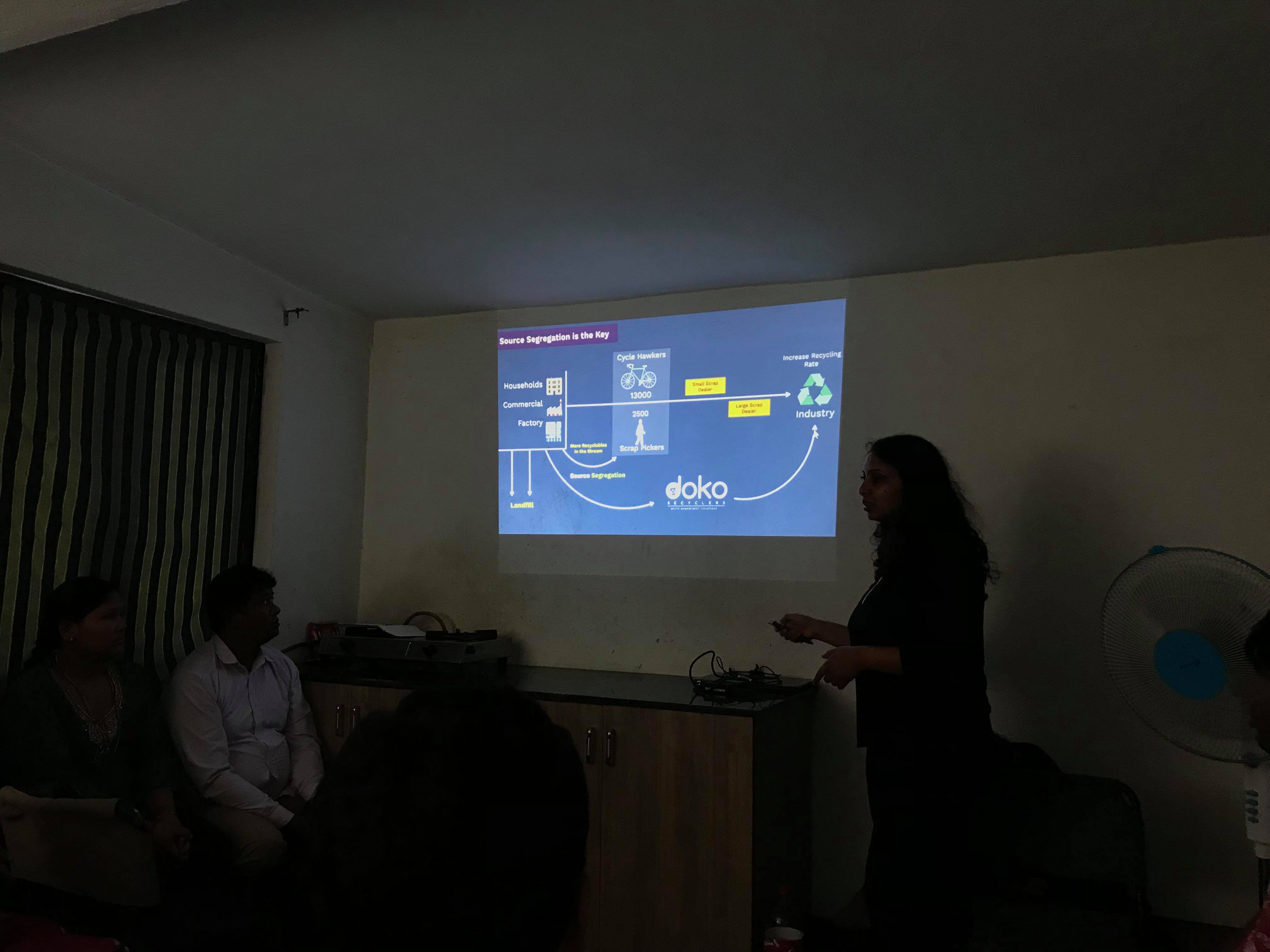 In terms of community involvement, Nepal Sanctuary Treks partnered with various NGOs, and other social initiatives organizations like  Doko Recycle, Nobel Compassionate Volunteer (NCV), Katja Foundation, and Water Sanitation and Hygiene (WASH)
Some of the initiatives taken by Nepal Sanctuary Treks in the joint efforts with NGOs  and social initiative organizations toward social welfare are listed below:
Philanthropic Responsibility
As a responsible member of our community, Nepal Sanctuary Treks has always provided support to the communities and people at the time of need relief of the families affected by natural calamities i.e. floods, typhoons, earthquakes, and landslides in several parts of the country.
1.    Distribution of relief materials for Earthquake-stricken people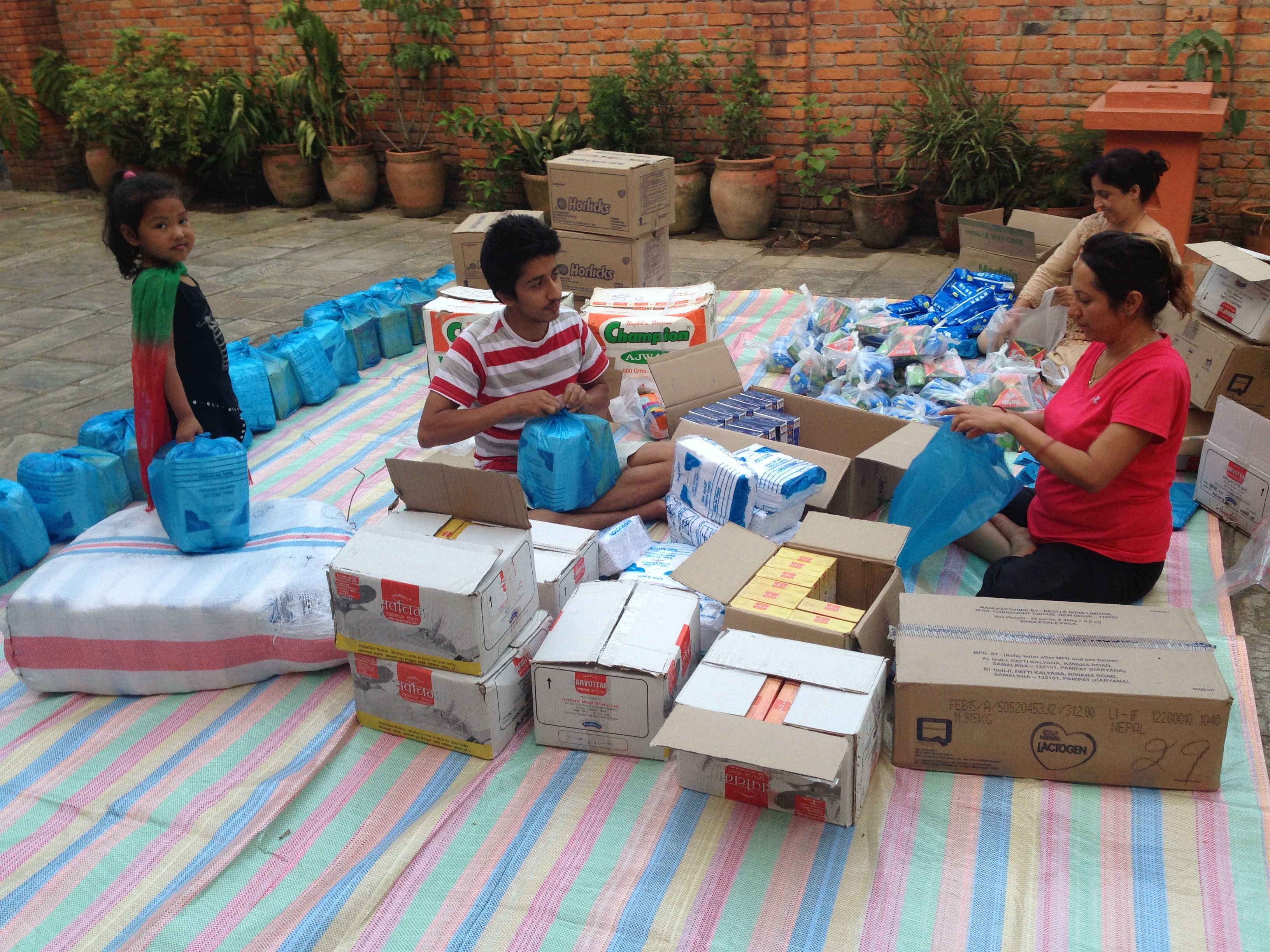 Nepal Sanctuary Treks mobilized relief efforts immediately after the devastating earthquake of April 2015.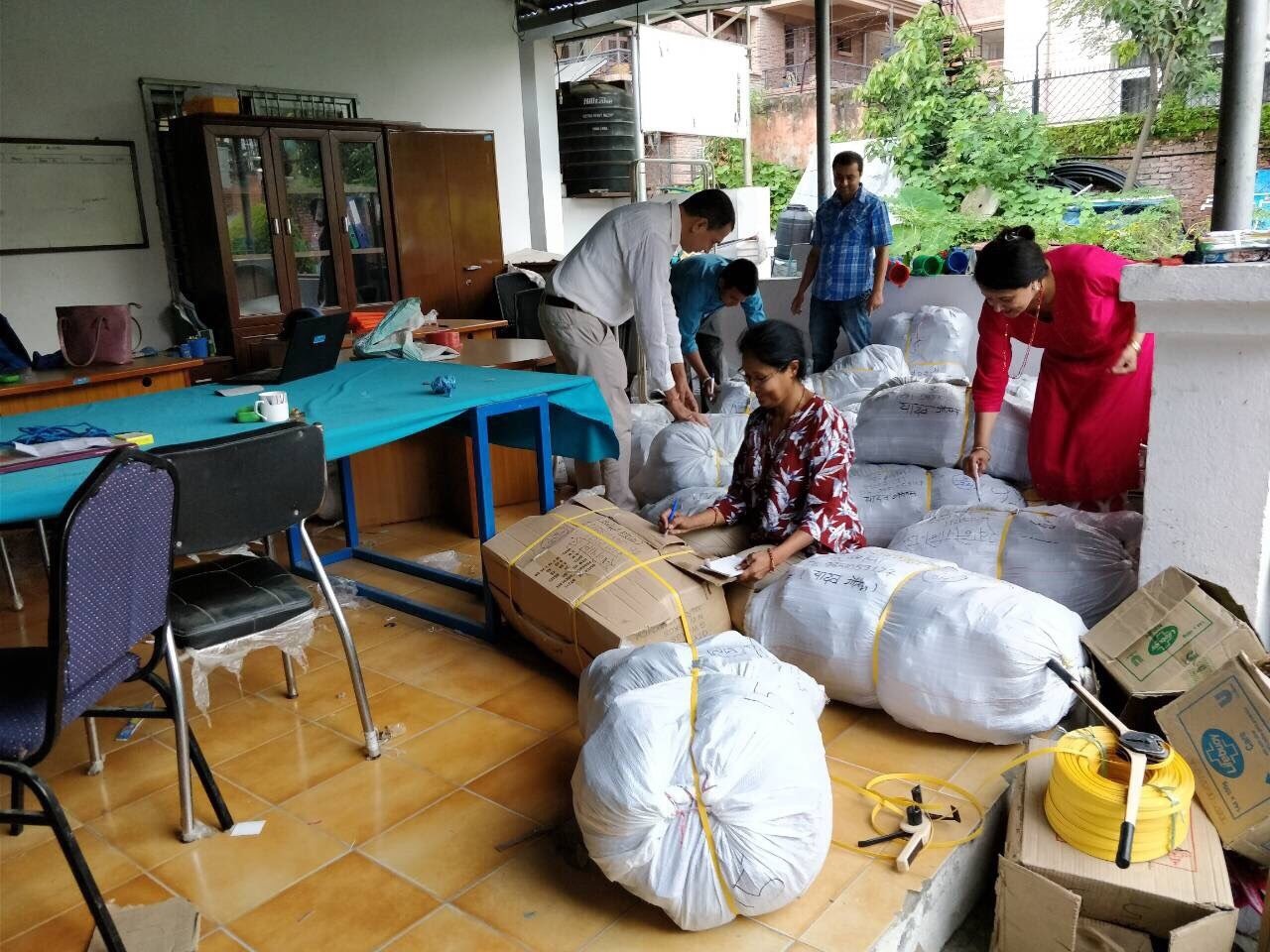 In this pathetic state, Nepal Sanctuary Treks actively engaged in supporting victim people by distributing emergency relief items of food, supplies, and blankets to the affected people of different regions of Nepal. In addition, financial support is provided to staff to rebuild their damaged houses as well.
2.    Temporary toilet construction and Relief material distribution in the Sarlahi district
In August 2017, floods and landslides caused by the monsoon precipitations displaced several people when the floodwater gushed into the human settlement in most areas of the Terai region.
The calamities create a massive effect on livelihoods, housing, infrastructure comprising water and sanitation, food stocks, and agricultural production.
With the joint effort with Noble Compassionate Volunteer (NCV), Nepal Sanctuary Treks contributed to and supported the construction of the temporary toilets in the Sarlahi district along with the distribution of hygiene kits and food supplies.
3.    Replaced Earthquake damaged roof of the school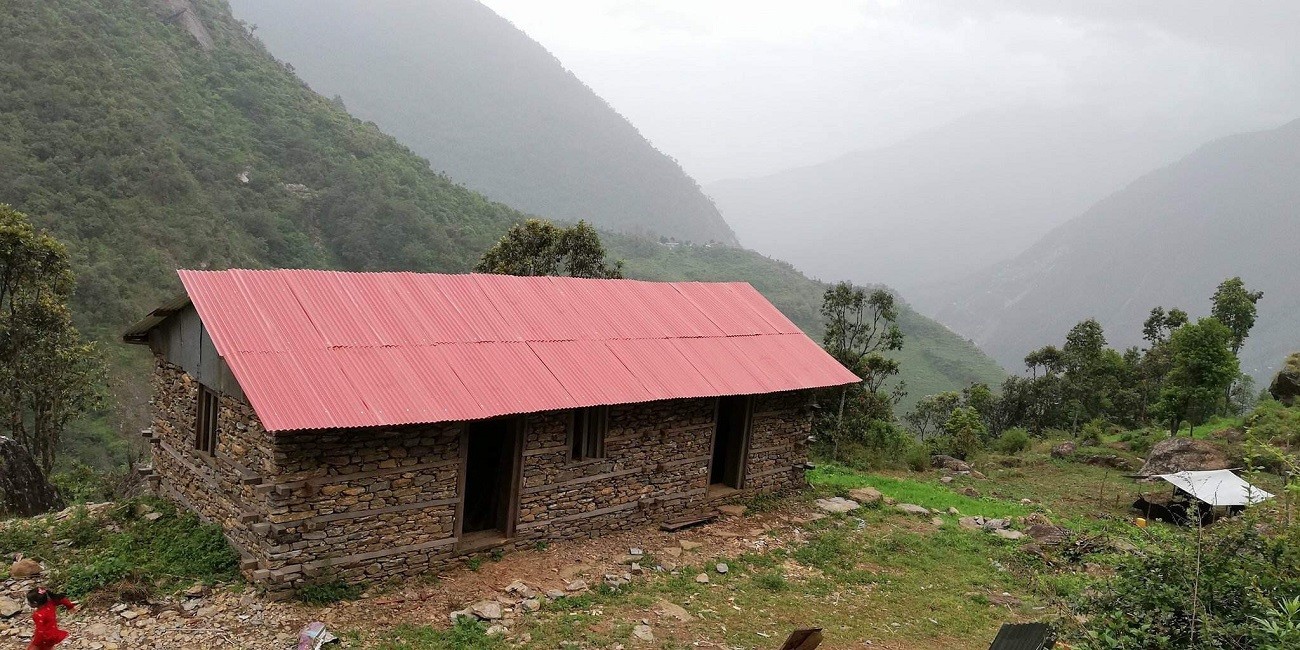 The building and renovation of numerous damaged classrooms are crucial to the country's recovery. Among several schools, Shree Gauri Shanker Primary School of Dolakha is the one that has been severely smashed by an earthquake. Due to this, the students were compelled to study under damaged and insecure roofs and classrooms.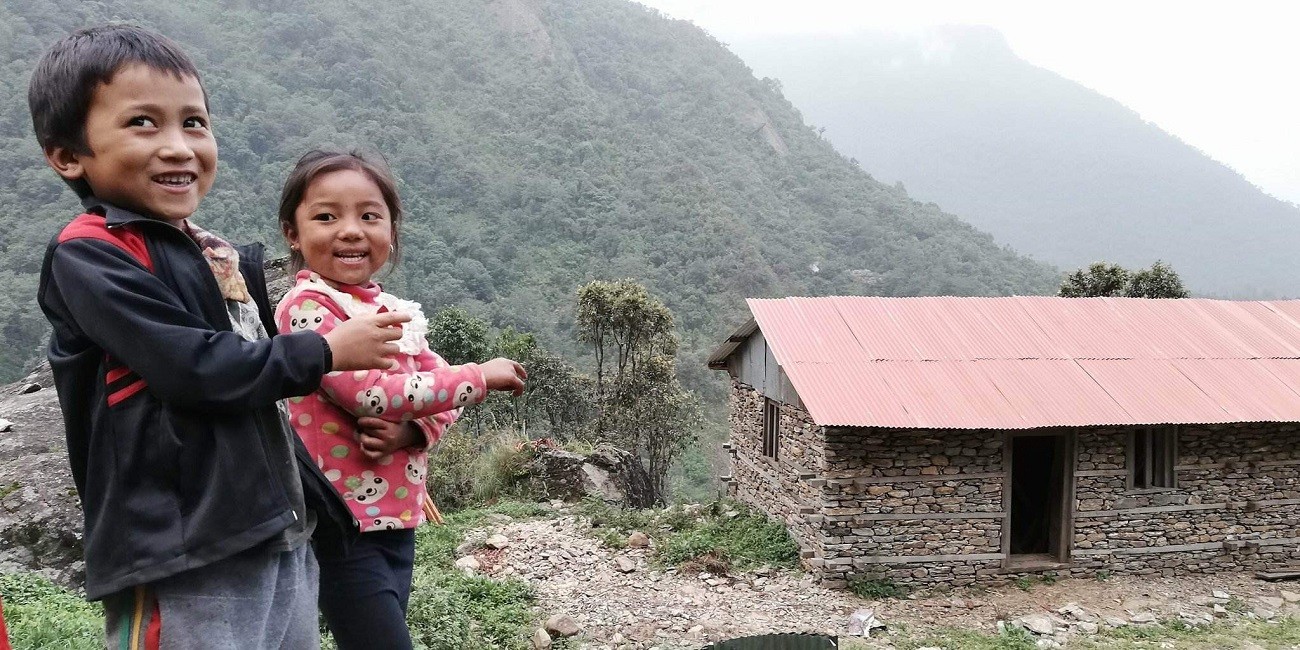 Our Earthquake reconstruction drive includes the replacement of the damaged roof of the school enabled to provide children and teachers an immediate shelter and continued their studies in a peaceful manner
4.    Temporary Toilet construction at Bara and Parsa District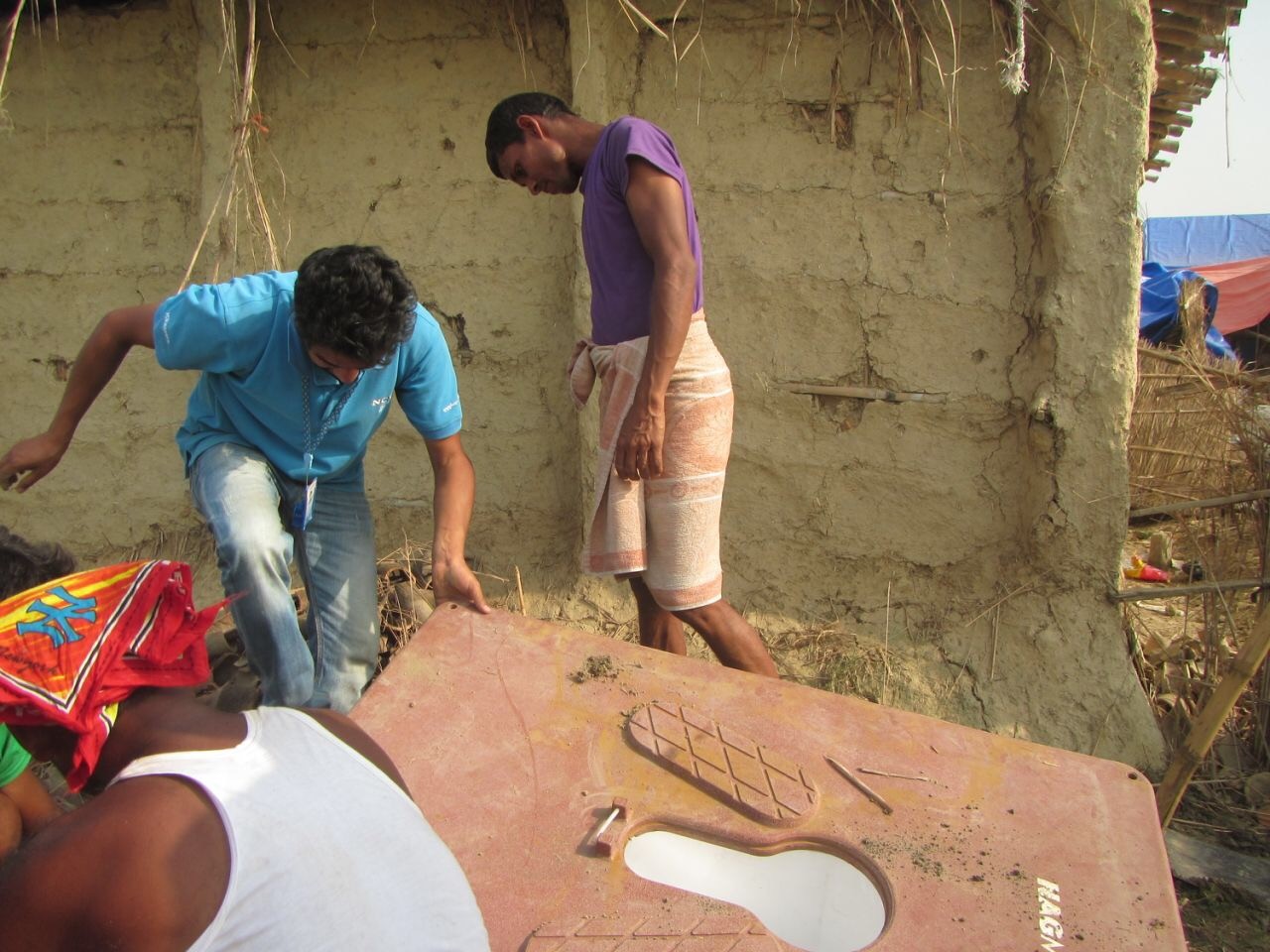 On 31 March 2019, the Bara and Parsa districts of Nepal were hit by a massive storm with a strong hurricane. The disaster collapsed several houses and destroyed several lives and injured more than 1000 people.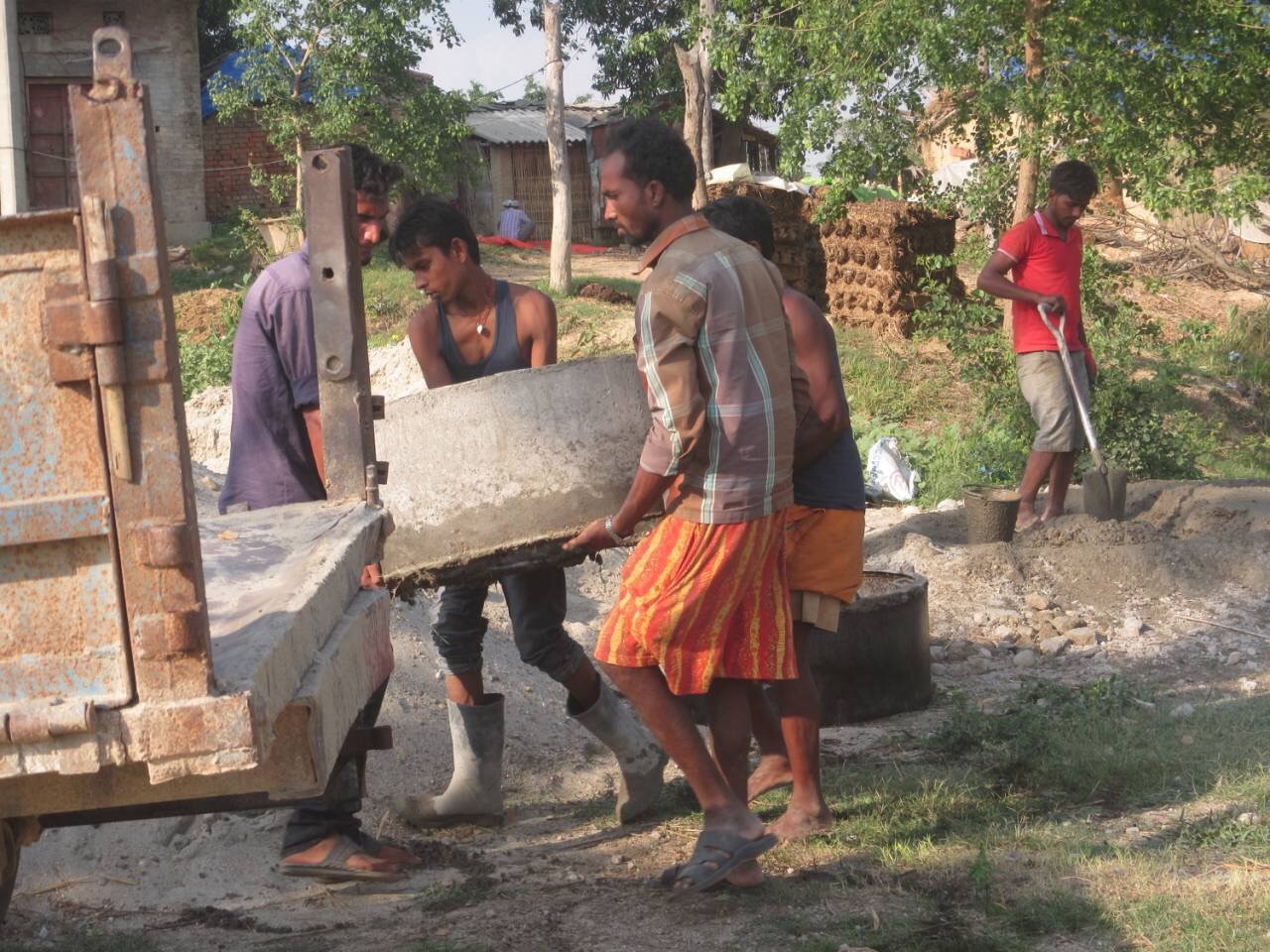 The necessary Water and Sanitation Hygiene (WASH) support is provided by the District Wash Cluster (DWC)  and 35 toilets constructed in the affected villages.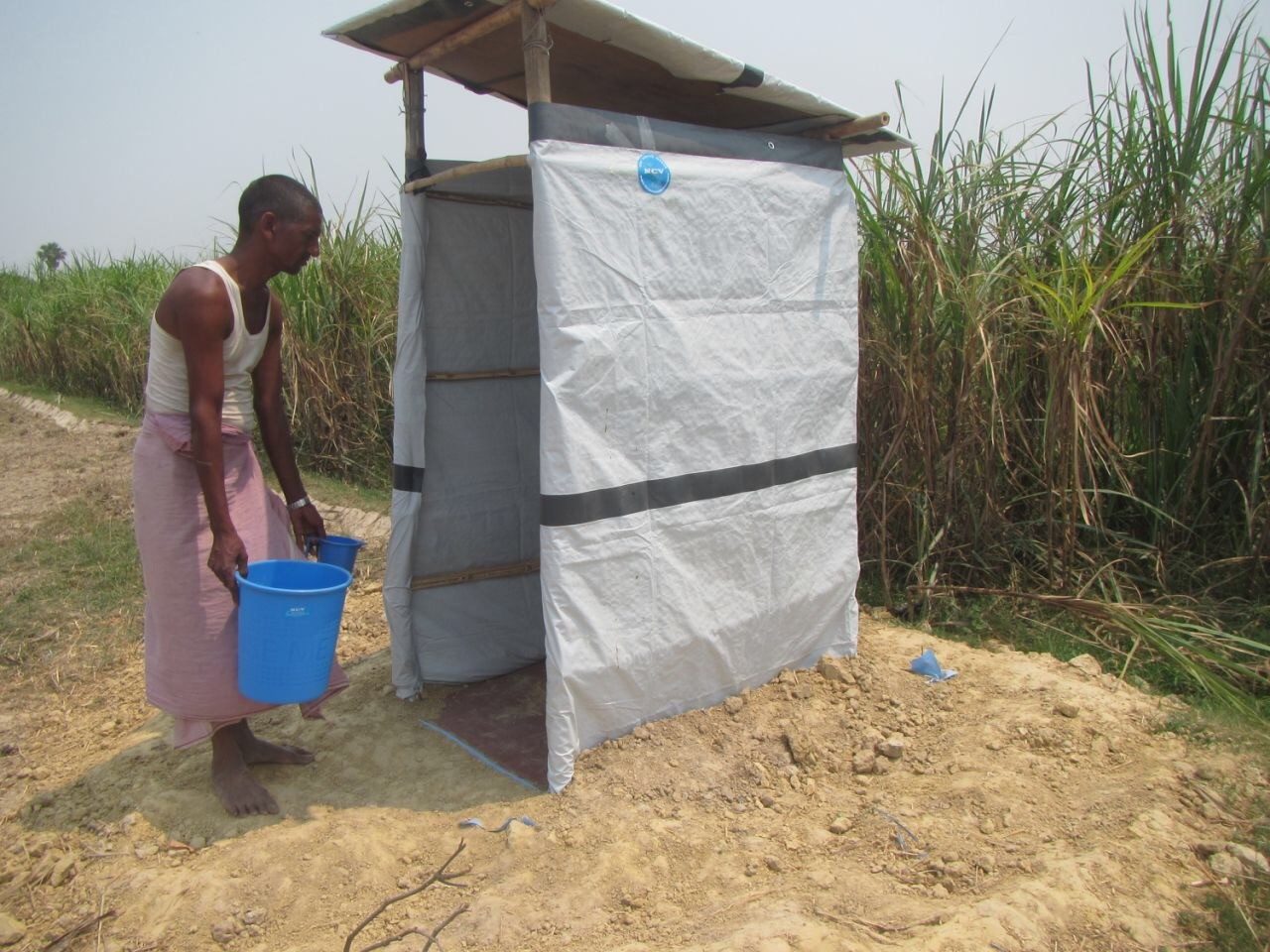 In collaboration with Nobel Compassionate Volunteers (NCV), Nepal Sanctuary Treks responded to the disaster by contributing to the temporary toilet construction project for the victims of the Bara and Parsa districts.
5.    Run Health and Sanitation Program
Nepal Sanctuary Treks actively engaged in Water and Sanitation Hygiene (WASH) associated activities to upgrade the healthy living standards of people in various parts of the country.  The program supports activities such as health promotion, safe drinking water community awareness, and training programs.
6.    Support in Education
Education is very crucial in one's life, particularly in this recent and competitive period. Nepal Sanctuary Treks believes that children from destitute families should not be deprived of getting a quality education.
Nepal Sanctuary Treks has been involved in supporting these children by providing basic requirements of food, housing, and clothing, as well as schooling and health care, and administering their emotional needs with affection and care, letting them grow up in a nurturing environment.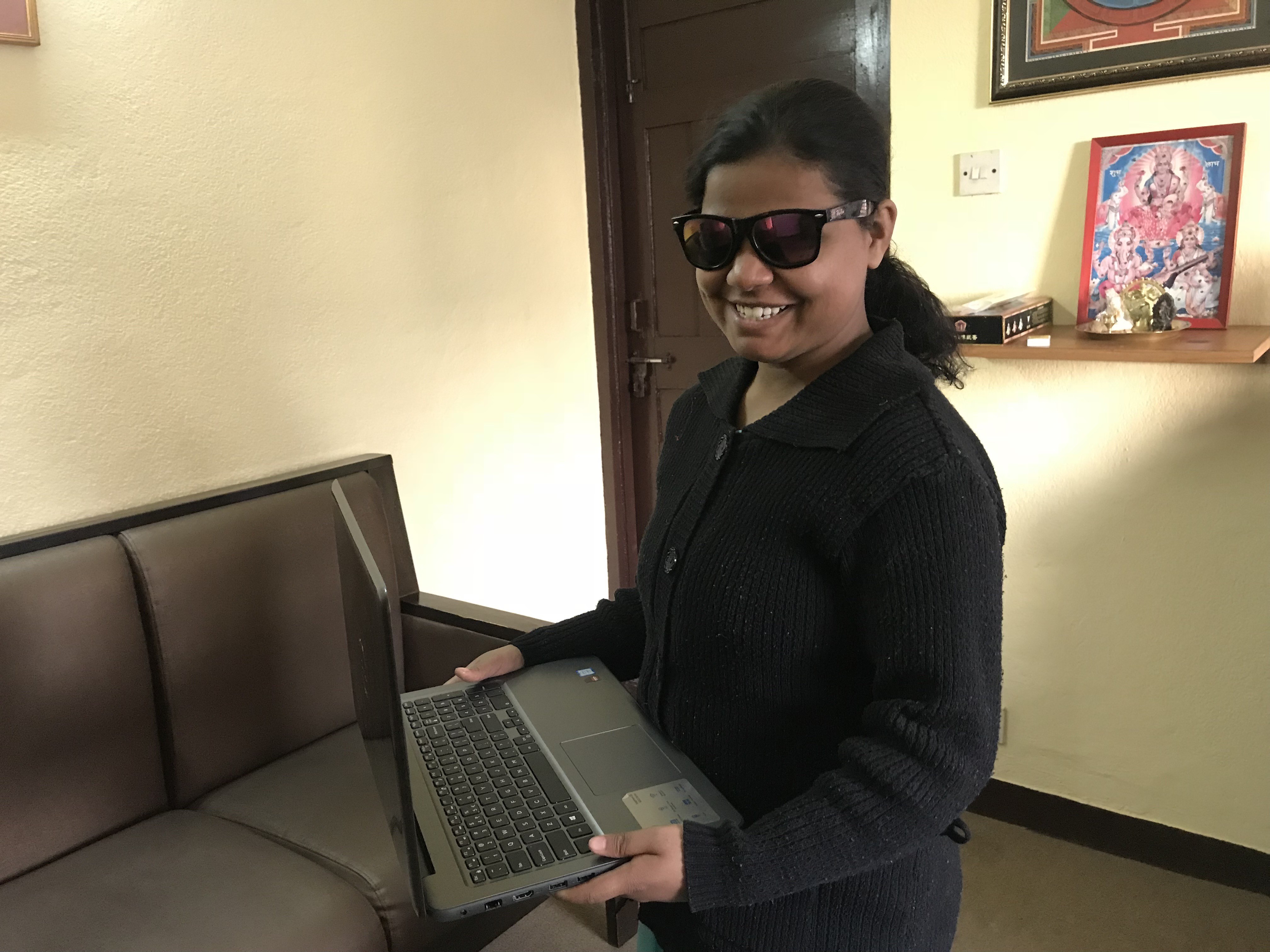 In addition, the company has been supporting education for blind children named Menuka Bishowkarma and Bishow Bishowkarma.
Ethical Responsibility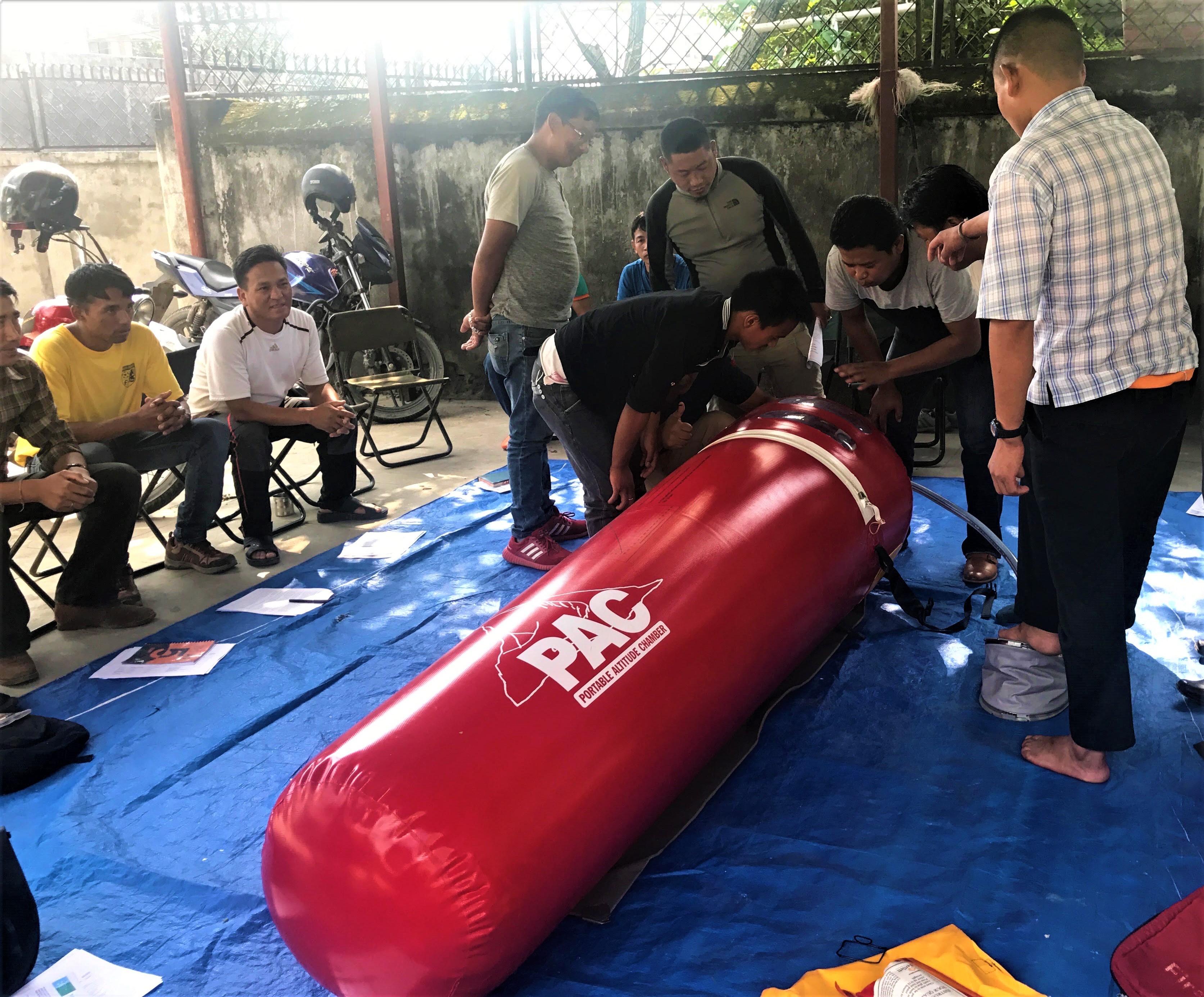 Nepal Sanctuary Treks implement a special effort to ensure the safety of its trekking crew during treks. Besides providing them with full-fledged protective equipment such as trekking shoes, warm clothing, gloves, a first aid kit, and insurance, the company also reminds the trekking crew about their safety and hygiene by providing in-house training regarding safety measures and proper equipment handling.
Additionally, we adhere to the policy of the International Porter Protection Group (IPPG). We make an effort to ensure that the porter is well cared for, lifts reasonable goods, and is well equipped with appropriate clothing and footwear.
Environmental Responsibility
The environment has been another area of CSR priority of Nepal Sanctuary Treks. We have a strong commitment to protecting our environment. And we will always be aware of our impact on our space and treat it with respect.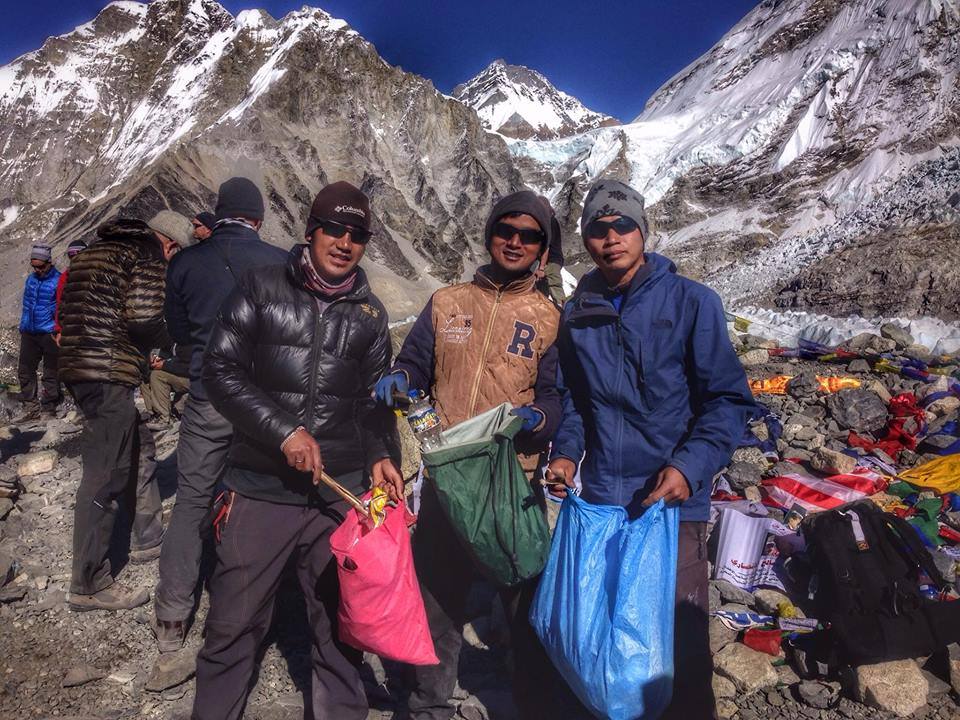 As the impact of numerous environmental issues increases, we will need to understand a sustainable society if we are to continue our corporate activities. Therefore, Nepal Sanctuary Treks has been promoting environmental management in order to reduce environmental impact, manage environmental risks, and address environmental issues across the totality of our tasks.
Under the guidance of Travelife and being a Travelife Certified Company, we have developed a Sustainability policy for the company, employees, and business partners.
We are dedicated to the practice of "Reduce—Reuse—Recycle" by adopting natural resource protection, recycling, and solid waste minimization.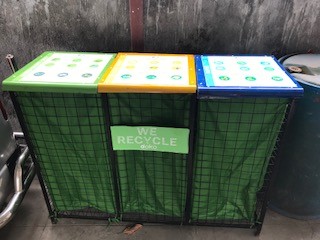 Nepal Sanctuary Treks is an active sustainable partner with Doko Recyclers, a social enterprise that manages and recycles dry waste. The segregated recyclable items collected from the company are dispatched to Smart Materials Recovery Facility, where they are sorted, processed, and then passed on to recycling factories. This has minimized the amount of trash that goes to landfills.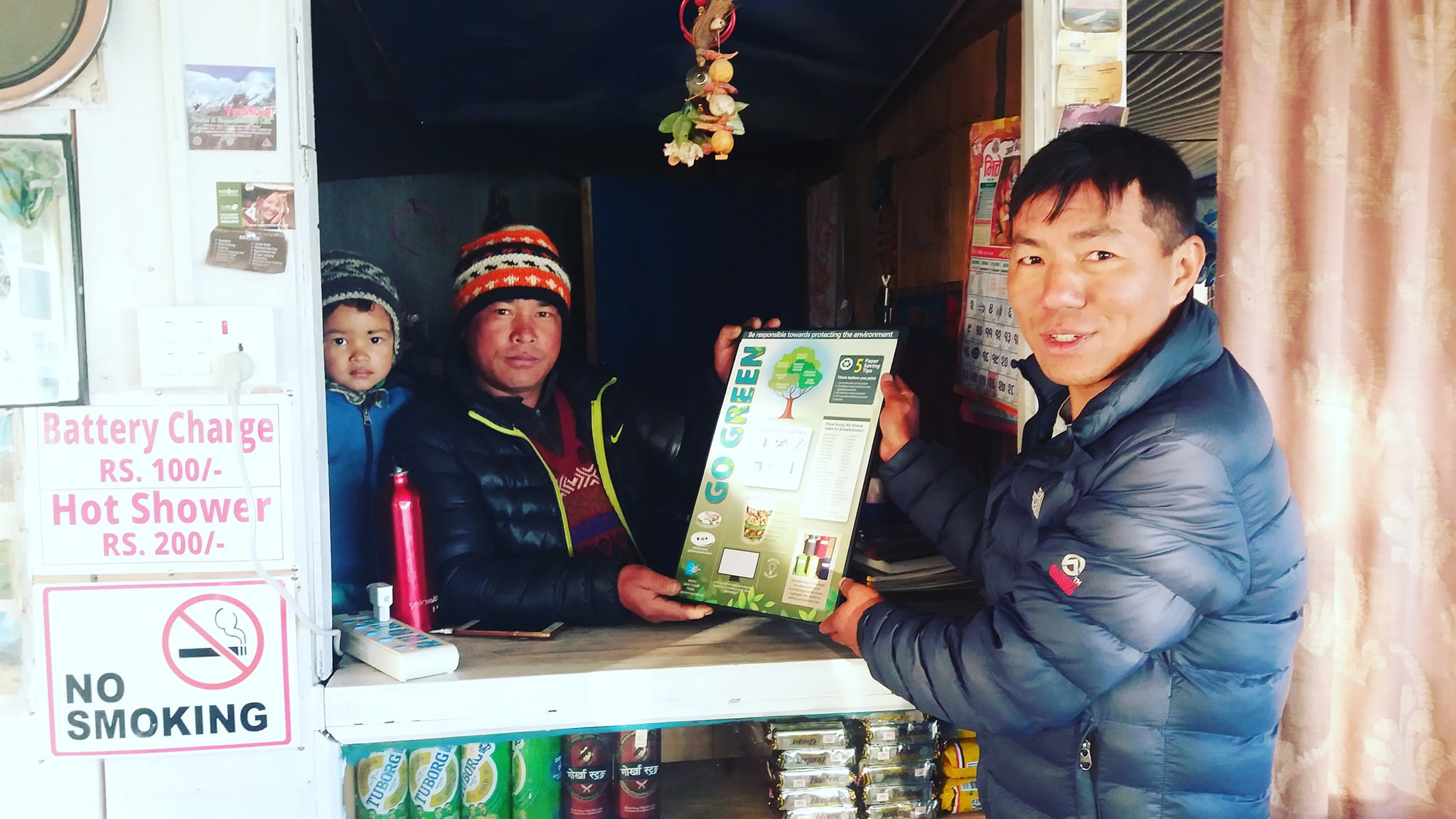 Likewise, during the trek, we encourage trekkers to bring their own refillable water bottles and also educate them on "No Plastic" and its adverse effect on the environment to every tea house lodge owner. As part of environmental communication activities, we have distributed the eco-poster in every tea house. Likewise, in-house training is conducted for every staff and trekking crew on Sustainability twice a year.
Economic Responsibility
Nepal Sanctuary Treks have taken the initiative in improving the operation while participating in sustainable practices.
We have implemented green practices within the internal operation by switching to green energy resources like solar panels, and cost-effective LED light.
We purchase sustainable products like soap and biodegradable cleaning powder. These are handmade and hand-packed by women who are mostly from poor, remote communities.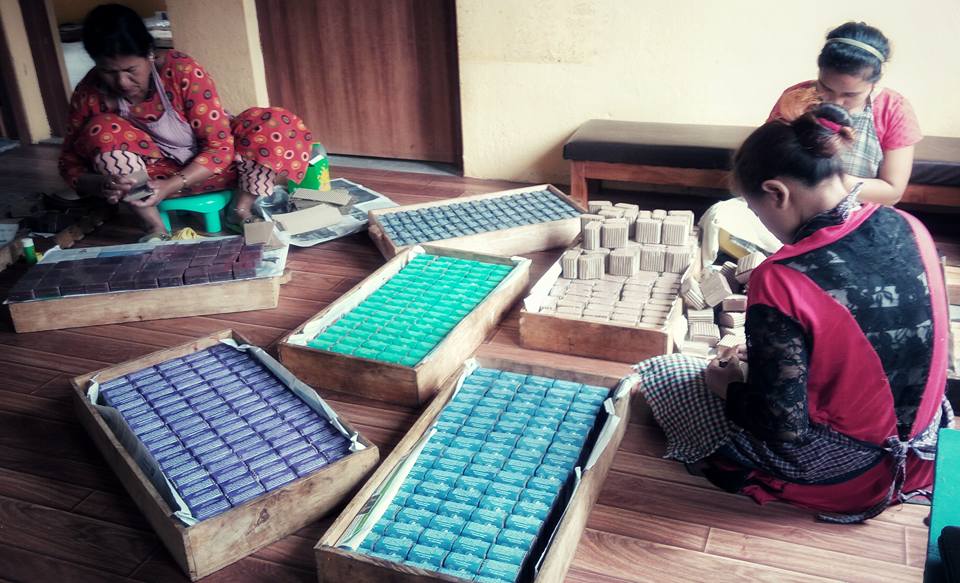 The small initiative of reusing paper, energy, and water-saving tips, purchasing recyclable paper, and using cloth bags instead of plastics leads to minimizing the operational cost as well as saving the energy and environmental resources.
Besides,  Nepal Sanctuary Treks is making an effort to alleviate poverty in a collaboration with NCV through livelihood and skill development support. People who are living under the line of poverty are being trained in capacity building and skills development program that helps them to make economically independent. Likewise, Nepal Sanctuary Treks have also been supporting empowering girls to achieve more in their social, career, economic, and family lives by providing quality education.