Ruby Valley Trek is authentic and undisturbed trekking route of Nepal. This region is not explored extensively and provides the experience of unspoiled traditional Tamang and Gurung villages, their culture and lifestyle. If you desire some new experience than tourist hub trek routes, then Ruby Valley Trek is the one to explore.
Why Ruby Valley Trek
Ruby Vally Trek is a rare and unique trek, just like the precious stone Ruby itself. Ruby Valley is one of the unexplored trekking routes in Nepal. It is also called the secret path because not many people travelers take the journey.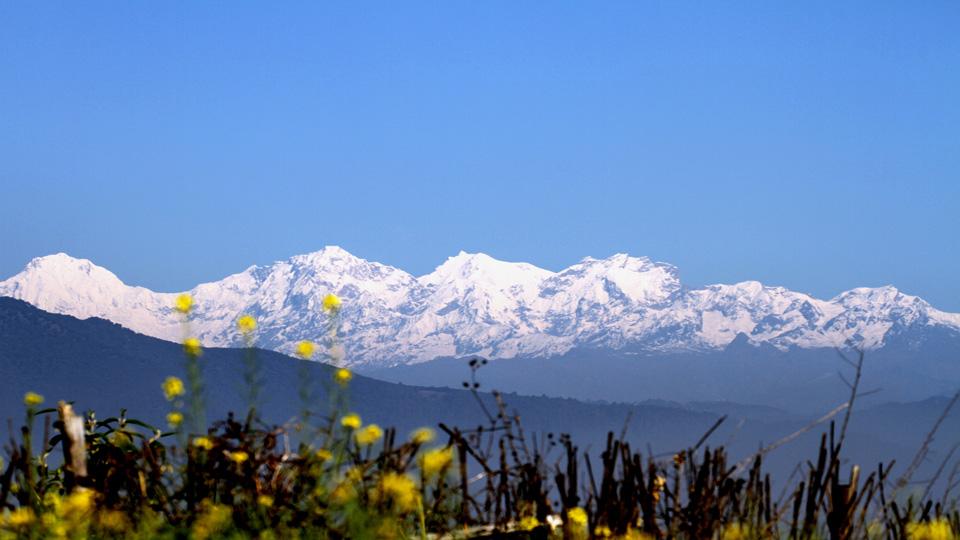 Trekking in Ruby Valley
Ruby Valley Trekking is perfect for individuals eager to experience something new or out of the ordinary. Unlike other trekking routes, trekking in Ruby Valley is different in many aspects. Some uniqueness of Ruby Valley Trek:
New, Unexplored Trekking Routes:

Unlike other trekking routes with a distinct path, destination, luxury hotels, and transportation, Ruby Valley Trek is uncharted territory. You will be going through small traditional villages, through their barns and houses to next destination and so on. There is no fixed trail which increases the natural experience of a trek in the Ruby Valley region.

Local Homestay and Home Made Food:

There are very few hotels on the trail of Ruby Valley so that you will be staying in local homes with the residents. You will also eat in local homes, have a conversation with peoples, know about their lives. Most of the stops will be in individual homes. Unlike staying in hotels, you will experience how it feels to live in a wooden and mud-built houses and eat locally produced cooked with firewood.

Visit of Authentic Tanamg and Gurung Villages:

Ruby Valley trek route passes through some of the most authentic and undisturbed ethnic villages of different ethnic groups of Nepal. The trek passes through ancient Tamang and Gurung villages. The trek passes through foothills and lowland farm terraces of the local residents. The trail is actually these farms. You will literally walk in a field of wheat or rice, depends on the season of cultivation.

Ganesh Himal Close View and other mountains view

: The Ruby Valley Trekking route falls between Manaslu Conservation Area and Langtang National Park. The trail is near the Ganesh Himal region so during the trek Ganesh Himal Range is observed from very close. In the course of the trek, other mountains like Annapurna Range, Langtang Valley, Twin Waterfall: Ganga Jamuna is seen.

Passes and Lakes:

The Ruby Valley Trek passes through several passes. The highest pass during the trek is Sing La Pass (4050m). Some of the other passes are Pangsang pass (3850m), Kalo Kunda, Seto Kunda and Mangni Pass. The trek also passes through small but magnificent lakes. Some of the lakes seen in the trek are Kalo Kunda and Seto Kunda. These are very popular lakes. Rubies are mined around these lakes, and the lakes themselves are said to possess mystical powers. 

Rare and Endangered Birds and Animals:

The Ruby Valley trek is unique because of the number of animals and birds seen from this route. The biodiversity in this area is outstanding. The area homes musk deer, Jharal goats, wild boars and, Langur monkeys. Pheasants and partridges also live in this area. Medically popular and strange, reportedly, aphrodisiac, caterpillar-fungus, Yarshagumba, is also harvested in the nearby highlands of villages found in this trekking route.
Ruby Valley Trekking route isn't explored as much as other well-known trekking routes. Ruby Valley area lack tea houses and necessary infrastructure and other forms of lodging. Therefore, homestay is a standard option for accommodation and fooding on this trek. On some occasion, camping and tenting can also be an option for added experience.
Why choose Nepal Sanctuary Trek for Ruby Valley Trek?
Ruby Trekking is a new route and remains mostly unexplored. Trekking in these regions alone will prove substantially difficult. We have local guides who hails from Ruby Valley and knows the area very well. A guide with vital knowledge on the travel location and what to look for in the trekking route be the difference between an exception trekking journey and a very poor one. For an excellent guide who knows the terrain well and can attend to your travel needs, we are the best option for this trekking route.
You can contact us for any further details regarding the trekking routes, places to visit and any other aspects of your travel needs.