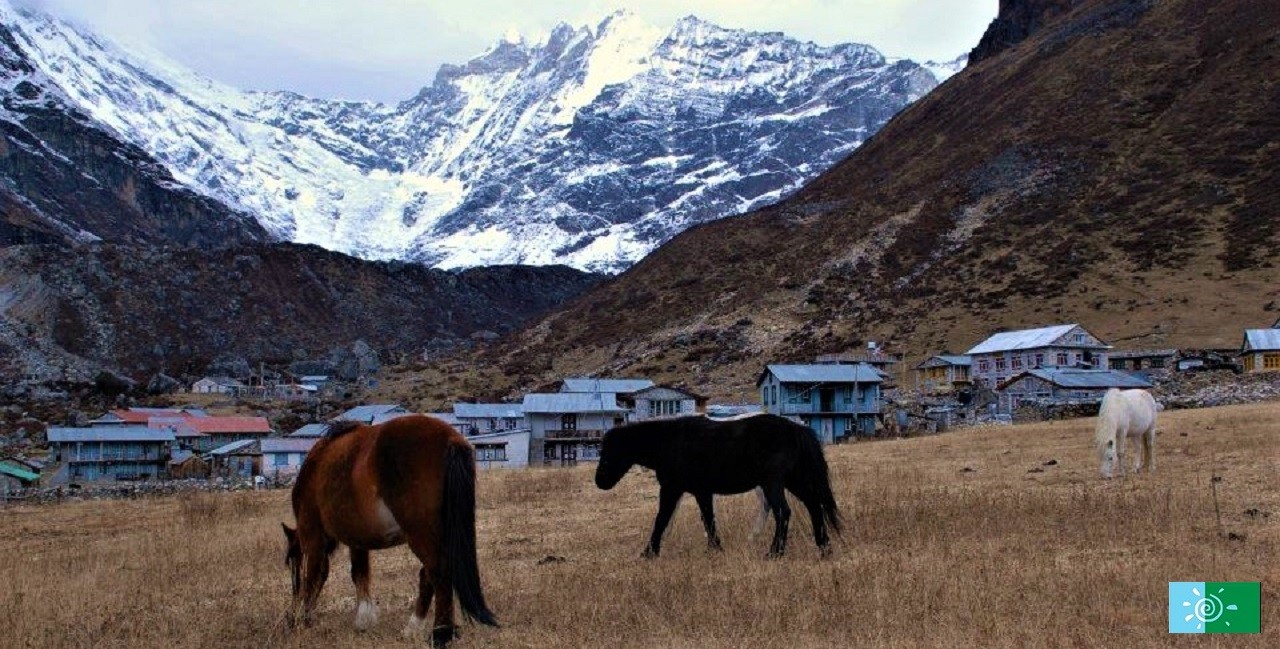 Trekking in the mainly mountainous region will lead you on a time capsule to early times with the relatively serene trails, offering to dwell on a preserved slice of lifestyle of multi-ethnic culture in the Himalayas.
Langtang Tilman Pass Trekking is one of the less crowded trekking trail in the foot of Himalayas that offers unparalleled combination of ecological, geographical, and cultural riches.
The trek composites an adventurous trek over a frosty pass with encountering the different ethnic groups. Langtang is popularly entitled as the "Valley of Glaciers." This beautiful valley covered by the frozen glaciers created from the almighty Himalayas. This distinct and natural marvel of Langtang's glaciations process makes for one of the most beautiful place for trekking. Langtang encircled by the snow blanketed peaks of Langtang Lirung, Langtang Ri, Dorje Lakpa, Langshisa Ri and Langtang Himal.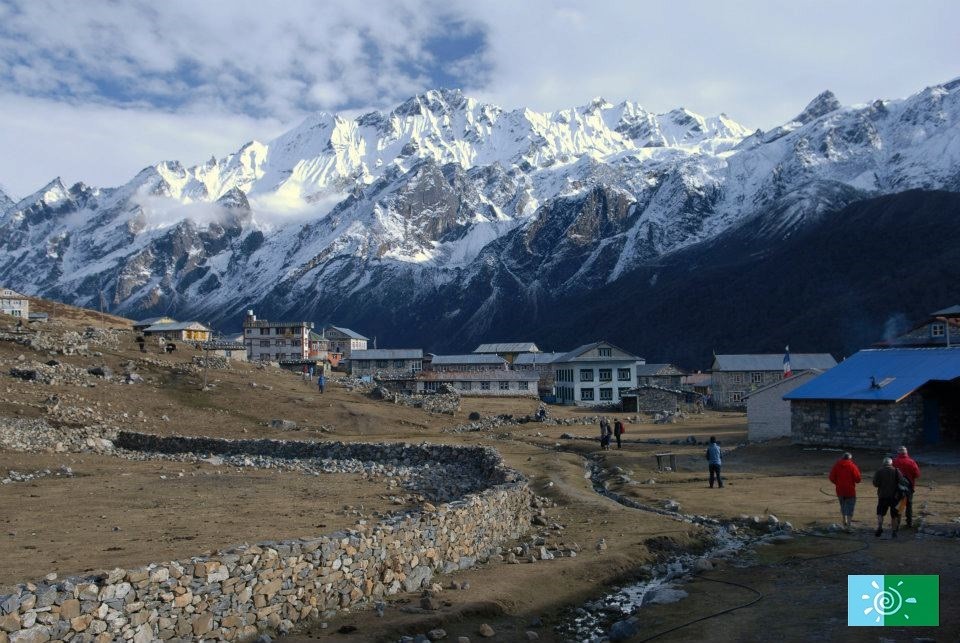 The region was once used to be trade  hub with Tibet. So even today, the lifestyle  of Langtang region is influenced by Tibetan lifestyle. As compare with any other trek,  Langtang's proximity to nearby Kathmandu valley this is as remote and wild as it gets.
Langtang is an ideal option for providing numerous options depending on how enthusiastic you are feeling. f you want to make this trek a little bit longer, you can combine it with treks to Gosainkund lake  or visit Panch Pokhari via Tilman Pass.
Langtang via Tilman Pass
Tillman's Pass (5,320mtr) was named after a pioneer British adventurer and explorer H. W. Tilman (1898 – 1977) who explored the Himalaya in the mid-20th century.
It is a part of Great Himalaya Trail and considered as one of the challenging trek. Tilman Pass, trekking trail is recently promoted; off-the beaten, not frequent trekking route in Nepal.
Tilman pass trekking connects with two different Himalaya regions including the Langtang and Panch pokhari (Five holy lake), the 9th highest wetland in the world. Nestled in Upper Langtang region, it is one of high elevation trek including its border to Tibetan plateau.
This tranquil mountain passes overlook down into Tibet and a rug scape of pasture flowers provide grazing fields for Yaks.
 Nature and Cultural Aspects of Tilman Pass
Trekking Tilman pass trekking incorporates the wilderness trekking experience along with cultural exploration. The serene mountain pass is a vantage where trekker will enjoy and witness impressive Himalayan scenery of Langtang and Lirung, Langtang Himal, Naya Khanga, Yala Peak, Ganesh Himal, Langshisa, Gaurishanker, Dorjelakpa.
The region also offers the best view of Langsisha glacier, serene five holy lakes and the remote Jugal Himal. It connects the Himalayas from Kanchenjunga in the East to Dhaulagiri in the West.
This wilderness trekking involves trekking through snow and crossing the high passes. Tilman Pass, trek is one of highly commended, secluded and wilderness trekking in Nepal that provides  exhilarating experience to trekkers.
Similarly, this region is habitat to abundant highland wildlife comprising blue sheep and the red panda. The rocky and uneven trekking route of Tilman Pass cuts high into the cliff sides and passes picturesque villages that have changed little over the centuries.
Along the trail, you can see the yaks move down meadow on their way home. Along the trail, the trekkers get to visit Kyanjin Gompa, the ancient Buddhist monastery of this region. Besides, the trekkers get an opportunity to visit a cheese factory. The cheese made from this factory is  famous all over the nation.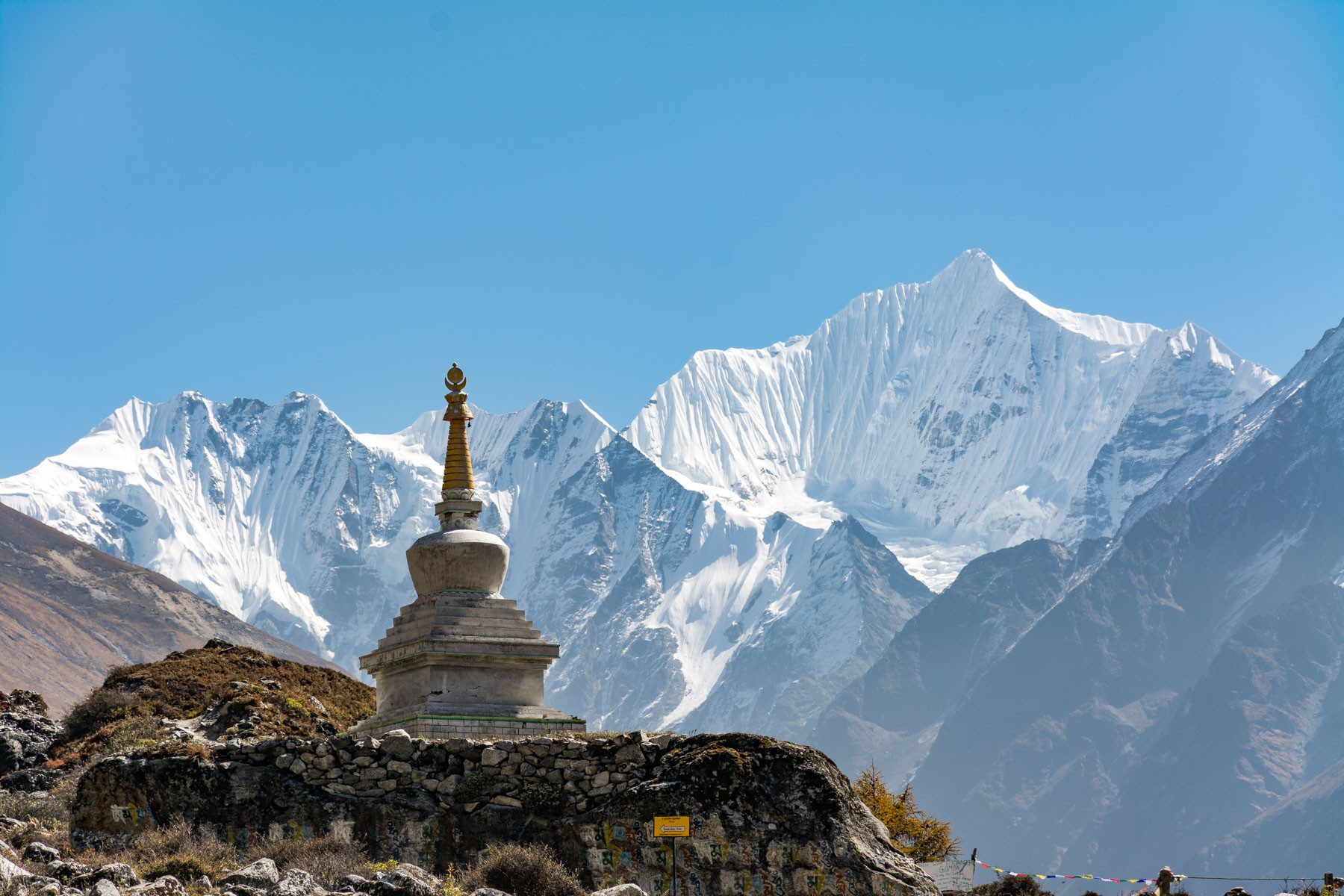 During spring season, the entire trail  covered with diverse alpine wildflowers and the woodlands are multi-colored with vibrant orchids, magnolia, and several other floral species.
You are likely to see clan of playful grey langur monkeys and the dazzling pheasant, the national bird of Nepal along the route. And, cultural entrails of Tibetan Buddhism, prayer flags and Buddhist Monasteries along with trekking through lush vegetation to high alpine pastures are the another highlights of this trek.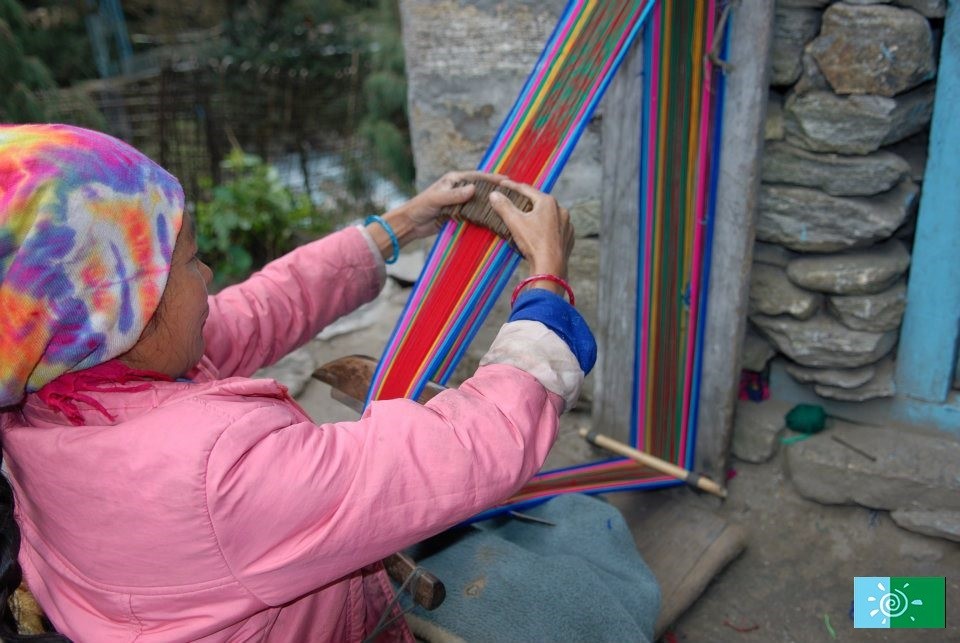 On trekking through the valley, the trekkers come across with diverse ethnic groups i.e. Bramin, Chhetri, Tamang and Tibetan Sherpa. Their warm hospitality and the architectural magnificence of monasteries will entice the trekkers.
Needless to elaborate more, the trekking Langtang via Tilman pass is completely charming and mesmerizing where one can experience untamed nature and cultural features of the region.
Want to know about detailed itinerary on Langtang trek via Tilman pass?
Camping Style
Tilman pass trekking are done away from crowded trails that offer a wilderness experience in both natural and cultural aspect. So this trekking is carrying out on camp trekking style.
Nepal Sanctuary Treks equipped with all food and camping equipment for a private or group trekker. During camping trek, the trekkers  accompanied by experienced trekking leader, cook, porters, trekking crew and Sherpas.
Every day our staff will set the camp along the trails, and our expert cooks prepare the varieties of scrumptious meal.
Best Season for Tilman Pass Trek
The ideal time to trek Tilman Pass is spring (April-May) and autumn (late September – November); as the weather will be warm and sunny giving you the commanding view.
Getting There and Away
Tilman Pass Trek begins from Syabrubesi, which is main doorway of all the Langtang region treks. The journey starts with 7-8 hour's scenic drive from Kathmandu to Syabrubesi. The trek then led through the classic natural conservation places of Langtang regions, lush forest, quaint villages, Kyanjin gompa, Langsisha Khara, moraine Tilman pass base camp, Tinpokhari and finally reach at Panch pokhari.
The trails wind through the many interesting sightseeing places including natural and cultural sites.
Langtang Tilman pass trekking begins from Nepal well-known Langtang region trekking route and end at Melamchi Pul Bazaar.
Physical Fitness & Experience
 Langtang Tilman Pass Trek is ideal for trekkers who have ability to walk for 7-8 hours a day remote mountain landscapes. It takes about 15 days to complete this trip.
The route involves uphill and downhill tracks on high elevation. The nature of the mountainous landscape is challenging and a traversing of the Tilman Pass (5,308m) is hard going need the use of crampons, ice axes and rope.
The trekkers must possess good level of fitness with sound health. It would be asset if trekkers have prior trekking experience. In addition,  before embarking this trip, we advise you to check your medical condition.
 Our itinerary incorporate rest days, to acclimatize to the elevation. Along the trails, you can trek at own pace, with plenty of stops for resting.
The effort will be rewarded with the spectacular vistas from the pass, and you can witness right into Tibet  even though traversing of the pass is technical to a certain extent. Nepal Sanctuary Treks furnishes experienced and expert trekking guide who will support and guide you to make your Tilman Pass trip safe and successful.
Equipment
Depending on elevation and the time of year,  the trekkers will experience sunny days and cold nights. Make sure you have enough gear to be warm and comfortable and prepare beforehand.
Footwear
·         Hiking boots: Good ankle support.

·         Hiking shoe or sneaker

·         Sandals: Slip on sandals or flip-flops

·         Woolen socks, Light socks
Outwear
·         Down jacket, Fleece jacket
Clothing
·         Hats

·         Insulated Gloves

·         Hiking pants, cargo pants

·         Gaiters (for winter departures)

·         Thermal Underwear / layers

·         Light to mid-weight synthetic top

·         Mid-Weight synthetic bottoms

·         Extra synthetic top lightweight

·         Bandana or scarf.

·         Waterproof rain over pants

·         Rain jacket / Poncho

·         Waterproof backpack rain cover
Gears
·         Day backpack: 25-35 L backpack (depending on one's preferences).

·         Duffle bag

·         Small lock: Bring a small lock for your duffle bag.

·         Sack to organize and store your dirty laundry.

·         Trekking Poles

·         Sleeping bags: -10° C /14° F for a teahouse

·         Trekking Towels
Personal first aid kit
Any personal medications.
Malaria prophylactic tablets.
Blister treatment (Compeed patches are the best).
Rehydration powder
Analgesics (paracetamol, ibuprofen and aspirin).
Plasters and zinc oxide tape.
Throat lozenges.
Diamox (helps with acclimatization).
Personal Equipment
Two water bottles (Nalgene wide mouth bottles are the best).
Water purification tablets (Pristine, Biox Aqua or Aqua Mira).
Favorite snack food.
Books, iPod and cards etc.
Trekking poles (optional).
Camera with spare batteries and memory cards.
Insurance certificate.
Earplugs (optional).
Hand sanitizer (optional).
Personal wipes, Biodegradable soap
Passport size photograph if you plan on obtaining your visa on arrival
Passport and airline tickets
Supply of personal toiletries, including insect repellent, sun screen, tissue paper, chap stick, and travel sized containers
Pocket knife (optional, useful for peeling fruit. Do not pack in carry-on bags.)
Short Wave Radio (optional)
Favorite Herbal Tea or decaf coffee (optional)
Eagle Creak or large Zip Lock bags for packing loose items (optional)
Any prescription medications you require (in their original containers),