If you're seeking an authentic experience, then tea house lodge trek is for you. Here's your ultimate opportunity to experience the local, for real. In a teahouse, you live at a locally owned lodges where there is the chance to learn more about local culture and traditions. Are you pondering to embark teahouse lodge trekking with family, solo or school groups?  Then, tea house lodge trekking is the best way to have a more authentic and local experience; to see the local way of life and to encounter some friendly people. You will be staying at basic but clean, safe and comfortable lodges that have sprung up along all the popular trekking routes in the Everest, Langtang, and Annapurna regions. In recent days, the teahouse trek has become even more popular in less trodden trails like Manaslu and Kanchenjunga region.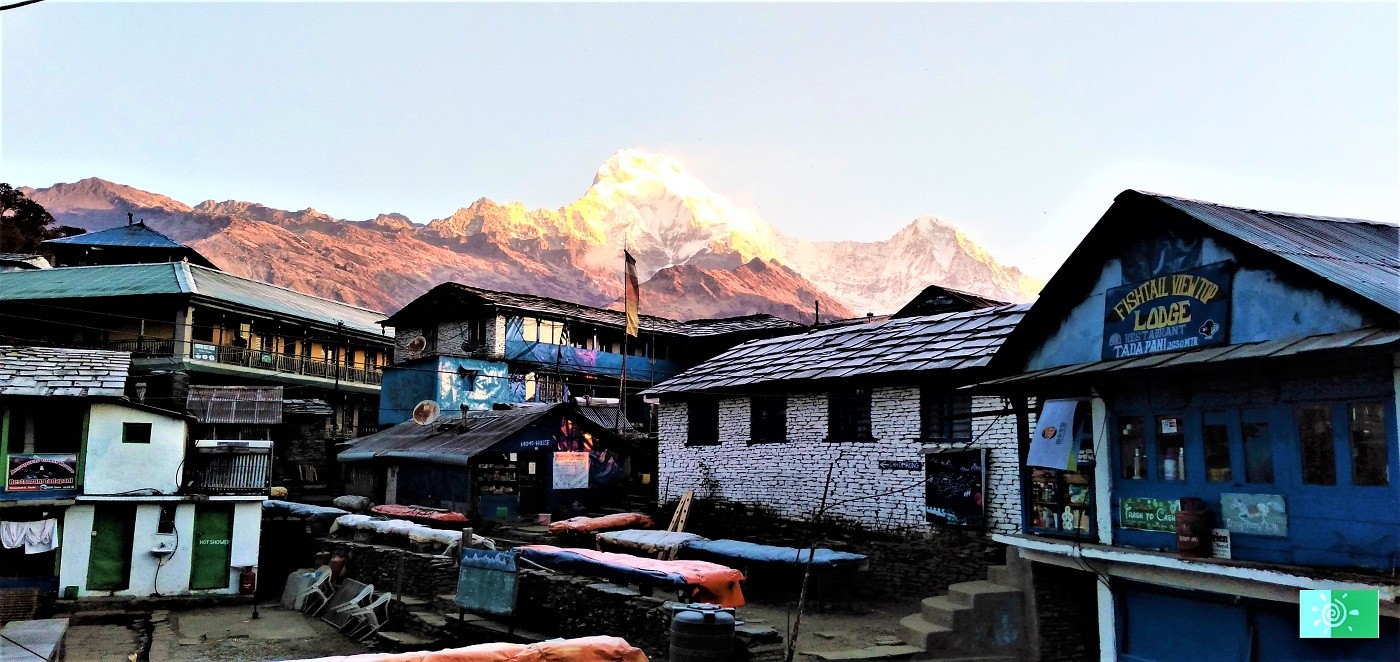 "Tea house trekking is not just for adjustment to somewhere; it is all about appreciating people's lifestyle and getting their generous hospitality that makes your trip lifetime memorable."  Trekking in Nepal is certainly the way to go and is a great experience.
For centuries, Nepalese and Tibetan traders traveled over the high mountain passes, bringing salt, brocades, and gold from the high Tibetan plateau to the verdant valley of Kathmandu returning with bronze, brass, rice and exotic offering of the subcontinent. Modern politics and the passage of time have little affected this trade and one may still meet these merchants with their beribboned mule teams along these time-worn trails and share experiences over a cup of tea or glass of "Chhang" in the little inns that yet cater to the needs of bed and board.
The visitor may now avail of these same trails to explore the vast Nepalese countryside as yet unreached by tarmacked roads and stop-off for simple fare and bed in one or other of these little village hotels, run today as they have since time began by the erstwhile Thalkali people.
In Nepali, the word for teahouse is known as Bhatti that caters freshly cooked meals and accommodation for the night. Originally, teahouses were little shops where trekkers could take a break for a rest and a cup of tea. Gradually, as more and more visitors start to discover the mountains in Nepal, these teahouses have established into complete lodges offering meals and accommodation to trekkers. And it's not a place where you will only be served tea. Nevertheless, it's where you will get home prepared meals and where you can also spend the night.
Many teahouse owners have added the word lodge after teahouse to ensure that travelers know that they also offer rooms with meals. There has been an increasing trend of making houses as a teahouse lodge situated on trekking trails. Generally, the teahouses are owned and run by the local family. Thus, you will be staying in rooms adjacent to their home with an extensive assortment of local meals and warm rooms. The teahouse incorporate the warm sensation of a home with guesthouse facilities
The standard of tea house lodge and comfort they offer depends on the trek and the location that you decide on. The teahouses offer basic facilities in more secluded and less trodden areas like Kanchenjunga and Manaslu region. So these regions provide just rustic or very basic tea houses.
Mostly, Everest Base Camp and Annapurna Circuit have several teahouses, of numerous qualities. Certain popular trails, like the Everest Base Camp trail and Annapurna Base Camp, will provide some comfort hotels along the trails however most often there will be fairly simple.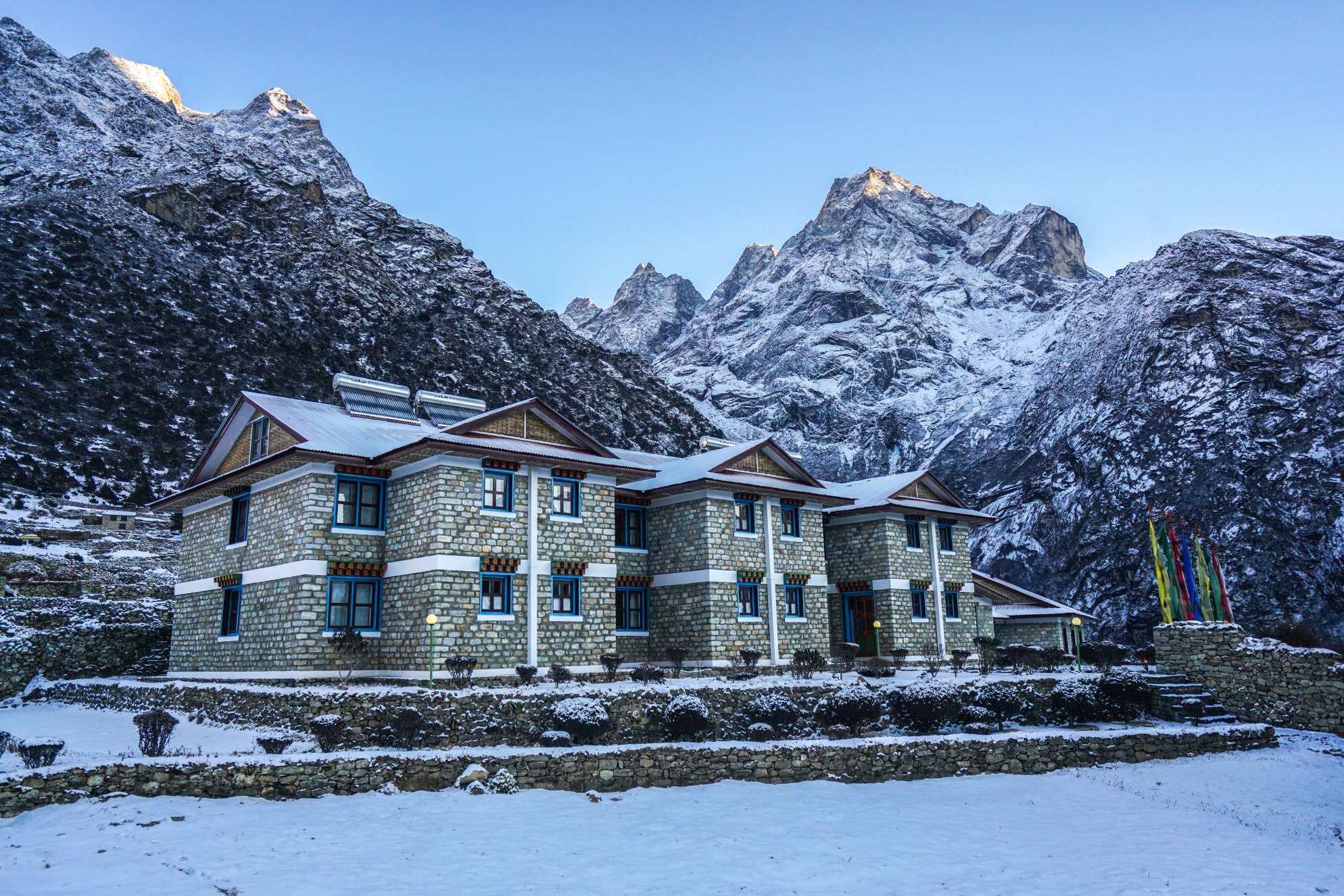 In lower altitudes, tea houses offer more amenities with private rooms and attached western style bathrooms. The more you hike up, the simpler the accommodations get and the facilities become scarcer.
Mostly, teahouses are simple stone or wood buildings that lodge communal kitchen, with a common dining hall, a bathroom area and a number of basic bedrooms with twin beds and a table. Most teahouses are built particularly to host trekkers, however, some in the more secluded region are family's home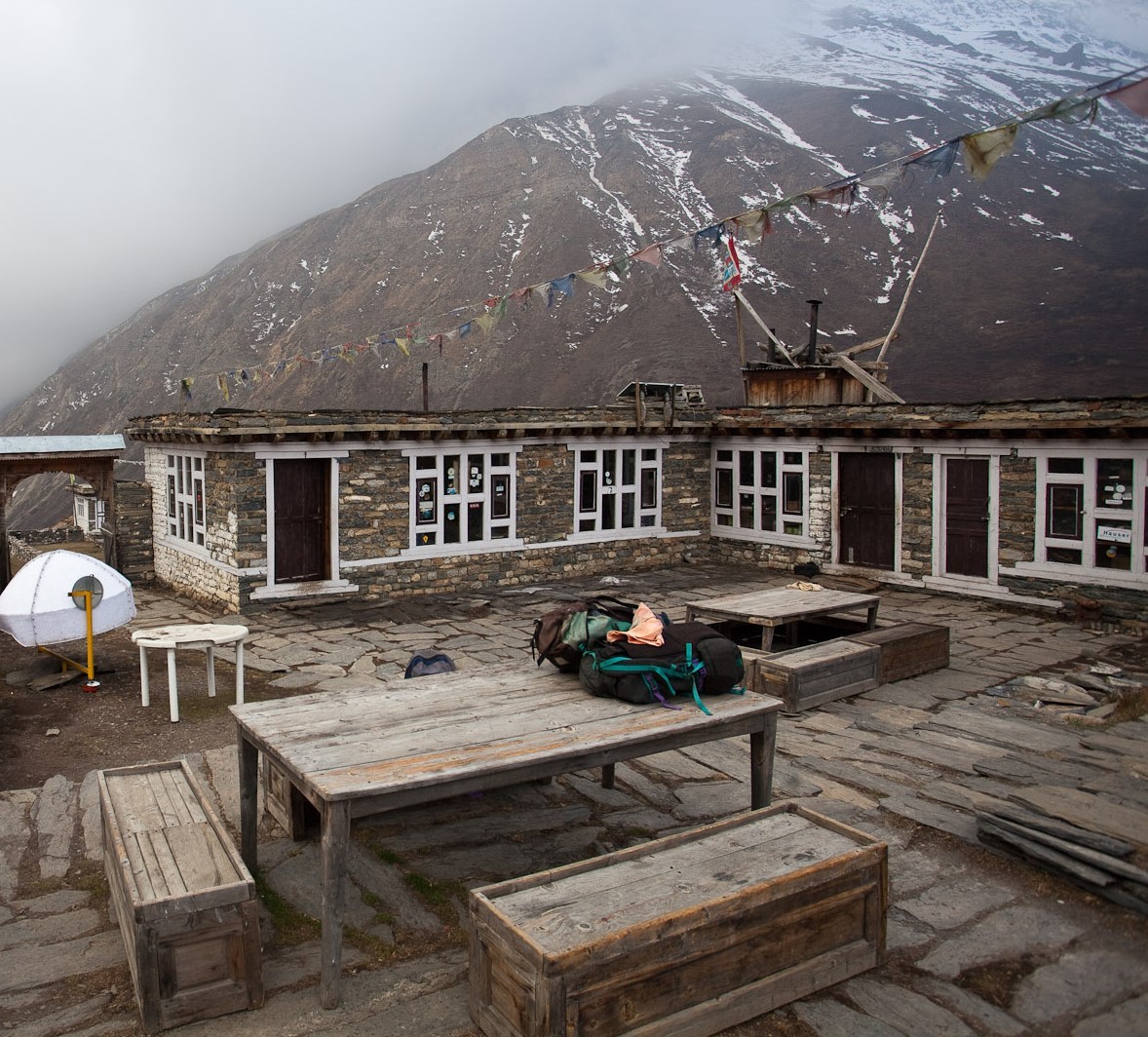 Here are top five reasons to choose teahouse lodge trekking
Meet the people around the globe
Every tea house consists of a huge open communal seating area with a yak dung burner in the center. Each night, you will find the trekkers gathered around the communal fire with other trekkers enjoying delicious meals, drinking tea and talking about the incredible moments the trekkers were experiencing.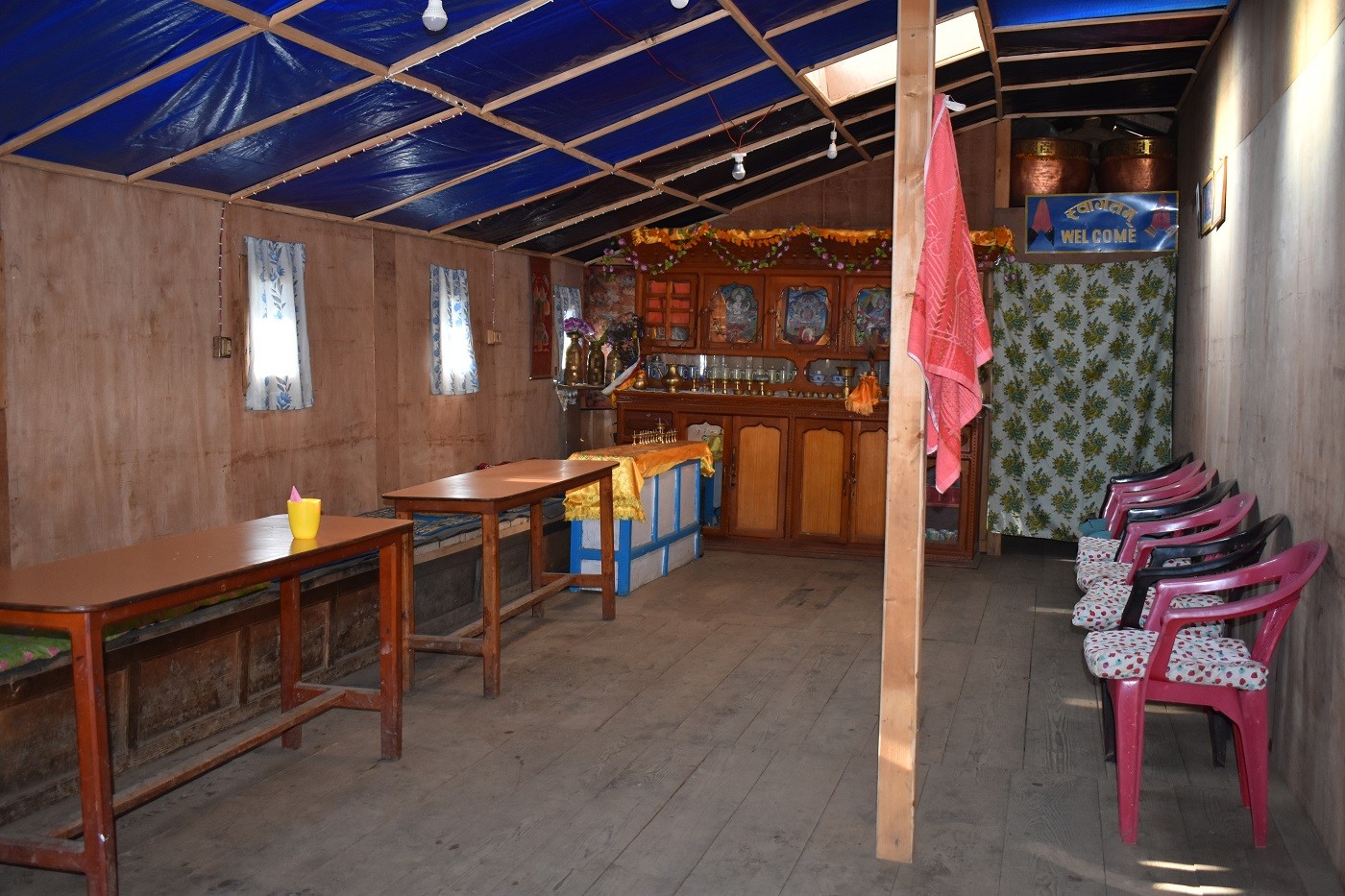 It's a perfect area to encounter other trekkers, exchange stories, warm up, and sip tea while you watch gorgeous sunsets in the mountains. Its great chance to socialize and get to know each other. For this, you just need to be inquisitive, and the stories will come to you
Real Glimpse into Culture
Indeed, the trails present you the fine mountain views and splendid nature. However, the people are the ones that will actually immerse you in the local culture. Therefore, trekking in the mountains and staying at teahouse lodges is a great opportunity to learn about locals way of life and traditions.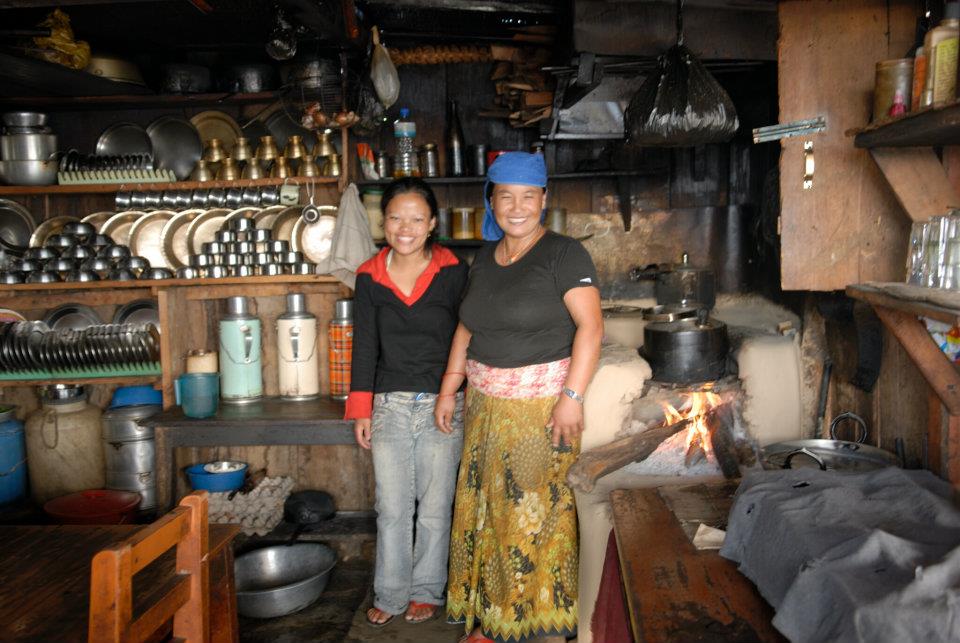 Most of the teahouses are owned, managed by local families. Further, staying in family-owned tea houses provide rare cultural insights and can witness what life is like in the mountain communities. Interacting with local people also help in cultural exchange and language.
Support local business and community
Staying at local teahouses and having meals at local restaurants along the trail will support the locals, by sustaining their business with your contributions. Locally run teahouse lodge and restaurants have a huge immediate impact on local people and the economy. Firstly, purchasing a local souvenir and staying and eating at a locally owned teahouse, help to keep the money circulate within the local economy.  It benefits the local economy, including supporting local farmers and other suppliers. Secondly, buying local products and using local services helps to generate employment for people within the community i.e local supplier and farmers.  Thus this helps to support and sustain local business and trade.
Family-owned accommodations with freshly cooked meals
After an extended day of trekking on mountain trails, when you feel exhausted and starving, the feeling of entering a warm room occupied with trekkers is all that you need. It is an ideal place to rest, sleep, get refreshments, and prepare for the next day's trek.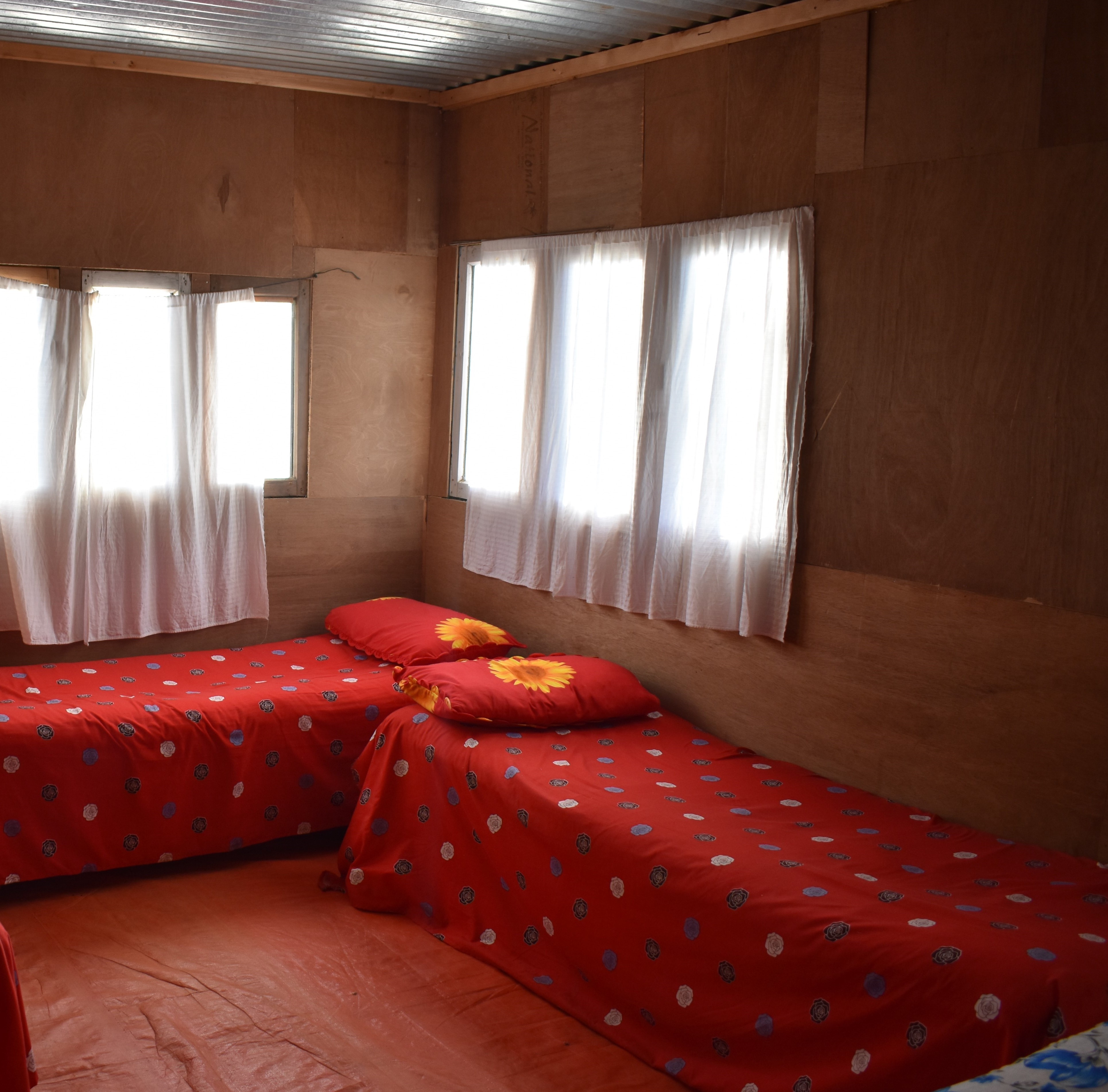 Tea house treks in Nepal are usually simple, yet comfortable, cozy, and clean. The rooms usually spacious that comprises single sized beds with sheets, pillows and blankets, a bedside table and ceiling light.
Meals are often prepared over a fire in the kitchen by the lodge owner. While much of the food is delectable, abundant, hygienic and fresh. They offer seasonal vegetable grown in the local villages. Therefore, meals are generally healthy and organic.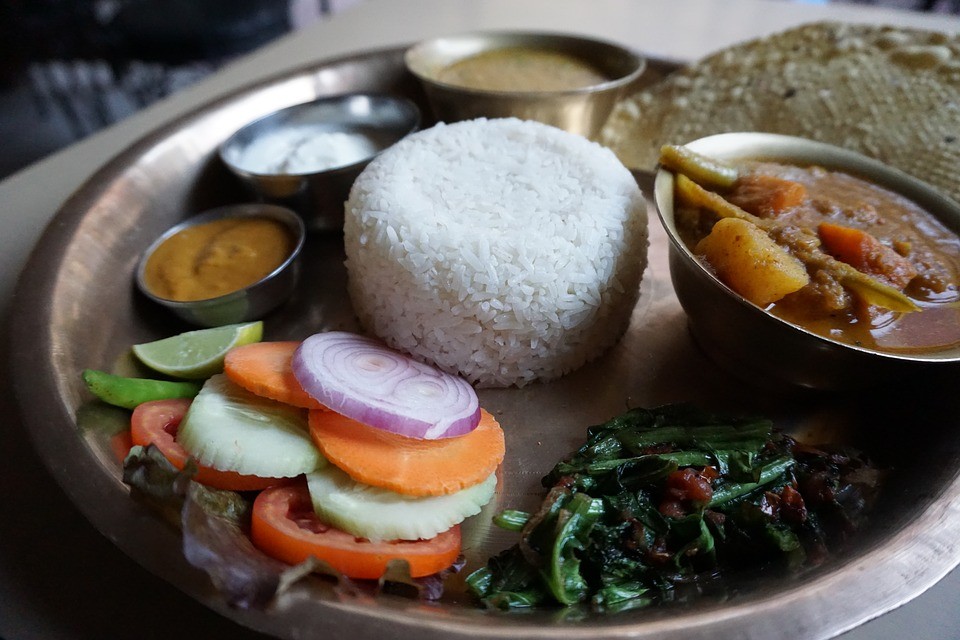 The staple food of Nepalese is Dal and Bhat (Steamed rice with lentils). This plant-based dish is locally obtained and provides the best energy to combat the strenuous topography of the Himalayas. Apart from the local dish, the teahouse offers an extensive range of quick meals like noodles and mo: mo and western cuisine that comprise Indian, Tibetan, and Chinese selections
Travel light
Trekking with a weighty backpack is an excessive hassle for all trekkers. Teahouse trekking leads you to stress-free journey and avoids you from having to carry bulky camping equipment like tents, sleeping bags, and own food. Hence, your trekking pack will be lighter, easier to carry.  Moreover, teahouse trekking allows the trekkers to design their trek at their own pace, set their own specific schedule and experience the unexplored nature with the authentic culture of the country territory.
Teahouse Lodge Trekking
If you are thinking do teahouse lodge trek; then we suggest you have a look at the following teahouse based trekking in different regions of Nepal:
Everest Region:
Everest Base Camp trek with Comfort,
Annapurna Region
Langtang Region
Other Region
Kanchenjunga Circuit Trek, Manaslu Circuit, Tsum Valley Trek
Peak Expedition
Regardless of the feature of the tea house, the local people will always be there to make your stay warm, memorable and comfortable. As a bonus, it also provides you a chance to understand the Nepalese culture throughout your stays and you will help to contribute the local communities by using local products and services.
Would you like to know more about teahouse lodge trek?
Nepal Sanctuary Treks believe in sustainability and are proud to be at the forefront of sustainability in Nepal and to be recognized in our efforts as a Travelife certified company. Since the inception on November 19, 1998, we have been offering reliable and authentic trekking experiences to clients by delivering a rare blend of personalized services, uncompromising safety standard, fostering an appreciation for environmental and cultural preservation. We select the sustainable and handpicked accommodation along the trail considering the safety and comfort to our clients.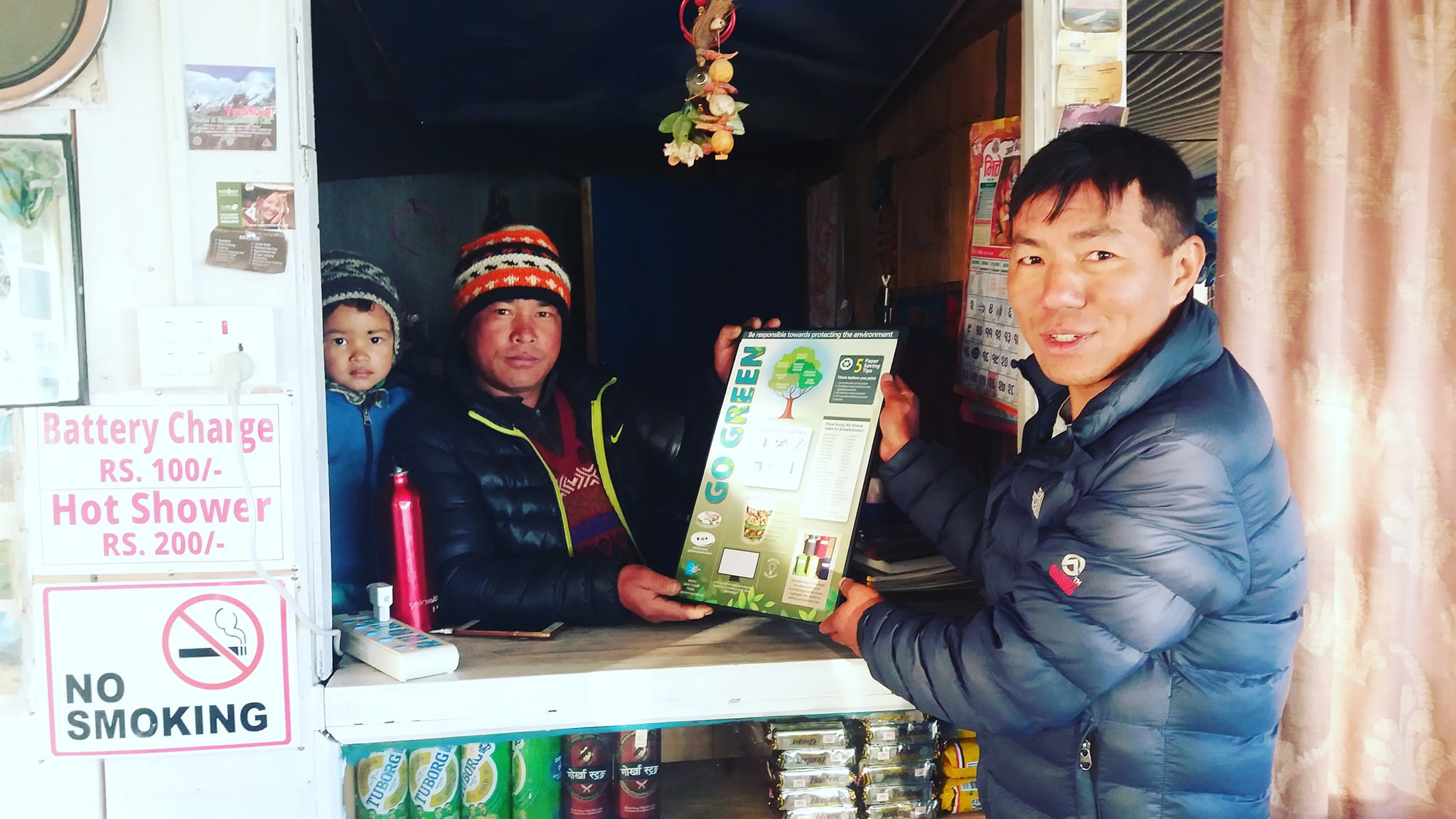 As a sustainable trekking company, Nepal Sanctuary Treks aims to maximize the positive impact on tourism on individuals, local communities and accommodation providers. To disseminate the information on sustainability and environment awareness, we distributed the eco-poster at every en-route teahouses of Everest, Annapurna, Langtang, Manaslu, Kanchenjunga region.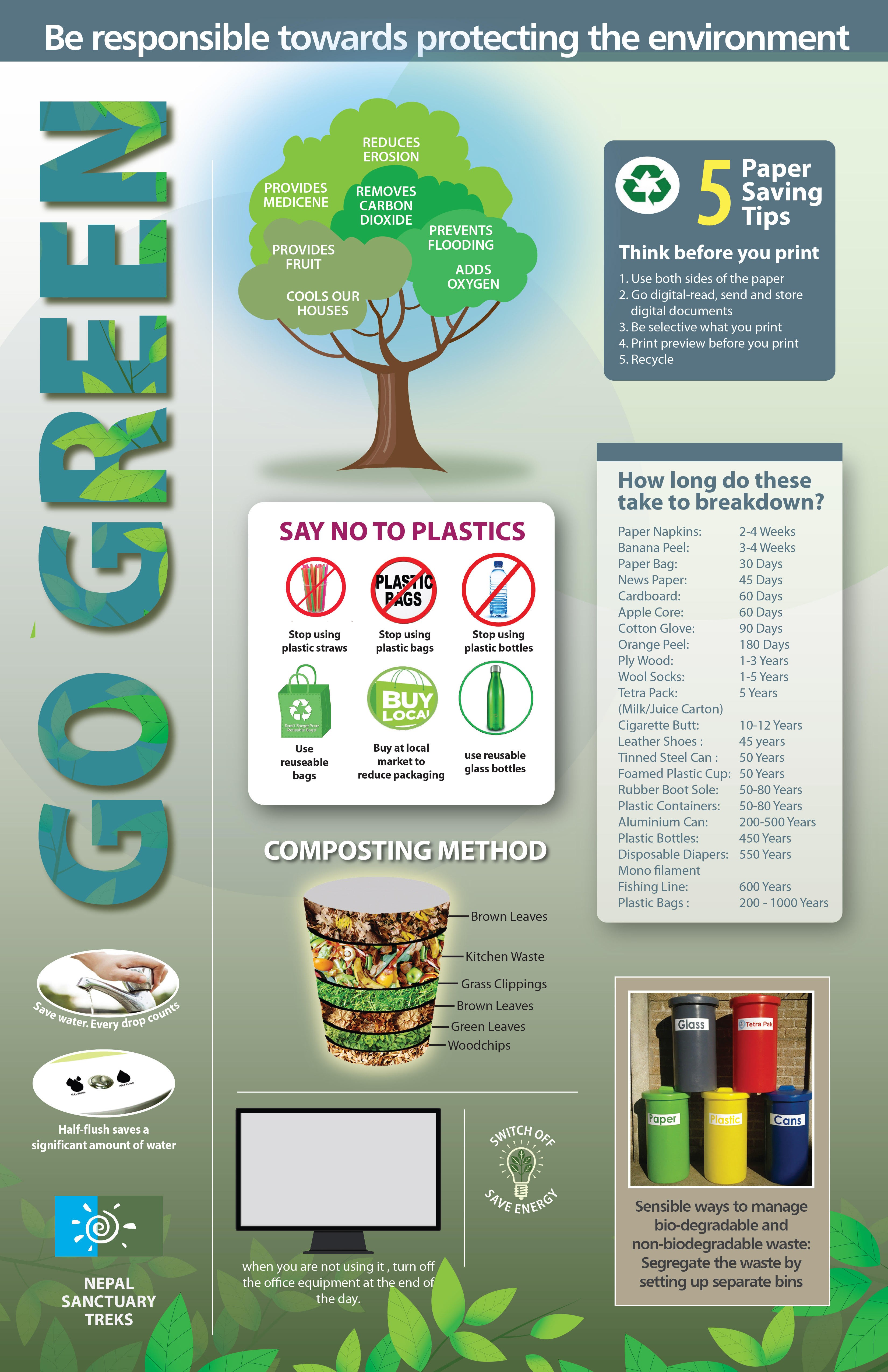 Learn More about our Sustainability Policy