During the spring of 2012, I had the privilege of doing something remarkable that everybody wishes and few really end up achieving.
I had got an opportunity to go on a trek to Mount Everest Base Camp. 
Since we all had been new to Everest Base Camp Trek, we felt the necessity of buying a trekking package. While browsing, we came across several official sites of trekking agencies and found Nepal Sanctuary Treks the most trustworthy.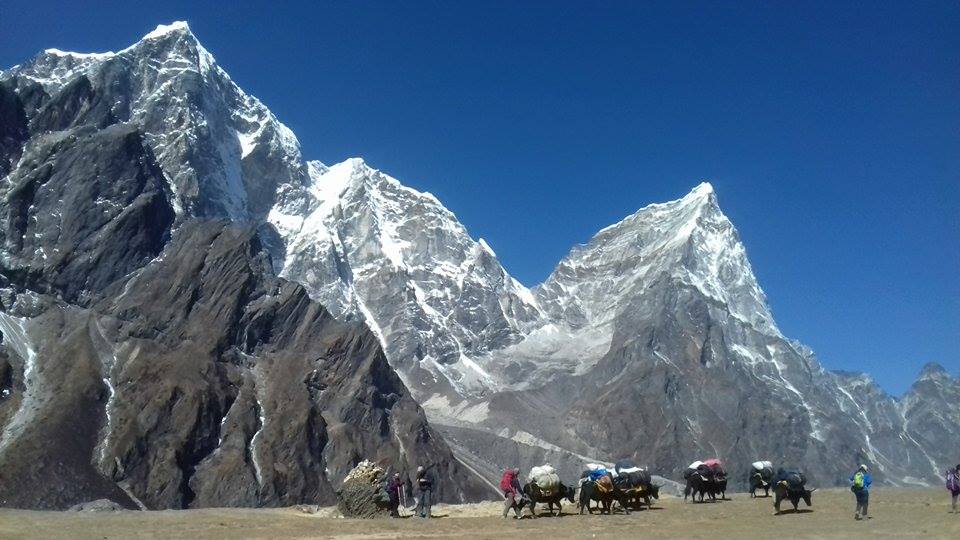 The day before leaving for Everest base camp trek, we were given a briefing on the nature of our prospective journey.
I was unquestionably happy, and my friends seemed no less excited.
While flying above clouds we were in raptures at the thought of our upcoming journey to the yard of world's highest peak.
After a thorough discussion with NST's staffs, we had finalized a fifteen days' Everest base camp trek itinerary. Upon landing at Lukla airport, our guide led us to a nearby hotel where, after lunch, he shared few words of motivation.
We were convinced that hike to Everest base camp was going to be a phenomenal journey.
Since we had already been informed that during the entire trek we would be going through Sherpa villages, we definitely expected to see some monasteries and maanes (holy boulders carved with Buddhist scriptures). From the very beginning to the end of the trek, the magnificent views of snow-capped mountains were unavoidable.
The trail was entirely off-road. During our trek, the route was mostly occupied by trekkers and Himalayan yaks, carrying loads on both sides of their back.
The surprising thing was though the number of yaks was almost equal to that of tourists I had never seen such a clean path. It was all because of responsible authority.
On the basis of geographical structure, the route to Everest base camp is not a meandering one. Getting to Namche Bazaar from Dudh Koshi river demands the steepest climb.
After that, the route gradually gets less steep. Another remarkable achievement for me was that I go to see strange birds and animals during the trek.
We saw birds like Danphe,  the national bird of Nepal, Himalayan Monal, pheasant, and numerous anonymous ones chirping overhead and upon the ground.
We had been informed the Sagarmatha National Park consisted of snow leopard, black bear, red panda, Himalayan tahr, etc.
But we were not fortunate enough to observe them closely as we saw only yaks and tahrs, an almost extinct animal which is often named the wild goat.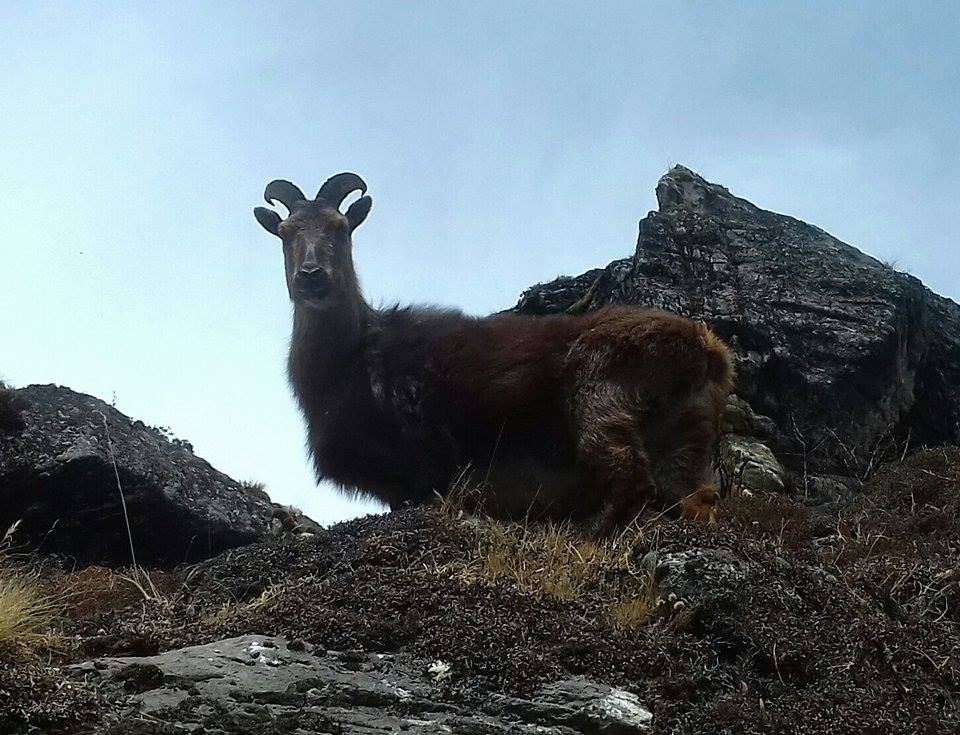 It felt sublime to be passing over suspension bridges which were adorned with Buddhist prayer flags. The sharp chills caused by the mild breeze often gave us divine feelings.
At a lower elevation of the Everest region, the vegetation consisted of pines, firs, rhododendron, juniper, etc. We saw a sudden change in further landscape. It must have been due to the extreme coldness that the foothills of mountains at higher elevation were mostly covered in short-growing grayish shoots of grass.
Upper Khumbu region trekking mostly consisting of routes, made across screes, passing through huge moraines, gifted us with memories that would last a lifetime.
For us, Everest region trekking was not merely an adventure. We dug some aesthetic values out of the majestic views of ever-white peaks, desert-like moraines, and evergreen lower valleys.
Moreover, we were offered very luxurious lodging and climate-based food. As an alternative to electric heaters, the guesthouses had furnaces at the center of the dining hall which kept the room thoroughly warm. Our guide had chosen standard bedrooms for us.
In spite of the difficulties in the transportation of goods, they served a variety of foods compatible with tourists from all over the world.
Here I will share with you some of the essential information that you should know before going for Everest Base Camp. 
Best Time for Everest Base Camp Trek
If you are coming to Nepal for the trek you are suggested to be conscious of the weather conditions. Due to the geographical variation, the weather varies within the country.
If you are planning particularly to hike to Mt. Everest base camp you are highly recommended to choose two of the best times for trekking to Mt. Everest base camp, either between February and May or between September and October.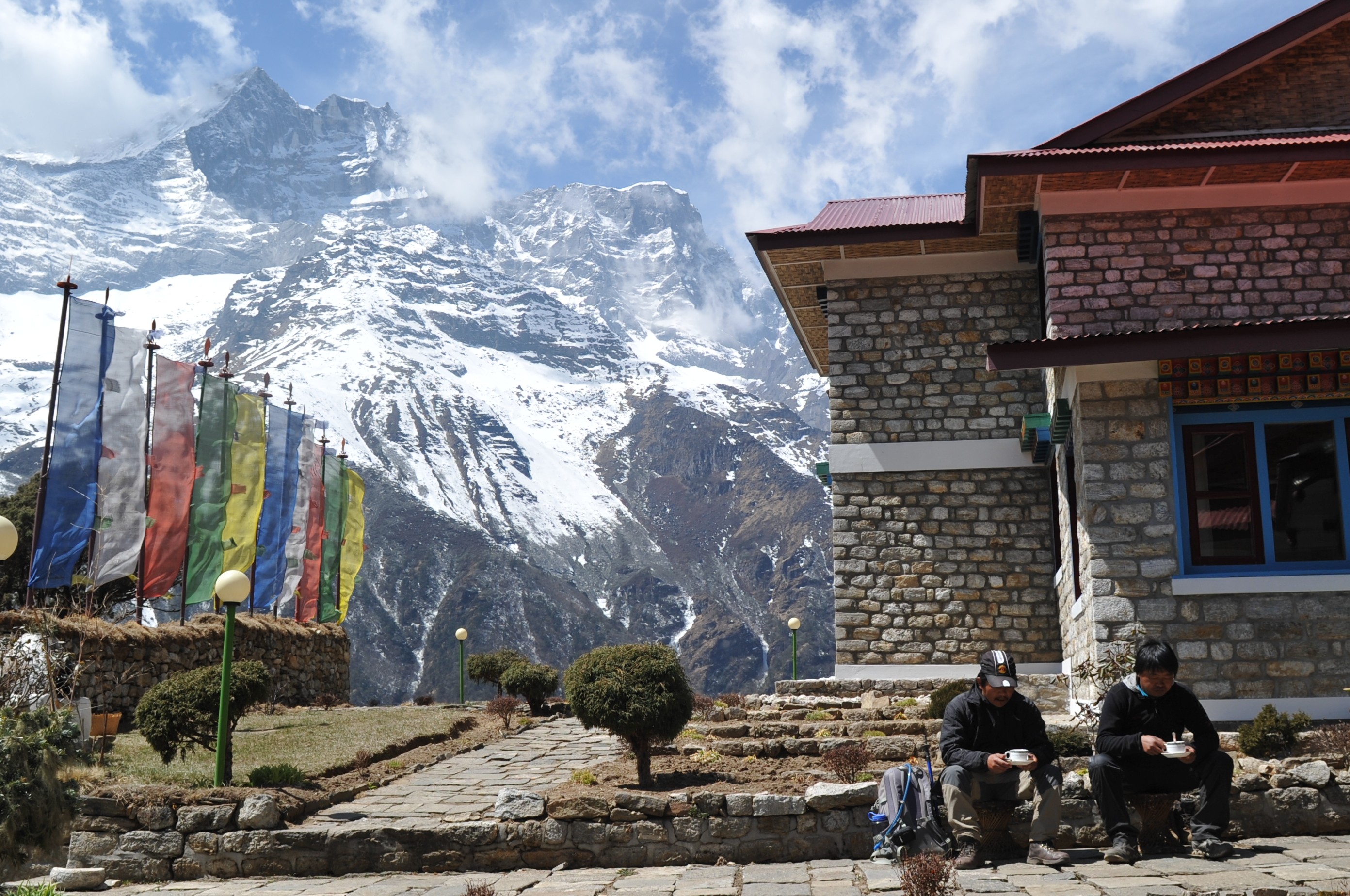 As per our guide's suggestion, we had chosen the second period for our trek. I cannot recall the exact dates of our departure and arrival, but one thing is sure, it was during the biggest Nepalese festival, the Dashain.
Initially, I had thought that I could go trekking to the Mt. Everest base camp at any time of year. It is neither impossible, but the fact is you are required to be prepared to face greater risks during off-seasons.
It seemed very promising with a clear sky and mild breeze when we embarked upon the journey. The entire trek, hence, turned out very fruitful because we had chosen an appropriate time.
It was neither too cold nor too hot, nor it rained, nor snowed, nor the cloud created any disturbance in viewing the mountain ranges. Though this is not the warmest time of the year, this season comes with a pleasant temperature for trekking when nights are also not extremely cold like that of winter.
On one hand, since the popular routes to the world's highest peak get very busy during this season, you can expect to see thousands of trekkers coming from around the globe.
And, if you do not love being in a crowd, you can change the itinerary and choose alternative routes.
Despite all the benefits mentioned, you are highly recommended to come with suitable gears, for nature is a phenomenon that, sometimes, comes with unprecedented forces.
The period between February and May might be the best time for setting out on Mt. Everest region trek.
As the sky is clear, the days are warm and bright. Because it is preceded by the winter, sometimes you might see small patches of cloud hovering especially in lower valleys.
Very less often light drizzles also might fall, but most days will be fairly stable and dry. Less frequenting showers do not cause trouble whatsoever.
Especially during April, the rhododendron forests en route contribute a lot in the decoration of the entire Khumbu region.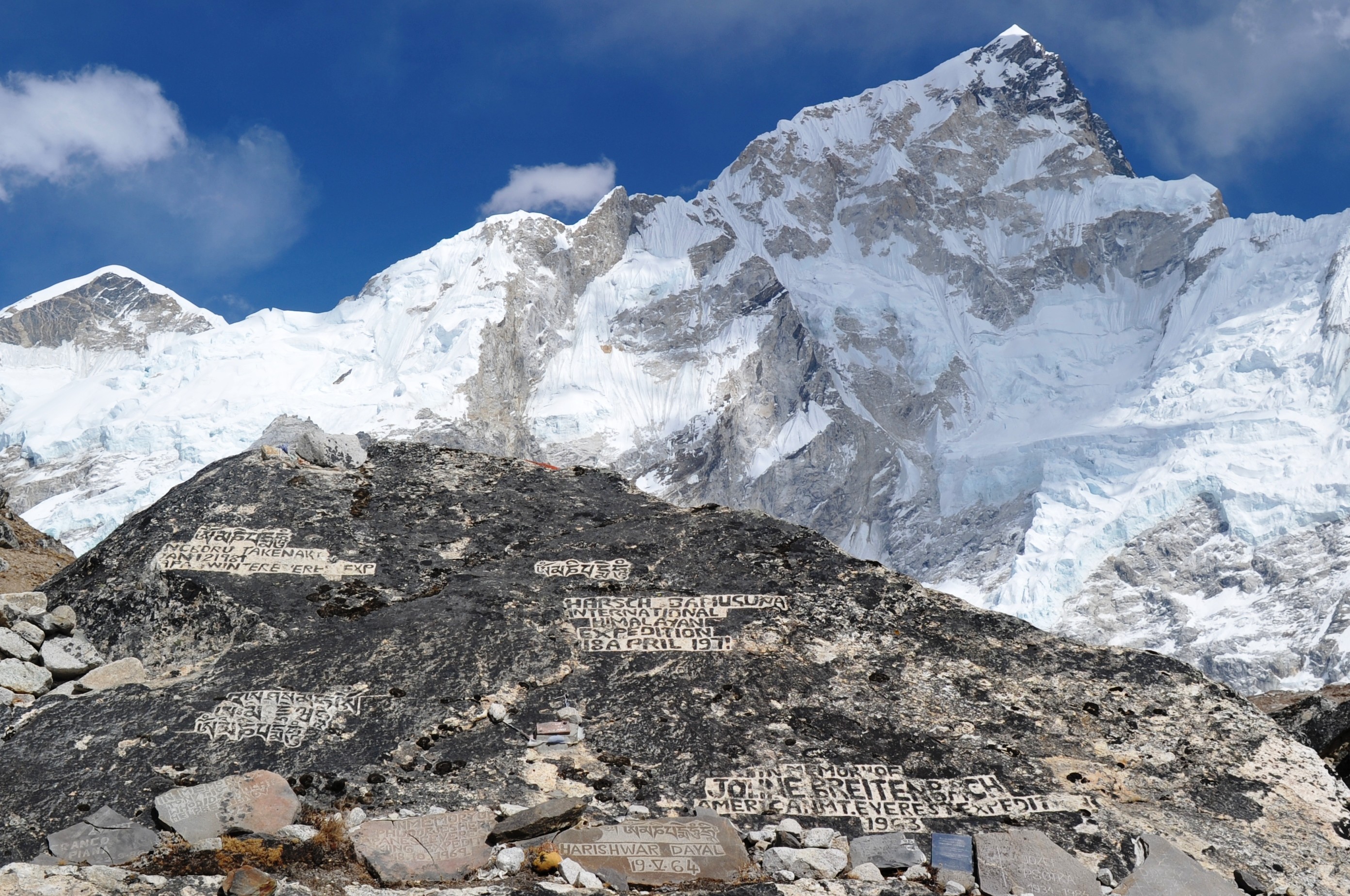 During this season, you may observe them in full bloom which gives exotic feelings even to the local people. Moreover, this is the season when most of Mt. Everest expeditions take place.
Hence, you can have a great time sharing experiences of trekking and expedition with people from around the world. In contrast, if you love spending time in solitude, you might choose to create an itinerary on your own and stay away from crammed lodges.
It is not impossible but very hard to go trekking to the Himalayas during specific seasons of the year.
If you are a prospective visitor to Nepal and want to embark upon Mt. Everest base camp trek, we highly suggest you not to choose the time from November to January and June to August.
This is not a sheer discouragement, though. I just wish you to have a wonderful trekking experience in Nepal. You might wish to know what happens if you choose the wrong seasons for trekking. Again, I would love to remind you of the weather conditions.
By and large, November through to January is the coldest season in Nepal. It does not rain, but the coldness gets to an extreme degree.
I do not discourage you to trek in the Khumbu region, but it depends upon how high you wish to go. During this season, almost all guest houses are closed because the owners move down to lower valleys seeking warmer weather.
Hence, if you are still relentless to go there, it will most probably be a camping trek which is too difficult for both the tourists and the Sherpa assistants.
Moreover, you will have to invest the heavy amount to make such treks possible. At night time, the temperature will go down to -30 degrees Celsius.
Since it is the monsoon period in the Khumbu region of June through to August is not a preferable trekking time. If you go trekking to the Mt. Everest base camp during this season, you might face frequent torrential downpours every day.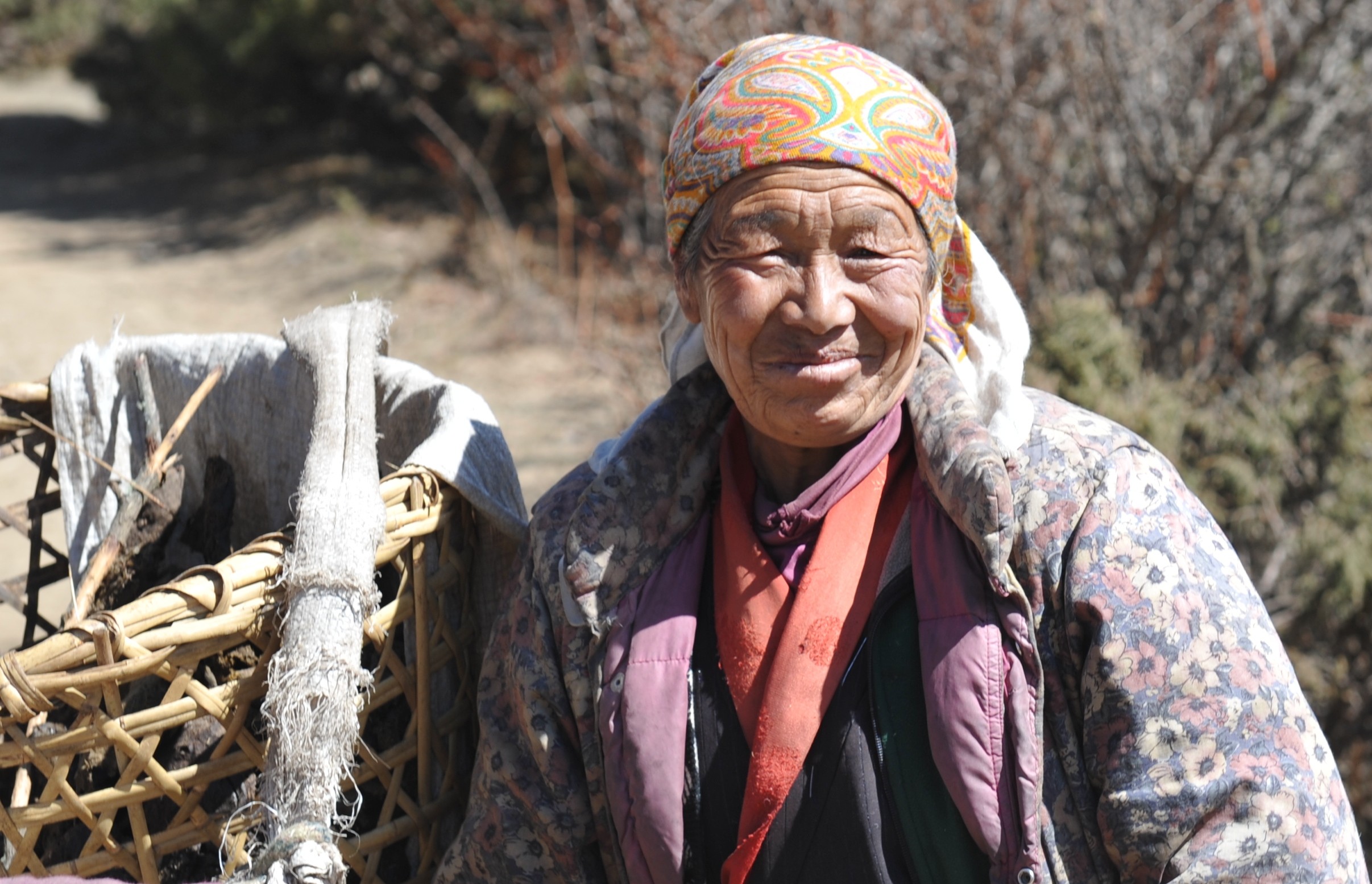 It is not specifically cold, but due to the rain, life in this part of Nepal gets pretty arduous for both trekkers and local people. The majority of guesthouses are closed because few tourists arrive.
Even the few tourists, traveling to Mt. Everest base camp during this season, suffer from frequent rainfalls, muddy paths, leach attacks, and they can rarely view mountain ranges clearly.
This season has an adventure of its own kind, but if you really love to go on such trek you will have to invest an additional amount, thanks to the difficulties involved.
Everest Base Camp Trek Cost
Nepal Sanctuary Treks is very flexible in welcoming their guests to Nepal, be it single or any number above that. Everest base camp trekking cost, however, differs on the basis of the trekking package.
If you want to go there as a solo trekker, the chances are it might be slightly more costly for you. Solo trekking in Nepal has its own beauty as long as you hire a trekking package.
In contrast, the cost of Everest base camp trek is somewhat cheaper for group trekkers at a personal level. Despite that, we heartily welcome any number of tourists to Nepal.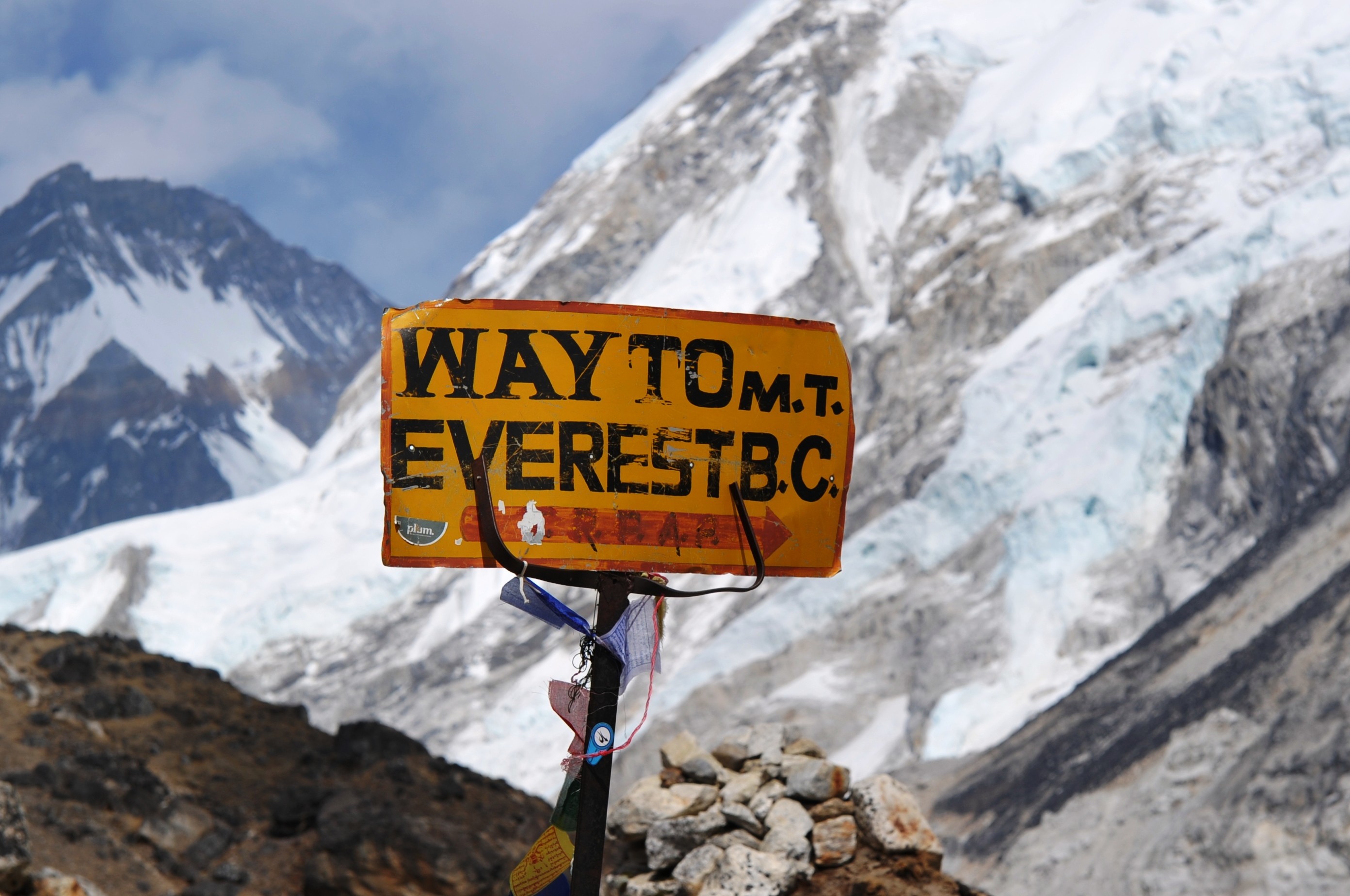 First of all, a visitor visa is required for you to enter Nepal. The cost depends upon how long you wish to stay. Nepal visa fee is US$ 40 for up to one month and US$ 100 for up to three months.
You can pay the fee either at the Nepalese embassy in your respective country or at the immigration at Tribhuvan International Airport in Nepal upon landing.
We suggest you bring multiple passport size photos of yours for official purposes. You further might love to know how much it costs to hike to Mt. Everest base camp.
Some of the most important items you are required to purchase are:
Rucksack
 In order to pack your very personal items, you are required to have a medium size of a rucksack.
If you purchase a quality rucksack at Amazon or e-bay, the price is normally above US$ 50.
Waterproof hiking boots
 Hiking boots are another compulsory item for comfortable trekking.
Purchasing a pair of them at Amazon might cost you at least US$ 100.
Sunglasses
 Since you are going to the land of snow, sunglasses are necessary for your eyes' protection.
You can purchase it even at US$ 10 and it might cost up to hundreds of dollars too. However, the quality differs.
Here are a Vestal Himalayas Wayfarer Sunglasses you might like. 
Waterproof/windproof jackets and pants
 If you make a purchase of a pair of these items at Amazon, they might cost at least US$ 150.
Mountain Waterproof Ski Jacket Windproof Rain Jacket and Windproof Athletic Pants can be good friends in the Himalayas. 
Fleece gloves
 They might cost at least US$ 15 if you make a purchase online.
Winter Glove Outdoor Warm Fleece Gloves With TouchScreen is a good option to consider. 
Hiking socks
 You may purchase them on the basis of comfort you need.
You can buy Wool Hiking Outdoor Socks.
Fabric jackets
 Quality fabric jackets for trekking costs normally above US$ 100 anywhere you purchase.
Military Softshell Tactical Jacket Hooded Fleece Coat is a good Jacket for Mountainous region. 
Trekking sticks
 Almost compulsory for kids and old people, trekking sticks will be a great help for every trekker.
Walking Stick Trekking Pole with Adjustable Aluminum will be helpful. 
You might choose to purchase them either in your home country or even in Kathmandu.
The price depends upon the quality of the stuff.
These are only the basic items you are required to purchase and it is applicable to both solo and group trekkers. Nepalese government requires that all trekkers have a professional guide.
While going to Mt. Everest base camp, a trekker is required to make a lot of preparations before making a departure for the destination. The benefit of going with a guide company is that most of the arrangements are made by the company itself.
You should be wary of people who might offer you a trekking package at a very low price and ultimately cheat on you.
We are so sure of this because responses from our clients have been phenomenal so far. Normally, foreigners pay up to US$ 2,000 per person for Everest base camp trek if they are in a group.
Otherwise, if they come alone, they are often found to be paying up to US$ 2,500. 
Tips to save money
When it comes to traveling, the high price often becomes a hindrance to potential travelers.
Spending a huge amount of money for some days of joy might not be everybody's cup of tea. Nonetheless, following some tips might make your journey to Mt. Everest base camp a lot cheaper.
Followings are some basic tips you might consider the following:
Hire a trekking guide who will manage other necessary staff.
Ask your guide to manage all trekking preparations.
Consult your guide for cheaper shopping.
Try to avoid hard drinks.
Spend more time capturing memories and less time on the costly internet.
Carry sufficient alternative clothes.
Try to build a good rapport with people who, you think, are good for friendship
If your health condition is deteriorating en route consider taking ample rest, otherwise, you will be required to charter a helicopter.
Everest Base Camp Trek Difficulty
You are most probably curious to know how hard it is to trek to Mt. Everest base camp.
As a trekker going to the Mt. Everest base camp, if you ask your predecessors about the difficulty of the trail, you might hear mixed responses from them.
Since you know you are going there for the adventure, you will definitely expect a certain degree of difficulty. There are obviously various obstacles on the trail which might cause more trouble to some trekkers and less to others.
The difficulty of the Everest base camp trek depends upon many factors.
First of all, the entire route is off-road. Though it is paved with stone slabs at places, most part of the path is pebbly. Everest region trekking trail, famous particularly for hiking, involves climbing steep hills at times.
Therefore, for kids and old people alike, it often gets pretty difficult. You are often required to have a high level of fitness to reach Mt. Everest base camp comfortably. Nevertheless, we encourage kids and old tourists to take a rather lengthier time.
It does not necessarily mean youths will always have an easy journey. Since there is a low degree of oxygen in the Himalayas, anyone going for the first time has a high chance of suffering from high altitude sickness.
Regardless of age and physical fitness, you might have difficulty adjusting to the new climate. Hence, we advise you to attend the briefing sessions organized by Nepal Sanctuary Treks on different occasions of the journey.
Moreover, staff will be sharing their personal experiences and advising you on acclimatization processes whenever you ask them for.
So far, I have not heard any case of an animal attack during a trek to Everest base camp. Despite that, we suggest our guests keep watchful eyes on yaks.
Throughout the trekking seasons, we can observe a large number of yaks moving uphill and downhill, delivering stuff on their back. God knows when, but they can turn violent at any time. Hence, we emphasize that prevention is better than cure.
During favorable trekking seasons, when guest houses are bustling with domestic and international tourists, you might have a problem finding safe accommodation. Hence, we suggest our guests hire a guide at any rate so that they will not have to worry about finding a good accommodation.
Tips for New Trekkers
Everest base camp trek is quite strenuous for many reasons. Though there are so many villages on the trail, you will be trekking for approximately 15 days which is not a joke. The higher you go, the more difficulties you will face adapting to the new climate. We suggest prospective trekkers follow certain guidelines before coming to Nepal for trekking to Mt. Everest base camp.
Train yourself by going on long hikes
Try to get acquainted with high altitude
Try to learn basic Nepalese greetings
is mandatory to have registered proper life insurance before coming to Nepal for trekking.
It is important to attend cardiovascular training widely. You can practice physically demanding activities like cycling, swimming, hill climbing, lengthy walks, etc.
Don't consider bringing luggage above 30 pounds
Consult the agency you have hired about the necessary stuff you should carry.
Do not condemn the local culture just because it is strange to you.
You are strictly suggested to read the national park rules and act accordingly.
You should not disobey your guide. The professional guides want you to have a wonderful time while in Nepal. So, you have to understand what they mean when they disapprove of your certain demands.