About Kanchenjunga Circuit Trek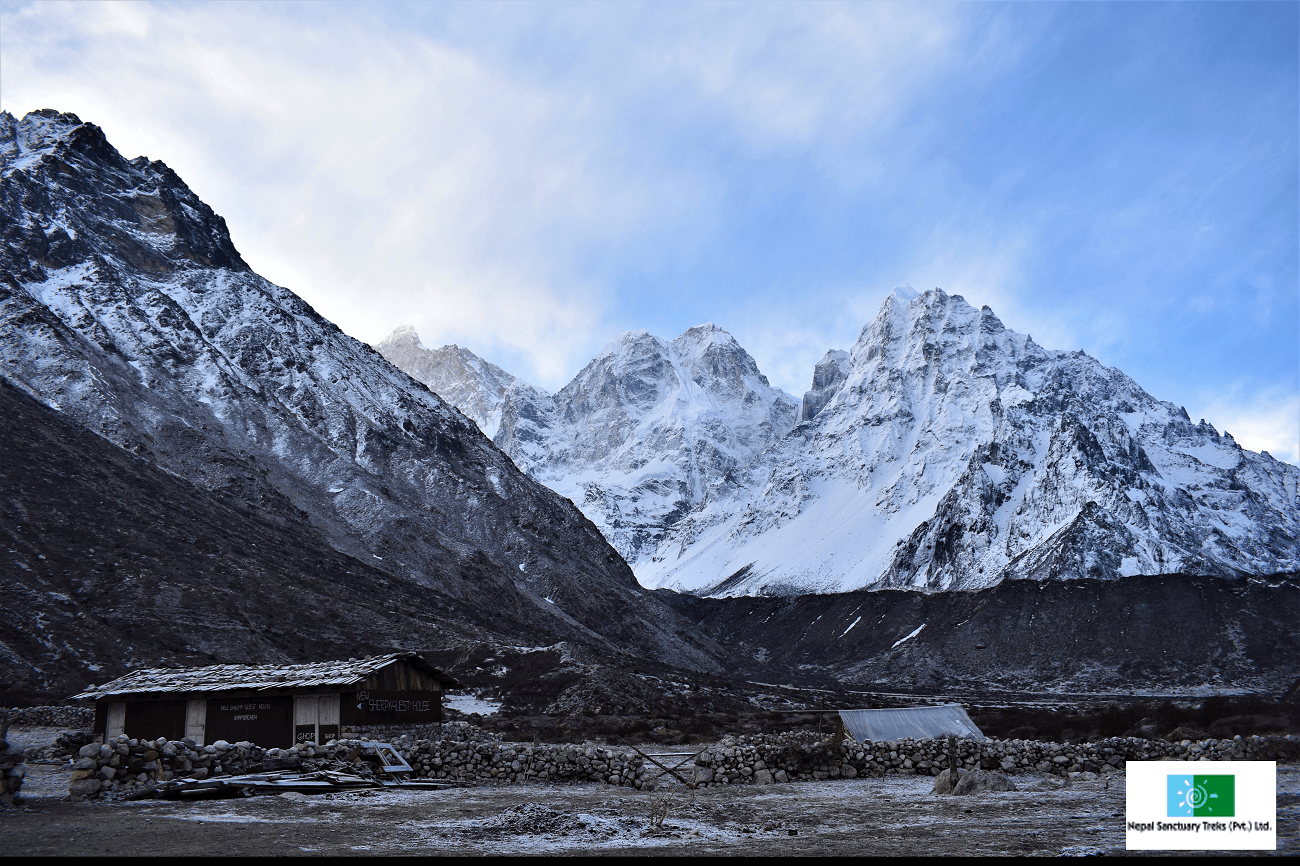 One of the least trekked Great Himalaya trails in the eastern part of Nepal, Kanchenjunga Circuit Trek presents the perfect trekking experience for the solitude lovers who enjoy the tranquility and off the beaten paths. The journey leads trekkers deep into the isolated mountain arrays that border, Nepal, Sikkim, and Tibet. Trekkers get an authentic and relatively unspoiled experience of nature and the opportunity to observe the cultural aspects in close proximity.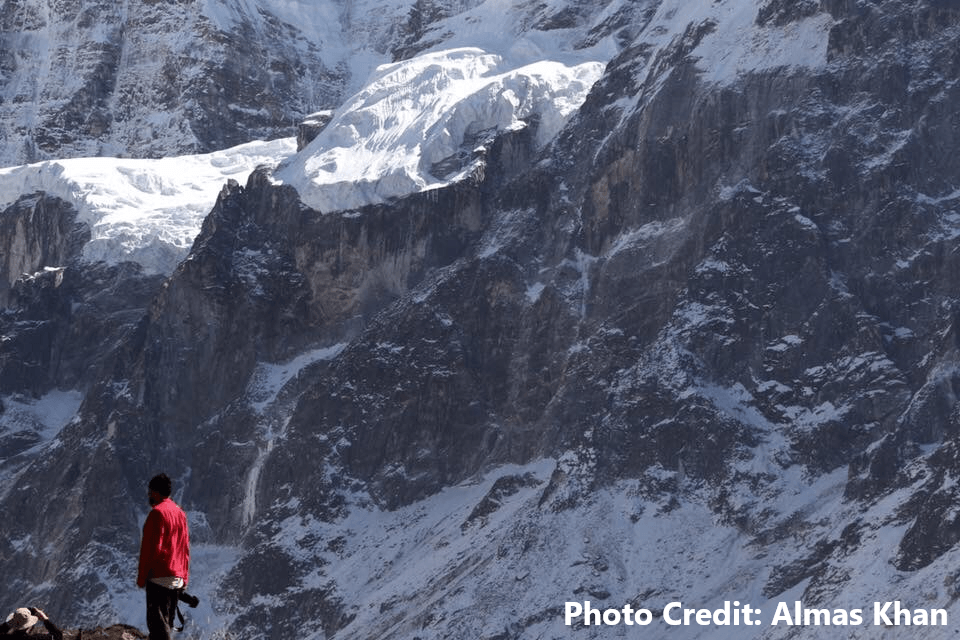 The term Kanchenjunga is literally known as 'Five Treasures of the Fabulous Snow' as it comprises five peaks that make up Kanchenjunga. They are Kanchenjunga I (8,586m), Kanchenjunga West (8,505m), Kanchenjunga South (8,494m) and Kangbachen (7,903m).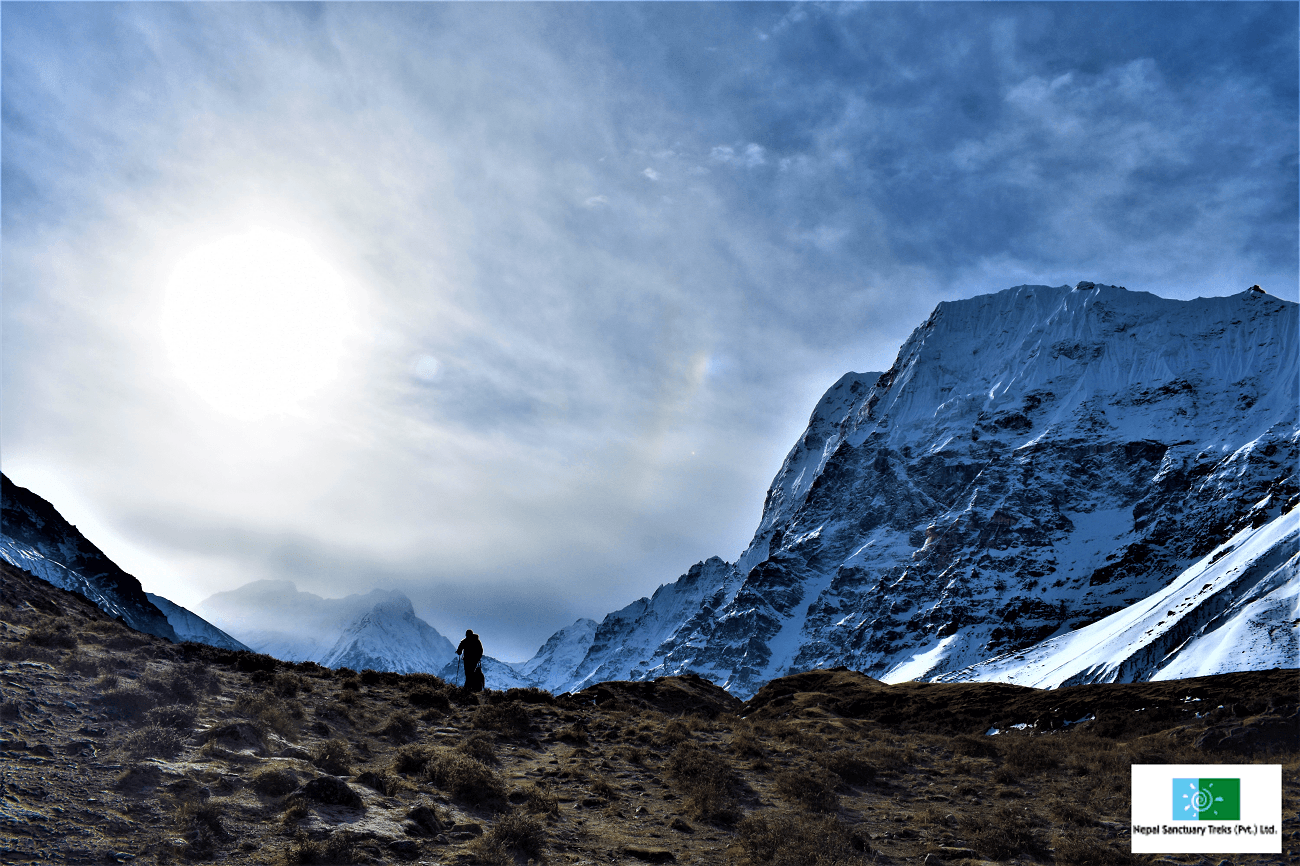 The treasures also denote the five repositories of God, gold, silver, precious stones, grain, and Holy Scriptures. Particularly, the peak is prohibited to climb the topmost peak and the climbers should stop just a few meters ahead of a peak and have to descend back to Base Camp.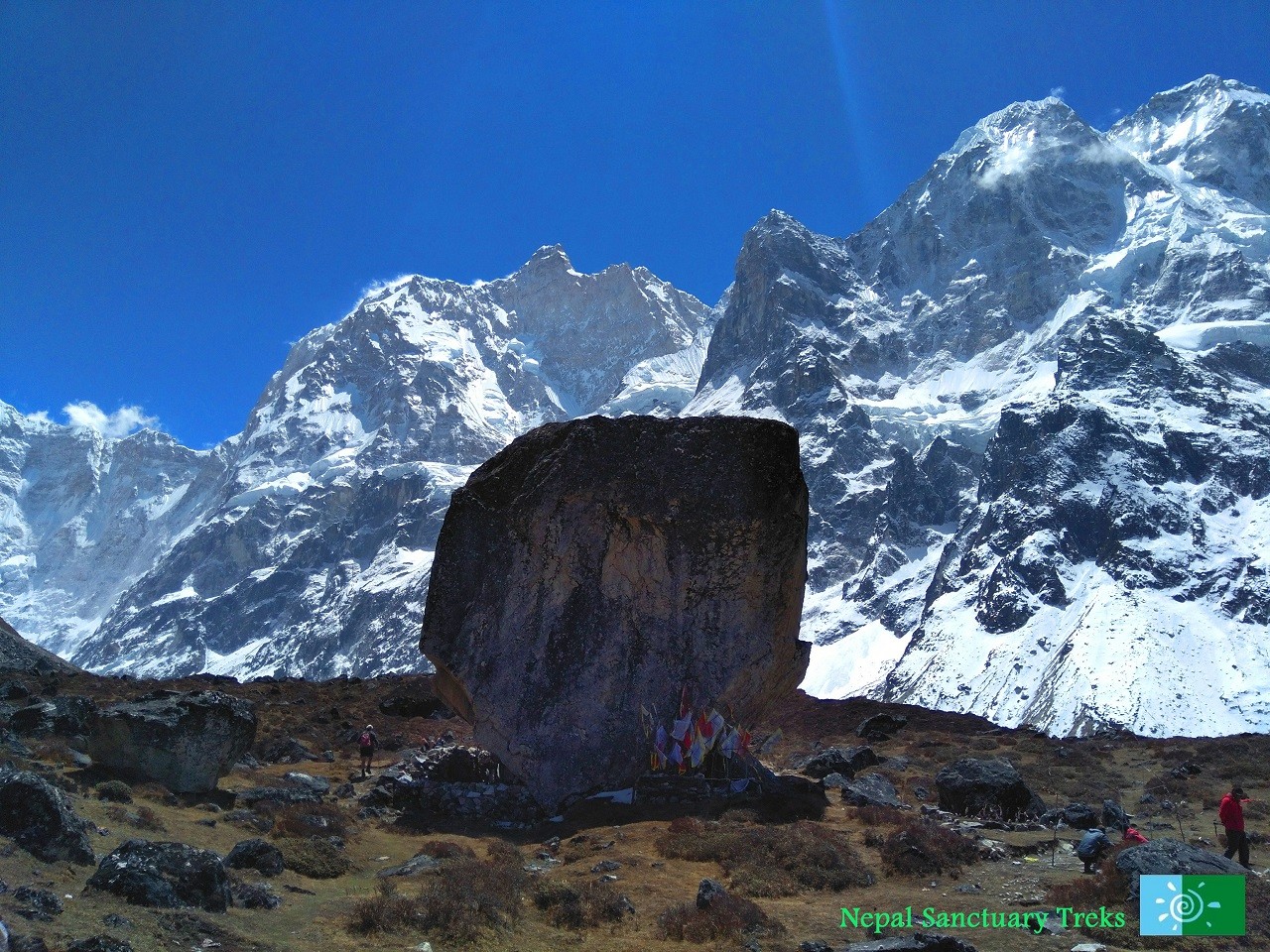 Kanchenjunga Trekking takes you to the vicinity of the base camp of Mt. Kanchenjunga (8,586 m), the third topmost peak in the world. This trek is relatively challenging with a couple of high mountain passes that require a good level of fitness and strong determination.
Kanchenjunga Conservation Area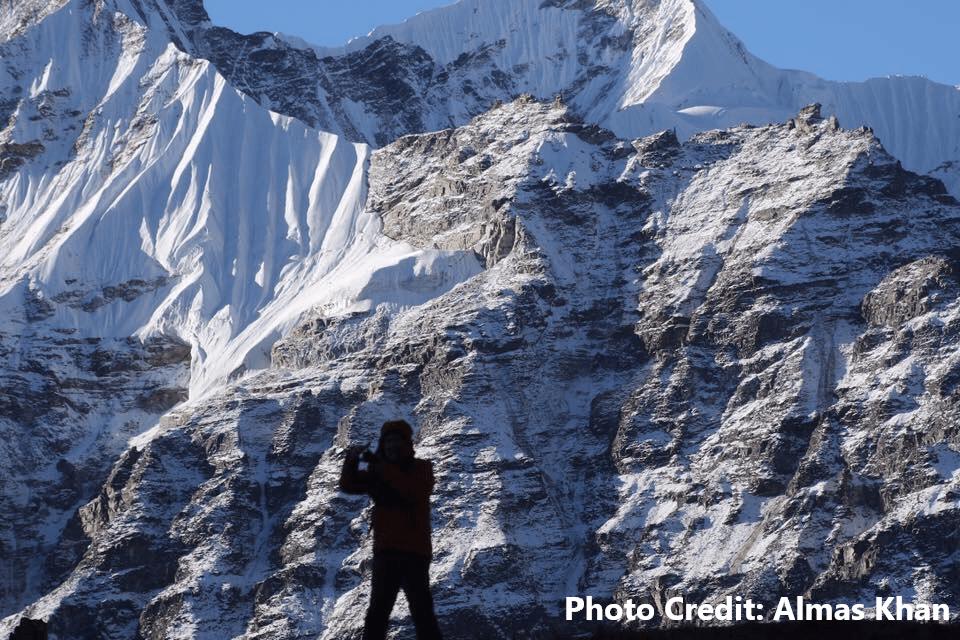 Established in 1997, Kanchenjunga Conservation Area (KCA) is named after Kanchenjunga mountain, the third highest peak on the globe. The protected area covers 2,035 km square (786 Sq.m) and comprises two peaks of Kanchenjunga. The conservation area is known as an ecological hotspot, Gift of the Earth by the World Wildlife Foundation.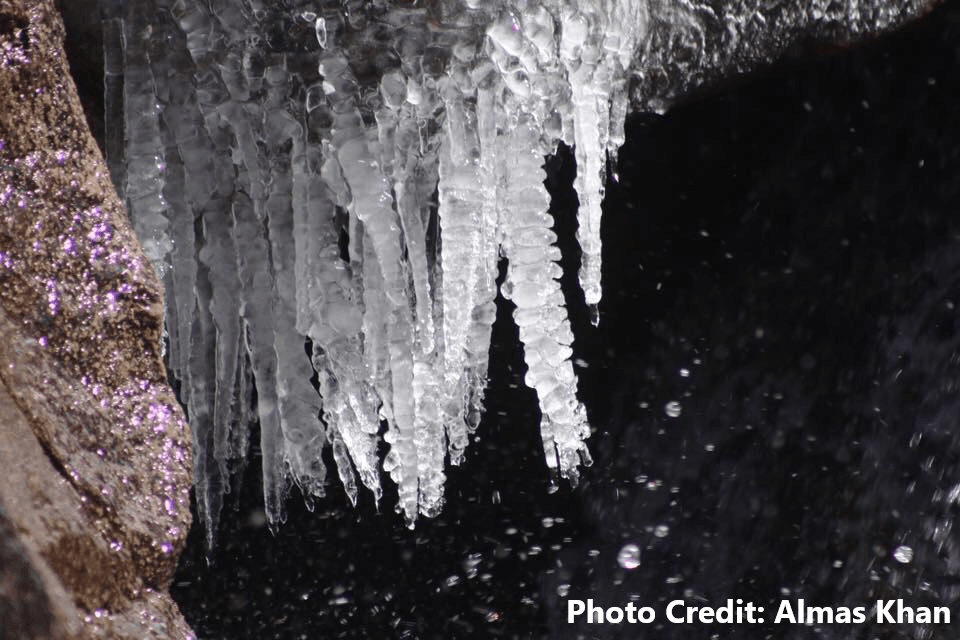 The entire region is composed of diverse ecological regions, from the subtropical area to the frozen landscape. The conservation area is home to numerous species of flora and fauna including endangered animals such as Snow Leopards, the Asiatic Black Bears, Musk deer, and Red pandas.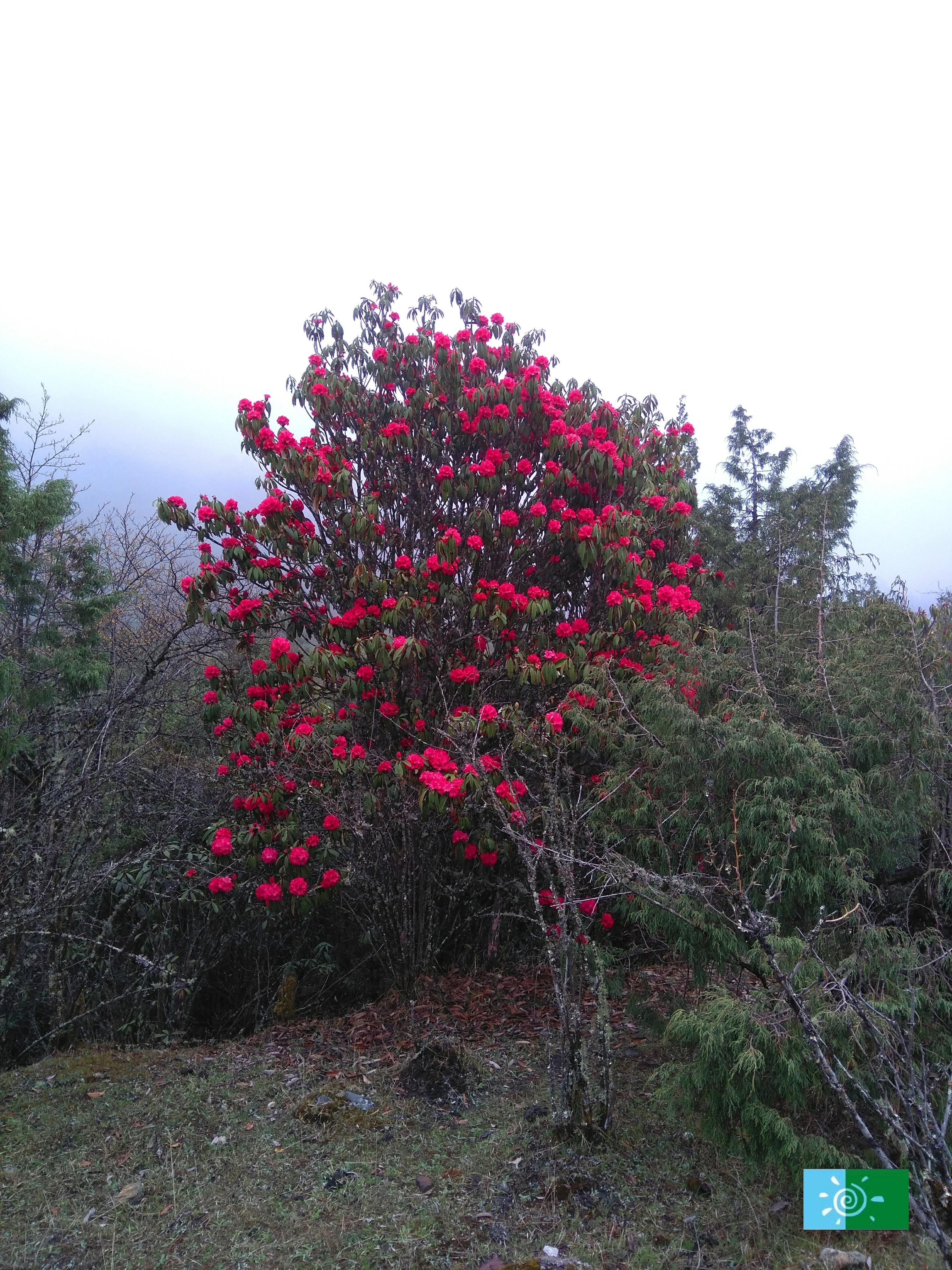 The landscape of the Kanchenjunga Conservation Area encompasses cultivated land, upper alpine pastures, moist alpine scrubs, huge regions of Fir and Larch woodlands, diverse rhododendron, and maple forests, glaciers, and many more. If you are trekking during the autumn and spring, the colorful reds, oranges, yellows, and browns of the trees leave you mesmerized.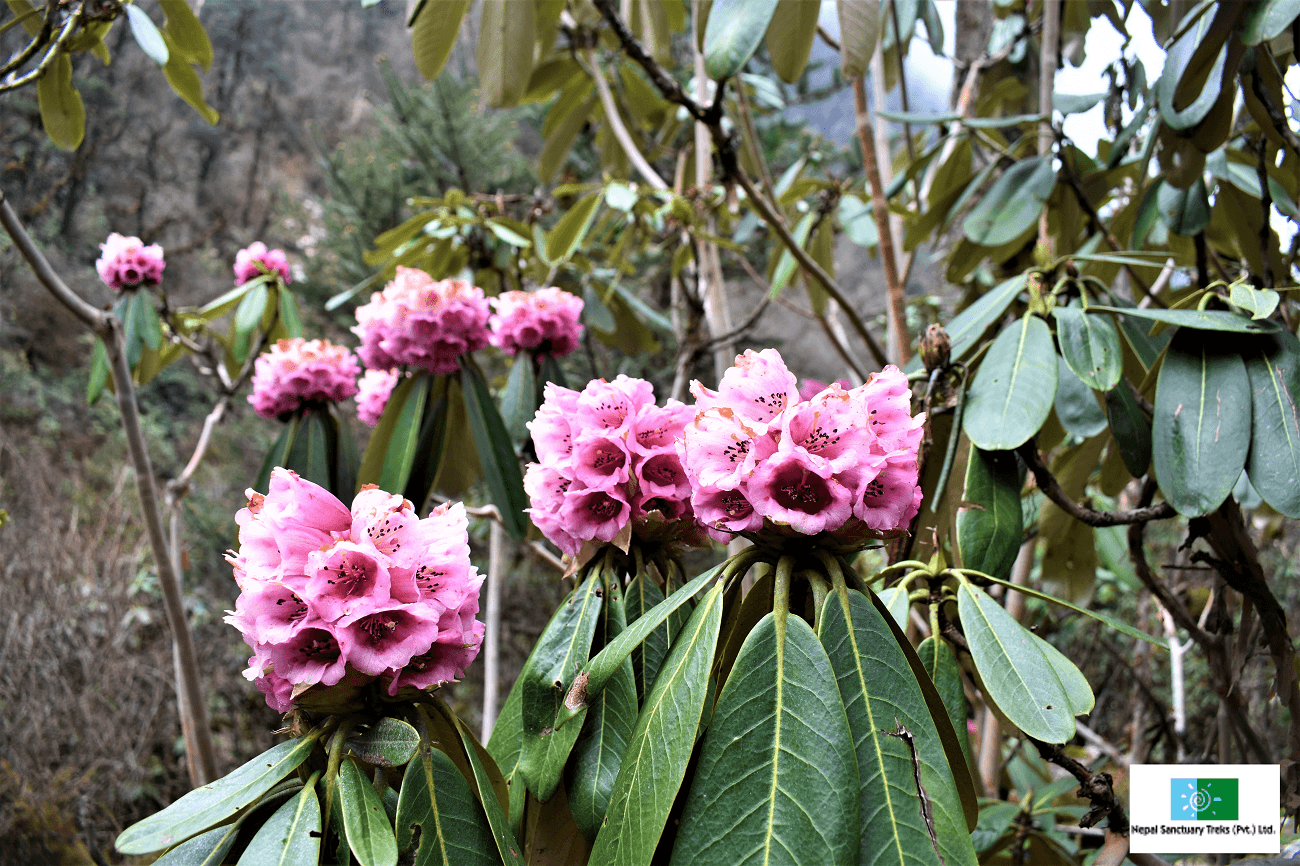 Kanchenjunga Trek Difficulty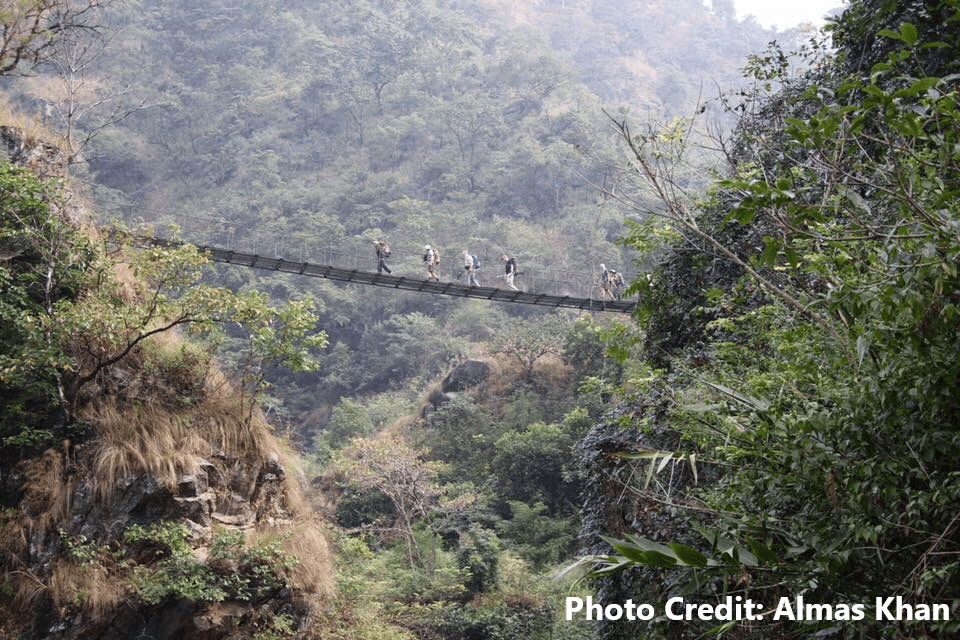 Kanchenjunga Trek is considered one of the most challenging high elevation treks in Nepal. The trail winds through many demanding ascend and descend. Additionally, the trekkers need a special permit and conservation entry permits.
Traverse High Passes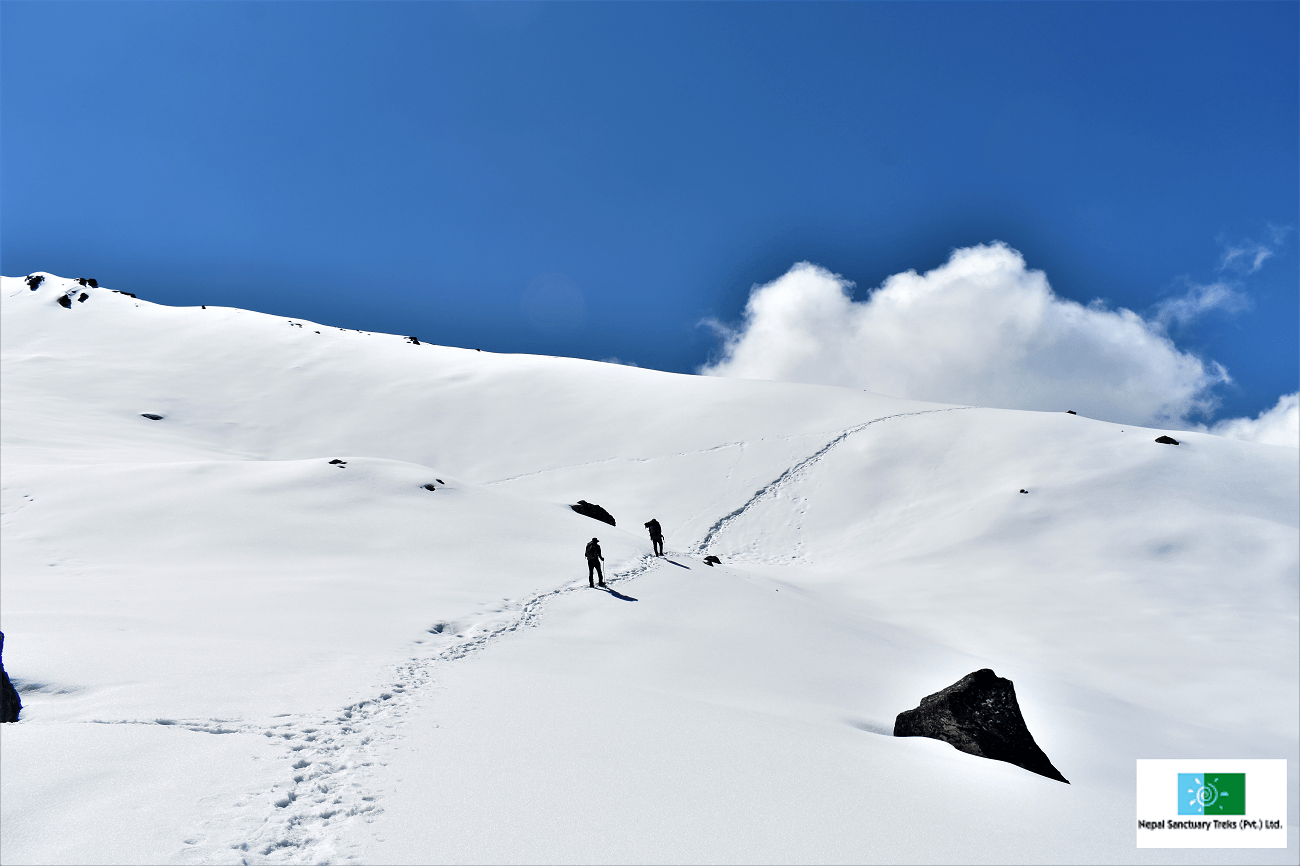 Several high Himalayan passes including Sele La (4,290m), Miring-la (4,645 m) Sinlapche pass (4,645 m) are to be crossed making the trek all the more challenging. Also, the trekkers have to trek through winding trails and have to cross maximum altitudes at Kanchenjunga Base Camp at Pangpema (5,143 m).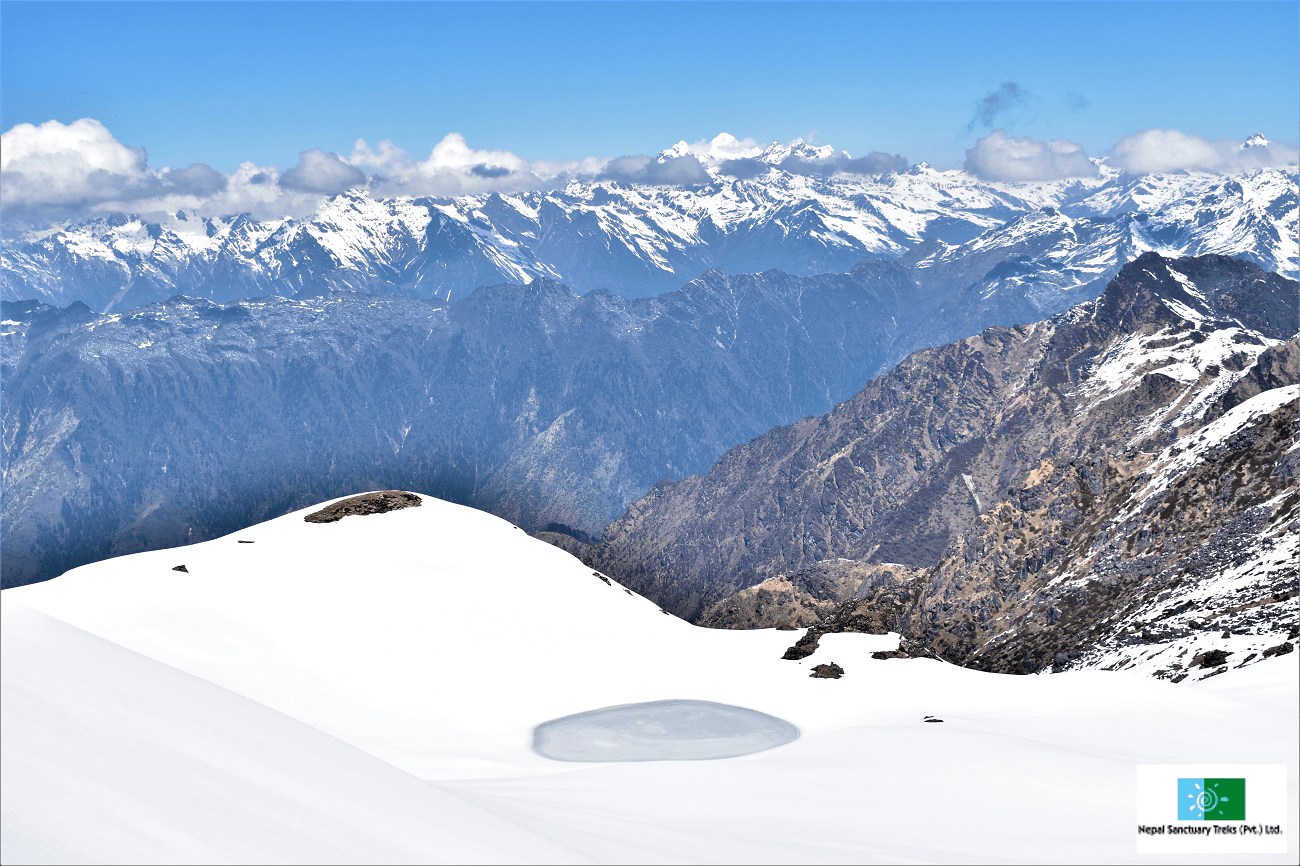 The passes offer you spectacular views of Kanchenjunga, Tuplung, Kabaru, Rathong, Jannu, Nyukla Lachung, Dromo, Kabru, Yalung Kang, Kirat Chuli and Kangbachen peaks. En-route to Kanchenjunga Base Camp, you will also witness the stunning Kanchenjunga Glacier and Yalung Glacier.
Kanchenjunga Trek Duration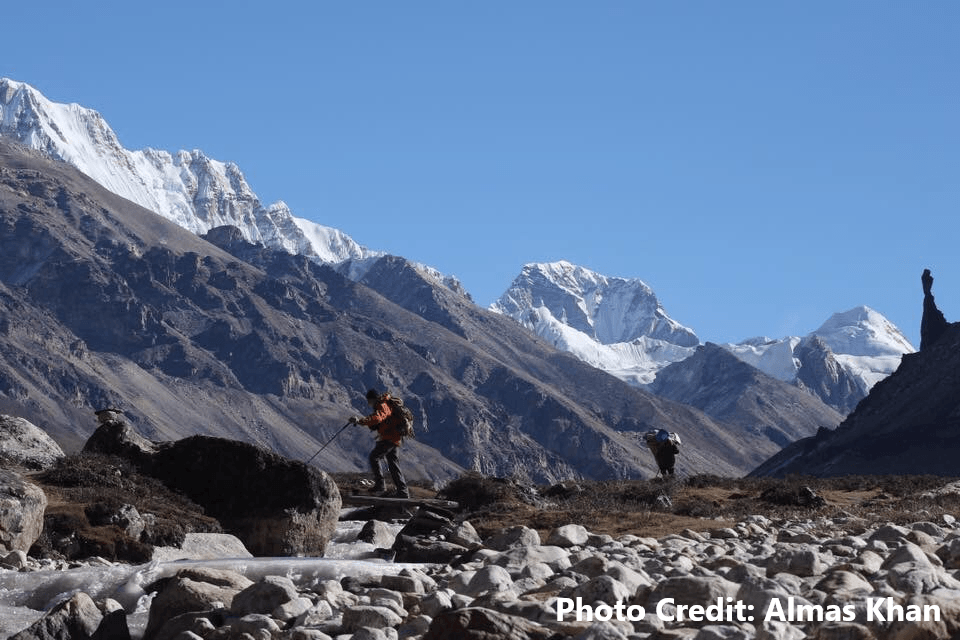 Generally, the time duration to complete Kanchenjunga Trekking involves more than 3 weeks and takes 24 to 28 days to complete. Throughout the trek, the trekkers have to trek through the isolated high elevation trail for many days.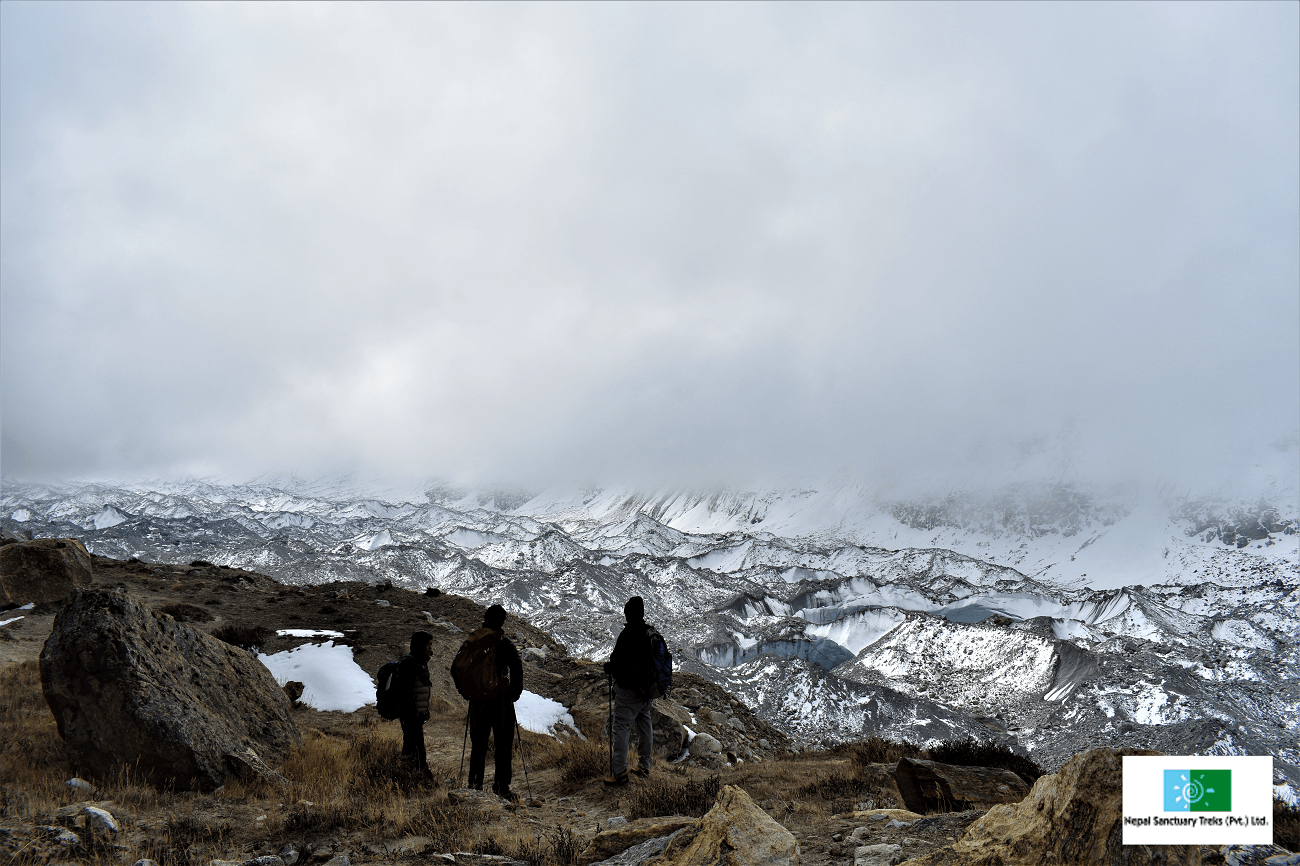 The trails pass through rustic hamlets and far-off settlements of the Taplejung district, such as the villages of Mitlung, Chirwa, Ghunsa, and Sele Le among many others. Therefore, the trekkers should be fit enough to walk for at least 6 -8 hours each day.
Elevation and Acclimatization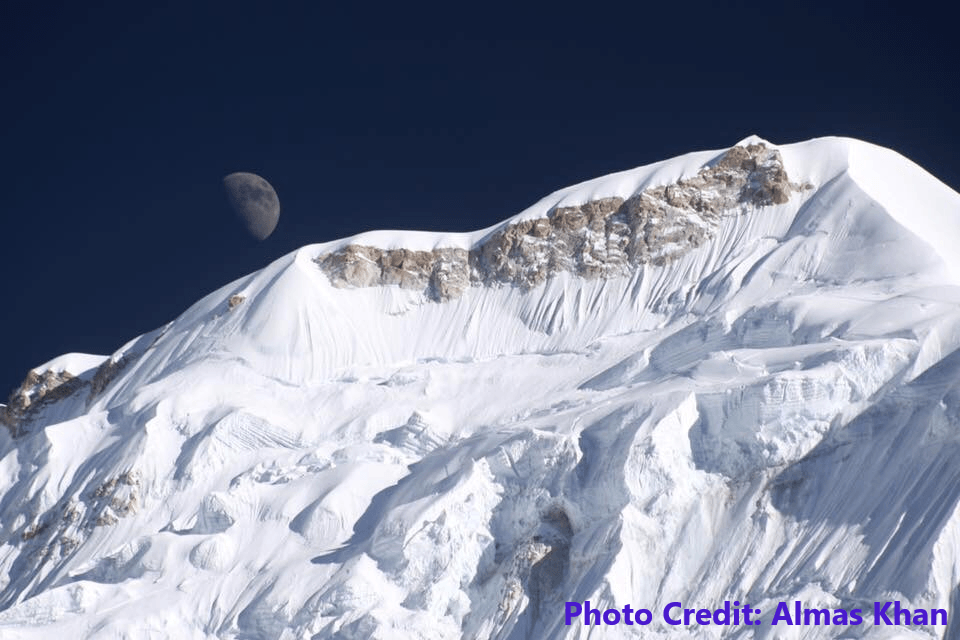 Kanchenjunga Trek is classified as a demanding trek due to remoteness and elevation. While trekking at a high elevation, altitude sickness is the most significant factor. Generally, the altitude gains will be in the range of 400-800 m each day. So acclimatization is vital to get adjusted to the high altitude.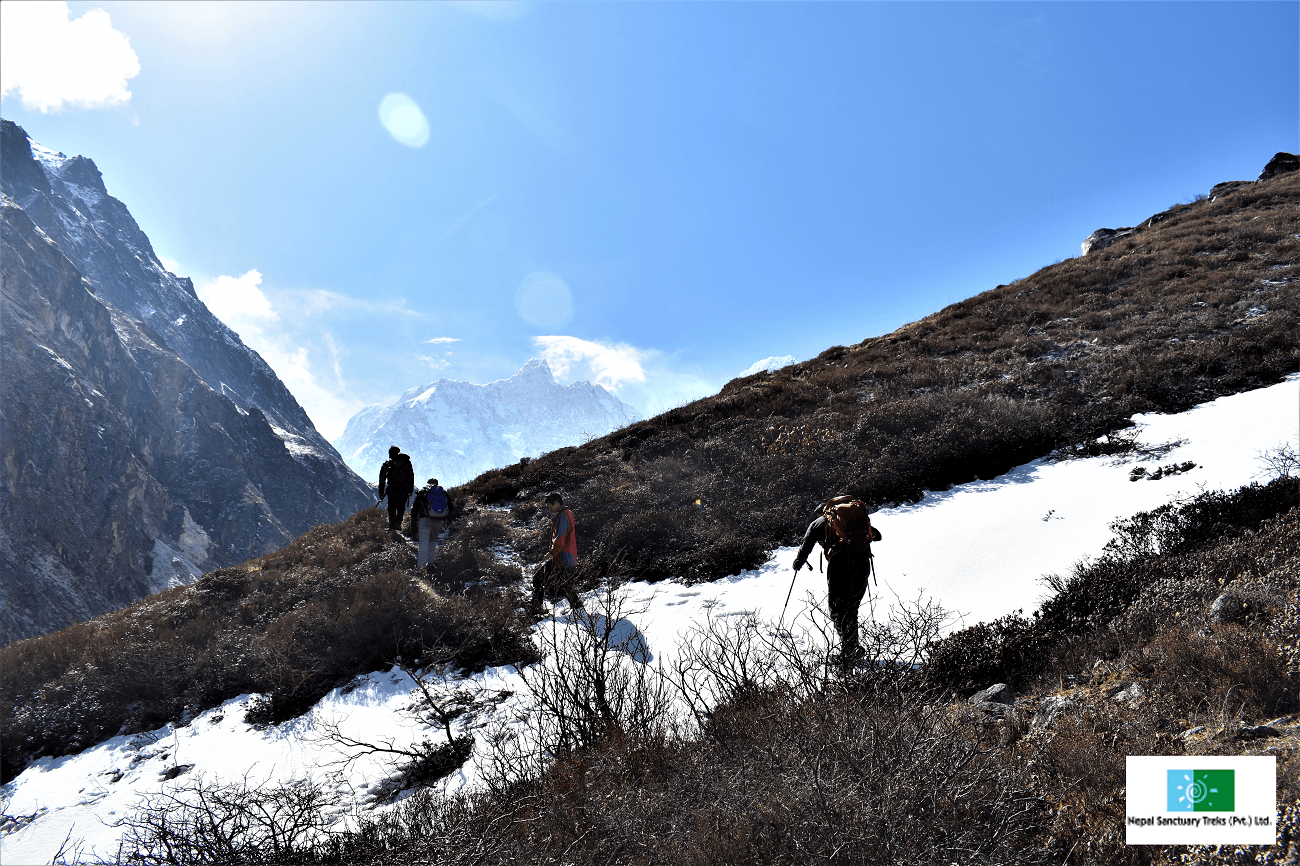 Besides one needs a good level of fitness with sound health and determination.  Our Kanchenjunga Trek Itinerary is designed carefully that involves adequate time to acclimatize the body.
Want to know more about Kanchenjunga Circuit Trekking?
Kanchenjunga Trek Itinerary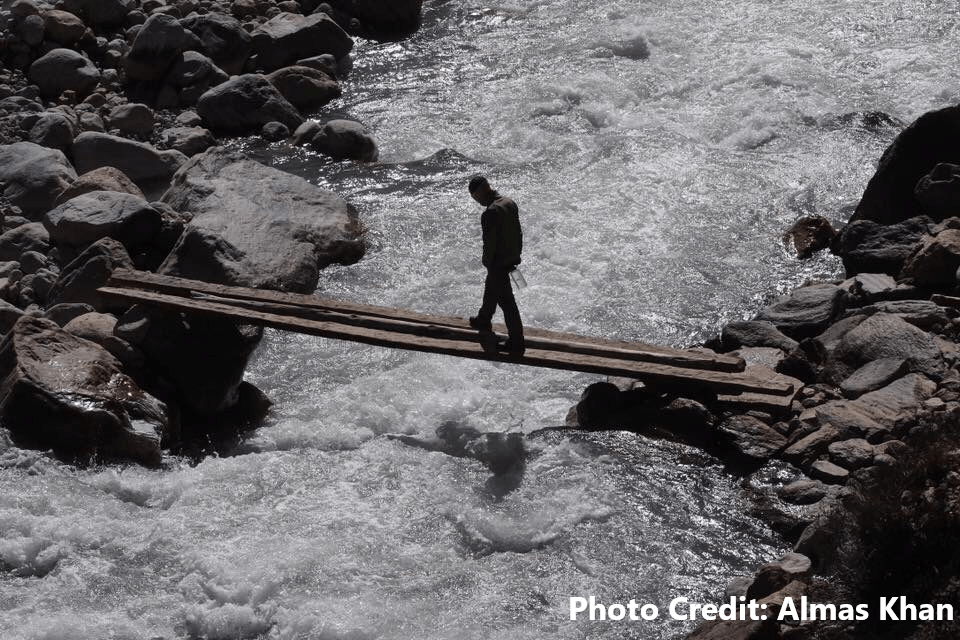 Check out our Kanchenjunga Trek itinerary
Cultural Experience of the Kanchenjunga Trek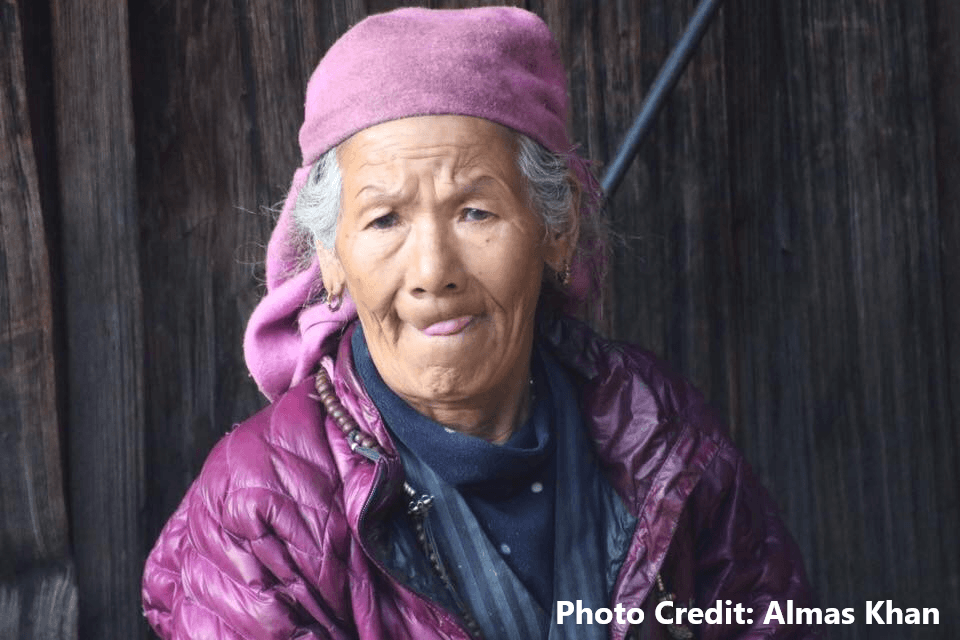 The Kanchenjunga region presents a multi-cultural experience as the region is mostly inhabited by the Limbu and Sherpa ethnic groups. Kanchenjunga region is an ideal place for cultural exploration since trekkers can witness the unchanged and authentic lifestyle, not affected by modernity.
The majority of the people of this region are engaged in agriculture. Trekkers can also sometimes experience shamanic rituals practiced by the ethnic people. Kanchenjunga Peak is considered the home of an almighty goddess and is worshipped by the Limbu ethnic group.  They perform the rituals devoted to the Kanchenjunga Peak.
Besides, agriculture the main source of livelihood for locals are tourism and animal husbandry. Communities have a tradition of keeping their cattle at kharkas, which are common grazing zones.  During summer, you will get to observe the herd of yaks, Dzo (cross-breed of cow and yak) grazing cheerfully in the meadow. Dairy products like milk, cheese, churpi, and ghee are quite famous in Kanchenjunga.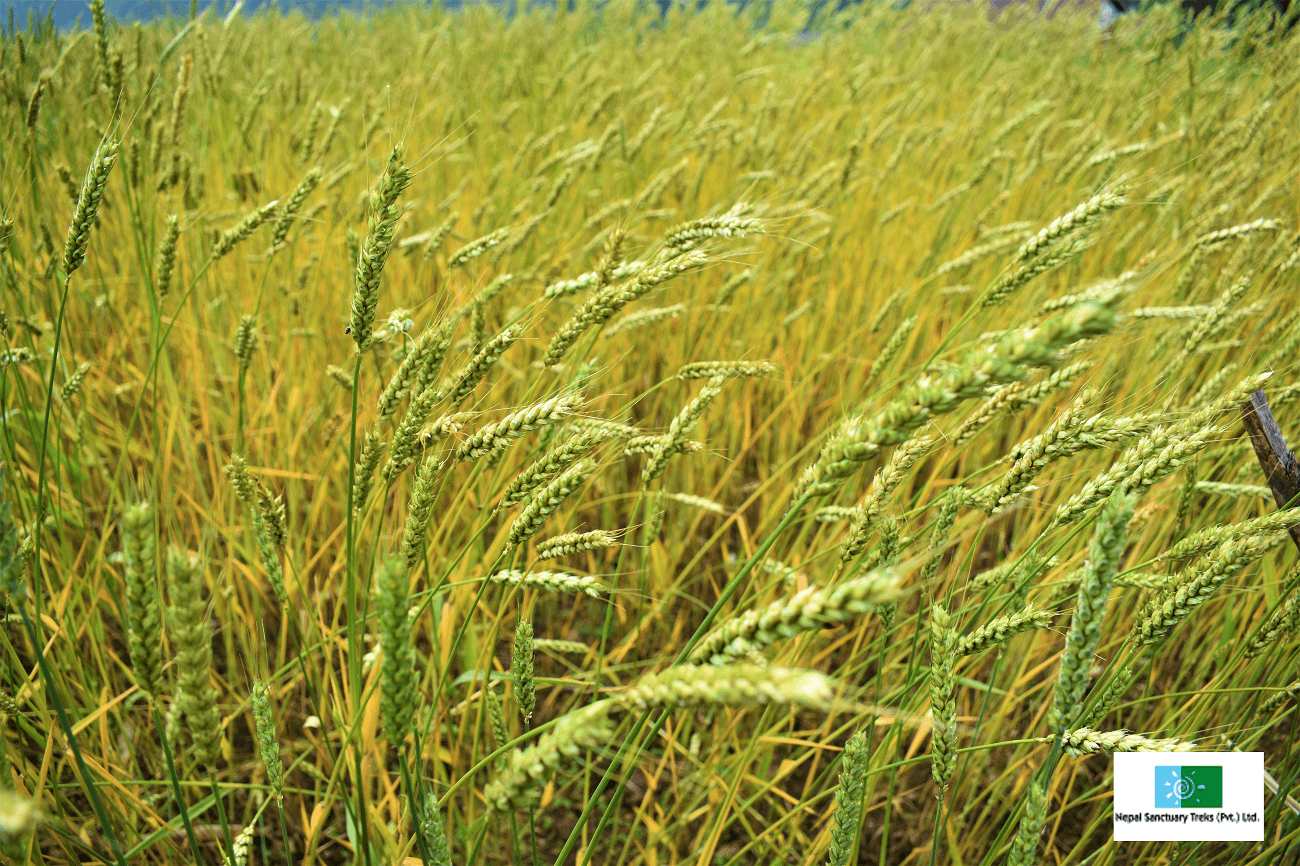 Moreover, trekkers can enjoy incredible warm hospitality, and get an opportunity to try authentic cuisine like tsampa porridge, Sherpa stew, an alcoholic fermented millet and corn "beer" called Tongba, and several dishes.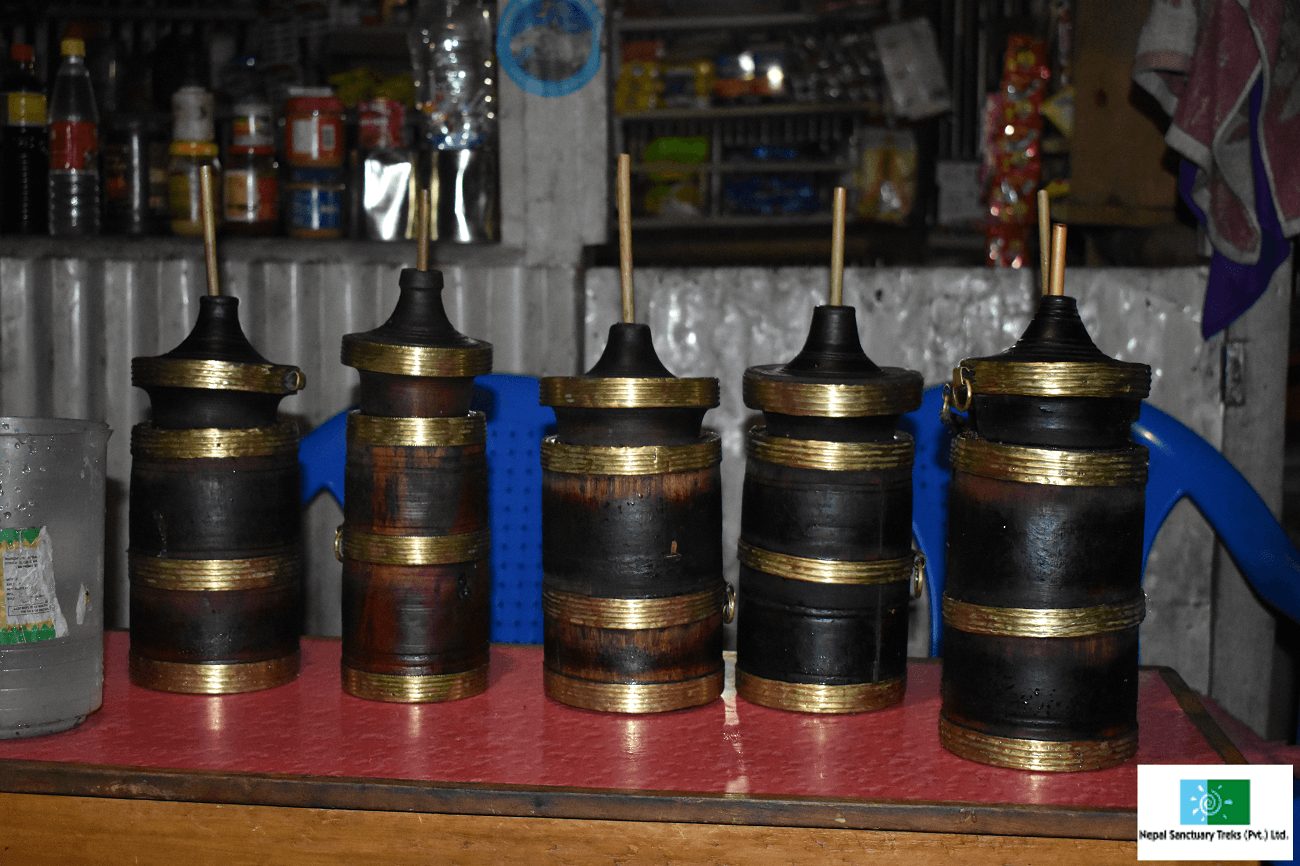 Also, it's worth trying cardamom tea made from the pods of the many plants growing throughout the forests.
Kanchenjunga Trek – Getting There
Taplejung is an initial point of trekking Kanchenjunga. You can take a 50 mins flight to Bhadrapur, then an 8 hours drive to Taplejung. Daily Flights are available from the Tribhuvan International Airport to Chandraghadi Airport in Jhapa district.
There is an airport at Suketar situated between Biratnagar and Taplejung but flights are irregular.
Tea Houses in the Kanchenjunga trail

Kanchenjunga trek can be undertaken in both tea house and camp trekking style. In current years, tea houses and tiny shops have opened up in the villages and other convenient places along the trail. This means money spent on accommodation and meals by the trekkers goes directly to the local economy.
Even though the tea houses are simple with basic amenities, trekkers will experience the real Nepal in all its diversity of cultures and landscapes. For culture enthusiasts, this is the ideal opportunity to immerse into the local culture and interact with local people.
Best time to visit Kanchenjunga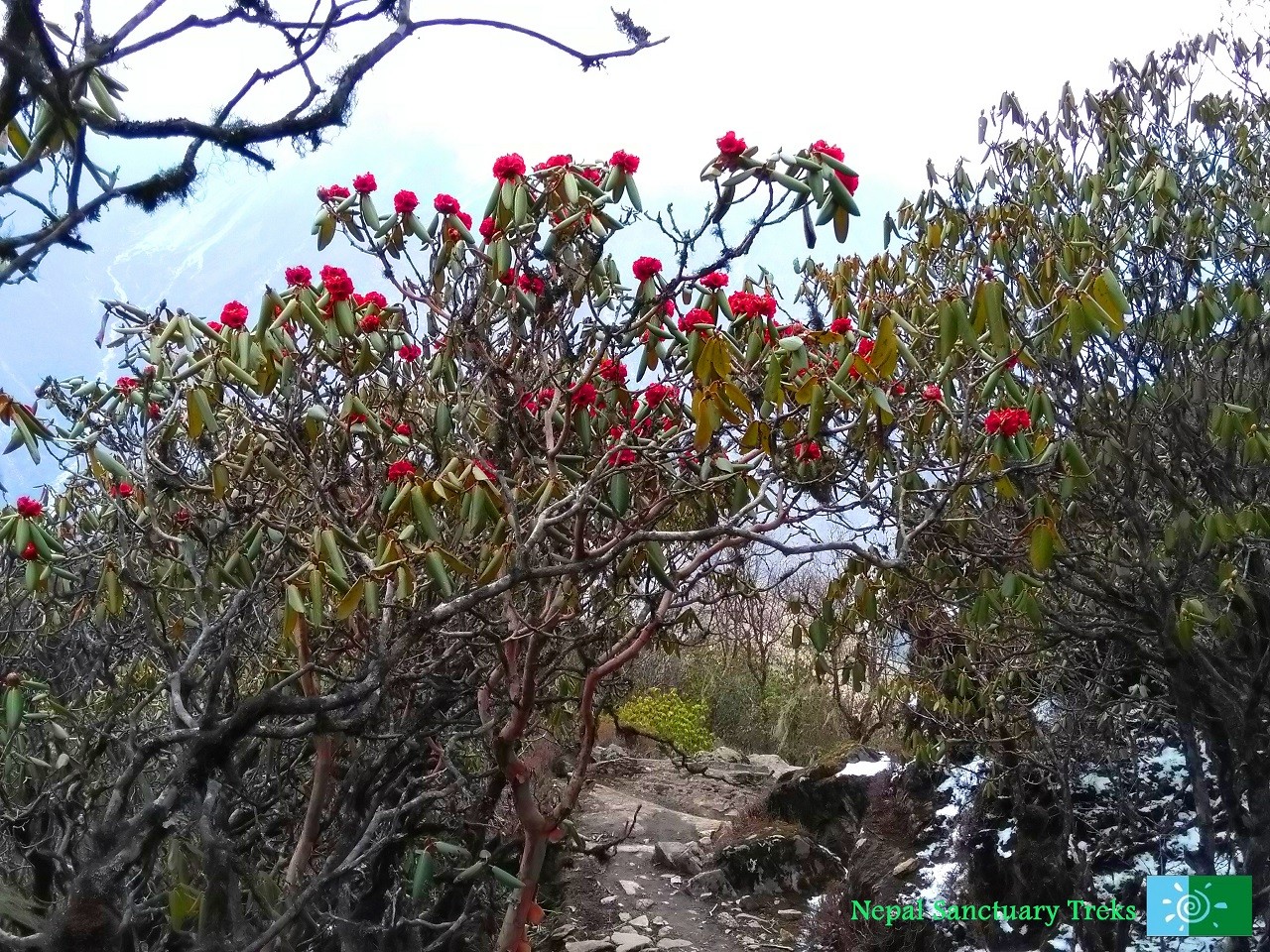 The ideal time to trek Kanchenjunga is spring (March-late May) and autumn (late September – mid-December). During this time, the landscape will be washed clean by the monsoon rains to enhance freshness in the air.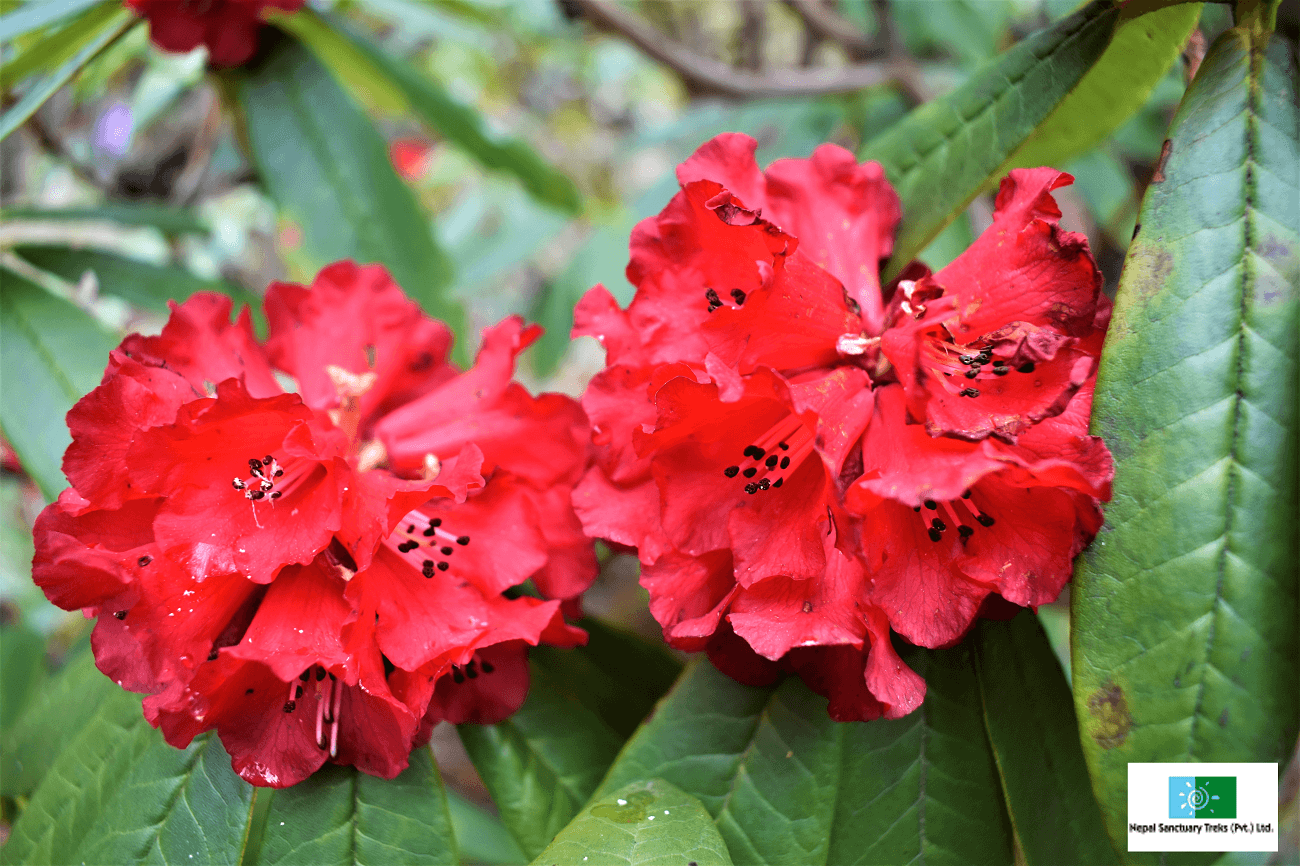 The weather during these seasons is pleasant; perfect for trekking. Also, the views are spectacular with a clear blue sky. In spring, the entire Kanchenjunga trail adds charm with vibrant wildflowers and rhododendron.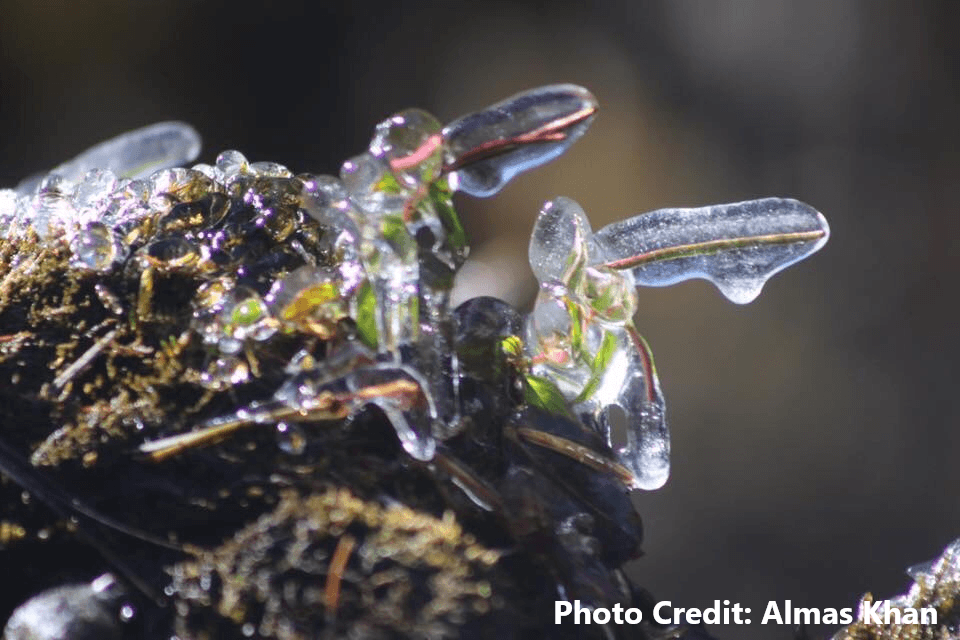 Monsoon brings heavy rain which makes the trekking trails slippery and invites many leeches.  The sky will be clouded over the peak in the rainy season that obstructs the Mountain View. While winter is very cold due to heavy snowfall. Teahouses in the alpine region remain closed due to snow. Sela Le Pass becomes challenging and inaccessible due to snow and slippery ice.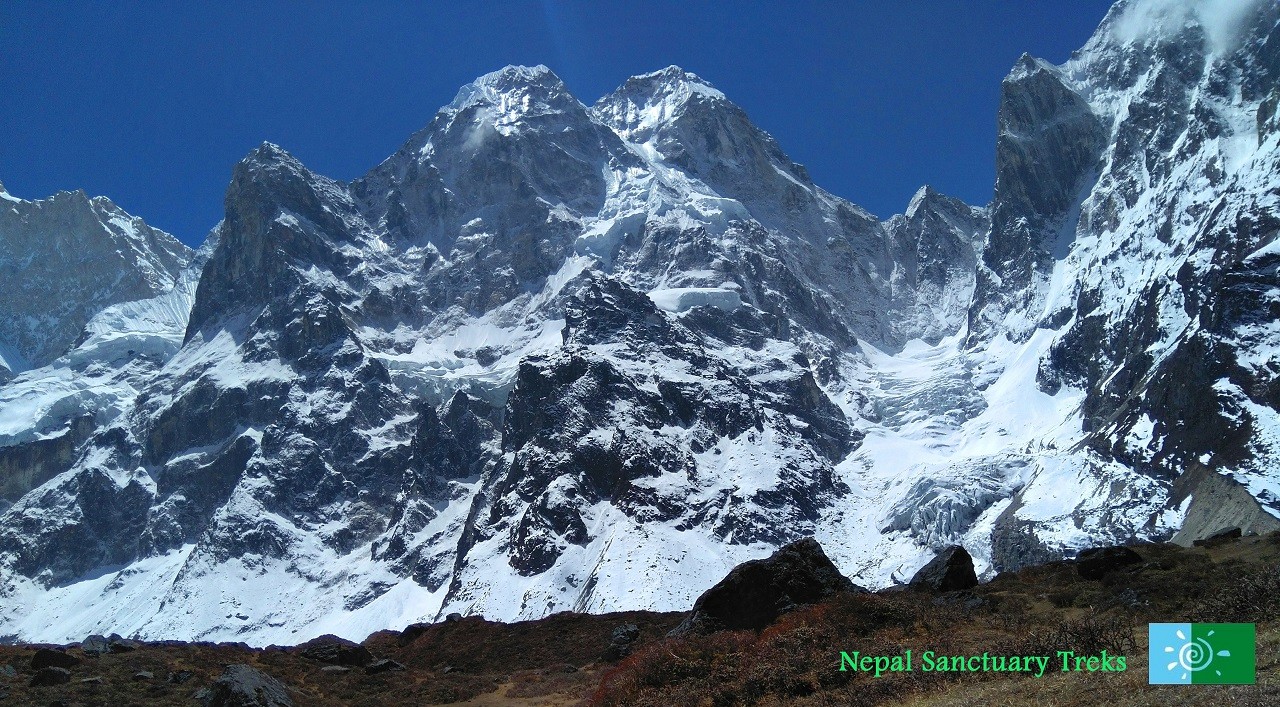 Kanchenjunga Trekking Packing List
The clothing requirements for the trek depending on the time of the year you are planning to trek. However, here is the general outline of what you will need during your trek to Kanchenjunga Circuit Trek.
Footwear
Hiking boots: Good ankle support.
Hiking shoe or sneaker
Sandals or flip-flops
Woolen socks, Light socks
Outwear
   Down jacket, Fleece jacket
    Clothing
         Hats
         Insulated Gloves
         Hiking pants, cargo pants
         Gaiters (for winter departures)
         Thermal Underwear/layers
        Light to mid-weight synthetic top
         Mid-Weight synthetic bottoms
         Extra synthetic top lightweight
         Bandana or scarf.
         Waterproof rain over pants
         Rain jacket / Poncho
         Waterproof backpack rain cover
Gears
         Day backpack: 25-35 L backpack (depending on one's preferences).
         Duffel bag
         Small lock: Bring a small lock for your duffle bag.
         Sack to organize and store your dirty laundry.
         Trekking Poles
         Sleeping bags: -10° C /14° F for a teahouse
         Trekking Towels
Personal first aid kit
Note: we provide a comprehensive group first aid kit but please bring personal medications and other items you might use regularly such as:
 Any personal medications.
 Malaria prophylactic tablets.
 Blister treatment (Compeed patches are the best).
 Rehydration powder e.g. Dioralyte.
 Analgesics (paracetamol, ibuprofen and aspirin).
 Plasters and zinc oxide tape.
 Throat lozenges.
Diamox (helps with acclimatization).
Personal Equipment
Two water bottles (Nalgene wide-mouth bottles are the best).
Water purification tablets (Pristine, Biox Aqua, or Aqua Mira).
Favorite snack food.
Books, iPod, cards, etc.
Trekking poles (optional).
Camera with spare batteries and memory cards.
Insurance certificate.
Earplugs (optional).
Hand sanitizes (optional).
Personal wipes, Biodegradable soap
Passport size photograph if you plan on obtaining your visa on arrival
Passport and airline tickets
Supply of personal toiletries, including insect repellent, sunscreen, tissue paper, chapstick, and travel-sized containers
Books on tape and a Walkman (optional, useful when light is dim)
Pocket knife (optional, useful for peeling fruit. Do not pack in carry-on bags.)
Short Wave Radio (optional)
Favorite Herbal Tea or decaf coffee (optional)
Eagle Creek or large Zip Lock bags for packing loose items (optional)
Any prescription medications you require (in their original containers)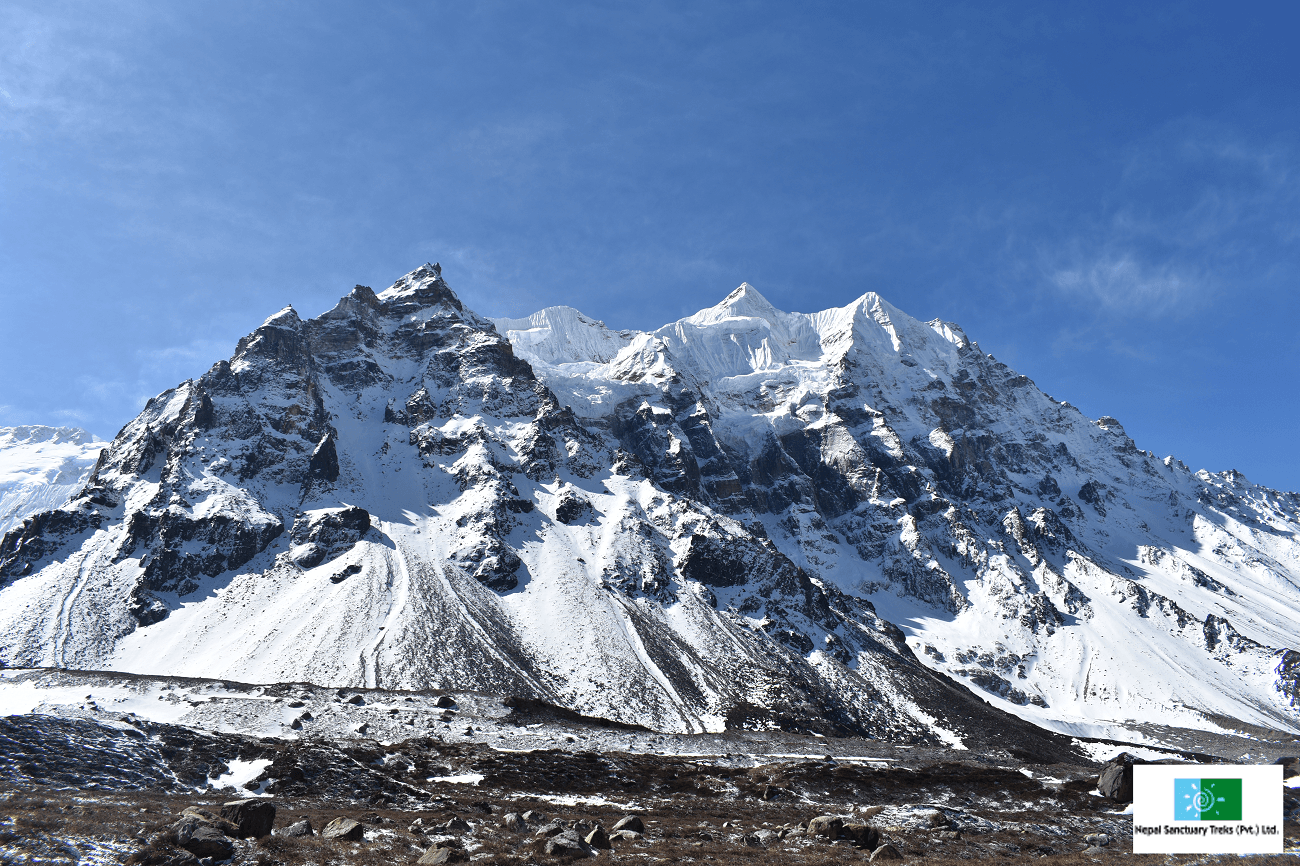 Kanchenjunga Trek Nepal provides trekkers to discover the unspoiled wilderness trail. This region is enhanced culturally along with nature which is still out of touch with the modern world. Therefore, you'll feel an entirely different world with incredible local life and untouched natural marvels.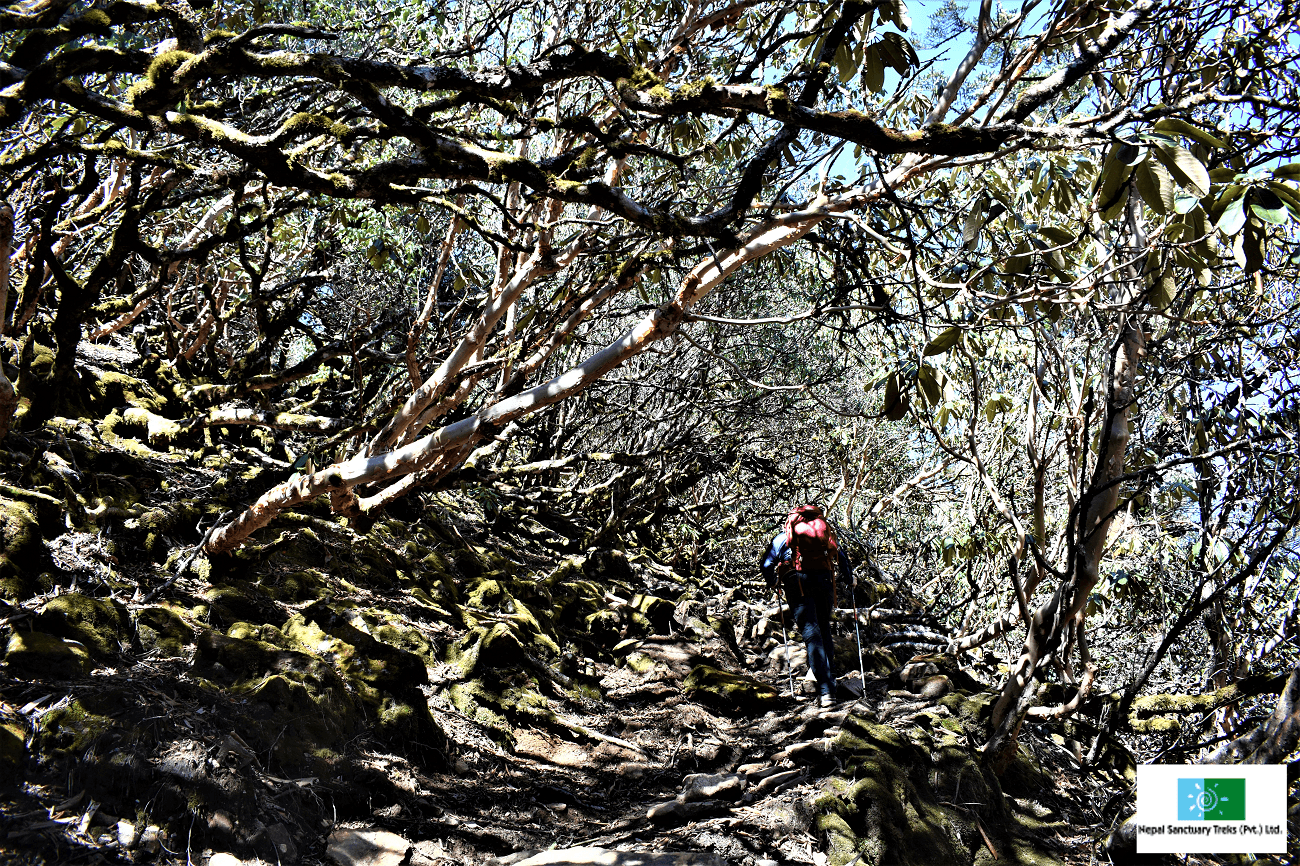 Nepal Sanctuary Treks has been organizing and arranging customize trekking since 1998. We have a team of well-experienced and skilled trekking guides, cooks, and porters to make your trip successful.
Connect with our expert if you need help in planning your trek to Kanchenjunga