Trip Facts



Maximum Altitude
3,810 m/12,500 ft.

Best Season To Visit
March-May, June-September, October-November

Average Group Size
2-15 pax
Trip Highlights
Trek through a stark desert landscape with spires and cliffs
Lying in the rain shadow, a great trek to escape the summer monsoon
Tibetan Cultures, Monasteries, Food, Lifestyle.
Trip Overview
The Upper Mustang trek is the ultimate gateway to the mysterious world of the ancient Buddhist kingdom of Mustang, also called Lo.  Upper Mustang was a restricted for foreigners and tourists until 1992 and hence named as Forbidden Kingdom. Upper Mustang, without a second thought, is the beautiful trekking trail up in the Trans-Himalayan Region of Nepal. It is an entirely different land that nurtures you with extreme pleasure, and perks beyond imagination.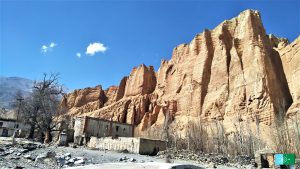 This trek passes through one of the arid regions of Nepal and offers beautiful mountain scenery. The incredibly red oxide and silver hues of the lofty cliffs and the endless variety of gray rolling hills of the Mustang will surely imprint in your memory long after you return home. The region is rich in ancient ruins, gompas, old fortresses primeval cave complexes, and amusing legends of history that can leave one speechless.  In addition, you can witness the Tibetan culture that preserves authenticity.  Panoramic vistas of Nilgiri, Annapurna, Dhaulagiri, and others, are also part of this thrilling trip!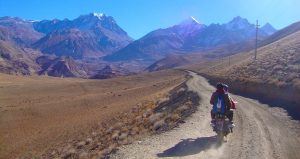 The trail of trekking in Mustang follows upstream through the quaint villages; Chhusang, Chele, Syanbochen, Ghami, Dhakmar, Charang with the incredible landscape, and monastery. The trail leads through numerous passes; the highest in the Nyi La (3,990 m) and settless in green havens. Finally, you reach the marvelous walled capital of Lo Manthang. Within Lo Manthang itself a visit to Namgyal Gompa and Tingkhar, the last main village in the northwest of the area, as well as the King's palace, brings a further cultural understanding of the area.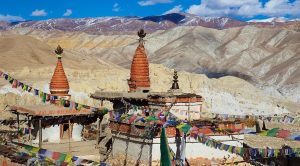 If you are planning to do Upper Mustang trek, we advise you to do it during mid of May. Around mid of May, you will get a chance to observe a fascinating annual festival called- Tiji. All the residents of Lo Manthang celebrate the Tiji festival for three days annually. It involves Tibetan rituals that celebrate the legend of a son who had to save the Mustang kingdom from destruction. It will be a unique opportunity to witness the vibrant color, attire, dancing, and ritual. Furthermore, it is a beautiful moment, for people to exhibit all of those to us.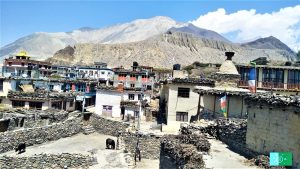 Note: below trekking hours, altitudes and distances are approximate, and absolutely for the general idea only.