Nepal is the small yet proud and diverse country. Diverse in terms of the culture, custom, and tradition to the topography itself. For a small nation like Nepal, this diversification is really amazing. There is a wide range of biodiversity with much rare flora and fauna, cultural diversity with different customs and way of life, there is geographical diversity where you can find plain and fertile land in Terai region and tall and glorious mountain in Himalaya region.
Out of many attraction and features that Nepal has, Mountains are amongst the top of the list. Thousands of tourist make up to the several base camp of different mountains every year. If you are having thoughts of doing some adventure in this awesome country then, what's stopping you? But if your friends are reluctant and too boring to try out some adventures with you and you are left all alone or you want to spend some time by yourself with nature, then we have a solution for that too. We will assist you from the moment you start the trek to the moment you make it back safely. And, again, if you are hesitating because you are a female and females are supposed to be fragile, aren't they? Then there isn't any better opportunity to prove a solo female is worth more.
So, today to all those daring females, who are willing to go for a solo trek in Nepal, this article will tell you all you need to know.
Why choose Nepal for the solo trek?
Coming to Nepal will certainly give you the chances of doing several adventures like bungee jumping, skydiving, trekking and many others. Apart from all the adventures, you will also get to dive in the pool of diverse culture where you will the distinctive lifestyle of people and you can try some fun things in Kathmandu itself like trying Nepali cuisine, going to all the three Durbar Square of Valley, visiting Thamel, Asan, Garden of Dreams and many more.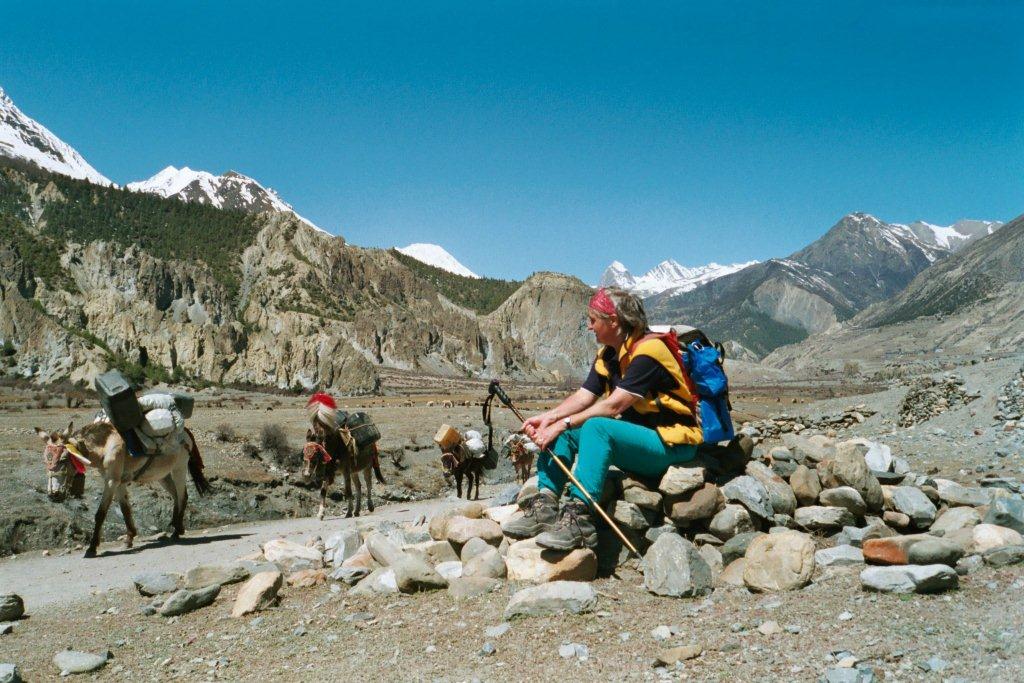 What the best destinations for trekking in Nepal?
After you decide to visit Nepal and checking out the list, you find trekking is the best way of knowing the nature, witnessing the alluring beauty and knowing Nepal, then let me help you will some trekking destinations.
Everest Base Camp Trek
Everest Base Camp Trek will take you to the base camp of Mount Everest. It is at an elevation of 5,364 meters. During your trek, you will come across many spectacular views of beautiful mountains, villages and several Buddhist Monasteries.
Annapurna Circuit Trek
Annapurna Circuit Trek is another popular trekking destination of Nepal. This circuit trek is of 160-230 km depending on up to where motor transportation is used and where the trek ends. You will witness the magnificent of beautiful peaks like Annapurna, Manaslu, Gangapurna, Tilicho, and others.
Are you travelling Nepal alone? Get the right information.
Langtang Valley Trek
This is another famous trek of Nepal to the Langtang Valley especially known as the valley of the glacier.
Annapurna Base Camp
This trek will take you to the base camp of Annapurna and throughout the trek, you will pass beautiful hills, distinctive villages, and glorious mountains. Annapurna Base Camp is at an elevation of 4320 meters.
Gokyo Trek
Gokyo lies on the west side of Everest Base Camp. In your trek in Gokyo, you will arrive at Gokyo Village, where you will find Gokyo Lakes (six of them), which are of religious significance. Then you can go up to the Gokyo Ri, tallest peak in Khumbu region.
These are some popular trekking of Nepal, however, the list doesn't end here, click here to explore more.
How safe is Nepal for the solo female trek?
After checking out the list above and decide on your destination, you probably want to know if it is really safe for a solo female. Trekking for several days in a difficult route and the higher altitude is not a piece of cake. And doing them alone, with no group makes it even challenging. However, in Nepal, this challenge will be full of fun and exciting.
Nepal is a very religious country and so hard line that from their way of living to the food they eat, they do it as their religion says. Due to the traditional way of thing of people here Nepal is safe for you.
In Nepal, females are considered as the prestige and pride of the family. All the ethnic group of Nepal is strict about the way of treating females and males are very protective of a female in this society. So if you are a foreigner on your own, you will be warmly welcomed Guests as God in Nepal and moreover if you are female, they will treat you with great hospitality and won't jeopardize your safety issue.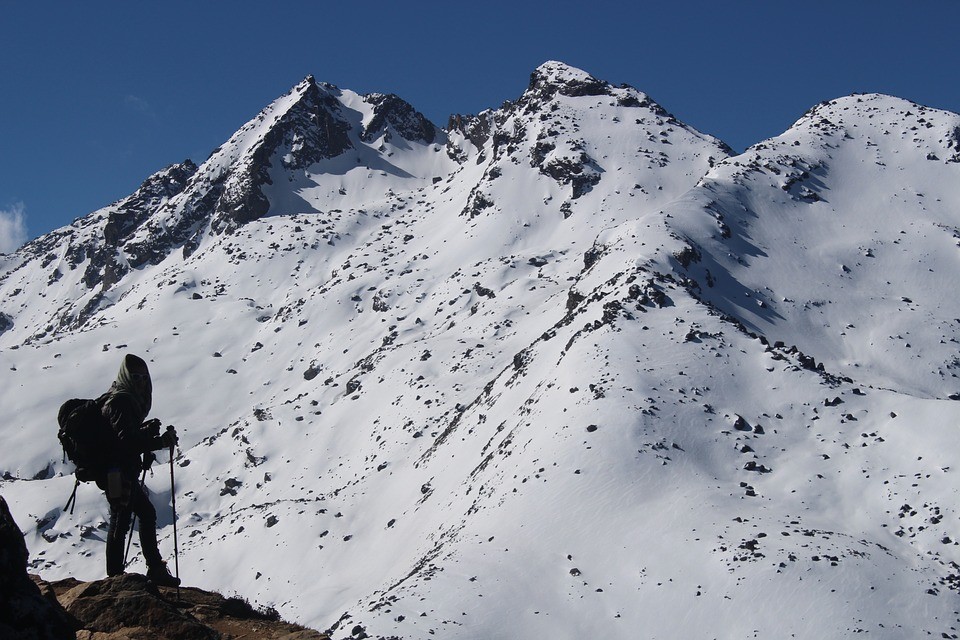 Tips for Solo Female Trek in Nepal
Nepal is a conservative country, where many people have old-school thoughts. It may be difficult to get familiar with this new culture, but reading out this tips, it will help you to some extent.
   Some people have some peculiar ideas about foreigner given to then liberal culture, a way of life and way of clothing. So you must be cautious about your dress code. Short dress, half pants, sleeveless are considered offensive in some places. However, this won't be of any issue in cities.

   While trekking is fully equipped and travel light. Going on a solo trek, you will be on your own, so carry every possible necessity and let them be light. Some must carry things are torch with spare batteries, trekking boots, night sandals, medicine, toiletries, gloves, socks, underwear, hats, windproof and waterproof jackets.

   Of everything you carry do not forget to carry spare of them.

   Mensuration is not an easy topic of Nepal. People here are reluctant to talk about those things so it may be hard to find the sanitary pads in remote areas. So make sure you buy them in city areas. Otherwise, you can plan your trek as per your mensuration cycle.

   Hire a porter as they will carry your bags and help you navigate the route as well. You can trust the directions of porter as they have been walking the route for a long time.

   Now, hiring a porter doesn't mean he is your trekking guide. So buy a trekking map from stores and as they will show if you are on the right route or not.

   Trekking in the high Himalayas means no ATMs or bank or remit services. As the areas are remote, these services won't be available, so you have to carry enough cash during treks.

   Some places might hold restrictions on foreigners, so make sure you have permits to every place you are going.

   Travel insurance is must do thing while on a trek, especially for solo travellers. The serious condition may occur when you will need quick medical evacuation and those are usually expensive. So better you have insurance.

   Inform your respective embassy, so they can keep a record.

   You must carry a local SIM, so you can make a call for help in case of any mishaps.

   Always be polite and know about the gestures. Gestures can be different in different places, so be careful of gestures you use and know about the do's and don'ts.

   Keep some more days on hand than your actual plan. While in your trek you may encounter many beautiful valleys and villages, with distinctive culture and lifestyle. You may never get a second chance to visit the same place and if you get that chance it may not be the same, so keeping some more days will give you the chance to the culture and people more closely.
Everest Base Camp trek for solo female
Undoubtedly Everest Base Camp is one of the famous treks in the whole world. Trekking up to the base camp of the world's highest mountain, Everest, is certainly something. Many female trekkers have made up to the camp in past successfully, so why can't you? The fact that you are a female won't make the routes any harder or easier, you just have to have the confidence and belief in yourself to make it happen.
You will arrive at Lukla from Kathmandu on a direct flight. Then your trek to Everest Base Camp will begin. From Lukla, you will trek towards Phakding which is at 2,652 meters of altitude, then to Namche Bazaar which lies at an altitude of 3,440 meters. You must acclimatize for a few days in Namche Bazaar before moving to a higher altitude. Then you will trek to Tengboche (3,860 meters) and to Pheriche (4,410 meters). It will best to rest and acclimatize in Pheriche, then to Lobuche (4,910 meters). From Pheriche, you will be trekking towards your ultimate destination Everest Base Camp, which is at an altitude of 5,364 meters. Most of the trekkers continue their trek towards Kala Patthar after from where you will see the magnificent and closer view of Mount Everest. Then you will make your backward trek from Kala Patthar returning to Pheriche and then to Namche Bazaar. From Namche Bazaar, you will return to Lukla and to Kathmandu from where you will head towards another destination.
Are you travelling Nepal alone? Get the right information.
Conclusion
So if you are planning for a solo trek in Nepal, then Nepal Sanctuary Treks will be more than happy to make the necessary arrangements for you. We can also organize a group trek will of solo females coming from different parts of the world, whichever the choice you make, we will be there to assist you. We carefully plan together with you and supply you with all the information necessary for your safety, comfort, and pleasure. For further information on solo treks please write us at info@nepalsanctuarytreks.com or gtulsi@wlink.com.np.