The Everest Base Camp trek is the most thrilling and adventure of a lifetime.  Everest region is a popular trekking destination where Sir Edmond Hillary and Tenzing Norgay Sherpa have first stepped their foot on this region and top of Everest.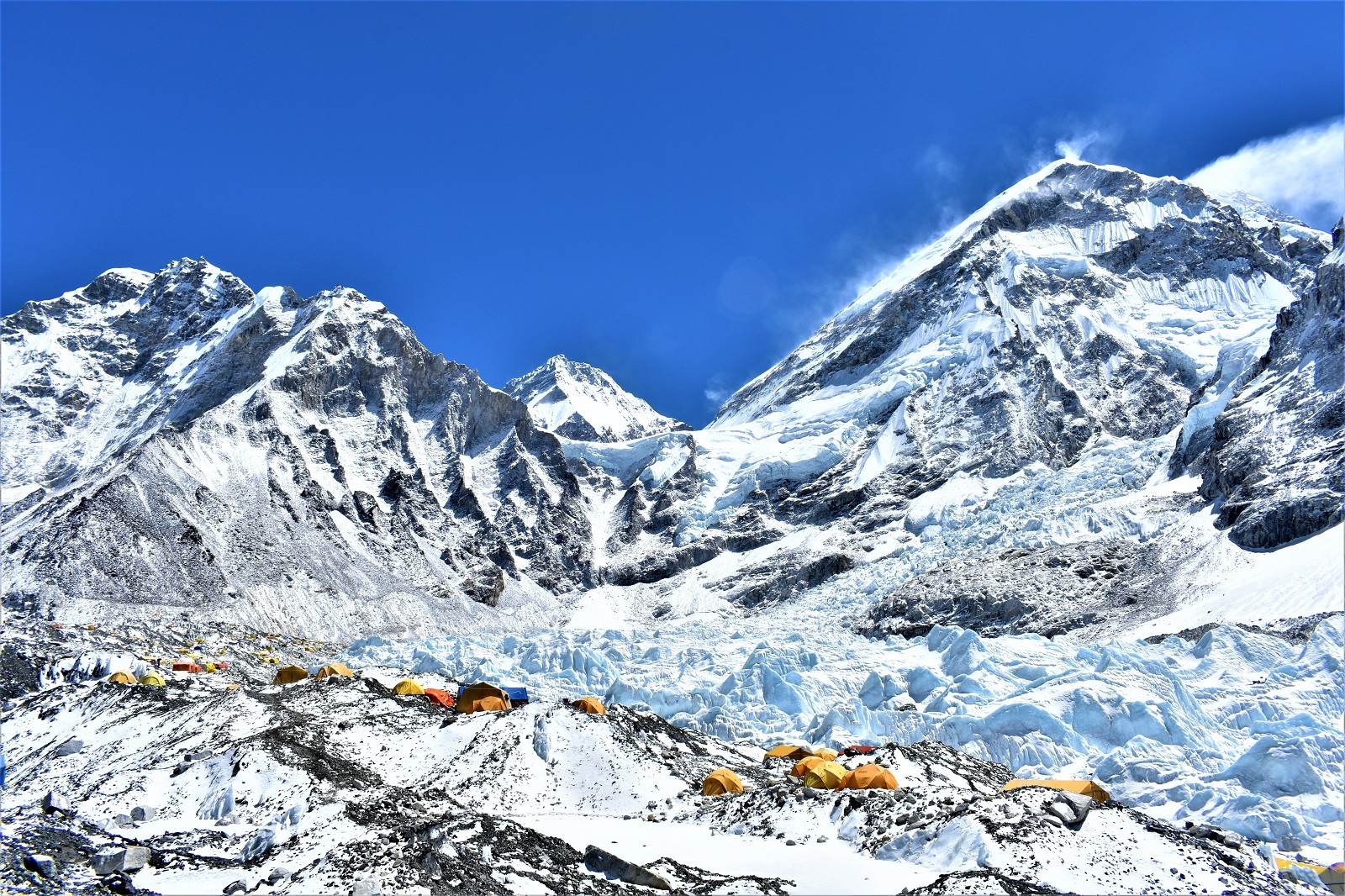 Trek to Everest Base Camp rewards with great mountain terrain and cultural diversity. The trail takes you through the rugged landscape, massive Mountain View, heart-throbbing high suspension bridges lined with fluttering prayer flags, lustful forest trails, exceptional wildlife, quaint Sherpa settlements, and spiritual monasteries.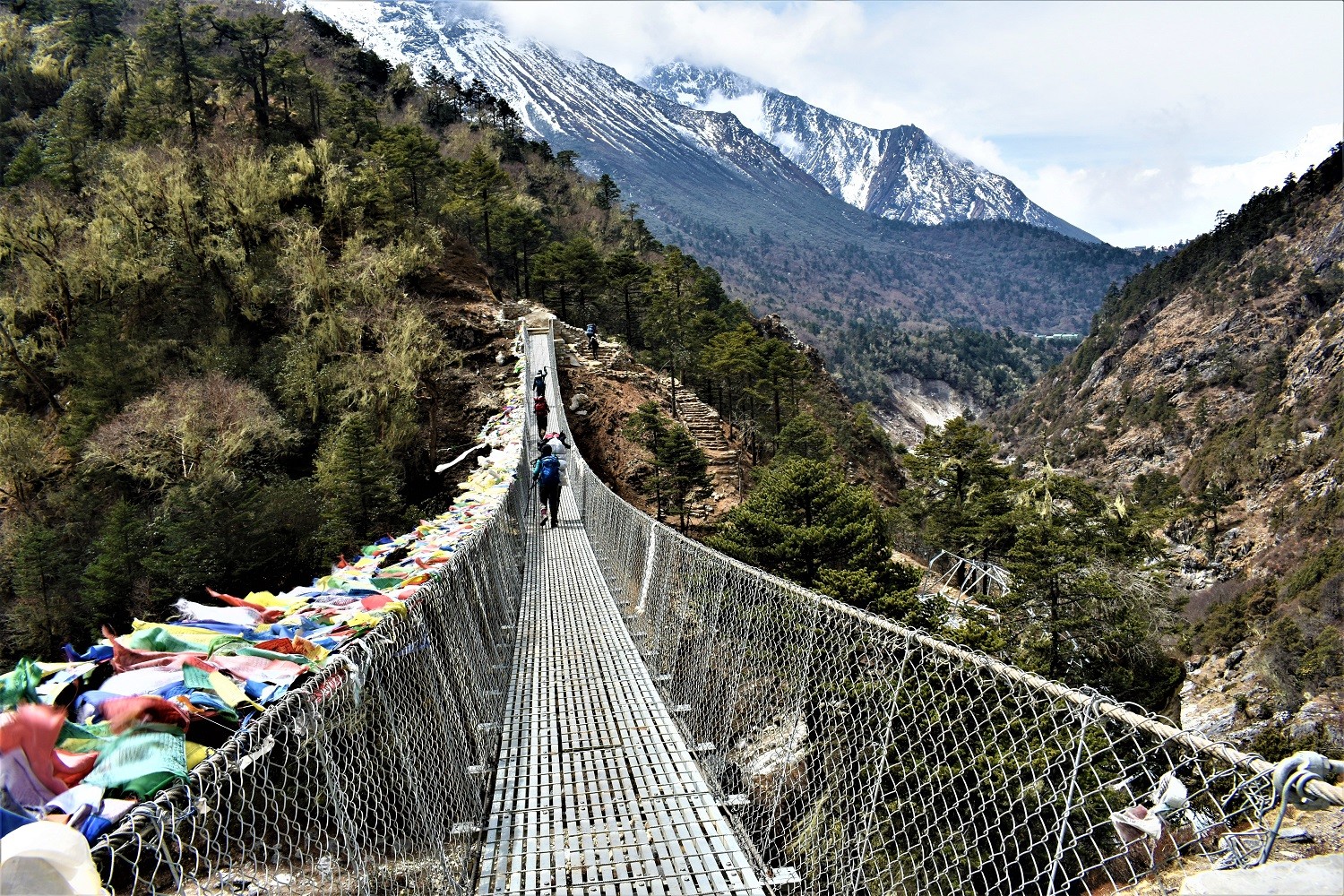 Beyond the legendary peaks and landscape, trekkers get insight into the culture of Sherpa. Additionally, the trekker will also get an opportunity to taste the authentic local foods in these region made from the firewood.
This trek is all about admiration and enthusiasm which captivates all adventure seekers to the core of your own heart. One can join this marvelous trek as a family trekker, solo trekkers or with school groups to touch this peak, reaching Everest Base Camp.
And one of the perfect things that makes the Everest Base Camp Trek unforgettable is the extensive range of side trips offered in this region. Everest Base Camp Trek side trip excursion is also part of acclimatization. The trekkers are acclimatized sufficiently to fully relish the main trek. Here is a list of side trips of Everest Base Camp:
1. Thame Legendary Hike (3,899m) from Namche; Hiking Duration Approximately 5 hours
Namche is the is an ideal place for acclimatization and trading hub of traders come from all corners of the Khumbu and as far as Tibet to trade their products. Village dweller makes their weekly trek to Namche Bazaar to purchase goods.
Thame is the home to numerous well-known Sherpa mountaineers, comprising Tenzing Norgay Sherpa, the first man to ascent Mount Everest along with Sir Edmund Hillary, Ang Rita Sherpa, known as "Snow Leopard" and Apa Sherpa, 21 times Everest summiteer.
This side trip leads trekkers through a part of an ancient trade route joining Khumbu to Tibet. The walk itself is serene with outstanding views of the mountains as it winds in and out of the woodland on the side of the gorge. Along the trail, we encounter abundant wildlife such as Tahrs and Monals, numerous stupas and vibrant prayer paintings on rock walls.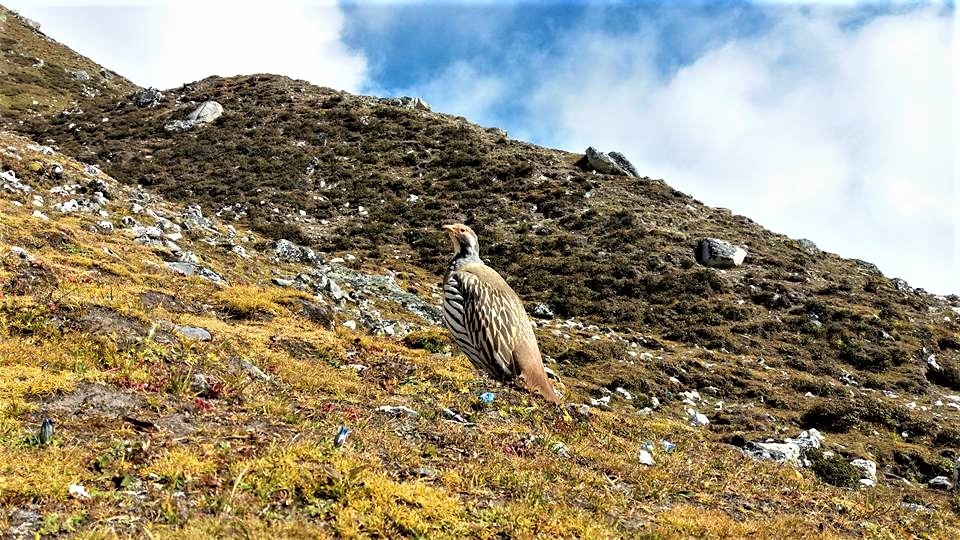 Clinging to the side of the massif far in the distance, Thame is the last Sherpa settlement to the border of Nepal and Tibet in Khumbu called 'Namgpala'. Thame monastery is also one of the three ancient monasteries in Khumbu. The annual ceremony of the Mani Rimdu festival takes place in  Monastery.
2. Khumjung and Khunde (3,790m) from Namche; Hiking Duration Approximately 2 hours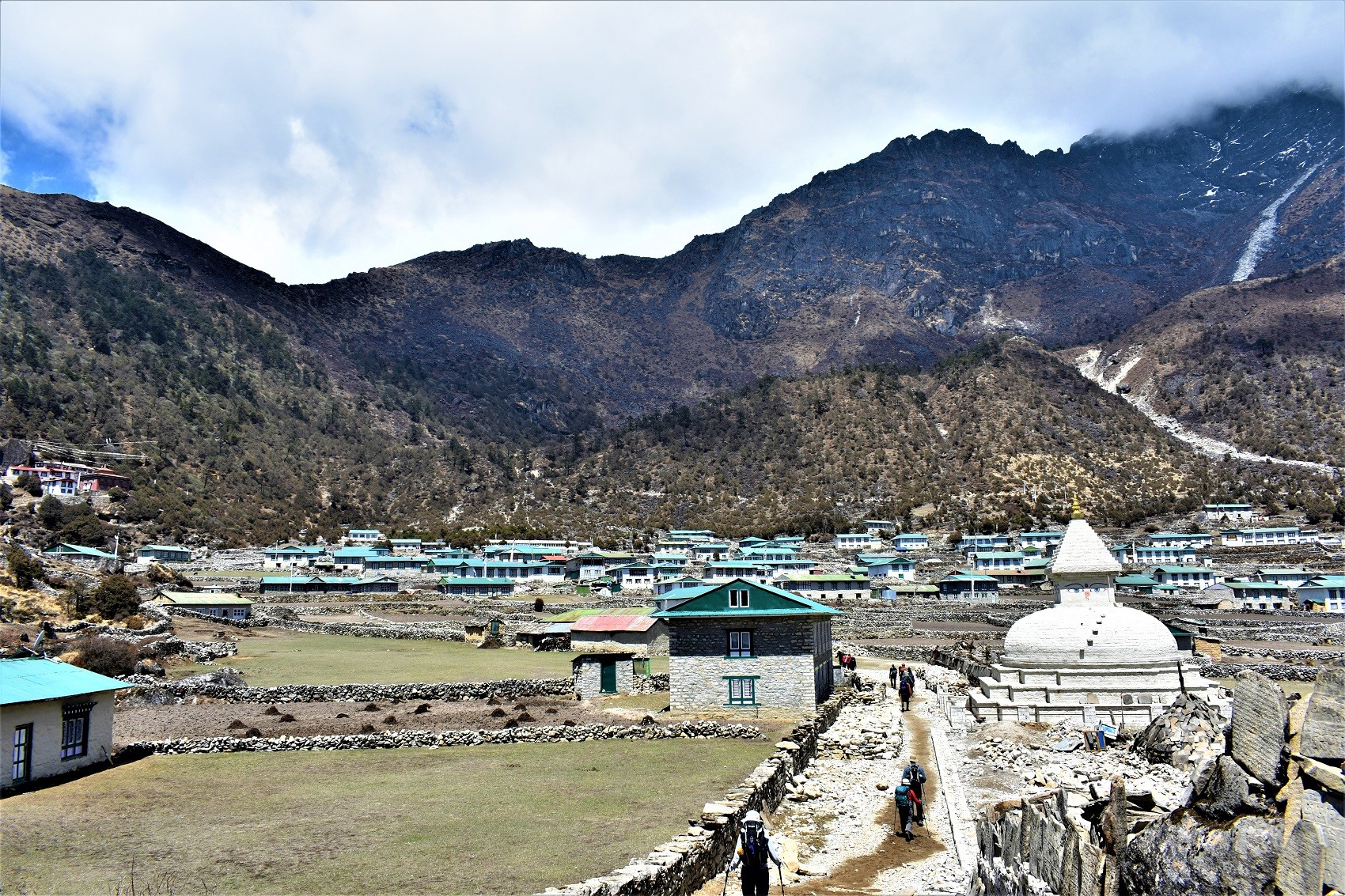 Khumjung is one of the most charming Sherpa hamlets and can opt to hike up to Khumjung as well as Khunde. These are twin green villages with rock walls dividing stony fields have beautiful landscape views on all sides.
The cluster of houses in Khumjung topped with consistently green roofs that intermingle seamlessly with the surrounding landscape. It is dominated by Khumbila to the north and the valley encircled by a beautiful forest of fir and rhododendron. The views of Ama Dablam, Everest, Lhotse, and other almighty peaks are awe-inspiring. Khumjung is the traditional village along with another village Khunde. Trekkers can often spot Himalayan Monals and Blood Pheasants while Lammergeiers and Golden Eagles are not an irregular sight in the skies above.
This short side trek will be worth visiting where you will come across the Sherpa people and their distinctive culture. Moreover, trekkers get an opportunity to be close to these fascinating mountain people and experience their generosity. Learn more about Khumjung's attraction.
4. Syangboche (3,450m) from Namche; Hiking Duration Approximately 2 hours
A side trip to Syangboche provides panoramic vistas Nuptse (7,855m), Everest(8,848m), Lhotse(8,516m), Ama Dablam(6,812m).  This day`s trek trail is steep, yet Syangboche hill offers unrivaled 360º views of snow-white mountain peaks. The landscape is sublime and we could witness the entire Namche Bazaar after a short climb toward Syangboche. On a hill overlooking Namche Bazaar is the Syangboche Airport, an unpaved airfield which is not licensed for commercial operations and has few facilities. If you hiked up to Everest View Point Hotel (3,800m) then you can see the closer vistas of Mount Everest including other accompanied peaks.
3. Amadablam Base Camp (4,570 m)  from Pangboche; Hiking Duration Approximately 4 hours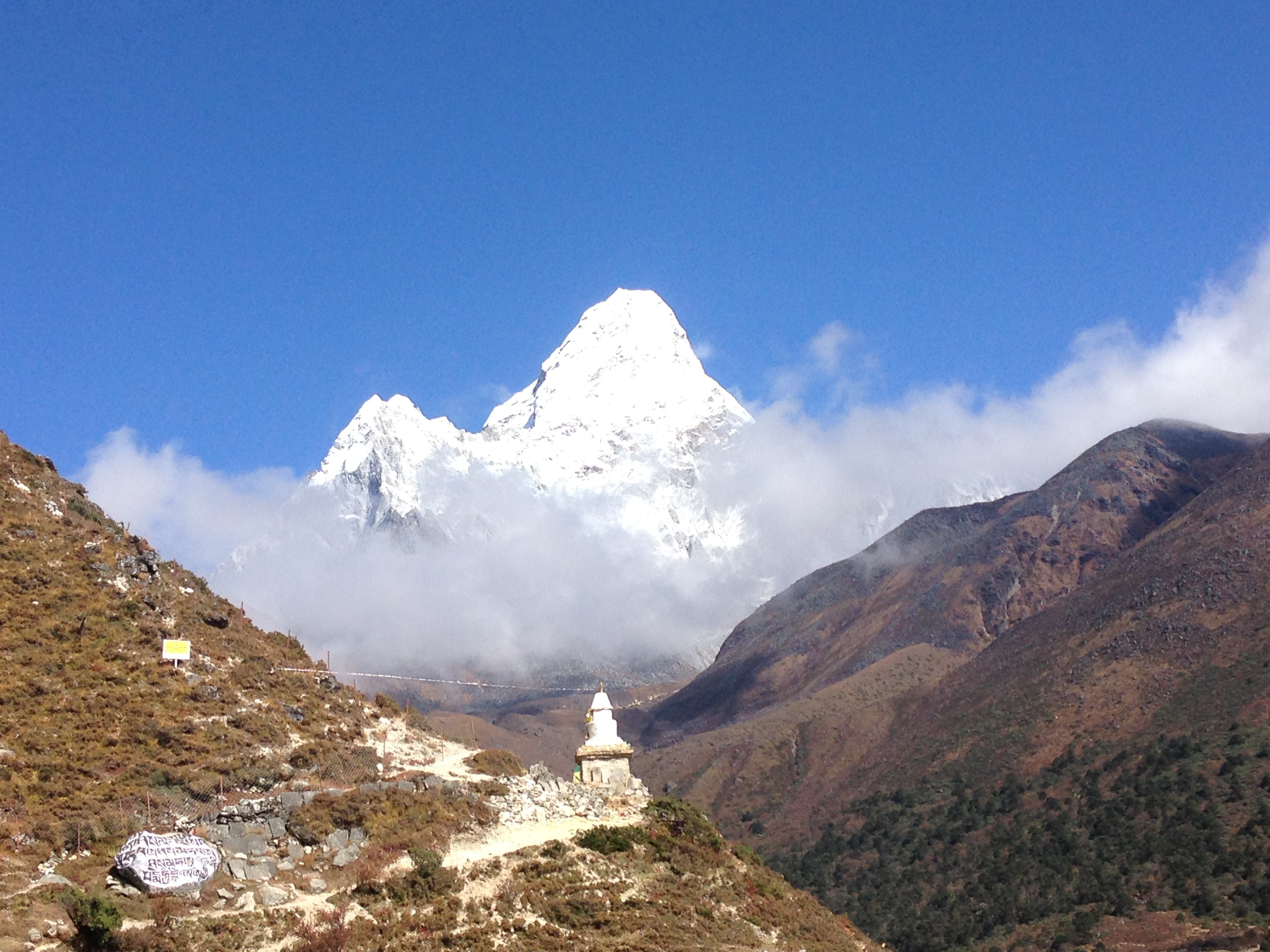 Amadablam Base Camp is a less trekked path side trip that leads trekkers right up to the base of one of the Khumbu region's most magnificent mountains. The trail from Pangboche to Amadablam presents a succession of lofty and rugged mountains abounding in charming and sublime scenery. Trekkers can enjoy the 360-degree surreal mountain views including Mt. Lhotse-Nuptse massif from base camp. Trekking to Amadablam Base Camp makes feel as if you are wrapped in the arms of this splendid mountain, known as the jewel of the Khumbu. 
4. Nangkartshang Peak (5,050m) from Dingboche; Hiking Duration Approximately 4 hours
Trekkers spend a few rest days acclimatizing in Dingboche before ascending to a higher altitude, for example, Kala Pattar, Everest Basecamp, or Island Peak.  
For acclimatization, most trekkers take Nangkartshang Hill from Dingboche as a side trip. Nangkartshang Peak looms above Dingboche that offers a commanding panoramic view of the Khumbu region, comprising Makalu, Ama Dablam, Chukhung and Numbur.
Locals called this peak Nangar-JOONG. Whatever the name of the peak is, it is an extremely remarkable viewpoint to immerse in the views of the several towering mountains in the Khumbu region.
Depending on the speed, it takes 3-4 hours to ascend the peak. The trekkers can either start the hike from Dingboche (4,410 m) or Pheriche (4,371 m). The route encompasses a steep climb all the way with roaring winds as one goes higher.
5. Chukung (4,730m) from Dingboche; Hiking Duration Approximately 3 hours
The Chukhung Valley is a small village in the northeast of Dingboche where it connects the Pheriche Valley. The trail passes through the vast landscape, stone-walled fields, and Imja Khola valley before entering glacier moraines amid the lofty peaks.
Chukung is an acclimatization day trip for trekkers before heading on to Gorak Shep and Kala Pathar. The walk is easy, less crowd and the mountain views are simply spellbinding. As you go higher the scenery grew more and more outlandish.
Besides acclimatization, the side trip to Chukung helps trekkers to know about diverse alpine shrubs grown in the alpine region. The trail winds through the beautiful rhododendron and juniper shrubs.  The medicinal plant such as Alpine Shrubby Horsetail or Somlata is also found here. The multi-colored alpine shrubs along the route certainly captivated the trekkers. During spring, the entire trail covered with rhododendrons along with honeysuckle and cinquefoils.
The mountain panorama is simply awe-inspiring. Trekkers can soak the view of almighty peaks including Ama Dablam, Imja Tse (Island peak) Nuptse, Lhotse, and Everest.
6. Hike to Kala Patthar (5,550m) from Gorakshep; Hiking Duration Approximately 3 hours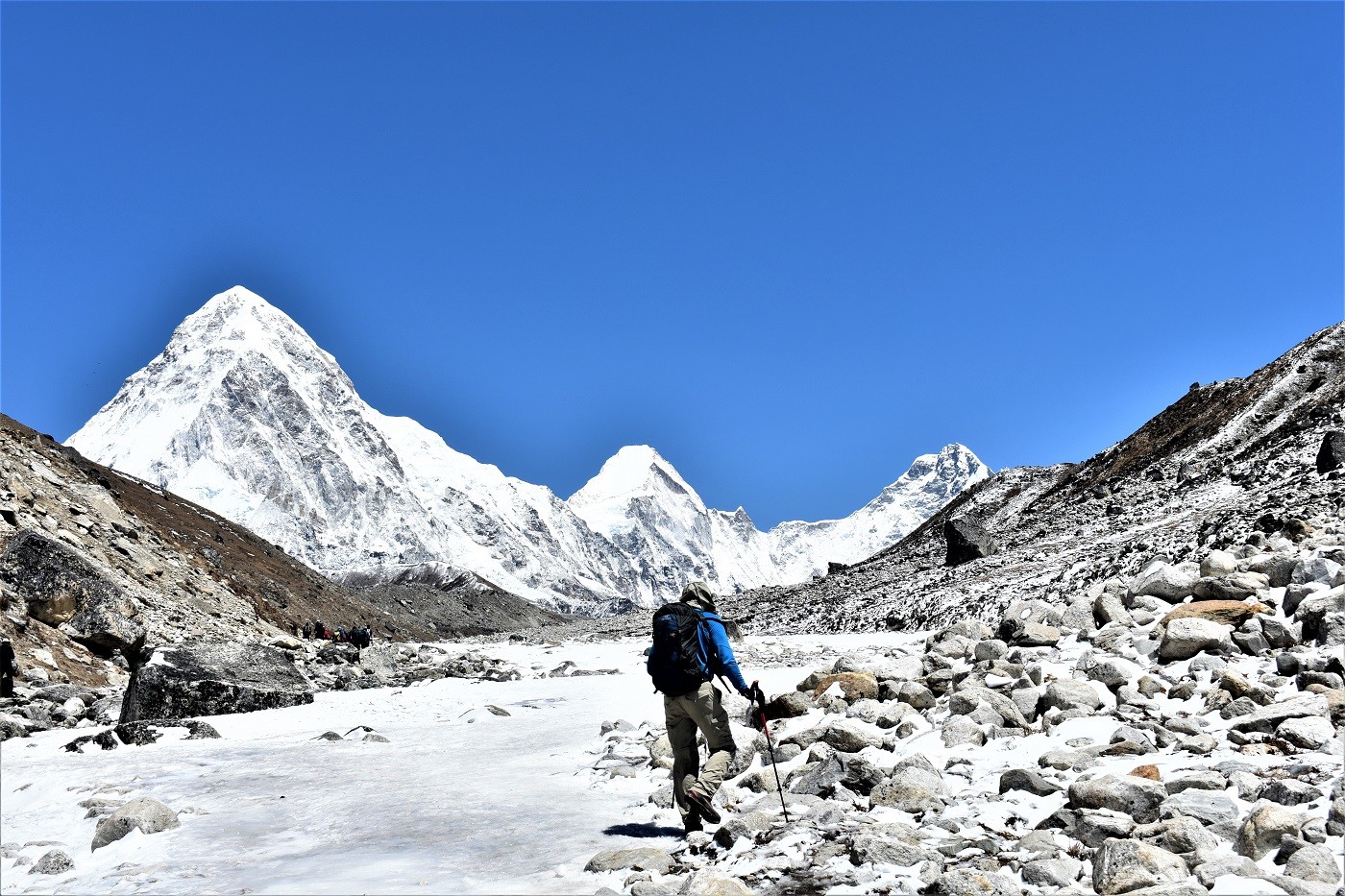 Kala Patthar (5,550m), literally called "black rock" is the most popular vantage point in the Everest Base Camp trek route.  One can witness the closet spectacle of the world's highest Mt. Everest along with several adjacent peaks and dazzling views of Khumbu Glacier.
The iconic mountain view that can be seen from Kala Pathar are Lingren (6,714m), Khumbutse (6,636m), Changtse (7,550m), Lho La (6,036m), Everest (8,848m), Nuptse (7,863m), Ama Dablam (6,856m) and Kangtega (6,635m). While some trekkers make a real early start to catch the mesmerizing glimpses of sunrise from this viewpoint.
Want to join EBC trek to have an adventure of a lifetime in complete leisure!
FAQ about Everest Region
What is the difficulty level of Everest Base Camp trek?
Everest base camp trek does not require professional trekking experiences.  However, one should be physically fit and sound mental determination. It is advisable to involve in hiking, cycling, uphill climbing prior to the trek. 
 What is Altitude Sickness?
Altitude sickness, the mildest form being acute mountain sickness (AMS), is the negative health result of high elevation. It occurred by speedy exposure to low amounts of oxygen at high elevation. To know more about Altitude sickness link  the article: Altitude Mountain Sickness: Causes, Symptoms, and Prevention
Can I apply for a visa online?
You can get visa online – filling the form and following the step by step procedure at http://online.nepalimmigration.gov.np/tourist-visa
Do I need to get a visa to travel to Nepal? What are the documents required to visit Nepal?
All nationals must hold a valid passport. Your passport must be valid for at least six months beyond your expected date of departure from Nepal. An entry visa for all except Indians for Nepal is required. You need to arrange these prior to departure with the relevant embassy/consulate or you even get a visa on arrival. Learn more:  Visa and Documents requirement
Do I need to take permits to trek in the Everest region?
The trekkers who wish to trek the Everest region need a TIMS card, Khumbu Pasang Lhamu Rural Municipality Entrance Permit and  Sagarmatha National Park permit.  If you are trekking Pike Peak at Lower Everest region then, the trekkers require to obtain TIMS and Gauri Shankar National Park Permit. Nepal Sanctuary Treks is here to arrange all the permits and organize the customize treks for you.