American Author Anthony J. D'Angelo asserts, "Wherever you go, no matter what the weather, always bring your own sunshine.''  He is right because you cannot conceive of obtaining the sunshine if you are miser enough to hurl yourself into the lap of nature.
Nature has that remedy to soothe the inner wound you have that no other medicine on earth can ever heal.
For that, all you need to do is to seek refuge in nature so you would be able to forget the worldly worries or the hustle and bustle schedule for the time being and be the part of the genuine nature where you shall experience the solace and peace of mind.
To achieve this goal, one of the best options could be the hiking to Everest base camp where you will get a chance to observe various kinds of soul-chanting sceneries and the people with diverse culture as you march towards the destination.
Nonetheless, there are things you know nothing about hiking to Everest base camp, yet you are supposed to know, which are mentioned below in no specific order.
Fitness solely does not ensure your success
Most of the people think hiking to Everest base camp requires you to have a good physique. However, if you are enthusiastic about grabbing the pleasure of hiking to Everest base camp, then there is nothing that halts you.
People are wrong when they assume that hiking demands as much energy as climbing the mountains does. However, do not worry about the load if you are going with a tour group because the porter will deal with that.
All you have to carry is your daypack containing stuff such as camera, water, snacks and the stuff like that. Likewise, what you need the most is your patience to acclimatize at higher altitude, which has nothing to do with your fitness.
It would be better if you do some workouts before you begin your real adventure, though. So, if you think you can then indeed you can.
Syangboche airstrip is not safe for landing airplanes.
Without patience, no work can be done perfectly. If you are planning to charter a helicopter and fly to the airstrip at Syangboche, then think thousands of times before doing this.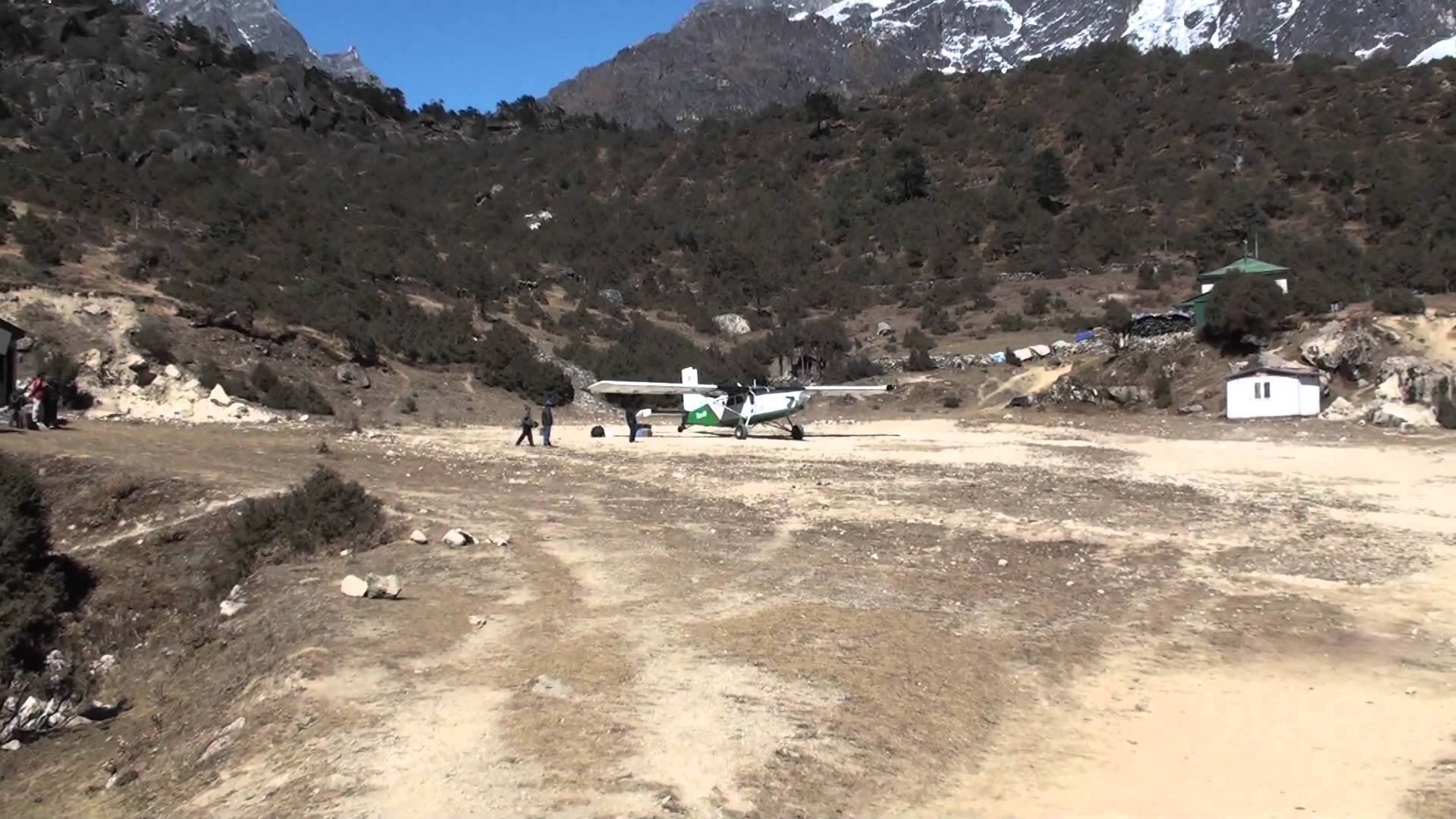 Syangboche airstrip (3,780 meters) is one of the most dangerous and unpaved airstrips in Nepal. Besides the pebbly runway, it is precarious due to occasional storms.
The genuine pleasure of hiking relies on the way where you carry the stick and let your feet hit mud and pebbles but not on skipping them.
You cannot enjoy hiking during the monsoon.
If you ever come under the influence of some money-minded agents who might try to convince you to go for the hiking during the monsoon season, you shall have no choice but to regret.
In monsoon, there will be frequent downpours, and the paths will be slippery. Furthermore, puddles will form throughout the trail. Presumably, you will catch a cold and would not be able to continue your journey.
Cloths will be soaked, and it will take days to dry. You cannot enjoy carrying drenched clothes with you on the way.
There will be the chances of a landslide at unprecedented places and times, which might cause casualties too.
Be prepared for everything
As you proceed on the journey, you will need many apparatuses. However, some people happen to carry the things more than necessary.
You should not do this instead of having good speculations about the things that are necessary. Do not go for the weight that consists more than 15 kg you will not be able to bear later.
You should be very conscious about the water and the light foods. So, carry at least two liters of water in your bag, which is extremely important during the trek.
We assume you are smart enough to pick up the rest of the things that are essential.
You should compromise on foods.
If you are fond of eating, then you should not be disheartened because at the Himalayas you cannot get all varieties of dishes that you have been eating in your respective country.
However, it is far better to eat from the earth than the box. Hence, you will be provided with all the things that grow in that locality which include the dishes of rice, potato, vegetables and all for breakfast, dinner, and lunch.
Presumably, you might be thinking it is a gross, but it is all we get at that altitude. There is no other option if you are on tight budget.
But if you wish to make a luxury trip no matter how much it costs, then you can have continental, Chinese, European dishes as well. The choice is all yours.
Additionally, do not desire for the meat at that height because it will not be hygienic. You do not want to have it if you see how the animal is butchered and prepared for the meat. It is indeed gruesome.
Do not expect this place to be a cheap one.
Can you imagine how things are transported to that altitude? No vehicles can reach there.
The only way to carry the things up there is the usage of human power and the animals as well. However, the porters will assist you with your stuff and all. Indeed porters are no less than Hercules.
It is a very toilsome task to carry things up there. Thus, everything is expensive than you ever imagine. You would not believe me if I say even for the cup of hot water, you are charged money.
Who do you think pays for charging the gadgets?  It sounds ridiculous, doesn't it?  However, it is common up there just because of the geographical difficulties. You do not need to be baffled.
Your credit cards will not work.
If you think credit cards will work at that height, then you must be fooling yourself. Do not ever think of carrying the card instead of cash. If you do that, then you will suffer.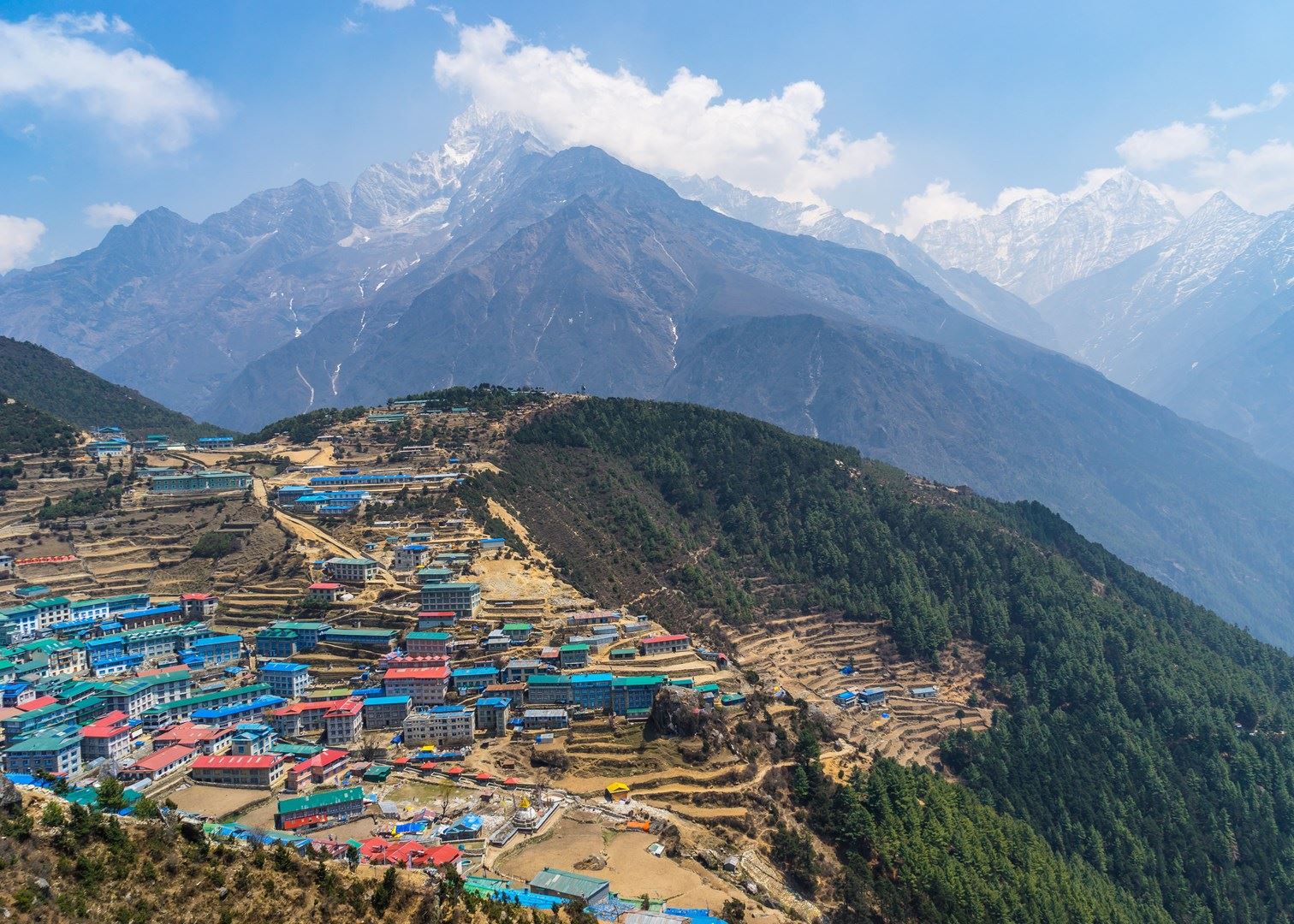 However, you can find the ATMs in Namche Bazaar and Lukla but do not depend on them because they might not serve you when most needed.
This is why it is better to pocket full of cash instead of a tiny card. Cash is the only means that will work.
Acclimatization at Namche Bazaar is compulsory.
Do not think you can ascend the steep without being acclimatized well. So, you should stay at Namche Bazaar until you are acclimatized, and those who completely acclimatize can begin the hiking.
Normally trekkers hike up to 5 hundred meters per day, but the second day of your trek requires you climb up to 8 hundred meters before reaching Namche Bazaar.
You will suddenly experience the thin air that day. Sometimes hikers suffer from altitude sickness hence, cannot continue their tour. In this situation, we cannot do anything except return from the mission that is a waste of time, money, and energy.
Therefore, you should make yourself prepared well mentally and physically before heading for the adventure. Ergo, acclimatization is compulsory.
Tipping is not compulsory
Most of the tourists think the culture of tipping is compulsory. Nevertheless, at that altitude, you are not bound to offer a tip. If you wish to, then it is okay.
There is no judicial law for the tipping. However, if you are pleased by the service given to you, then you will gratefully offer them some amount of tips.
Otherwise, people will not force you to give a tip. However, there are some travel agencies which have established the rule of tipping, but they have nothing to do with the law of Nepal.
Hence, base on your satisfaction level you can offer the guide and porters some tips.
 Wifi is on sale
This is not a slogan. People always want to be connected or updated with the world, and it is possible only when you have internet access.
Himalayan regions are not exceptional; you will certainly have the internet access at that altitude. There will be the availability of the internet connection in every café or teahouses along the way, but you have to pay for it.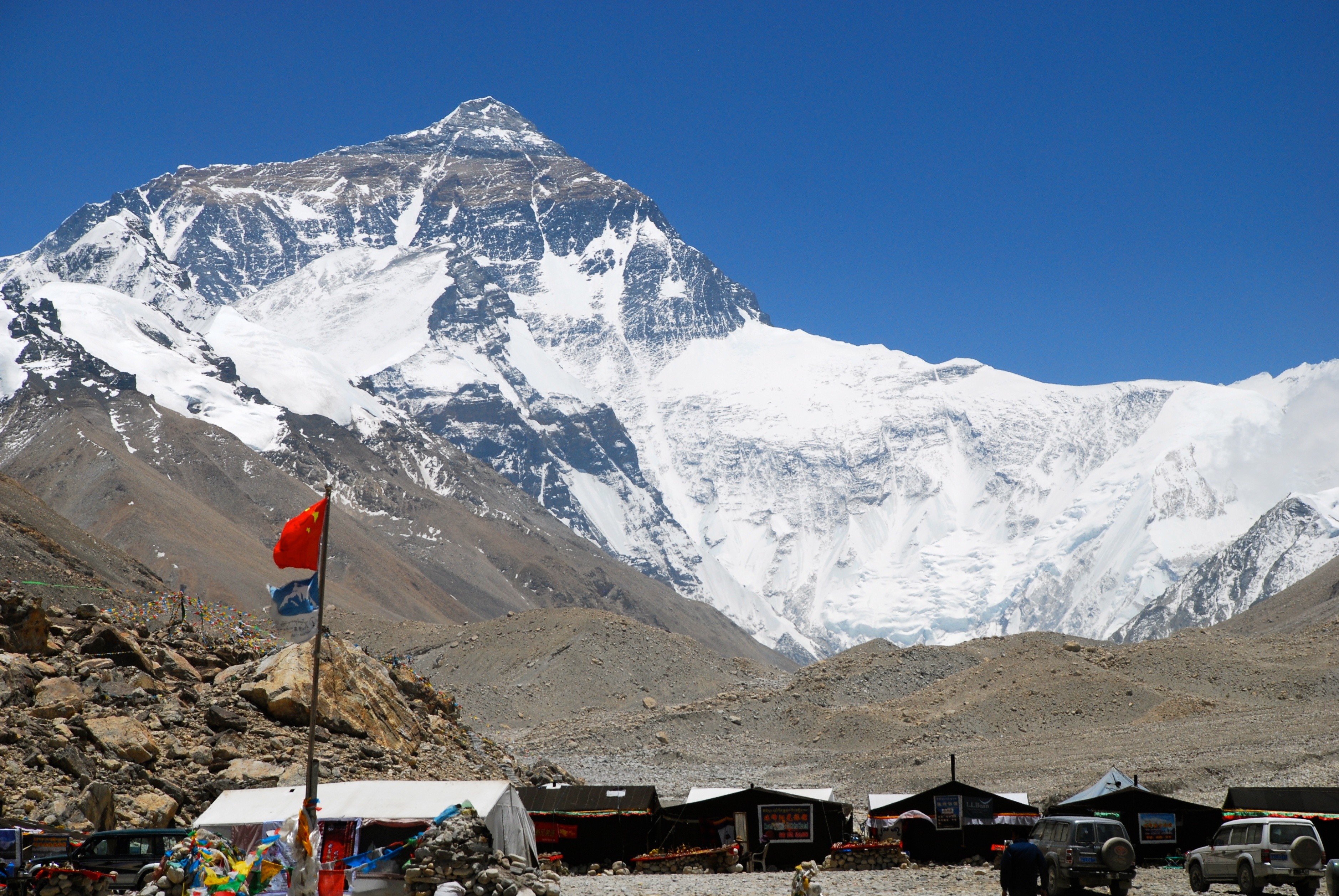 The owner will provide you a password to get access to the virtual world, but the cost will be pretty expensive. The more climb, the more you will be charged for internet access.
So, you better buy a prepaid SIM card with a data plan as you land in Kathmandu.
Acetazolamide could be the best medication for altitude sickness
Altitude sickness is the most often experienced sickness at higher places. Some people fail to continue their journey just because of the altitude sickness.
Thereby, you need to be prepared for the required medicine in which you must not forget to include Acetazolamide, or we can call it diamox. This medicine is very useful for the altitude sickness.
Although it has some side effects such as numbness, ringing in the ears, loss of appetite, vomiting, and sleepiness, however, it will help you breathe deeper and faster while taking in more oxygen whenever you feel the sickness.
Similarly, the increased oxygen will assist you to acclimatize. Therefore, the usage of Diamox is beneficial for the altitude sickness.