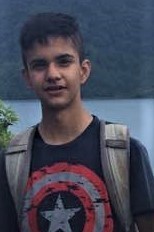 Article credit: Himvat Gyawali
Have you ever wanted to start on an adventurous trekking experience? If so, Nepal offers you hundreds of adventurous trekking routes. Nepal is also known as a trekking paradise for trekkers all around the world. As trekkers experience the rising and mystical snow blanketed mountains, beautiful terrains, startling landscapes and much more of nature's blessings like forest, ancient cultures, people of different ethnic groups and rich wildlife.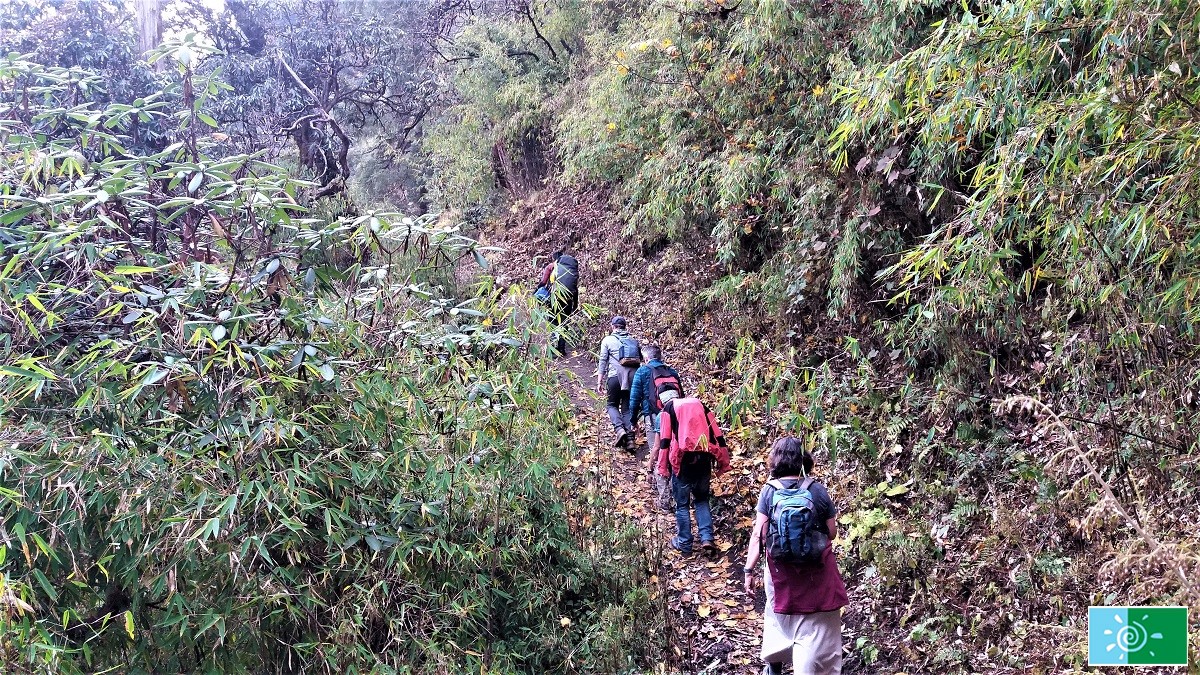 Among multitudes of exciting trekking routes in Nepal, Ghandruk-Ghorepani-Poonhill trekking route, simply known as Ghorepani route stands out, because it is filled with elevation  variation, aesthetic beauty and cultural diversity all accompanied by a tranquil setting.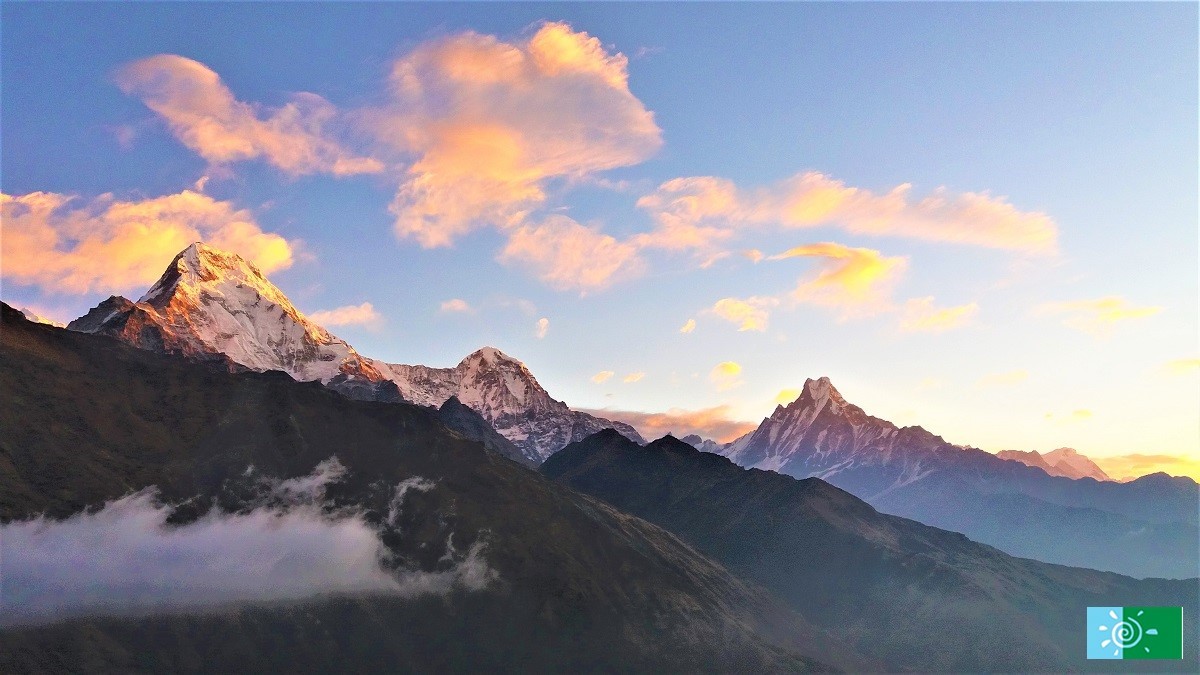 The Ghorepani trekkers can experience the rising and mystical snow blanketed mountains, beautiful terrains, startling landscapes and much more of nature's blessings like forest and rich wildlife. This trek fulfills the dreams of trekkers who wish to accomplish their craving to be in close proximity of the massive snow capped Annapurna and Dhaulagiri range. With all the excitement and thrill the route offers to every visitor. Ghorepani is a perfect destination for families, school groups  and solo trekkers of any age groups because it is one of the lower altitude trek that offer rising to only 3,210m. Poonhill and do not require prior trekking experience.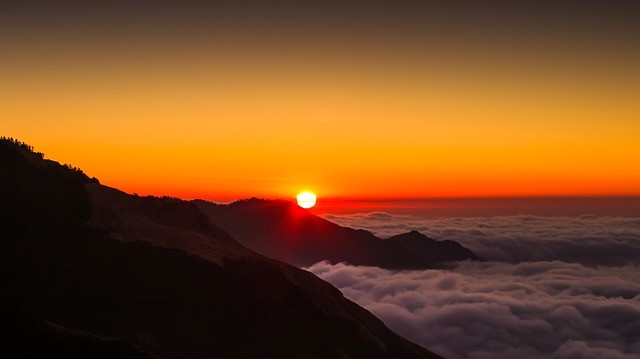 About Ghorepani
Ghorepani is located in Myagdi district under Dhaulagiri zone. Ghorepani is also an integral part of the Annapurna range situated in the northern central part of Nepal. This picturesque hamlet is nestled within the Annapurna Conservation Area (ACA) and comprises numerous "tea-house" accommodation facilities to trekkers.  
In ancient time, Ghorepani used to be rest stop for traders where they fed their horses and the place also served as a supplier of drinking water. This is where the name Ghorepani was derived from (Ghore means horse and Pani means water).
Ghorepani lies at an altitude of about 2,874 m above the sea level. Around its 20 kms radius, the elevation difference ranges from 1,190 m to 2,874 m. This remarkable variation in altitude gives rise to diversity in plant and animal species.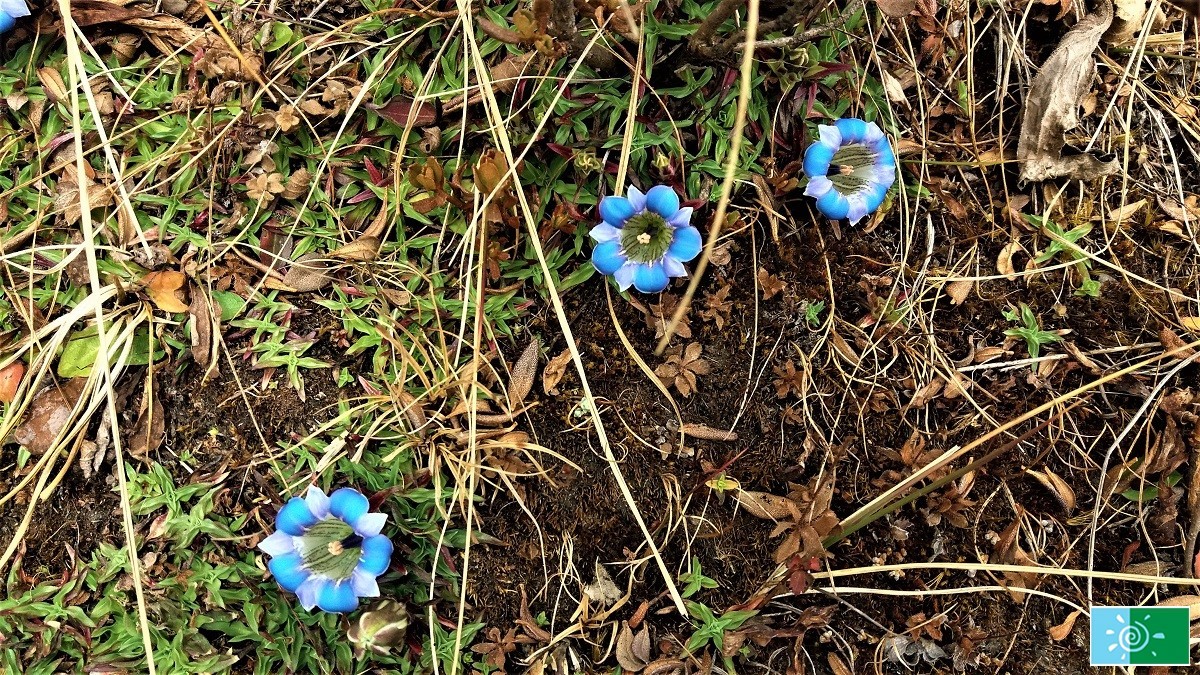 Flora and Fauna
Ghorepani is famous for its winter crops of oranges and rhododendrons which can be found along the trails of the foothills. As you go higher, you will find variety of plant species from oak, birch, pine, juniper, orchid to rhododendron. If you are trekking during spring season, you can enjoy the exquisite view of the hilly forest painted by vibrant rhododendron splendidly. Such marvelous exquisiteness indeed enthrall the trekkers along the trail.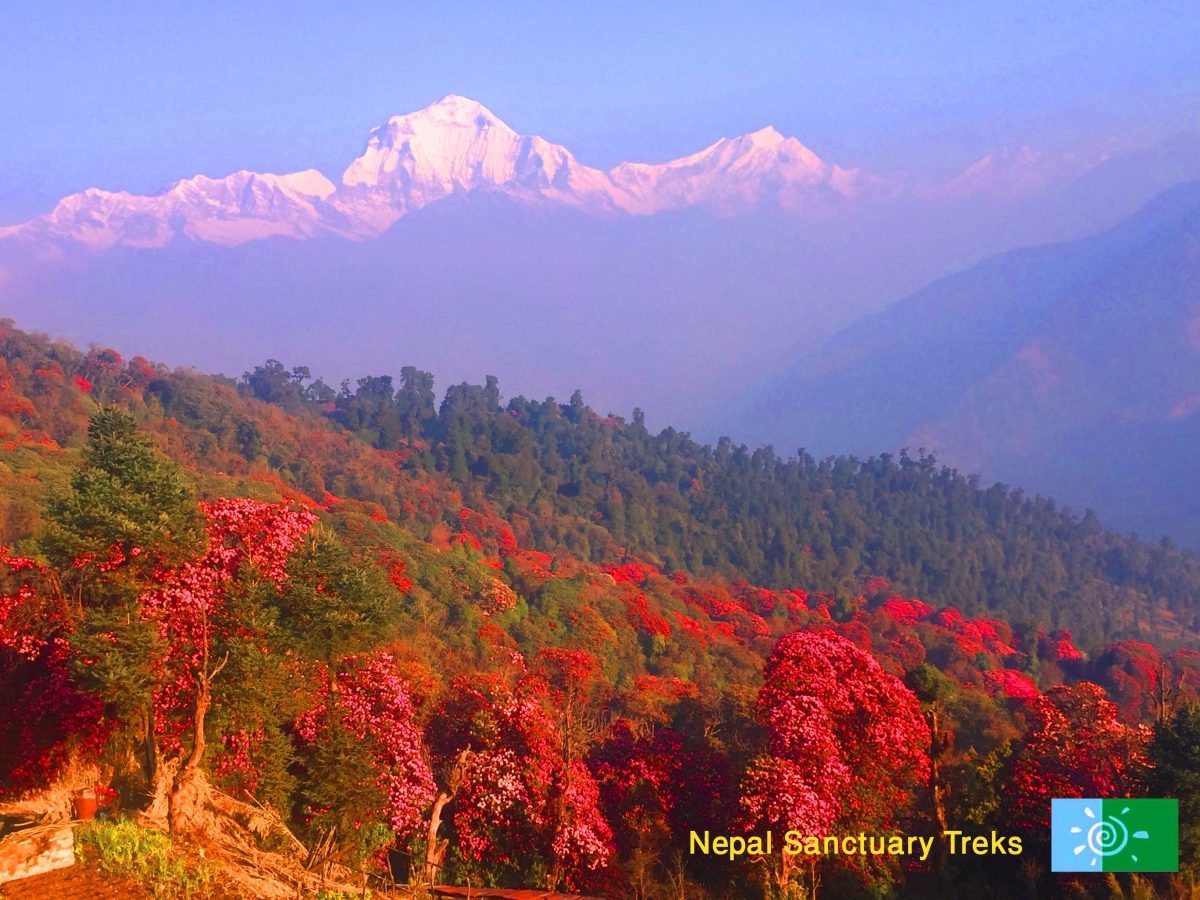 The meandering landscape of Annapurna region is domain for numerous species of native birds like Pink-Browed Rosefinch, White Browed Fulvetta, Red Billed Blue Magpie etc. The animals you are likely to encounter along the route are troops of langur monkeys, Pika, Blue sheep, Himalayan Tahr etc. These incredible varieties of flora and fauna in the Ghorepani trekking region add aesthetic quality to the trekking route.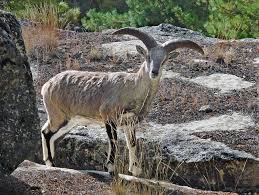 Cultural Diversity
The Gurung people inhabiting this region are mainly Gorkhas from the Indo-British Army who have settled here from the very beginning. The Gurung community of this region is famous for its warm hospitality and service. These families have came down from generation to generation and have not changed their unique tradition. Therefore trekkers will definitely experience authentic lifestyle and culture of locals in rural setting during your stay in Ghorepani
While trekking the trekkers past picturesque hamlets like Ghorepani, Ulleri, Ghandruk, where you get a authentic portrait of the Nepali life and can understand the unique cooperation between diverse ethnic groups.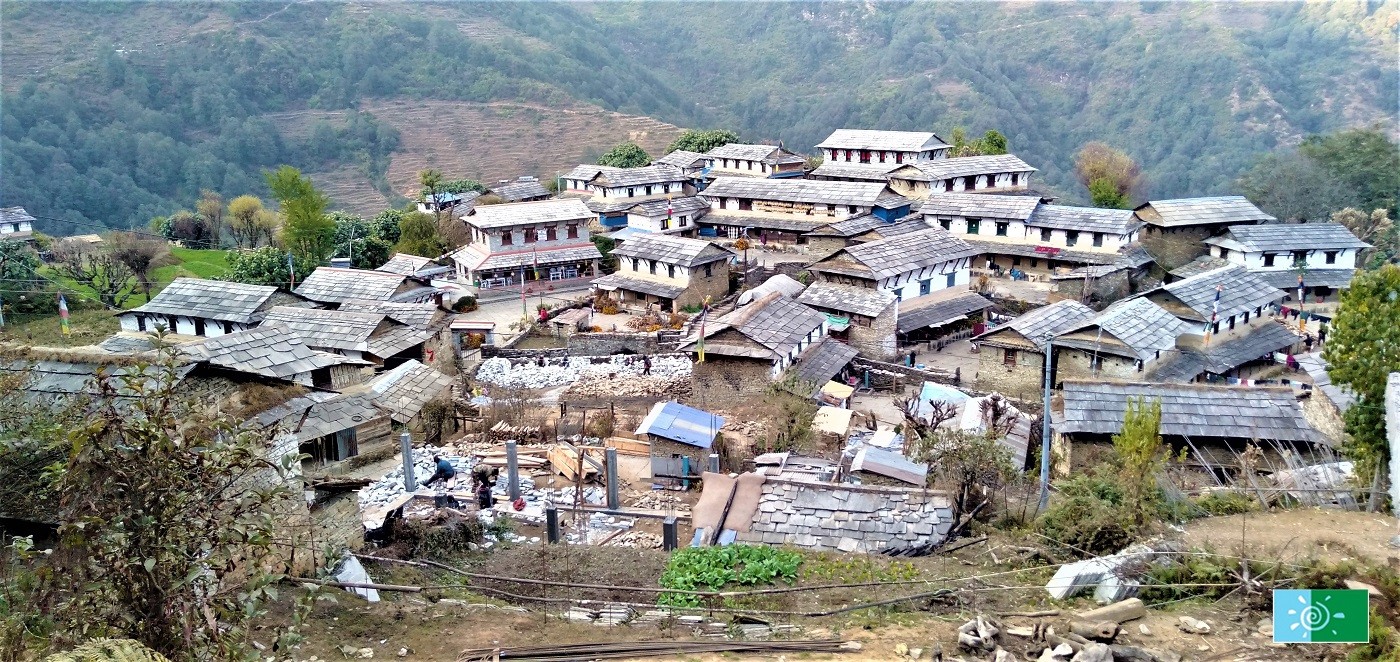 Description of the Route
The Ghorepani trekking route starts from Nayapul, a town which is two hours drive away from Pokhara. The next stop is Ghandruk, which is about 8.6 kms from Nayapul and takes around four to five hours by foot. This short and pleasant trekking route is ideal  for friends, families and solo travelers. Ghandruk is situated at around 1,940 m above sea level and it is a stop for all the trekkers whose destination is Ghorepani, Poonhill/ Mulde peak, Khopra ridge or Annapurna Base Camp (ABC). People spend night in Ghandruk and the next early morning they leave for Ghorepani.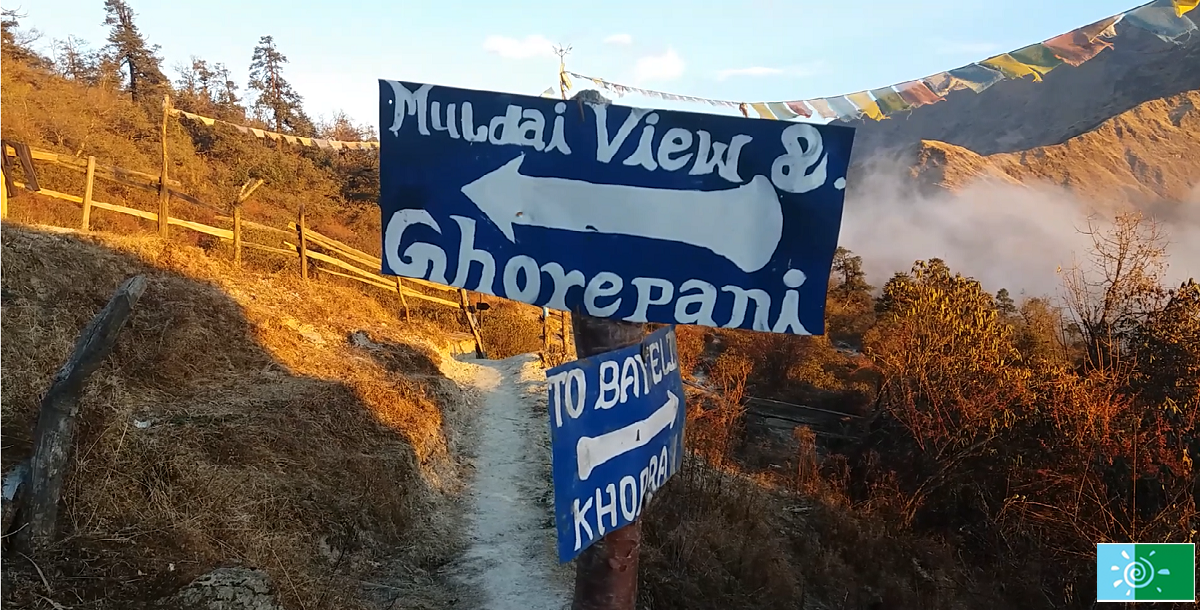 The Ghandruk-Ghorepani journey takes usually two days, so the trekkers have to stay overnight at  Tea-House run by locals. At teahouse lodge the hosting family provides trekkers with scrumptious meals and small cozy rooms. The trekkers get opportunity to stay close with locals and relish on authentic local cuisine. The distance from Tadapani to Ghorepani is about 9.7 kms.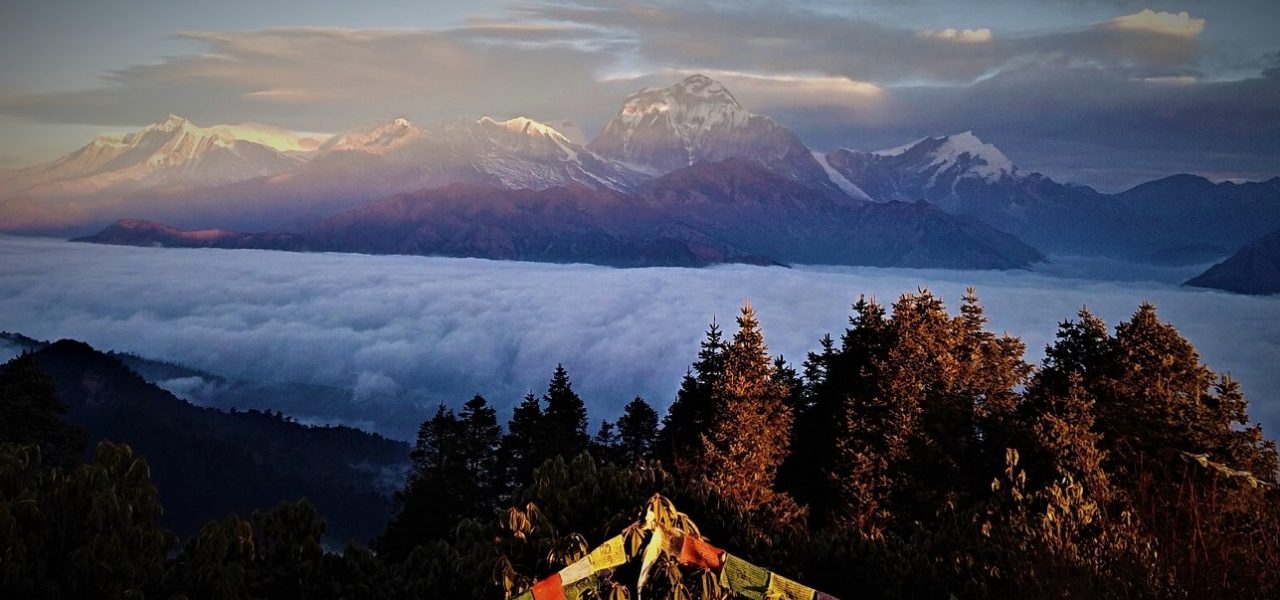 After reaching Ghorepani, the trekkers spend night there to make a pre dawn trek to Poon Hill / Mulde Danda to see the sunrise over the magnificent Himalayas. The Ghorepani-Poon Hill trek is another short trek of about one kilometer. This short venture trek embrace exhilarating glimpses of the high mountains. Entire horizons will be revealed as you reach the Poonhill (3,210m) and Mulde Peak (3,637m).  At the pinnacle of this trek when you witness radiance of sunrise illuminate the silver mountains of the entire massif will leave you enthralled. It appears like magical before our eyes and will be captivated with a 360-degree panoramic views of Annapurna Himalayan range.
After spending rewarding morning trek at Poon Hill, the trekkers descent to Ghorepani and start downhill trek towards Tatopani. The Ghorepani to Tatopani distance is about 16.9 km. Tatopani is famous for its hot-springs where visitors can enjoy a refreshingly natural hot water bath. From Tatopani, trekkers can take a vehicle back to Pokhara via Beni bazaar.
Preparation
If you are travelling or trekking along any route, preparation is an important aspect. If you are trekking with friends and/or families, you should consult with a reliable trekking company and hire a guide. Travel insurance is compulsory for  trekkers and should be taken out at the time of booking.  In addition, it is advisable to prepare trekking gear, clothing and necessary essentials before you head over on your journey.
Ghorepani trekking route is one of the best trekking trails filled with beautiful nature and diverse culture. Most travelers who pursue this trekking expedition are student groups, families and solo trekkers. The government of Nepal and the local authorities are putting their best efforts to improve visitor's trekking experience of the Ghandruk-Ghorepani route.
Additionally, Nepal is also celebrating the tourism year 2020 and therefore the preparation are at its peak. According to Lonely Planet's annual Best in Travel "Nepal has been listed on highest 'Best Value Destination' and stands 5th position on the top 10 nation in the world to visit in 2017". Trekking in Nepal presents precious natural beauty, magnificent Himalayas and endless culture and tradition spread throughout the country.
Would like to know more about Ghorepani Poonhill Trek?