The vacation season is fast approaching, and you must be searching traveling destinations and agencies to visit new places and spend quality time. And if you decided to visit Nepal, one of many questions swirling in your mind has to be "Which trekking and a traveling agency should I choose."
If you have decided on trekking activities, there are more than 1000 trekking agencies all over Nepal, but what you need is nothing less than the best trekking company in Nepal. Among these many traveling and trekking agencies, not all are best at what they do. Some criteria need fulfillment by the company to be called the best trekking company in Nepal.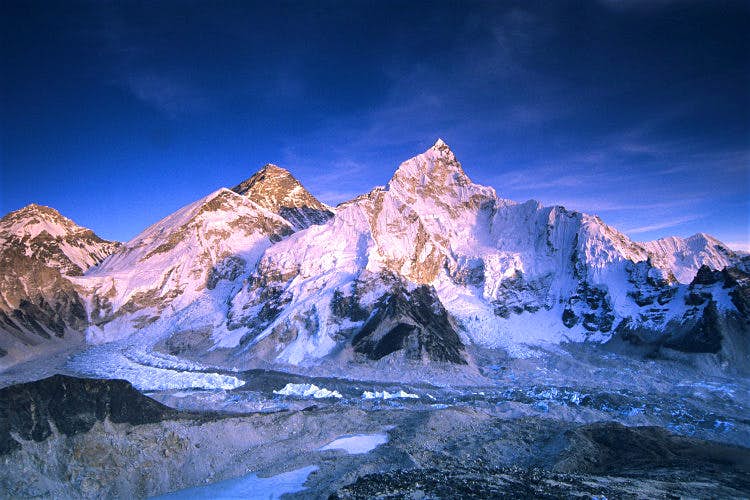 Here are 10 tips to help you find your "Best Trekking Company" while in Nepal.
Trekking Agencies' Association of Nepal (TAAN) Membership and Government Authorization
Trekking agencies in Nepal are required active registration with Nepal Government, Nepal Tourism Board(NTB) and Trekking Agencies' Association of Nepal (TAAN) to conduct services in Nepal. Investigate if the company has a valid license and has authority to conduct trekking activities. Some companies might have an old registration certificate, and some might even be banned from conducting tourism-related activities.
Check for valid registration documents in the agencies' website and if unavailable, ask for proper legal documents as proof of the company's official recognition as trekking agency.
Client Review and Testimonials
Not only the registered company should offer good service for trekking, but they must also be excellent at their job. Read the experience of past service users in various internet portals and get an idea of services available. TripAdvisor provides a somewhat fair review of trekking agencies, so look up the review submitted by TripAdvisor. Each agency posts its personal client's testimonials on the website. You can look at these testimony to determine whether the agency suits your travel needs and expectations.
It is highly unlikely that agencies post bad comments about their services on their website. Thus the existing comments of clients may somewhat be misleading. Websites such as Lonely Planet and TripAdvisor can be considered to get the reviews of various travel agencies, their functions, and their services.
Quality Services
Quality in terms of products and service that trekking company offered should be considered while choosing the company. The service supplied during pre-trek can make the most important impact on your journey.  Choose the company that prioritizes on quality rather than quantity.
Make sure the trek specialist offer you first-hand experience and recommendations in your preferred trekking destination, listen to ideas and talk to you about a sort of trekking perfectly fit for you and can identify the most significant aspects of trip. The itinerary should prepared based on trekking profile, physical fitness, training, health conditions, trek duration and interests.  In addition, investigate the company what sort of accommodation they lodge, food list they offer during camp, the source that the company purchase the food and the quality of equipment they use during trek.
Safety and Hygiene Standards of the Company
Traveling in a remote land among remote people, tourist considers safety as a primary deciding factor in choosing or not choosing a specific travel agency. Trekking is strenuous but not a difficult or risky task, but trekking can be seriously dangerous if proper equipment and precautions are not taken.
To be considered the best trekking company in Nepal, one must make the safety of its client the most important priority during the trek. You may regard as few points; which will help you to recognize a company with good services and genuine responsibilities.
1. Make sure guide are well trained in First Aid procedures and carry a comprehensive First Aid kit. They should be knowledgeable enough to know how to cope with mountain conditions, rescue in an emergency situation.
2. Ensure whether trekking company take Portable Altitude Chamber on all treks above 3000 meters for the safety of trekkers.
3. Make sure the trekking company carry Oxy-meter device to check heart beats and the level of oxygen in the blood which is use for a trekker suffer from altitude sickness.
4. Satellite Phone, to communicate with the office to update on a trek situation and to update the concerned family right from the mountains.
5. Oxygen tanks and first aid kits
6. Check whether trekking company prioritizes plenty of time to acclimatize for high altitude adventure and takes into consideration on weather conditions in particular season and also the trekker's physical capacity.
7. Make sure trekking company send checklist of required gear. Good gear is the means for a safe and successful trek. Make sure with trekking company about safety gear, camping gear & warm equipment in detail.
8. If any tourism agency in Nepal labels itself as the best trekking company in Nepal, then they must have a pre-signed contract with local helicopters as a back up  if their clients need rescuing.
Apart from Safety, Hygiene is also an important aspect that creates a huge impact during trekking. Make sure the company maintains hygiene standard especially during camping trek and check whether the company provides information on hygiene standard policy during pre-trek.
Thus, while selecting trekking company, one should check whether the company gives importance in safety, hygiene and values your life more than money.
Cost Comparison and Facilities
Do not be fooled by the cheaper prices, the standards that follow may also be below par. Even if the trekking route is same, the cost between companies varies because of the services provided and the policy of the company. Cheaper priced agencies mostly lack well-equipped equipment and latest trekking gears.
Find companies that provide the best value for the money they charge. So, compare the cost with relation to the services provided and then only decide the trekking company.
Experience of Company in the field
To select the best option among existing service providers, the experience level of agencies in the trekking field can play an important role. Realistically speaking, a company that has provided services for the last 20 years can be expensive than a startup traveling agency. The experience of the established company should not be looked over just because other small agencies are selling cheaper traveling packages.
The experience and longevity of service of an agency provide a guarantee of services despite the high cost. So look for a well-established company with long history in the trekking field.
Agency and their Guides
Your trek guide is the most important person during your trek. Any shortcomings in the expertise and experience of the guide can worsen your trek experience. Some trekkers report that they had to be rescued in a helicopter during treks because they lost their way and were in near-death situation.
The proper agency also must provide necessary gears for its guides and porters. The guide is the life of the trek group. If the guide is ill or sick or injured, the entire trek halts, so choose the company that prioritizes the safety of their guides and member staff.
Also, make sure the guide you choose of the one provided to you is an official guide with a professional license. Some guides can even speak multiple languages and can be beneficial for effective communication.
Sustainable Trekking
Usually, the treks take place in the Himalaya, reserved forests and restricted areas. The trekking company should take serious consideration on environmental, cultural and social ethics. While selecting the company makes sure they take initiative on "leave no trace" strategy so as to protect the environment and its biodiversity and respect the local culture, traditional and rules.
Before selecting trekking company try to understand their seriousness about environment, social, economic and cultural aspects.
Make sure the trekking company committed and aware to reduce impact on the environment through waste release reduction and management, energy efficiency and information dissemination on sustainable practices among clients.
Apart from this, make sure trekking company looks after their staffs well. This is the initial step to make a trek sustainable. Ensure the company comply the following porter and guide welfare policy:
First aid , leadership training for guide
Comprehensive insurance , proper equipment for high altitude and food
Proper fair wages
Allow porter to carry load according to their physical abilities and weight restriction of carrying no more than 30 kg
Make sure the company does not employ the child as porter.
As sustainability should prioritize to make certain that the local people aren't just being exploited for their natural attractions. So check the company that supports lodge and restaurants operated by the locals and promotes local culture which is a part of sustainable tourism after the natural environment. In addition, check if company encourages clients to purchase local products. You can investigate this from their website or make sure sustainable information is included in trip dossier.
 You can also enquire with trekking company if they take any initiatives to reduce the impact on environment during trekking. For instance: collection of garbage from the destination they trek, discourage client to use plastic bottles. You can investigate, how company encourages their prospective and current clients to support and involve in environmental initiatives during their trip
Therefore, as a responsible trekker or client one should seek for companies dedicated in protection of environment and promotes sustainable trek as a major component on the trek.
Research on the founders and Owner of the agency
The motive of a business or agency can be understood by researching the founders, owners and past activities records. If the owners are money minded and give a damn about their services, clients, and other important factors, selecting such agencies will only bring future discomforts.
On the other hand, experienced veterans agencies who bask in years of first-hand experience in the field can understand the need for top-notch services and why to provide them. Thus, research can be beneficial to determine the best trekking agency as per your need and trek requirements.
Inquiry Through Email, Call, and Social Media Pages
A clarity on services and other facilities provided by a trekking company can be received through personal investigations. Inquiry can be made through calls, emails and social media pages. The contact information can be found in each agency's website and easily available on the internet.
Follow the above-mentioned points and narrow down your list of clients. The above points will surely guide you to finding the best trekking company in Nepal that will make your trip most memorable and enjoyable.