Manaslu Trek is least visited trekking region compared to other trekking regions and is in a very remote area, but Manaslu offers an ultimate adventure trek.
It is famous for small teahouses where trekkers can take rest and have a cup of tea with an amazing scenic view of snow-capped Himalayan ranges.
Manaslu: Eighth highest mountain in the world
Manaslu is the eighth highest mountain on the earth at 8,163 meters (26,781 ft) above from the sea level. Manaslu is located in the Mansiri Himal in the west-central part of Nepal.
The mountain name is first known as Kutan I. 'tang' being the Tibetan words used for the flat place, thereby describes the mountain's general summit. Later the name of the mountain was changed to Manaslu.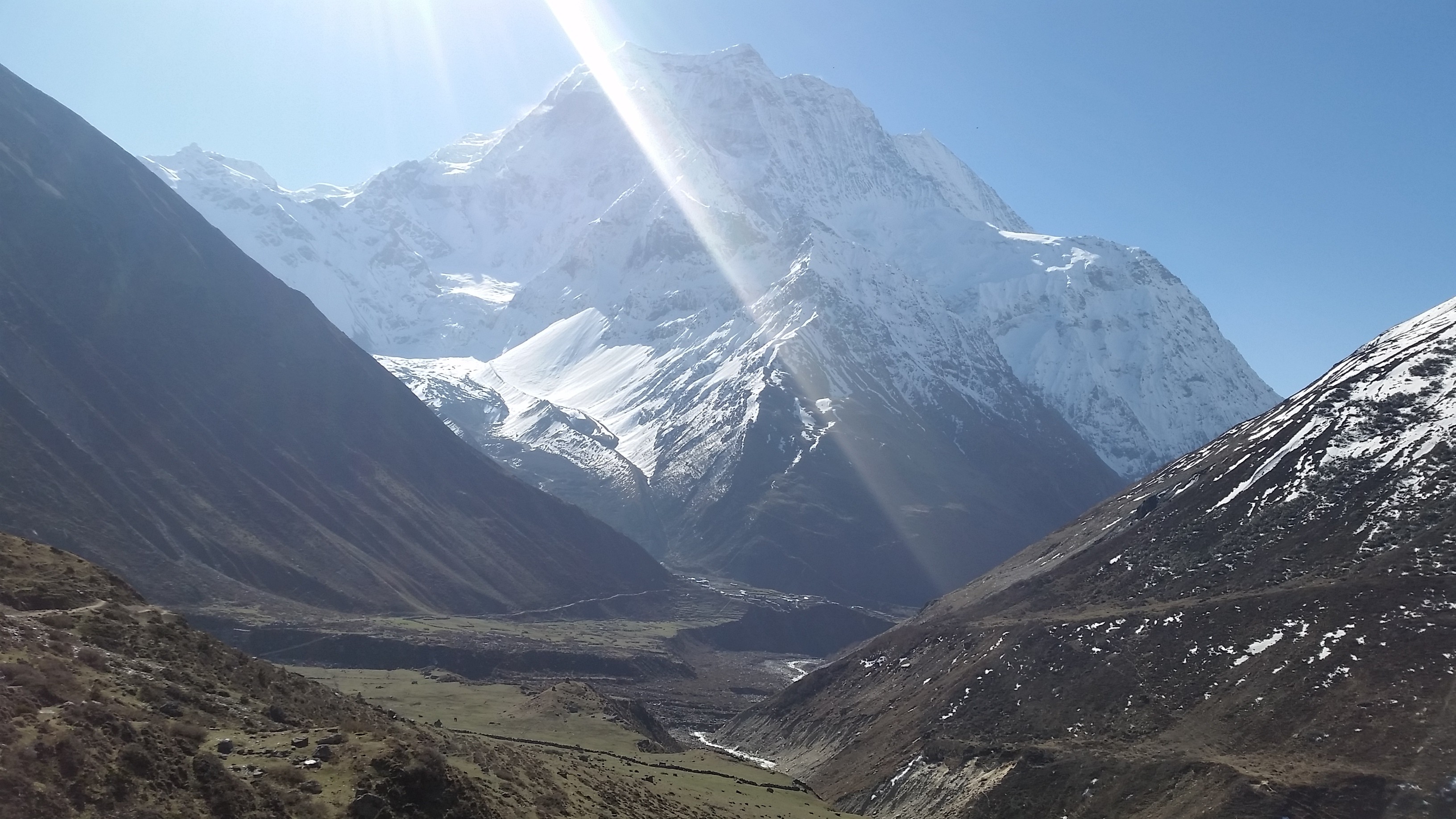 'Manaslu' means 'mountain of the spirit.' Manaslu word comes from Sanskrit word Manasa; it means intellect or soul.
Manaslu is one of the adventurous trekking among other trekking in the Himalaya region. It is the highest peak of Gorkha district and is located about 40 miles east of Annapurna.
The Manaslu region was opened for trekking only in 1992.
The mountain's long ridge and valley glaciers offer feasible approaches from all directions, and it culminates in a peak that towers steeply above its surrounding landscape and is a dominant feature when seen from far.
Beauty of Manaslu
Manaslu trek offers a jaw-dropping view of snow-capped mountain range and the ancient trail along with mix culture, heritage and hospitality of authentic Hindu and Tibetan-style Buddhist village.
The beauty of Manaslu is unbeatable. The trekking trail follows an ancient salt-trading route along the spectacular Burhi Gandaki River. The highest point in this trek is the 'Larkya La Pass' at an elevation of 5,106 meters (16,752 ft).
Manaslu Trek is famous for the beauty of the high Himalayas as well as local ethnic culture, traditional lifestyle, old monasteries and local people with unique houses.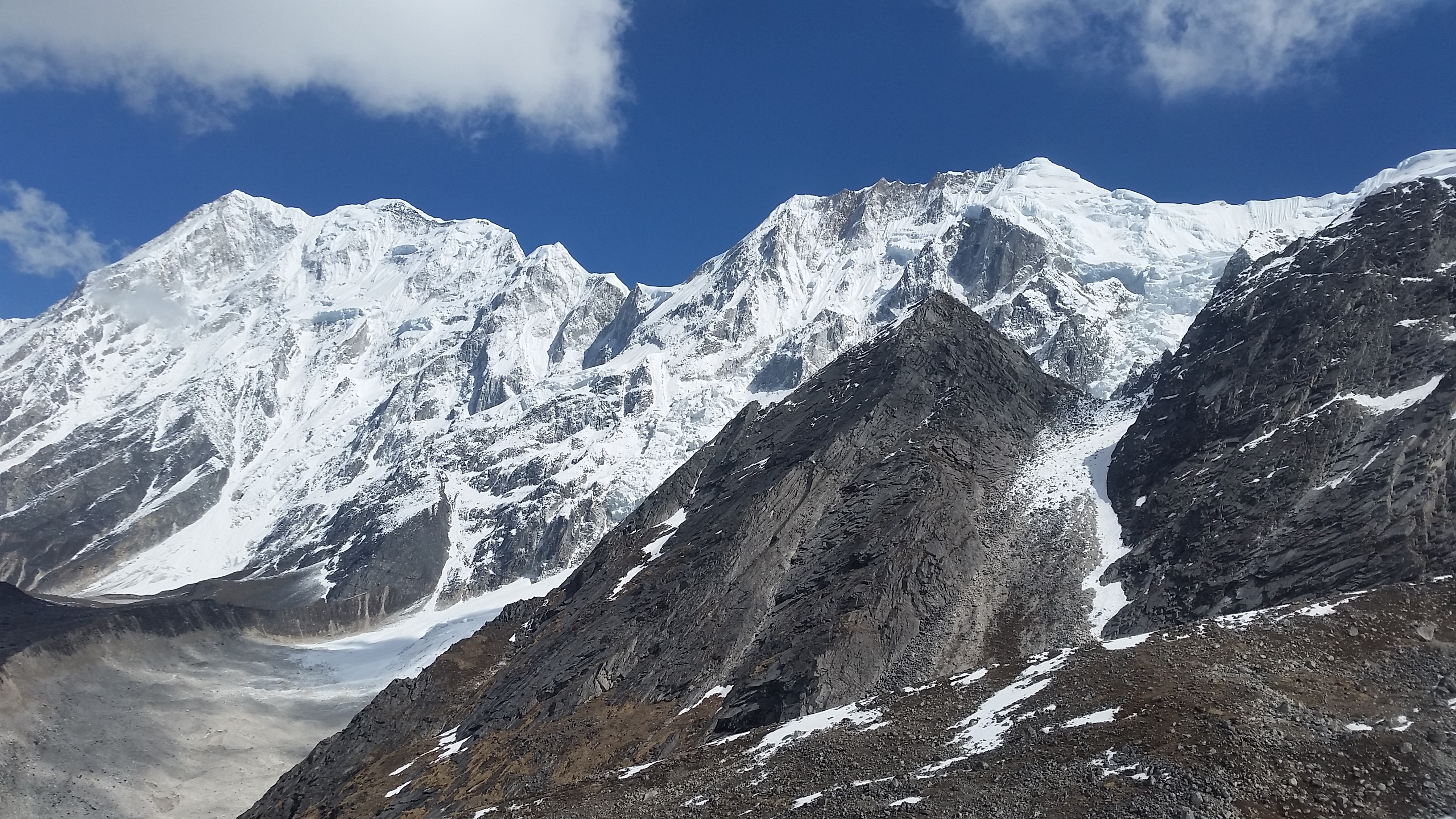 Manaslu is mainly inhabitant with two regions: Nubri and Tsum. Most people visited the Nubri valley after tourism board announced it as a touristic place in 1950.
And Tsum still out of touch with modernity. You will see traditional lifestyle, art, and culture. The local people are mostly of Tibet and speak their language. Different people with different cast live in a different place.
In the central part of the region, the large number of Gurung people are the main ethnic who have joined Brigade of Gurkha and closer to Tibet, the Bhutias, akin to Sherpa people who follow Buddhist.
Earlier climbers to Manaslu region
In 1956, 9 May, Toshio Imanishi and Gyalzen Norbu first climbed the Mount Manaslu. The Japanese team was lead by Maki Yuko, also known as Aritsune Maki. Next successful climb on 19 May 1971 by Kazuharu Kohara and Motoki, group of 11 Japanese teams.
 While climbing Mt. Manaslu only a few make it happen, but most people fail to climb the highest peak. Many foreigners were failed to reach at 8000 meters. On November 9, 1986, Jerzy Kukuczka, Artur Hajzer climbed the eighth highest peak.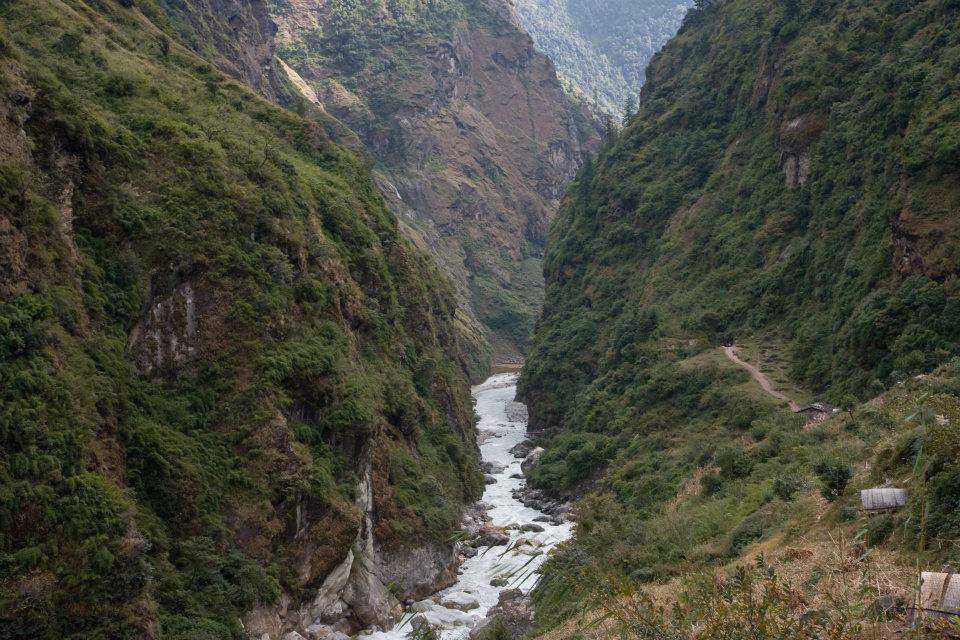 Carlos Carsolio, the youngest and being the fourth person of eight-wonderland in history reach the summit of Manaslu. During the climb, most people died due to the high altitude.
Manaslu trek forms section of the Great Himalaya Trek. Tourists are the important part of GHT which connects to the rural life, provides the essential commodities and school for children.
The trekking trail to Mount Manaslu has only one route which starts from the Gorkha district of Arughat Bazaar and ends in Syange.
The Manaslu trek is a challenging and strenuous trek. The trail can be shorter or longer depending upon your walking hour per day. Along the trek; there are many tea houses and the breath-taking scenery that will make your heart melt in each step.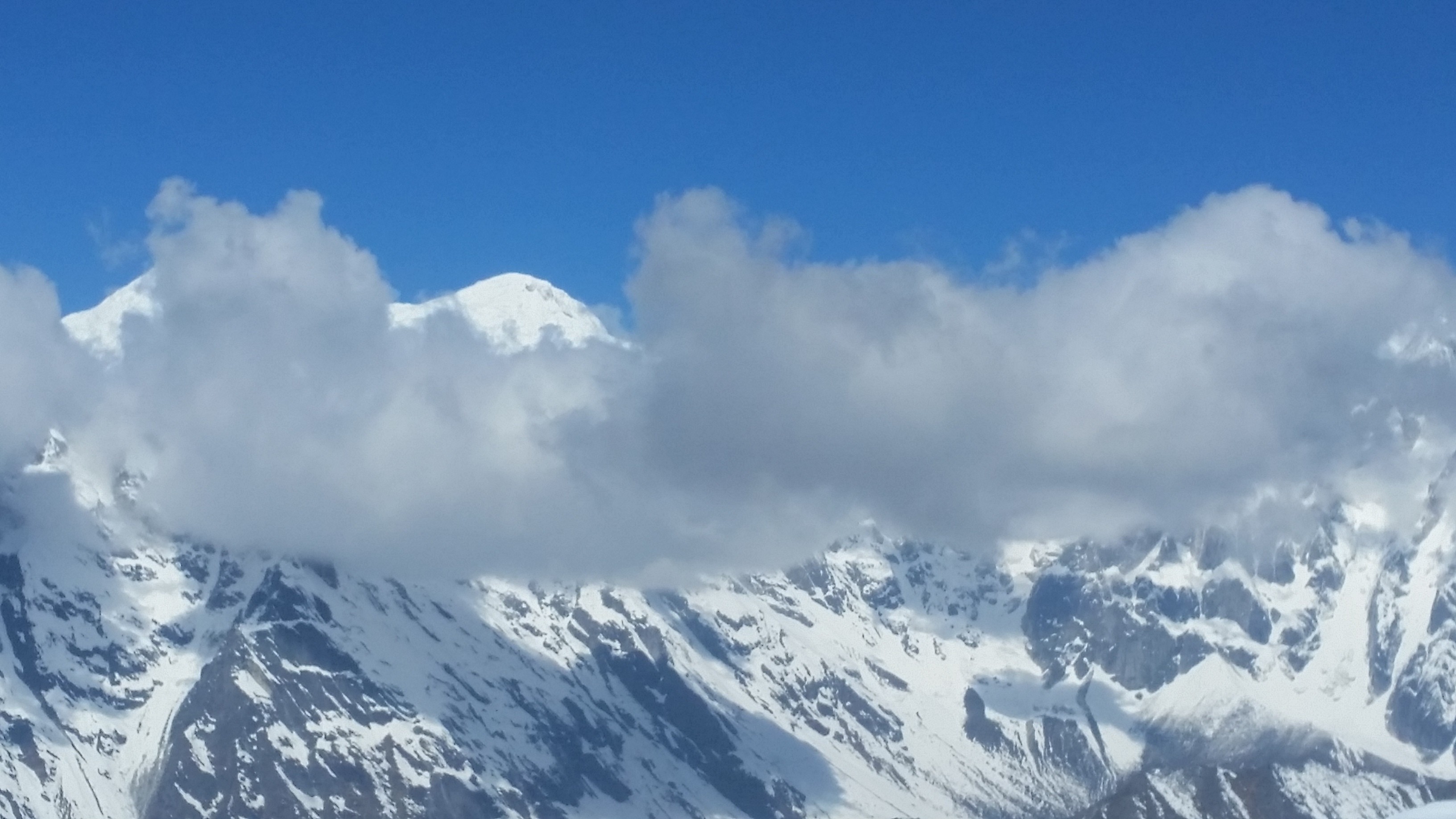 Manaslu Trekking: An amazing tea-house experience
 Manaslu is now popular for the tea houses trek. There are many teahouses available on the trail where you could stay overnight or take rest and have some tea during the trek.
Now, these tea houses developed into mountain lodges offering foods and accommodation in nominal price.
Local people manage most of the teahouses, and tourists love to stay in the tea-houses because they get chance to know the local people's daily lifestyle, tradition, culture which are rarely seen in the rural area.
Trekking Permit
A trekking permit is required to trek any part of Nepal. But before you go there, you need trekking permits, cost, and other information.
There are two types of cost of permits according to the season. You should pay US$ 70 per week and after seven days US$ 10 per day per person. This applies only from September to November month.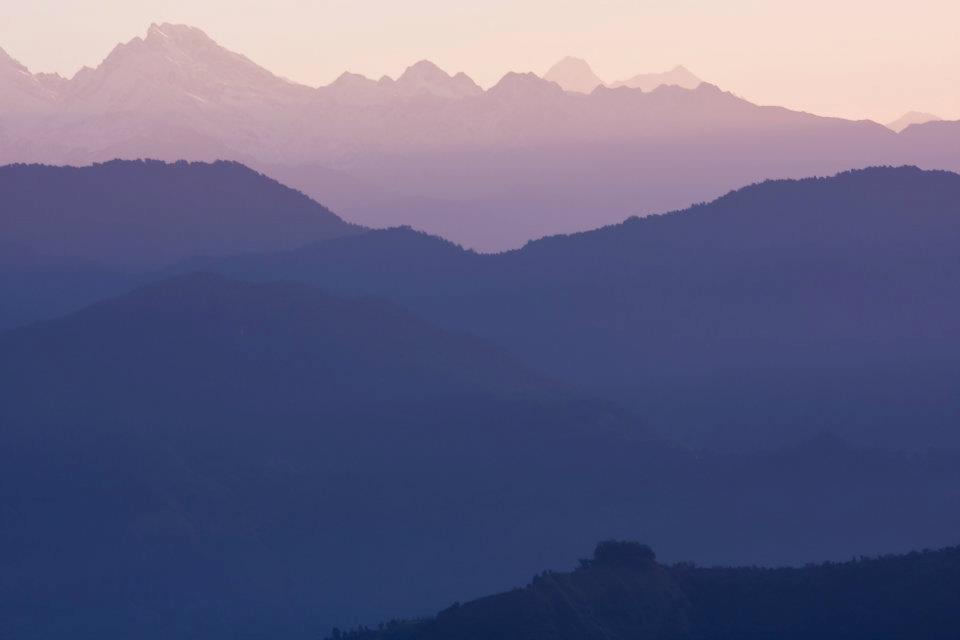 Similarly, from December to August, the cost is US$ 50 per week and after seven days US$ 7 per day. If you want to trek more than one places, then you need more than one permits. Each permit requires details for the route and region.
The trekkers should pay entry fees including 13%  Vat to trek Conservation Areas and Trekkers Information Management System (TIMS). Entry fees to trek Conservation Areas are following:
For SAARC countries: Nepali Rupees 200
For other countries: Nepali Rupees 2,000
Nepal Tourism Board which is located in the Kathmandu issues entry permits. 
Choosing a trekking agency
There are many trekking agencies in Nepal. If you are looking for the best trekking agency, then Nepal Sanctuary Treks is the best agency in Kathmandu Valley.
Nepal Sanctuary Treks carefully plan and pay attention to detail and design trek itinerary just the way you want and deliver all information required for client's safety, comfort, and pleasure.With the support and guidance of our trek specialist, you can co-create a trekking itinerary to suit your style, taste and physical fitness. 
https://www.nepalsanctuarytreks.com/about-us/why-nepal-sanctuary/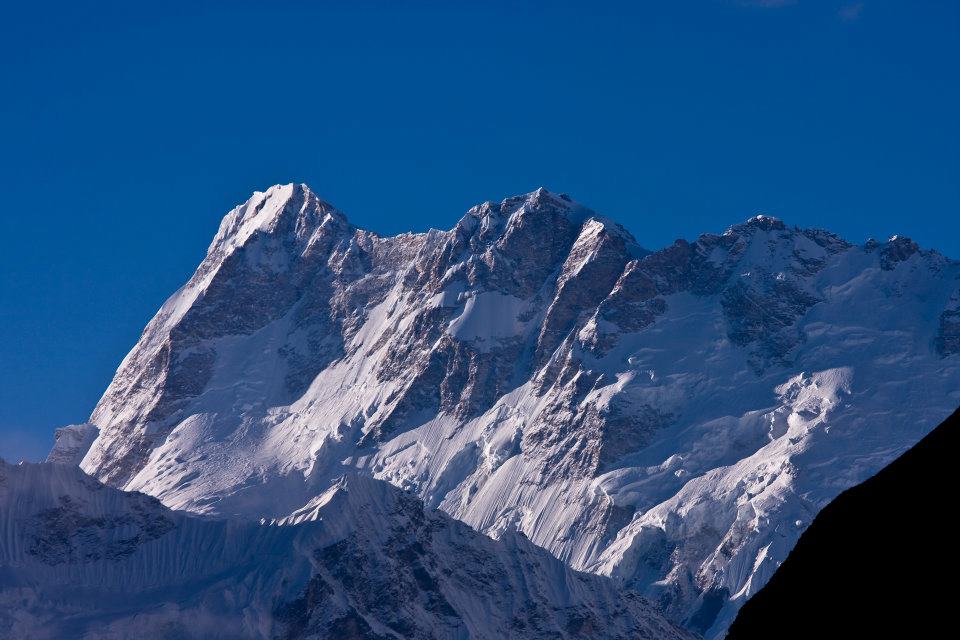 Manaslu Circuit Trekking
Manaslu Trek has one route to reach the peak and another route to return. The Manaslu Trekking is restricted area trek, so consequently, before organizing Manaslu trek, we must take permission for Manaslu region.
It is considered to be one of the challenging and finest trekking adventures of Nepal. The trek could make shorter or longer on the length of your walking days from the starting point to ending point.
Arughat
The trek for Arughat starts from Kathmandu and takes about 6-7 hours by jeep. You can also travel by local bus. However, it takes a long time.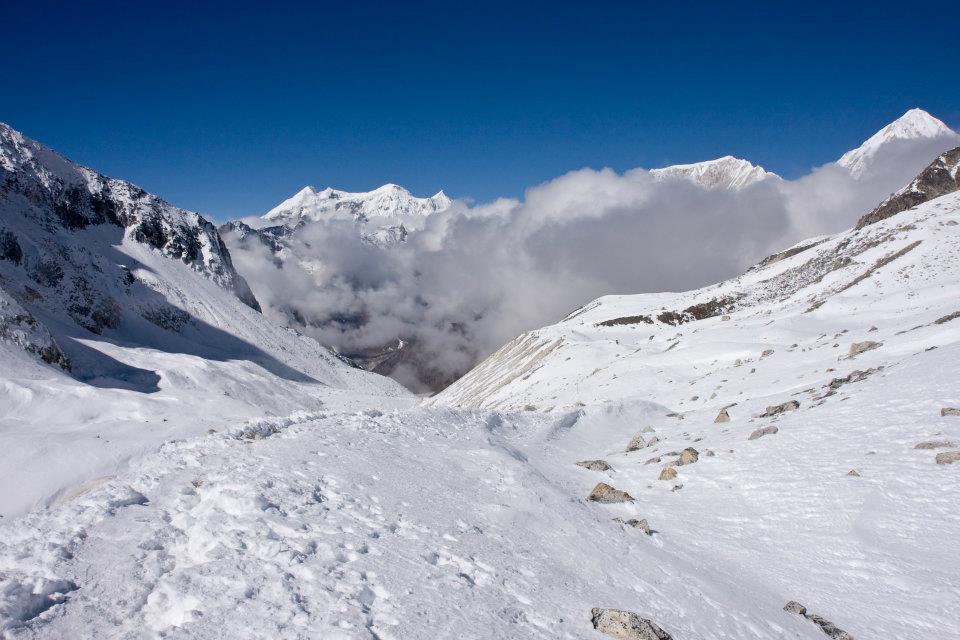 Arughat is the small local bazaar, lies in the bank of the river and has some lodges to spend the night there. The necessary things that you need for the trip are; instant foods and others items can be bought there.
Soti Khola
Manaslu Trek begins from the Soti Khola. From Arughat to Soti Khola you can go by bus or private vehicle, but the road is not properly managed. Most people go there by local bus.
The road ends in Soti Khola, and then the walk continues to Manaslu from there. You need more effort to climb up the hills starting at a minimum elevation of 730 m. You can get a pretty nice view of beautiful green hills from the Soti Khola.
Lapubesi
From Soti Khola to Lapubesi after about 6-7hours of the walk, through the Sal forest and some villages, green field you will reach villages of Lapubesi which is an inhabitant of Gurung people.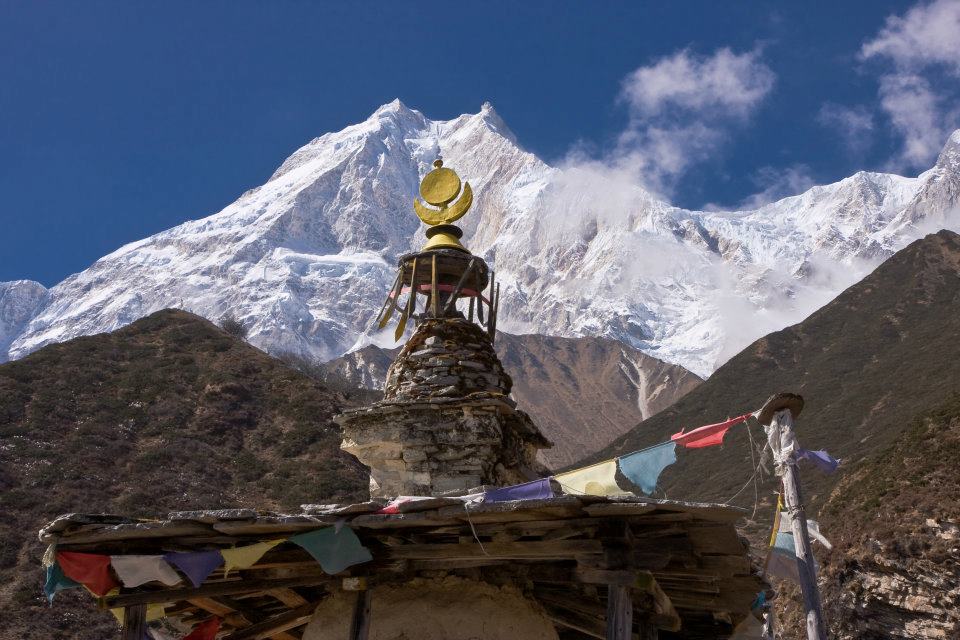 The Gurung people live in the central part of Nepal, of areas such as Gorkha, Baglung and the high slopes of Annapurna. They are Tibetan-Gurung people, farmers who grow rice, millet, maize which are daily works.
They follow both Hindu and Buddhist religions, although they have their religion, with certain rituals and ceremonies. The Gurungs still combine with the belief of the two dominant religions of Nepal.
Khorlabesi
The trail continues to Khorlabesi for around 7-8 hours of walk from Lapubesi. Crossing the path of the jungle, sometimes up and sometimes steep downside of hills and reach Khorlabesi villages.
You can see pretty scenes of hills and villages then towards to Jagat.
Jagat
Around 6-7 hours of walk from Khorlabesi, you will reach your next point Jagat. To reach Jagat, you have to go through lots of ups and downs, hills and rock but it makes your mood much better than before.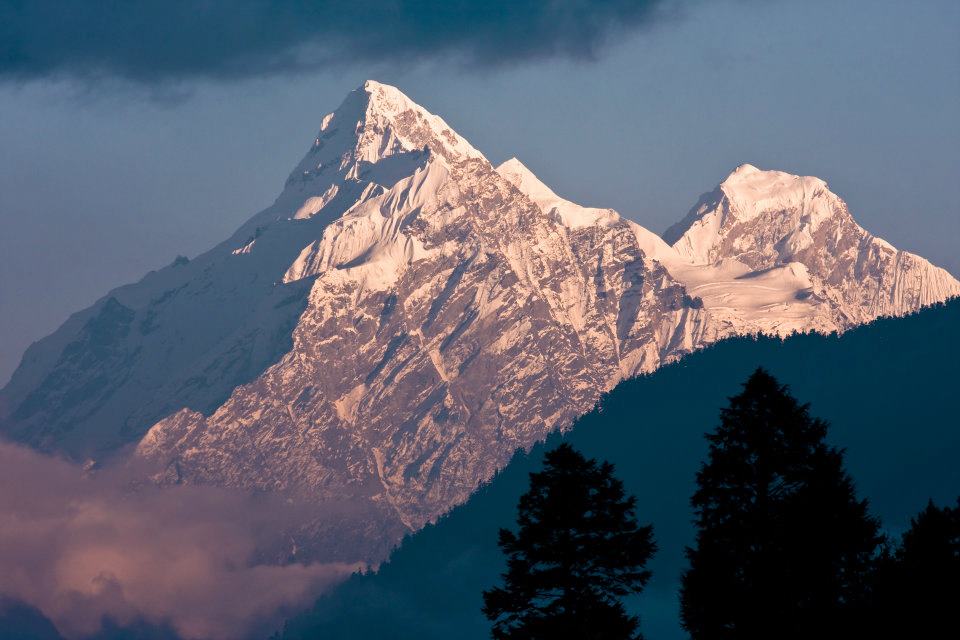 Deng
Jagat to Deng takes about 5-6 hours of trekking which passes through the pine forest, Philim villages, and Ekle Bhatti. Ekle Bhatti is a small teahouse where you can take rest and have a cup of tea.
After some hours later you will reach to Deng, a silent valley with small hotels settlement.
Namrung
Trek to Namrung, after leaving Deng you walk continuously to Ghap to Namrung villages. Namrung is a small village inhabited by Bhote, Lama peoples.
Their main occupation is agriculture and animal husbandry. They raise maize, barely, potato as crop and oats, nut, as fruits. They have their own culture and religion.
The local people want to preserve their historical culture and religion, so they have open Historical Cultural Lakpa Dhundup Museum at Namrung prok VDC.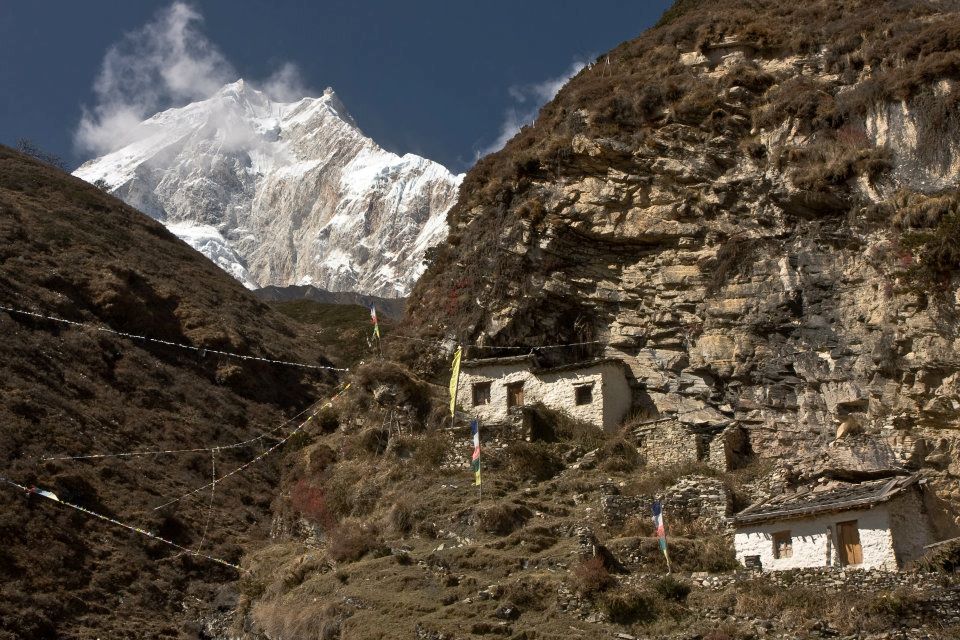 You will walk through villages, beautiful waters, rhododendron forest with white Langur monkey and also you can see beautiful views of Himalayas peak including Ganesh Himal and Himchuli.
Samagaon
The next trek to Samagaon takes 6-7 hours to arrive there. While walking towards Samagaon following Lihi, Sho, Lo, Shyale villages, hilly terrains and bushy forests.
Samagaon is a beautiful village surrounded by prayers flag, and they follow Buddhist Religion. Also, it offers amazing views of Himalayas peaks including Manaslu, Himchuli and peak 29.
During the walk to Samagaon, you can also visit Birendra Tal, Phungen Gompa.
Samdo
It is a short walk of around 3-4 hours to Samdo after leaving Samagoan. Samdo, the most beautiful place of Manaslu. The places are especially known for yak herding.
This village has more animals and fodder shelter than human settlement. This place offers excellent views of Simrang Himal, Hiunchuli himal, Ngadi Himal, Larkhye Peak, Cheo and Kang Guru Himal.
Dharamsala
Next trek to Dharamsala, a hut made by the stone of three rooms and a roof but doesn't have doors and windows. Everyone can go into Dharamsala, but there's nothing inside.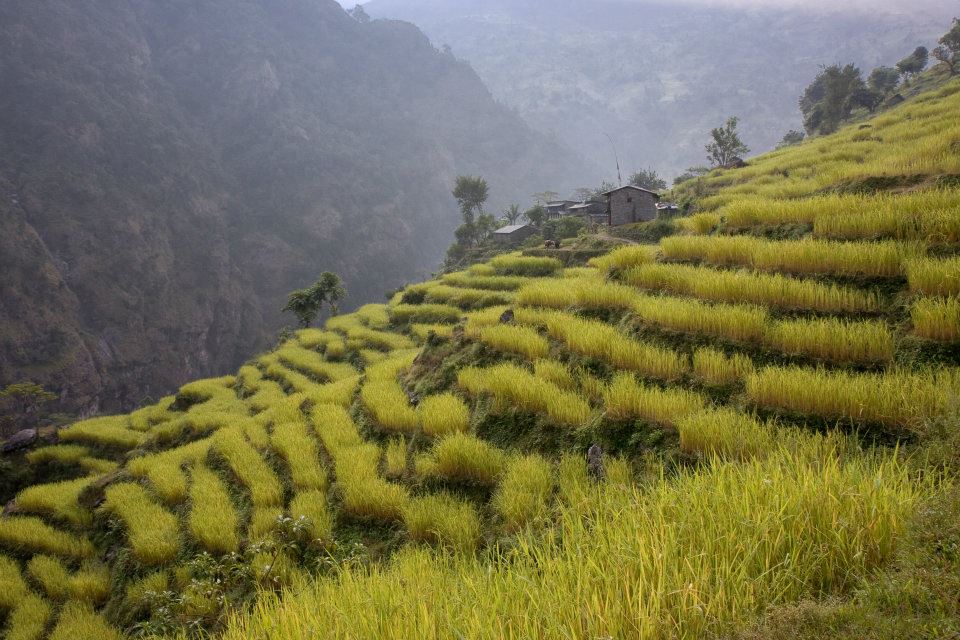 To reach Dharamsala from Samdo; it takes around 4-5 hours of walk passing through Larke Bazaar "a seasonal Tibetan Market." Dharamsala is also known as Larkya Phedi which is a final part of Manaslu Circuit before Larke Pass.
Larkya Pass
Larkya Pass is the maximum altitude of 5,106 meters.
From Dharamsala, you will climb steadily up to reach the top of Pass. Finally, you will see breath-taking panoramic views of snow-capped Himalayas peak of Mount Manaslu, Annapurna II, Himlun Himal and other mountains.
You can snap the pictures of the beautiful Himalayas and videos too before descending to Bhitmag. Many trekkers become sick due to its maximum altitude.
Bimtang-Tilje-Dharapani
Leaving the beautiful Mount Manaslu behind and start descending to Bimtang takes 3-4 hours and trek to Tilje around 6-7 hours of walk. Passing the rhododendron forest take you to Karachi; one of the highest cultivated village of Nepal.
Then continue to walk to Gho villages where few lodges are available. After few hours of walk, you will reach Tilje village which has better lodges then Gho villages.
After a short walk from Tilje, crossing Marsyangdi Khola through on a long suspension bridge finally, you will reach Dharapani. Dharapani is a small village where small hotel and lodge are available.
Chamche-Besisahar
Chamche is the final trail of Manaslu Trek from Dharapani following Tal villages. Chamche is the most popular place for Annapurna Circuit Trek route with several lodges and accommodation facilities.
Then walk down to Besisahar, which is the headquarters of Lamjung district. Here different cast and religion of people live in one community and have a different culture.
From here, you can get vehicles such as a jeep or local bus and drive to Kathmandu about 7-9 hours.
Manaslu Trek Map
Manaslu Trek Itinerary
Manaslu trek is one of the challenging and demanding trek. Before Manaslu trek, you need to manage itinerary on your daily basis traveling routine.
The well- planned and managed itinerary ensure the best itinerary that makes you trek enjoyable.
You can follow the link below for best itinerary:
https://www.nepalsanctuarytreks.com/package/manaslu-circuit-trek/
Ten facts  About Trekking in Manaslu Region
1. Mount Manaslu is an eighth highest peak in the world which opened in 1992. It is still under restricted trekking area of Nepal. It offers stunning views of Manaslu Peak including Ngadi Chuli, Himalchuli, and Boudha Himal.
2. Manaslu is an inhabitant of different ethnics groups such as Gurung, Lama, Bhotias, and Tibetan. They have different cultures. There many ancient monasteries, ethnic heritage and culture and unique houses made of stone.
3. Manaslu Trek is famous for small teahouses. The teahouses are built and managed by the local peoples. Tourist loves to stay there and get opportunities to know closely about local lifestyle.
4. Manaslu Trekking has countable visitor than Annapurna Base Camp Trek, Everest Base Camp Trek, and other trekking which makes entire Manaslu region unspoiled and more exclusive.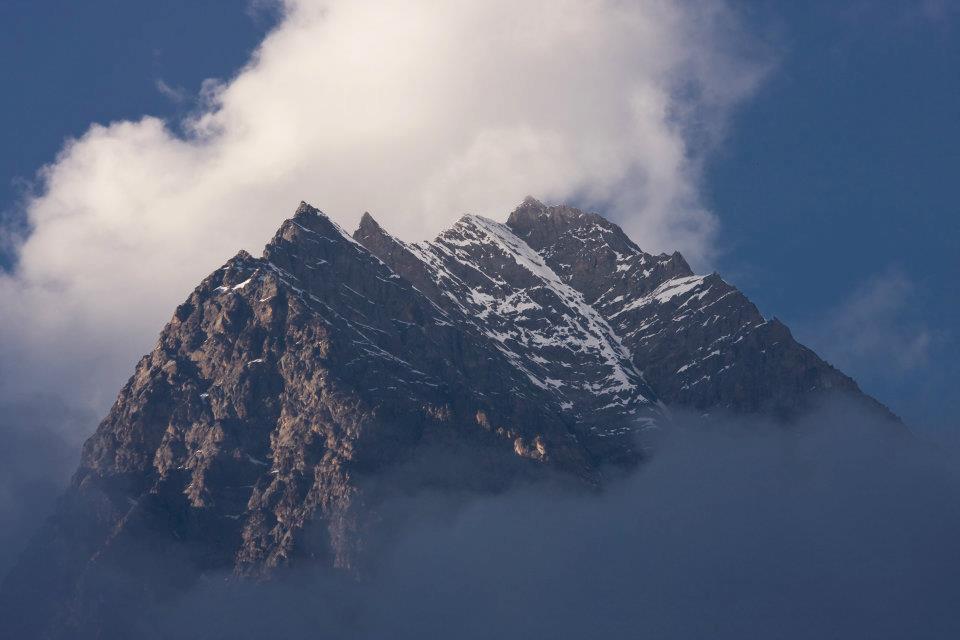 5. Manaslu is mainly inhabitant with two regions: Nubri and Tsum. Most people visited the Nubri valley after tourism board announced it as a touristic place in 1950. And Tsum is still out of touch with You will see traditional lifestyle, art, and culture.
6. Crossing the higher pass of Larkya Park at elevation 5,106 meters. Descending to Bimtang is more difficult than climbing. Descending towards Bimtang must use some technical trick. From Bimtang, the back view of Mt. Manaslu is amazing.
7. Toshio Imanishi and Gyalzen Norbu were the first to climb Mount Manaslu on 9 May 1956.
After them, many Japanese teams have climbed the summit of Manaslu but got failed. Mount Manaslu called Japanese Mountain and also known as Killer Mountain because of its frequent icefall, and high altitude trekker gets sick or kill.
8. Mount Manaslu which is in Gorkha district has lots of offers historically as well geographically such as Manakamana Temple, Lower Manaslu Trek, Tsum Valley Trek, Nubri Valley Trek. Manaslu Trekking route starts from Arughat and ends in Besisahar.
9. The spectacular scenario of rhododendron forest, perfect views of mountain ranges, a combination of rich culture, natural beauty and biological diversity.
10. The Tsum Valley Trek in the region has beautiful views of surrounding mountains peak, but extra trekking permit is compulsory need to travel there.
Precautions to take in Manaslu Region
Before you travel there, you need to know all things about Manaslu region such as about high altitude, weather, hygiene and daily health care. Firstly, you can easily become dehydrated at high altitude.
The lower air pressure will force you to breath more quickly and deeply. So, you will have a drink a lot of water than you normally would have. The most common symptoms include thirst, dry lips, nose or mouth, headache and feeling fatigued.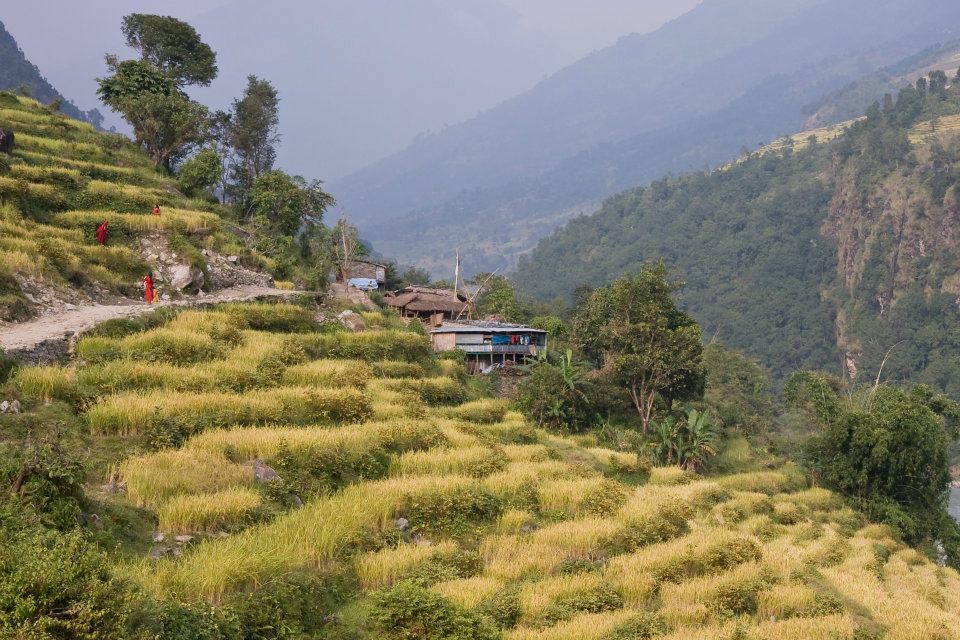 You should drink at least 3 liters everyday trekking. Also, it is important to maintain your daily hygiene in a remote area which might affect your health and brings hand sanitary with you.
Due to cold weather, you might get sick, so warm clothes such as down jacket, electrical socks, hat, etc. are most necessary things that must have with you.
Tsum and Ganesh Himal Trek and Nubri Valley
Tsum valley and Nubri valley is one of the famous and hidden treasures of Manaslu region. Tusm words come from the Tibetan word 'Tsombo' which means vivid. Tsum valley is mostly the origin of Tibetan and people in that valley speak unique dialect.
Tsum valley offers the beautiful forests covered with rhododendron tree and a stunning view of Ganesh Himal.
Tsum valley always combines with Manaslu Circuit. The trail starts from the Arughat and continues the low, high passing through the forest and small villages.
Manaslu Trek passes through the Tsum Valley. The place is famous for the ancient Buddhist monastery.  Geographically the valley called 'Tsum Tso Chuksum' which means thirteen provinces ruled as a single territory.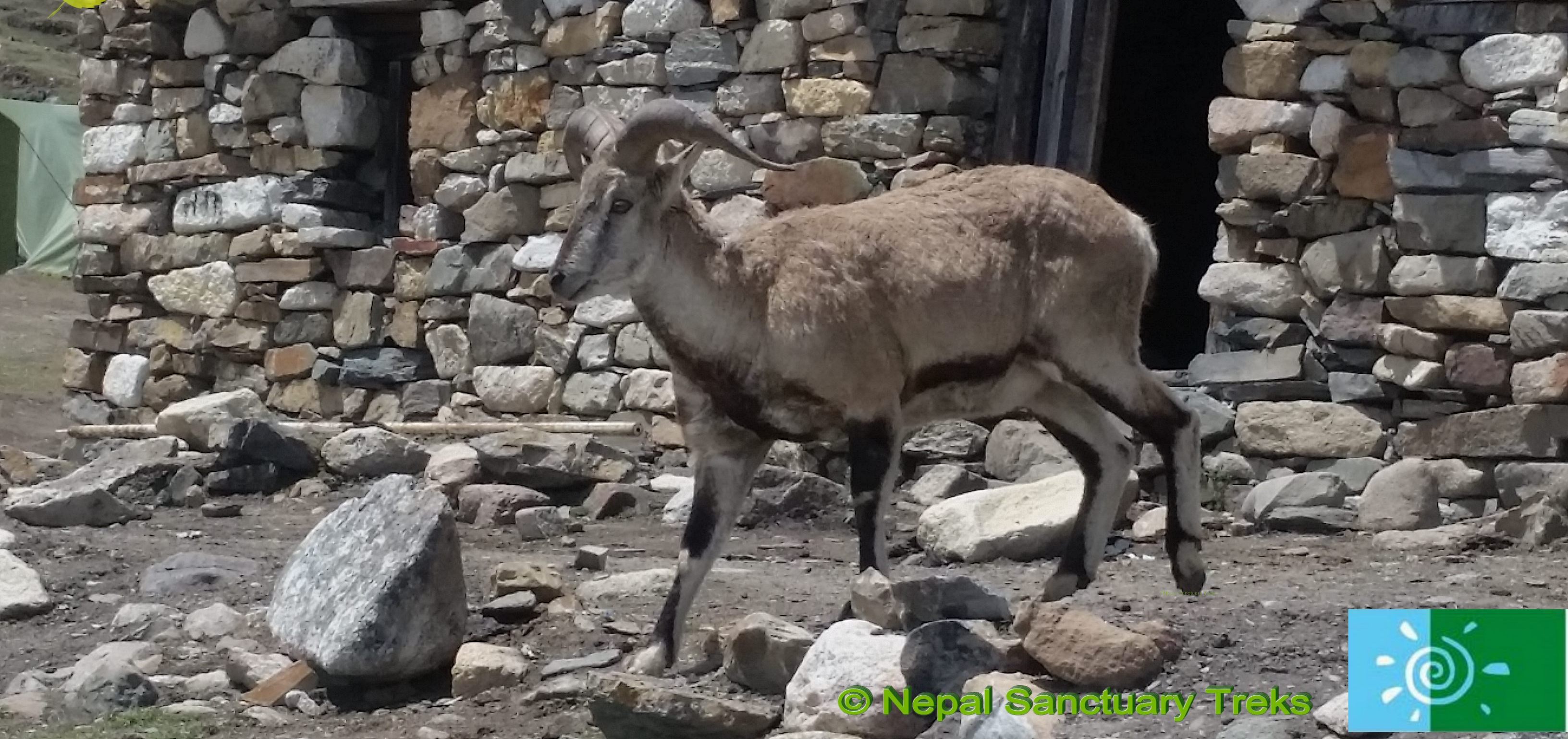 Nubri Valley also connects with Manaslu trek. Nubri valley still follows the traditional culture, art and it is untouched by the modernization.
Weather and Difficulty in Manaslu Region
Manaslu trekking is one of tough trekking compared to other mountain treks. The best time to visit Manaslu is Autumn and Spring season. Autumn months starts from October to November and March to May.
The weather on this season is pretty much fine than other seasons. In Monsoon and Winter seasons it hard to trek in Manaslu due to the rainfall and high coldness. 
So How to start your Trip?
Firstly, the question might strike in your mind about How to start your Trip? It's not that difficult; you can contact Nepal Sanctuary Treks.
Nepal Sanctuary Treks is the best trekking agency of Nepal. We would be glad to consult you via phone, Whatsapp or email if you feel further discussion. Our trekking professional will assist you to provide proper guidelines, process and more information on Manaslu trek.
Nepal Sanctuary Trek contact details:
Nepal Sanctuary Treks
G.P.O Box 5493
House No. 1246, Lamtangeen Marg, Chundevi-4, Kathmandu
Tel: +977-1-4426721, 4431610, 4434542