Syabrubesi is a beautiful resident village inside the Langtang National Park. The local community, its festival culture and traditions and the famous religious yatra "Kailash Yatra" is beaming Syabrubesi in the spotlight for domestic and international tourism. Syabrubesi lies at the base of a green hill on the way to Langtang Valley.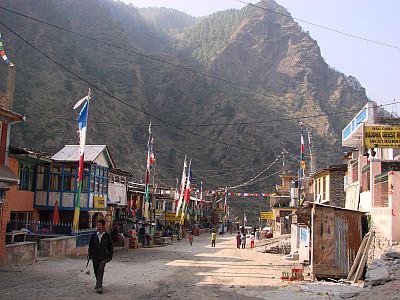 Where is Syabrubesi?
Syabrubesi lies in one of the most beautiful countries to visit in the world, Nepal. Syabrubesi, Nepal lies in the Langtang National Park, a famous trekking region in Nepal. Syabrubesi has also dubbed the gateway to Langtang Valley and is a popular pit-stop of the route to Langtang.
Syabrubesi, Nepal is about 80 kilometers far from capital Kathmandu and has rough, graveled single lane roads.
Roads to Syabrubesi
Weather and Altitude of Syabrubesi Nepal
Syabrubesi lies on the outskirts of Langtang National Park and is thus covered by green hills filled with trees. Syabrubesi lies near the banks of Trisuli river. The weather of Syabrubesi is humid and sees rainfall quite often. The average temperature in summer lies from 20ºCelcius to 30ºCecius, and the winter sees the temperature of 10ºCelsius to 20ºCelcius.
The altitude of Syabrubesi is 2,380 meters as it lies somewhat in a gorge like a terrain in between two hills. However, the trip to Syabrubesi will touch heights about 5000 meters when crossing hills to reach Syabrubesi.
How to reach Syabrubesi, Nepal?
Syabrubesi is famous for its cool, temperate climate and its wonderful location. Syabrubesi lies on the bottom of a hill and the banks of the white-water rafting river Trishuli. It is around 80 kilometers far from Kathmandu and can be accessed through various transportation means.
Syabrubesi Bus Schedule

: There is only a single period in a day when the local public bus leaves to Syarubesi from Kathmandu. The local bus leaves in the early morning around 7 am to 9 am. Unfortunately, the public buses are a bit old, smelly and congested. If you are looking for comfortable and cozy in local public transportation, it might prove to be non-existent in this tough terrain challenged trip.

Reserved Jeep

: Unlike traveling to cities in air-conditioned tourist buses, Syabrubesi, Nepal does not offer exotic and lavish bus transportation mainly because of torrid road condition and a single lane road. If you do not like sharing a small space in a congested bus with people smelling like mud, you might opt to travel in a pre-arranged jeep.
Bear in mind that a mere taxi or a car cannot take you to Syabrubesi, because of rocky and uneven roads. It has to be a local bus or a jeep. The reservations of Jeep can be made through your traveling agency.
How long it takes to Reach Syabrubesi
Suabrubesi is just 50 miles north of Kathmandu Valley but might take up to 9 hours to travel. The local bus ride takes about 8-10 hours. This is mainly because of numerous stops in the way. There are lunch breaks, bathroom breaks, carrying and dropping people in many small villages and so on because of which the trip takes longer.
A reserved jeep can complete the journey in about 5 hours and save up time for sightseeing along the way.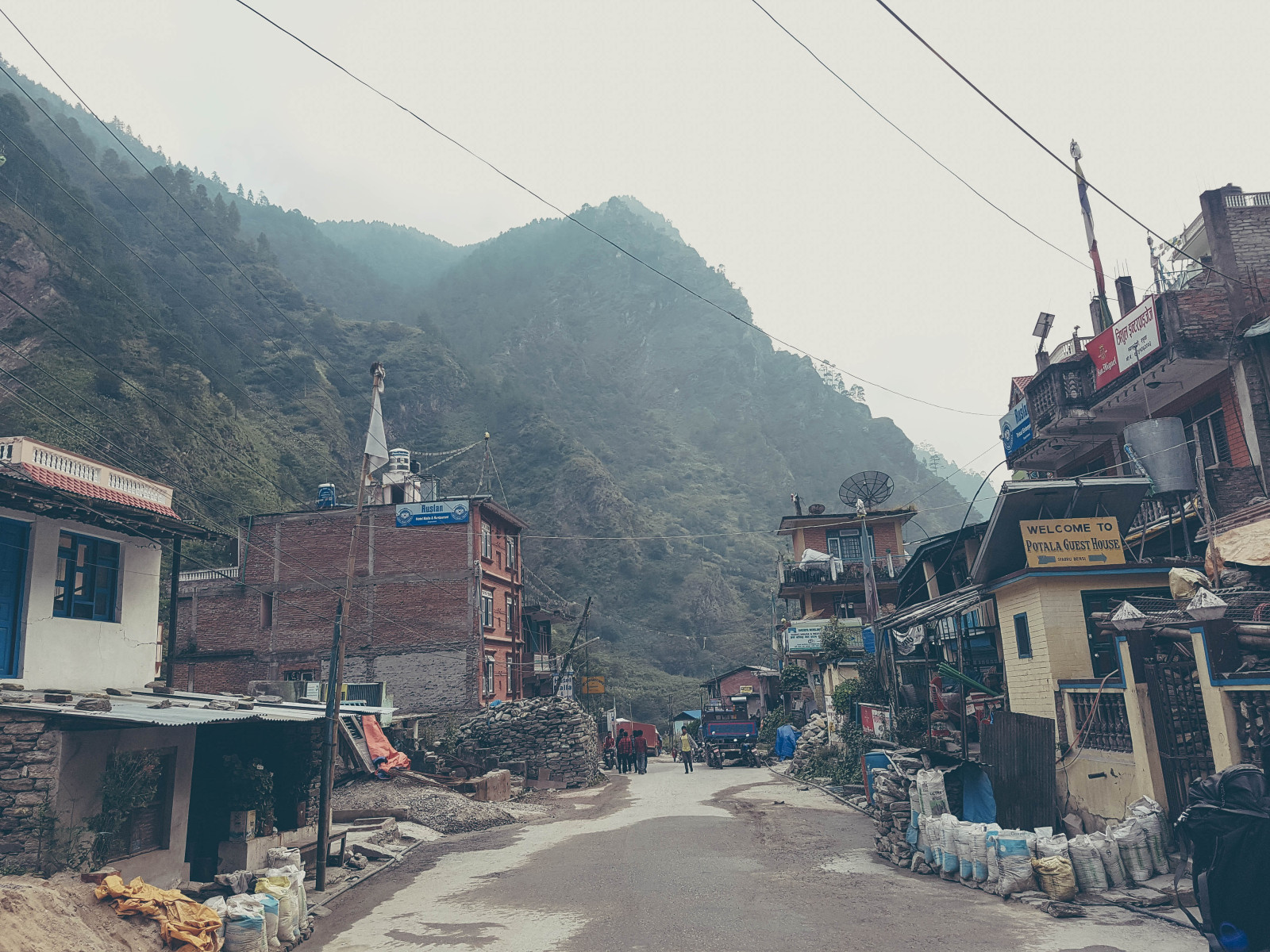 Booking And Reserving Tickets for Syabrubesi, Nepal
Booking tickets for bus and reserving jeeps can be time-consuming for tourists with limited time on their travel. The tickets have to be scheduled manually by going to the ticket counter at the bus stop.
Booking tickets for the Bus:

Tickets booking and availability of seats depends on the time you book your tickets. To get a seat on the local bus, you need to book tickets a day before the departure. If you look for tickets on the day of traveling, well let's say you won't get one and have to travel either standing or sitting in a tool at the passage between the seats. It will be a hellish ride considering the patchy, uneven roads.
The best way to ensure tickets and a guaranteed seat on the bus is to let your agency book the tickets. It helps to save the hassle to book tickets personally the day before and meanwhile save time to visit the city.
Reserving a Jeep:

If you want to reach Syabrubesi, Nepal a bit quickly and save time to visit the area while surveying the scenes of the trip, reserving a jeep to Syabrubesi is the best option to go for. The travel agency can manage to book jeep service as per your travel needs and personal preferences.
Cost of Reaching Syabrubesi, Nepal
Syabrubesi is relatively easy and cheap travel destination in context of other remote places of Nepal. The public bus service costs around 600-800 Nepalese rupee ($6-$8) while reserving a private jeep costs around Rs. 15,000 ($150). We recommend reserving a jeep than the excruciating bus journey. The individual price can shimmer down by traveling in a group of about 5 to 6 people.
Thus, we recommend forming a group, and traveling to Syabruesi, Nepal by booking a jeep. You can contact the travel agency to pre-book a jeep service to travel to Syabrubesi.
For further details on itinerary, you can just email us at info@nepalsanctuarytreks.com