The Great mountain range in Asia, where lies the world's highest peaks including the Mountain Everest and over fifty mountains exceeding 7,200 meters and ten out of fourteen 8,000 meters peaks. And, among those ten peaks, eight are in Nepal. No wonder thousands of tourist pay visit Nepal to have a glimpse of those glorious Himalayas.
Trekking is very popular and one of the most loved adventures by tourists in Nepal. For the sole purpose of trekking only, thousands of people from around the world come to Nepal. Nepal has impressive and great trails for the perfect trekking. In Nepal, there is a trail called the Great Himalaya Trails, which is an extensive trail system that covers Nepal from Humla to Darchula in the west to Kanchenjunga in the east. Nepal is a small country, but the diversity despite its size will certainly shock you. The lowest point in Nepal is 59 meters above sea level, and the highest is 8,848 meters above sea-level, these two points are only 200 kilometers apart in a straight line.
With its high prospect of tourist in this sector, trekking is flourishing in Nepal. Although Nepal is very gifted and rich in natural aspects, there is a great lag of development. Mostly in remote areas people have to face several challenges due to lack of job and infrastructure. Life is very hard in those regions. So nowadays, while in the trek, trekkers provide some financial help to the people of that region.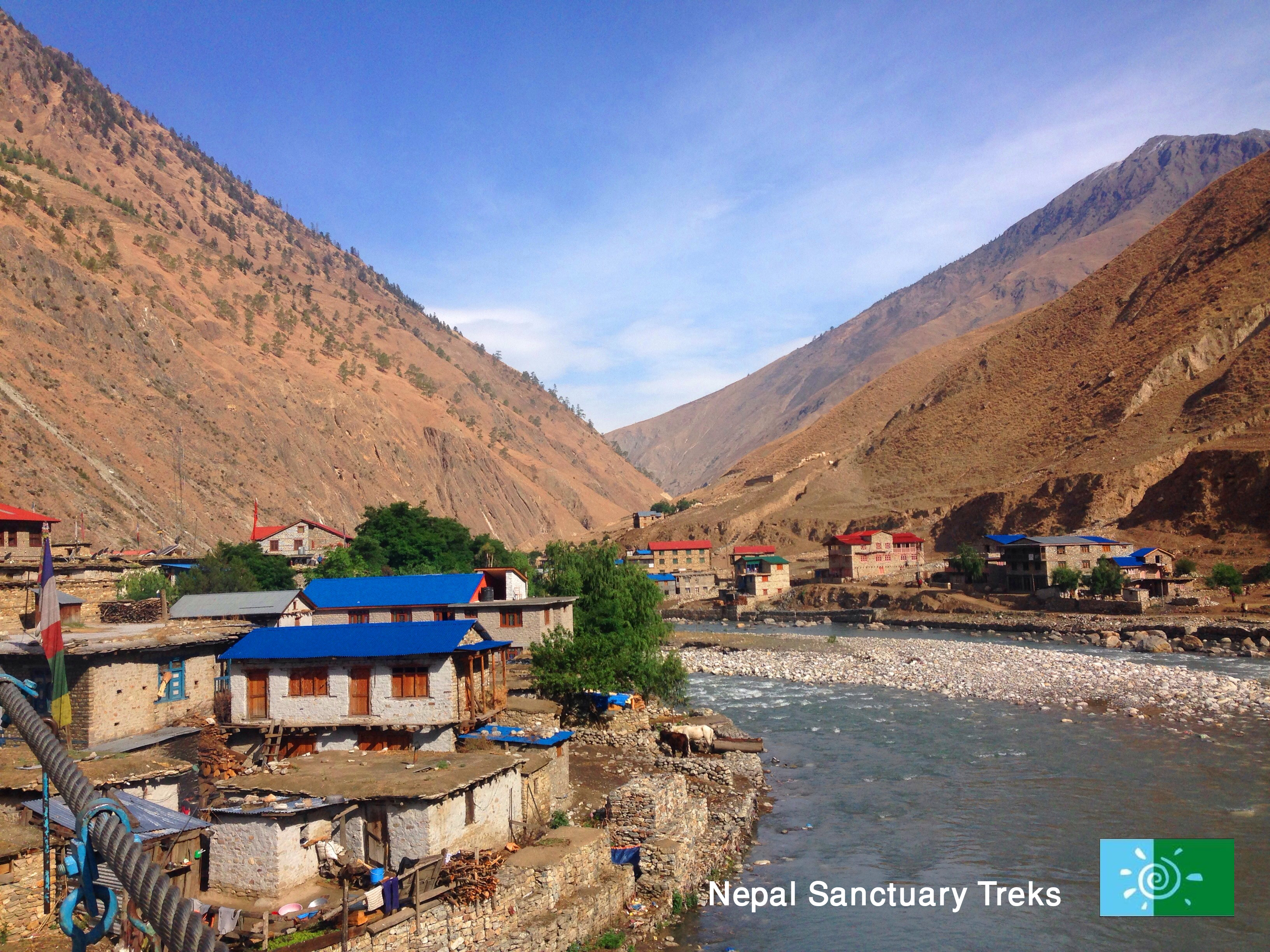 Trek in Nepal
Trekking has been popular in Nepal for a long period. Back in the mid of 1960s, only a few trekkers visited Nepal especially as a part of group expedition followers. But today, it is completely different. One can find the National Parks and Conservation Area lodges have been established, where treks can find the proper accommodation and provision. In those hotels and lodges, you will find all the basic facilities.  Most of the trails are safe and well maintained and sign-posted too.
There are many trekking destinations in Nepal. All of them have different length, difficulty and timing. In Nepal there are three main trekking areas and there the most easily accessible, they are the Everest, Langtang and the Annapurna region. The trekking trails of Annapurna and Langtang have some advantage as they can be reached through road connections. You can find the several trekking regions which are accessible by domestic flights like Kanchenjunga, Makalu, and Dolpo. It will take many days of trekking to reach the higher mountain areas from the local center of population.
Want to do a Charity Trek in Nepal
While in your trek, you will see the beautiful view of the Himalayas, also you get to explore the wide range of vegetation. In Nepal, there is six distinct and diverse vegetation, which ranges from Tropical below 1,000 meters through Sub-tropical 100 meters – 200 meters, Lower Temperature 1,700 meters – 2,700 meters, Upper Temperature 2,400 meters – 3,000 meters, Subalpine 3,000 – 4,000 meters and Alpine 4,000 meters to the snowline. These regions are well-populated areas with a diverse amount of flora as well as fauna.
You can find trails for trekking any time of year in Nepal. Mostly the southern areas have a higher level of precipitation. Also, some routes along the Great Himalaya Trails lies in the rain shadow. It is a dry area on the leeward side of the mountains namely Mustang to the north of Annapurna and Manaslu, Dolpa to the north of Dhaulagiri and the far west of Nepal to the north of Saipal Himal.
In Nepal, especially the people living in the hilly and Himalayan region depends on tourist for their income. They work as a trekking porter or guide to earn some money. Further, your help to them and their community is deeply appreciated.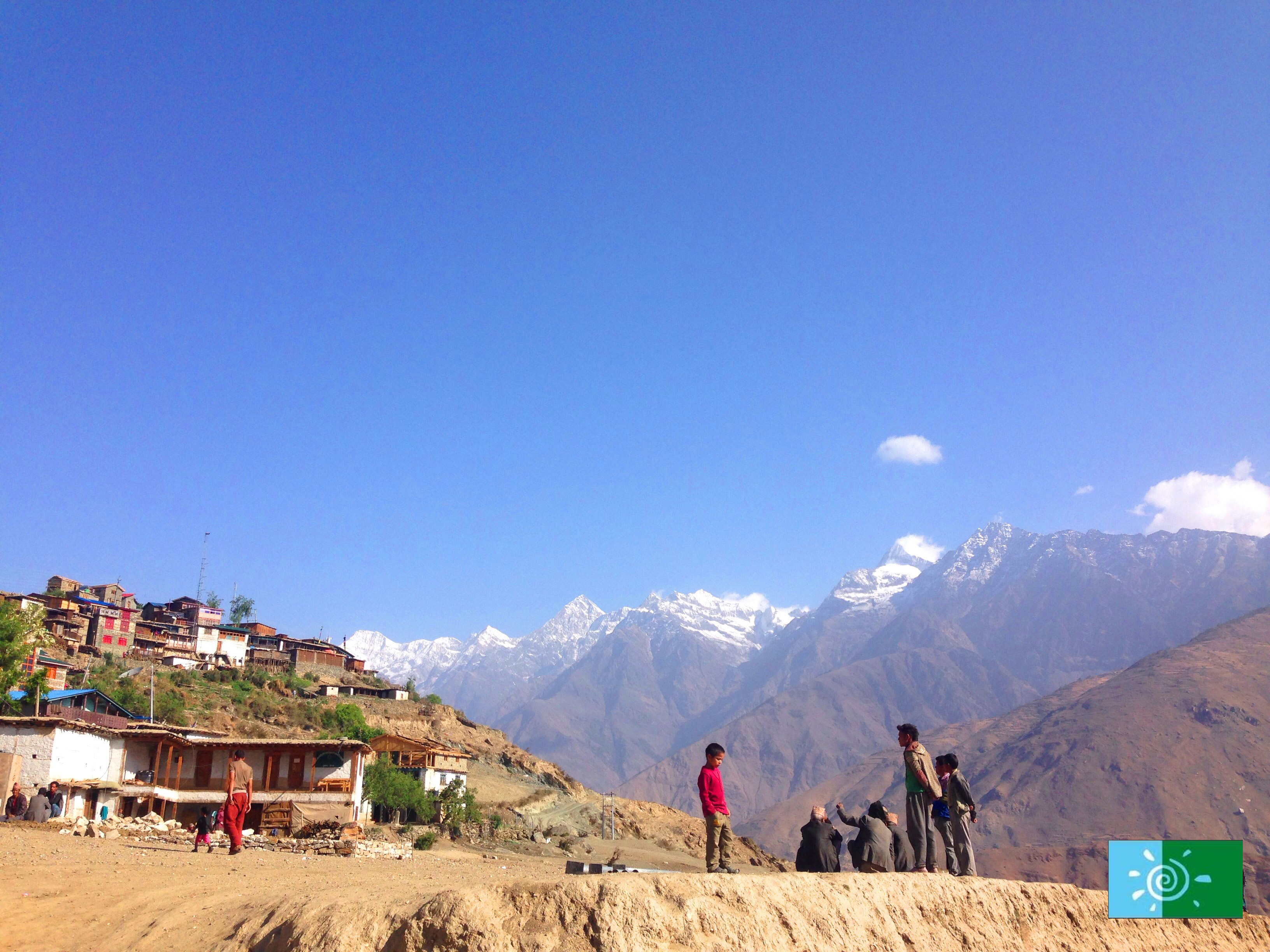 What is Charity Trek?
Charity Trek is just like any other charity except you will get to see the beautiful views, mountains, distinctive villages and the unique culture of peoples. It is fundraising in your hometown and then visiting here in Nepal to the particular place you want to donate the money. You can visit any place or region for charity, like schools, hospitals, and communities.
Why should you do Charity Trek in Nepal?
While in your charity trek in

Nepal

, you will know where exactly is your money going. You trek all the way to the region or place you want to help, and there remains no doubt that your money is benefited by someone else.
Charity Trek in Nepal is like killing two birds with one stone. First, you can help the peoples with your small contribution and second, you will get to know Nepal is many ways. Nepal is geographically as well as the culturally diverse country. You will have a great time on your charity trek.
Charity isn't all about the money. In Nepal, you can do charity in any way you want. Books, provisions, clothes, stationery items, and these some examples of the charity you can choose. You may find it hard to believe, in remote areas of Nepal some peoples aren't getting enough provisions, there are students without books and materials so that any help will be appreciated.
Once you visited Nepal, you can spread words about your experience you had in Nepal, if not charity then at least their visit will give a job to porters and guide.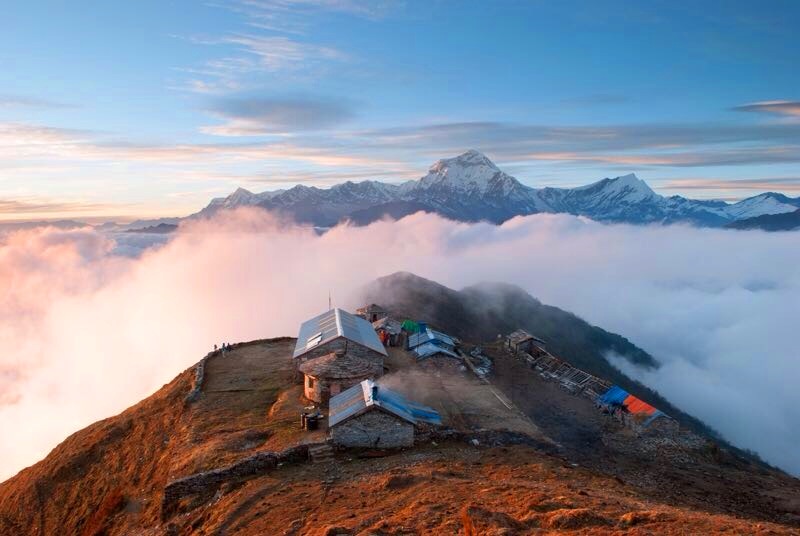 Why should you do Charity?
Charity doesn't only help the one who is in need; it will help you too. Your small contribution will certainly make a great deal of difference to the others; it will also provide you with the deep satisfaction and happiness. If a small sum of money can make a difference in more than one life then why not do it?

Your deeds define you. Your giving nature will be a worthy example for you're the community and especially to your kids. From you, they will learn, the essence of generosity and grow to be the one. You will inspire the people around you, your friends, family, and society to do the same.

Helping others will let you explore the world differently. Till yesterday you were caught up in yourself, today you are looking for the causes like poverty, illiteracy, and others, so you can be the one to take a step to help because you can.
What to expect from us?
Nepal Sanctuary Treks has been in trekking business for more than 30 years now. We also specialize in charity treks and make sure you have all our support to make your program successful.
You and your group can select among various project sites like school, hospitals, and sanitary programs in any area you like. With your decision, we will assist to make your charity more effective. You can either give the money directly or buy things like books for schools and library, materials for a local hospital or school, buying goats, pigs, or cows for low-income families, or sponsor a child's education.
Contact us for any queries regarding Charity Trek in Nepal
With our decades of work in this field, we know the regions and areas and understand the problems and issues they have been going. We will help in every step of your planning and make sure the help goes directly to the remote communities of Nepal.
Our aim in Charity Trek is simple:
To serve the best of us to make your program successful and effective.

To give you our best trekking crew that will support you.

Make sure you have a wonderful experience as both trekker and charity provider.

Make sure your contribution faces no leakage, and the help is hand-to-hand.
Nepal Sanctuary Treks will be more than happy to help you and support you in your steps to create a capacity for underprivileged peoples to lift themselves from poverty. We have every range of treks, dates, porters, and guide, suitable for big as well as small groups. Charity Trekking in Nepal will be your wonderful experience as you will help any project sites and enjoy the natural beauty of the place too.