After the success of Visit Nepal Year 1998 and Nepal Tourism Year 2011, the Tourism Board of Nepal introduced Visit Nepal Campaign 2020. The Campaign was announced in 2015 to be held in 2018 but was later postponed to 2020.  
The mainstream media publicized Nepal as utterly devastated by the earthquake in 2015 and failed to show that Kathmandu with other major cities was almost intact. The earthquake significantly affected the inflow of tourists in 2016 as the number of tourists halved compared with previous year.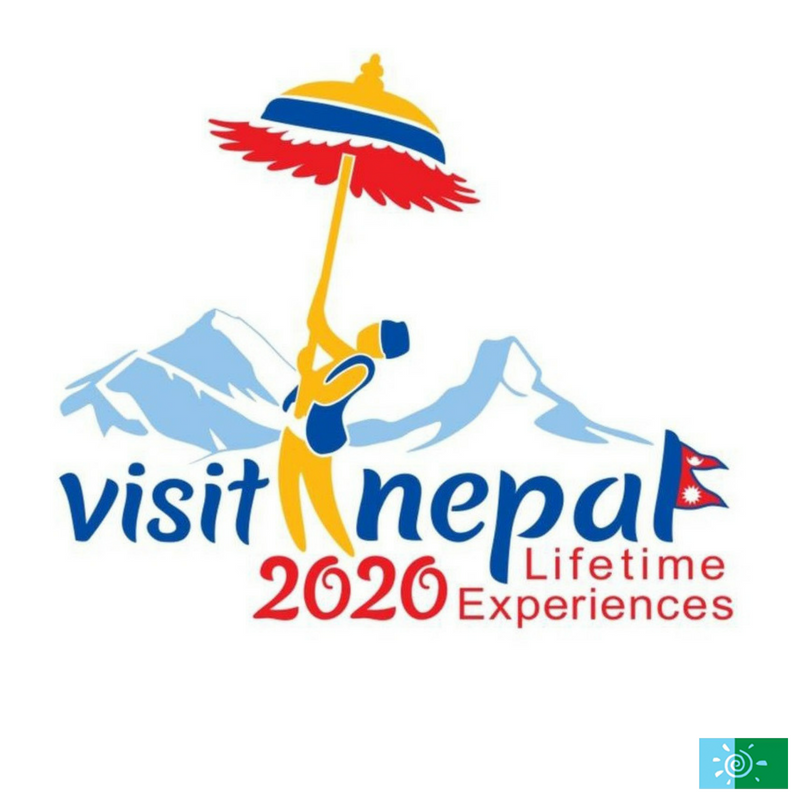 The year 2017 saw the inflow of tourists bounce back to the pre-earthquake numbers. The year 2017 saw 940,218 foreigners enter the country. Some came for recreational activities while some visited to support the people of affected areas and with the motive to help the country economically by visiting Nepal.
The year 2020 has been announced as "Tourism Year for Nepal" and to make #VisitNepal2020 successful, let every Nepali unite & promote the beauty of #Nepal 🇳🇵#GoVisitNepal #Travel #hikingtrails #tourist #TourismWeek #VisitNepal #tourism pic.twitter.com/d7InOK91eZ

— Visit Nepal 2020 (@visitsnepal2020) May 31, 2018
The Visit Nepal 2020 campaign was scheduled in 2018 to promote that Nepal was a safe place to travel and only 12 of 75 districts were affected by the earthquake. The crawling upgrading activity of Tribhuwan International Airport and delayed construction of Gautam Buddha International Airport in Lumbini and improper transportation infrastructure led the Tourism Board to postpone the campaign to 2020.
Why should you visit Nepal?
Nepal is fifth among the Top 10 countries to visit in the world and number one in Best Valued Destination in the World. Why wouldn't they be, Nepal boasts pristine natural beauty, sky-high Himalayas Range and endless culture and traditions spread out all over the country.
Trekking and Mountain Climbing
One of the reasons to visit Nepal is for trekking and climbing mountains. You can climb to the top of the World by scaling and conquering the Everest, the highest peak in the World. Trekking comes with viewing the natural beauty of Himalayas and knowing the lifestyle of people living in altitudes above 4000 meters.  
https://www.instagram.com/p/BgaxCloBR0T/?utm_source=ig_embed
Culture Tradition and UNESCO World Heritage Sites
Nepal is also rich in culture and traditions. There are countless ethnic groups each following their distinct art and religions. This diverse traditions and lifestyle is a prominent feature of Nepalese people.
Nepal boasts in cultural diversity, and this vast tradition showcases in the heritage and temples. In Kathmandu alone, there are 7 UNESCO World Heritage sites including Pashupatinath, Boudhanath and Durbar Squares.
Patan Durbar Square
https://www.instagram.com/p/Bj2sC6PAGQR/?hl=en&tagged=durbarsquare
BioDiversity of Birds and Watching endangered animals
Nepal is not only about trekking and mountain climbing. Nepal boasts a wide range of animals and plants, some found just in Nepal. Nepal has 852 species of birds and bird watching has evolved into a sought out activity of tourists. Nepal also homes several endangered species such as the Bengal Tiger, One Horned Rhinoceros, Bengal Fox, Red Panda and the elusive Snow Leopard.
A Royal Bengal Tiger in Chitwan National Park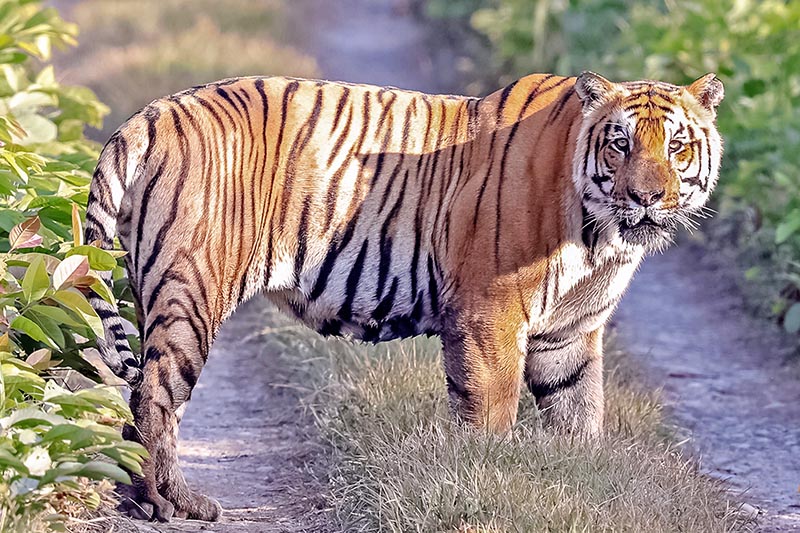 Image Source: The Himalayan Times
The objective of tourism campaign is to promote Nepal as a tourism destination and to improve the economic situation of the country.  
Is Nepal Safe to Travel after 2015 Earthquake
The earthquake of April 25, 2015, killed 8686 people leaving thousands injured and many more homeless. The rural parts of Nepal are still recovering from the damage caused by the incident. The resulting year saw tourists number all-time low in preceding six years. The Visit Nepal 2020 campaign can be the backbone to support the fragile economic conditions of numerous families in the rural areas.
Some media outlets reports of Nepal in the state of complete devastation and buried under heaps of pile is wrong. The earthquake mostly downed old buildings made of mud and some temples around the affected districts. The majority of Kathmandu remains intact which was not shown in the media, all a scheme to generate more TRP.
Nepal was affected majorly in about 5 districts and minorly in 7 other districts. All other destinations are entirely untouched. The repair and reconstruction of temples and heritage sites are underway and will finish come 2020.
Nepal, It's People, Culture and the Beautiful Paradise Still Lives
https://www.instagram.com/p/BdBB3Abnjdy/?hl=en&tagged=kathmanduview
The Tourism Board has checked every route and the damage sustained by the trail. Currently, all 35 main hiking routes are declared safe to travel, and national parks cleared for visits. The government sees transportation infrastructure and airlines service as a primary aspect that needs improvement to ensure smooth flow of tourists both internationally and domestically. The government is mending roads and constructing new roads where necessary.
After the earthquake, all the buildings, trekking routes, temples and other commercial buildings all over the affected districts were thoroughly checked by Government approved engineers. The buildings with a red stamp are dangerous and best left unventured. There are very few buildings with red marks as most of these are broken down and replaced by new buildings.
A yellow mark represents minimal damage while a green stamp on the front represents that the building is safe and has not sustained damage from the earthquake. Pillars support most of the affected buildings, and in cases, new buildings replaced old worn out buildings.
So, Nepal is as safe as any place in the world to travel in now and also in coming years.
Preparation for Visit Nepal 2020
The government of Nepal is working rigorously to ensure a successful tourism period till 2020. The Tourism Board set a target of 2 million tourist arrival in 2020. Currently, the country sees nearly one million tourist visitors yearly and expect to double this number promoting Visit Nepal Campaign aggressively. At the moment, the tourism board is running Visit Nepal Europe campaign supported by ambassadors and diplomats of Nepal in European countries.
By 2020, the government plan to operate two new International Airport, Pokhara, and Lumbini and introduce new Airbus 330-200 to provide airline services to a large number of tourists. The government also plans to run Tribhuwan International Airport for additional 3 hours from regular 18 hours to ensure availability of services to incoming and departing tourists.
The private hotel sector has planned to add 4000 new rooms in four and five-star category in Kathmandu, Chitwan, and Pokhara. Many new international chain hotels, Hilton, DoubleTree, Marriott, are expected to operate in the coming years.
Why Choose NST for 2020
Nepal Sanctuary Trek is a certified Tourism Agency involved in providing tourism related services to tourists. We specialize in personalized itinerary made as per your traveling needs, capability and preferences. We offer services in all the activities mentioned above and promote green tourism and environmentally friendly traveling. For booking and reservations, you can contact us directly from the website or email us at info@nepalsanctuarytreks.com, or you can also visit us directly in our office in Kathmandu.