Nepal is a small country with dramatic landscapes, lush green forest, beautiful Himalayas, and rich in cultural heritage. Nepal is a paradise for those who love to travel. Nepal is one of the world's great travel destination countries which offers heaven beauty. The citizens of Nepal are very kind and frank to foreigners.
In every country, there are some cultures and rules different from other parts of the world. It is always good to have knowledge of such norms before entering the country. Some Do's or Don't while hiking in Nepal are listed below.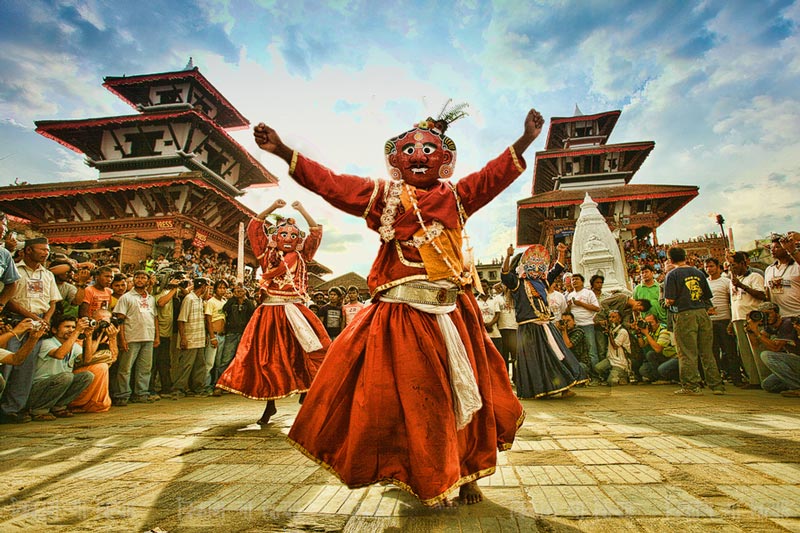 Image Source: Selfvisit.com
Here is how to make friends of Nepali people and not foes on your trip. 
Greeting
'Namaste' is the way to greet everyone in Nepal. Joined two palms together with bowing your heads, at the same time. This is how to show respect and gratitude by using your both hands rather than a handshake when taking or giving things or even money.
Leather Products
Always take off your shoes when you enter the temple or holy places. Don't take the leather products such as a bag, belt, jacket, etc. inside any temples in Nepal.
You can buy different types of leather products all over Nepal, but using and carrying them into holy shrines is considered a sin. Most temples have got a locker system where you can place your belongings safely.
Get receipts
Do get a receipt of authenticity when buying an antique or something else otherwise, you will not be allowed to take things out of the country. Don't purchase the items which are made of animals' skin or fur. The goods aren't allowed to take out of the state, and also you might have to face some problems.
There are plenty of cases when idols and antiques are stolen from temples, so to not get into any problem, get receipt for all the products you buy. 
Take Photographs with Consent
Don't take the photographs of locals, holy shrines, and temples unless you have given their consent. Taking pictures of museums, palaces, security office might be restricted. Ask a local personnel before taking pictures of such places. 
There are many temples where no one is allowed to take photographs. In that case, respect their culture and do not take photographs. 
Beef 
Don't ever talk or eat beef in front of Hindus and Buddhist because beef is strictly prohibited in both Buddhist and Hindu religions. Hindus and Buddhist worship the cow in Nepal.
Beef is not easily available in Nepal.
In temples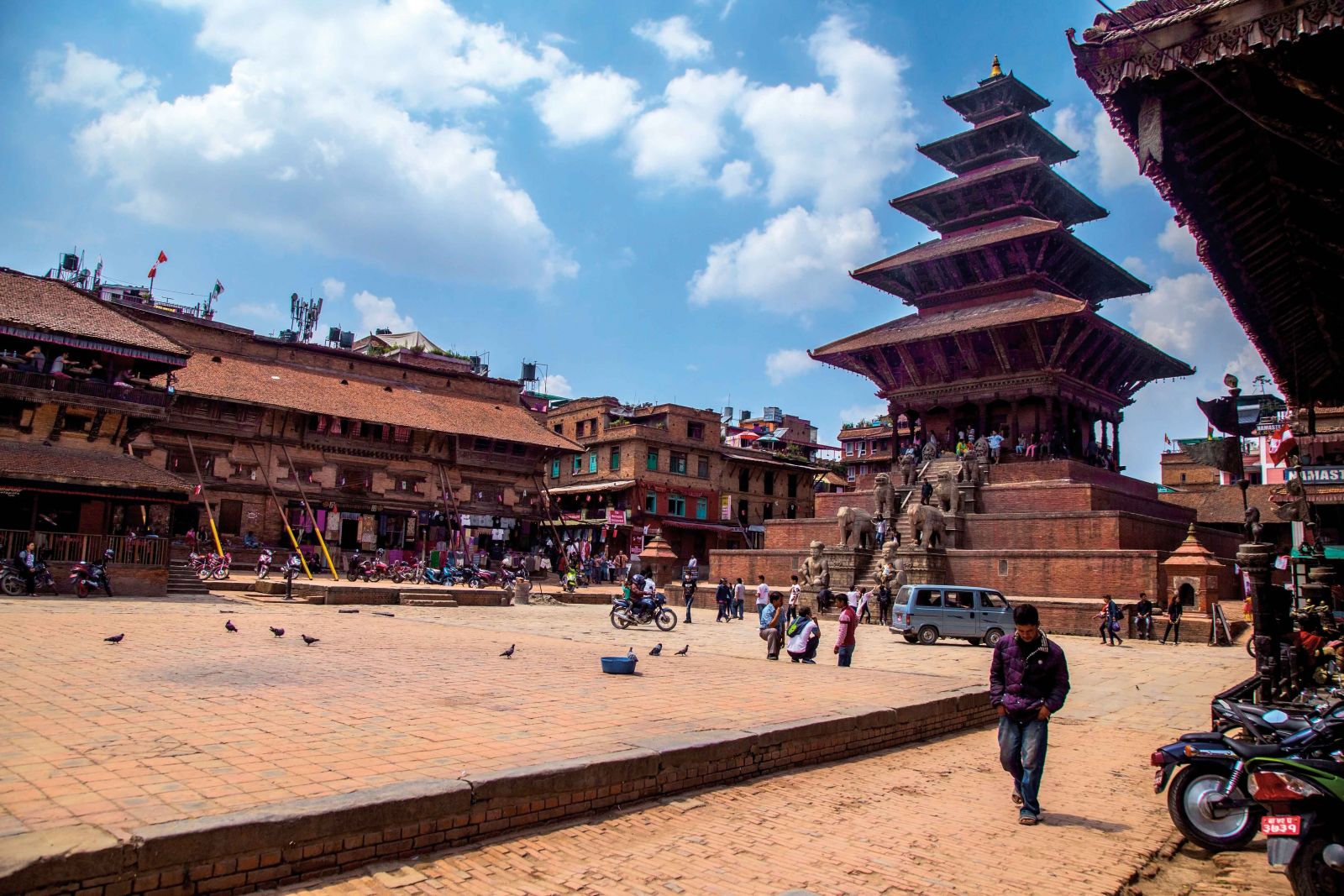 Do walk around the temple and stupas in clockwise so there will always be the walls on your right side. Don't walk around in anti-clockwise.
Walking around the temples anti-clockwise is considered disrespectful. While worshiping the god inside the temple try not to disturb other people.
Changing Currency
Before traveling to Nepal, do change the Nepalese currency. There are plenty of money exchange stalls in the airport as well as in the market area of Kathmandu. You can also ask your Tour Operator to do it for you. You can not use foreign currency to buy things, so better get Nepalese Currency as soon as you land at the airport.  
Also, prior to leaving Nepal exchange all the Nepalese currency because you are not allowed to take the Nepalese money with you.
Dresses
Nepal is quite a conservative country especially in rural areas and holds true in religious. However, in some places like Kathmandu and Pokhara you can see peoples wearing the western clothes.
Do well dress which cover most body part like long skirts, loose trousers, full sleeve clothes, etc. Don't wear proactive garments which shows openness of sexual disrespect.
Hiring a Cab
When you hire a cab, you do need to ask the driver to use meter for your travel. Otherwise, most drivers will want to bargain with you but insist using a meter. Also, note that the charge of the cab during night time is double after 10 pm.
You should ask at least two or more cab drivers before you hire one. If you have to reach your hotel from the Tribhuwan International Airport, there is a fixed fare to different places of Kathmandu. 
Drugs, Weed, and Alcohol
Don't buy or use drugs here. It is illegal in Nepal.  Nepal Government is strict with the abuse of drugs. 
Buying and selling weed  is also illegal in Nepal. In addition, smoking in public places is also prohibited. A fine of 100 rupees or more is charged if found smoking in public places. 
Give Money to Beggars
Begging in Nepal is not as common as in India but still, you will see people and children begging in some places like temples and even in market areas in a different part of Nepal. Do not encourage them by giving money even a cute child ask for it. Instead, you can give charity to schools and other organizations that look after those street children if you really want to help. 
Nepal Sanctuary Treks has 30 years of experience in Trekking Industry of Nepal. Send us a message with any query you have about Nepal Now.
Carry a Charger and Power Bank
Take an international charger with you. Most of the devices do not match this configuration so you might have to carry along with you.
You might want to carry a rechargeable battery for your camera and a power bank for your electronic devices like a phone. Powers cuts are still frequent and in hilly and rural areas you might not get electricity to charge your devices. So having a good quality power bank will definitely help you. 
Carry a Torch or Flashlight
Carry a torch or flashlight with you all the times. Sometimes you might face the power cut during the night. This will make sure that you don,t have to stay or walk in the dark. The power backups are available in most decent hotels.
Be Eco-Friendly
Nepal suffers from the issues of plastic uses such as plastic water bottles, bags, etc. There is no proper waste disposal management of the plastics.
The problem mainly occurs in Himalayan regions. Himalayan region is a remote area of Nepal. Tourist going there with mineral water bottles which increases the plastic waste, so Tourists or foreigners can help them by using their own bottles and reusable bags during the trek.
Don't Drink Tap Water
Don't drink tap water directly whether you are staying the deluxe hotels or in a small tea house. However, most places provide you safe drinking water. Always carry a water bottle with you in case you are outside.
For your own safety, you can carry water purification tablets or drops to treat drinking water. You may also want to carry a SteriPEN water Purifier. SteriPEN UV water purifiers use ultraviolet light to destroy bacteria and protozoan cysts without the effort required by many pumps and filters. 
Respect Local people and Culture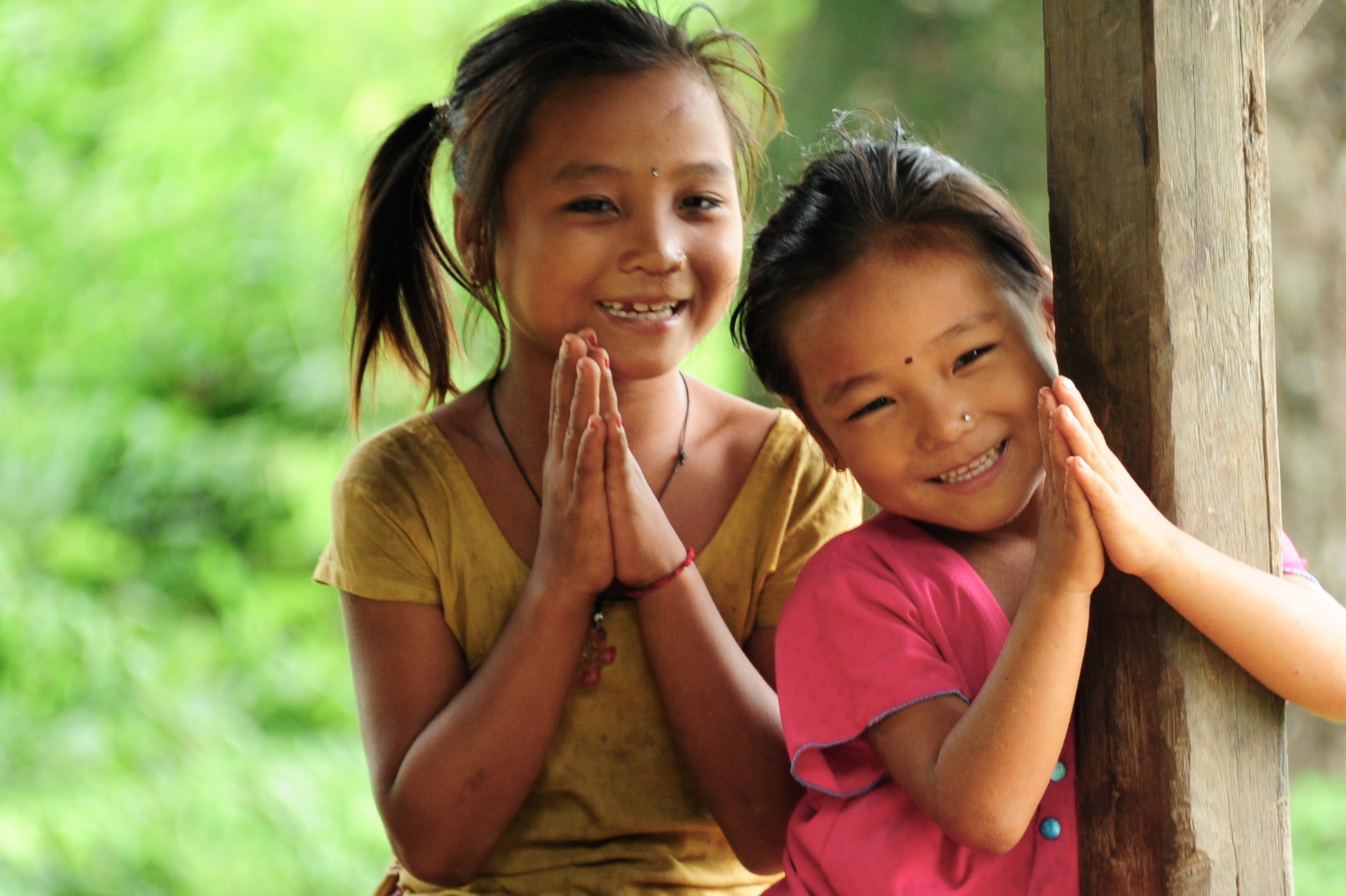 Image Source: ohheyworld.com
Mostly Nepalese people are very kind, down to earth and cheerful. Nepal is also a diverse country with a different kind of religion, culture, and lifestyle. Try to respect their culture and not to offend them. You can make great friends when you start enjoying their culture.
What to do Before landing in Nepal

You can contact Nepal Sanctuary Treks and clear all doubts about Nepal before actually coming to Nepal. Our Experts will help you with all the queries.