"Get ready to explore the hidden paradise nestled in the shadows of the magnificent Himalayas in a barren land with exceptional topography."
Dolpo's hidden mysteries sheen luminously and are endowed with rich culture, sweeping sceneries, mysterious gorges, rare flora, fauna, cliffs, rivers, large cascades, and turquoise lakes. Horizons are glittering in the mountains and their glaciers and ice fields are stunning, spiritualizing, and enriched.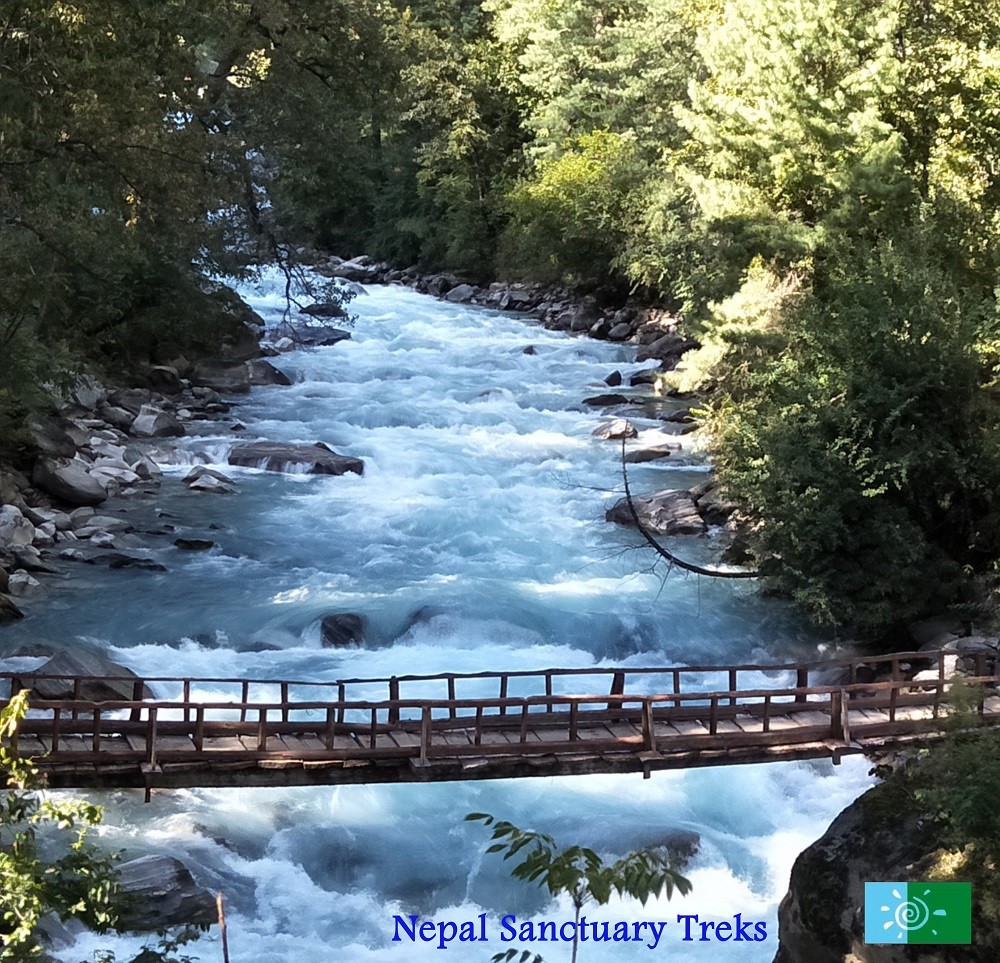 According to the myth, it's one of the "hidden valleys" created by Guru Rinpoche as a sanctuary for pious Buddhists in troubled times. The soaring mountains including the Dhaulagiri massif, Kanijiruwa massif, and the Tibetan plateau surround the Dolpo valley. The region hides at the high pass from the south and lies northwest of Dhaulagiri and Kali Gandaki Gorge.  Dolpo's easiest access is from Tibet, where its people migrated from perhaps 1,000 years ago.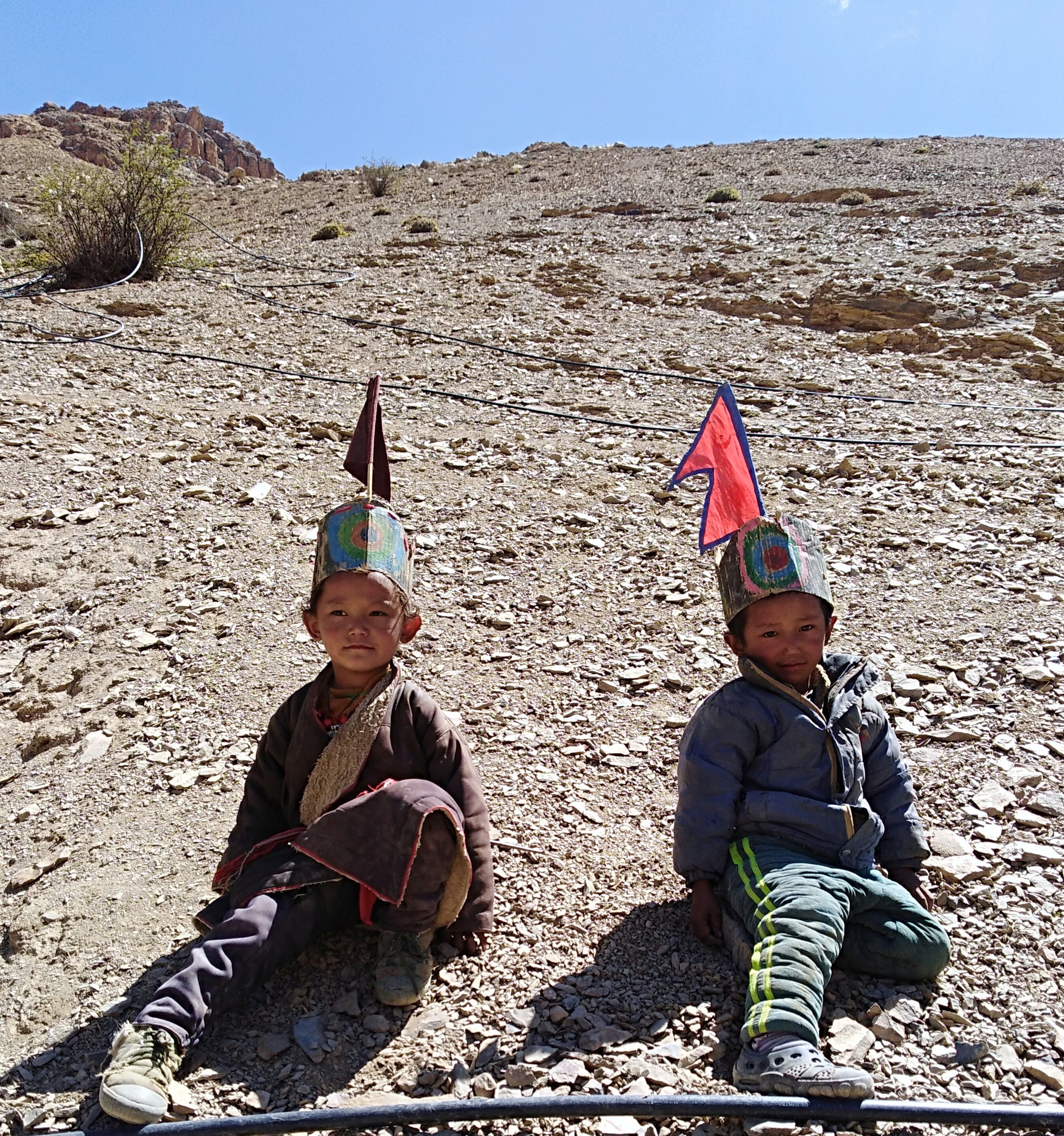 This exquisite place is situated in the northwest of the Karnali region which is the most remote region of Nepal with a difficult geographical setting. The enticing trail features crisscross through sculpted gorges, while others lead into calm and revitalizing highlands, just a small number of the trails are very challenging takes to quiet soaring mountain desert.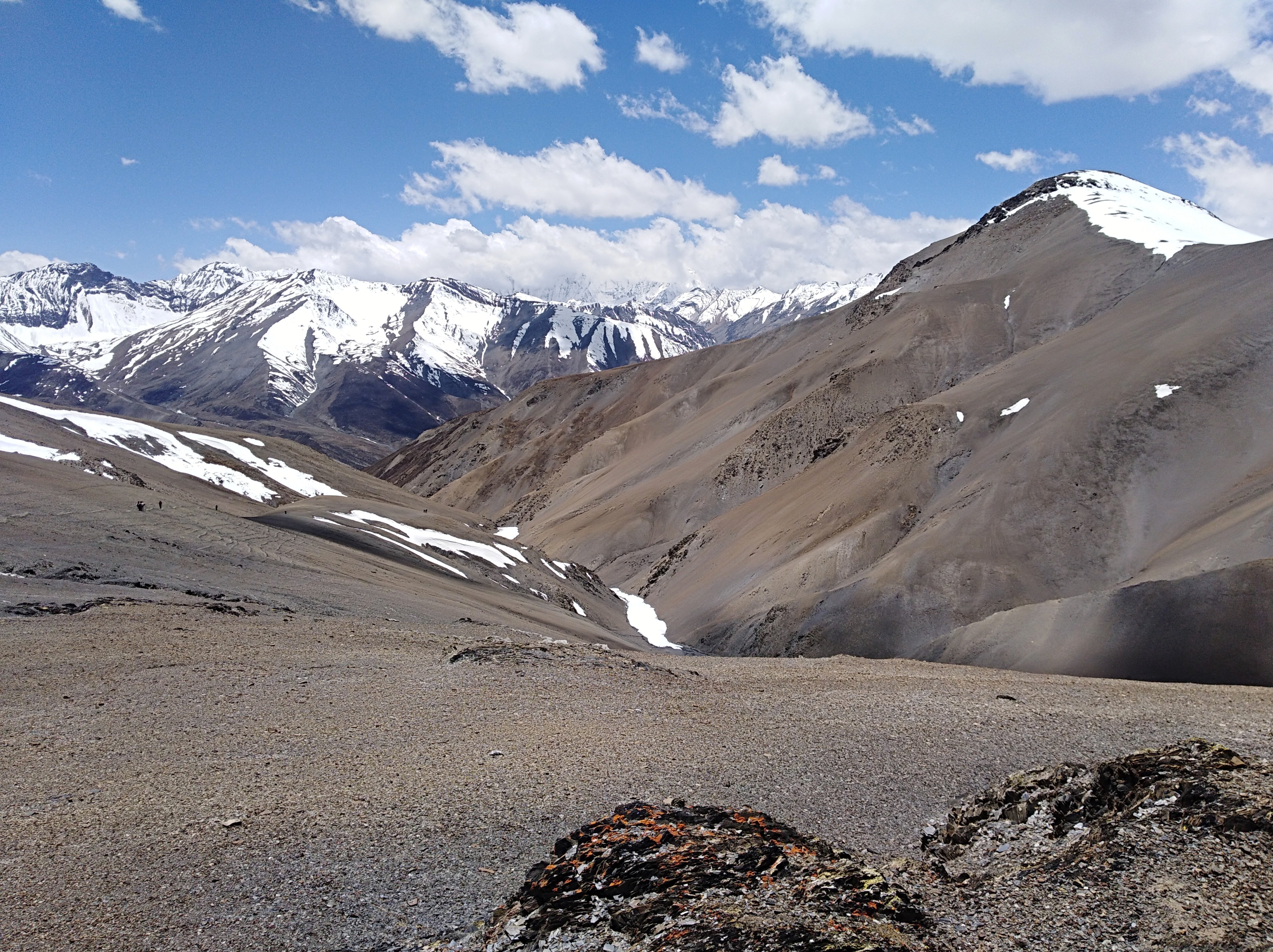 In spite of its remoteness, it is a perfect place to appreciate the beauty of nature that contains silver shining peaks, a dazzling array of panoramas, luminous blue skies, starry nights, and distinct cultures.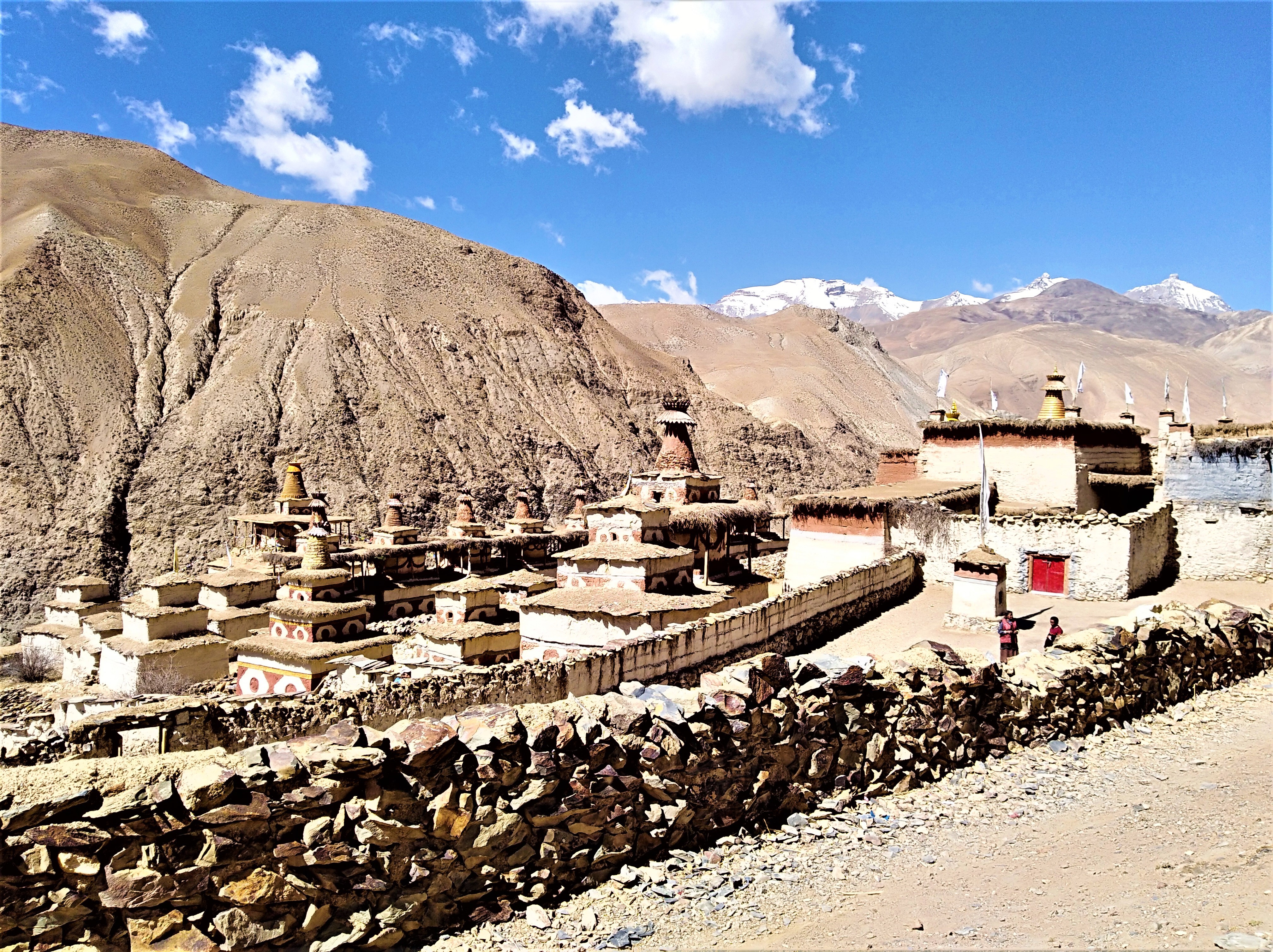 Dolpo region is one of the few places in the globe not yet affected by globalization, and modernization, making this region remarkable and distinct. The least explored region, Dolpo awaits the inquisitive explorer to cater an exceptionally worldly experience.
Flora and Fauna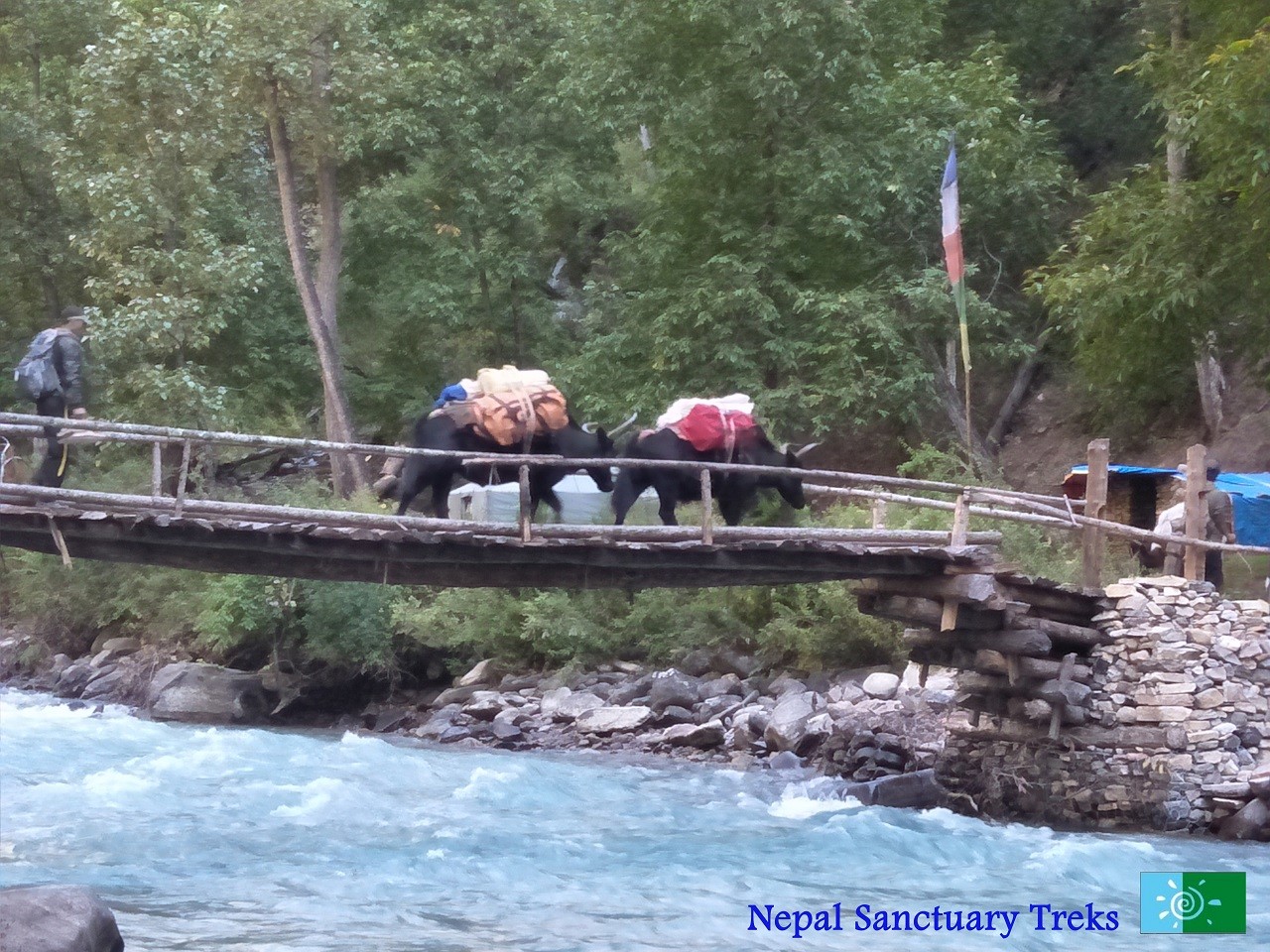 The pristine woodlands and vegetation in the Dolpo region are a domain of diverse exotic birds and animals that conserves around 197 species of birds and 32 species of mammals. During the trek, you might encounter animals like the flock of blue sheep, musk deer, wild yak, wild goat, marmot, and several other animal species.
Furthermore,  you can witness the birds like Babbler Bhyakur Golden Eagles, Partridges, great numbers of Himalayan griffon vultures, and myriad species of birds along with butterflies. Needless to say, the Dolpo region is also the habitat of an endangered snow leopard.
The abundance of medicinal plant Yarchagumba (coerdiopsis sinensis), a type of wild mushroom found in this region. If you visit the place in spring, you will have an opportunity to witness the people collecting Yarchagumba in the meadows.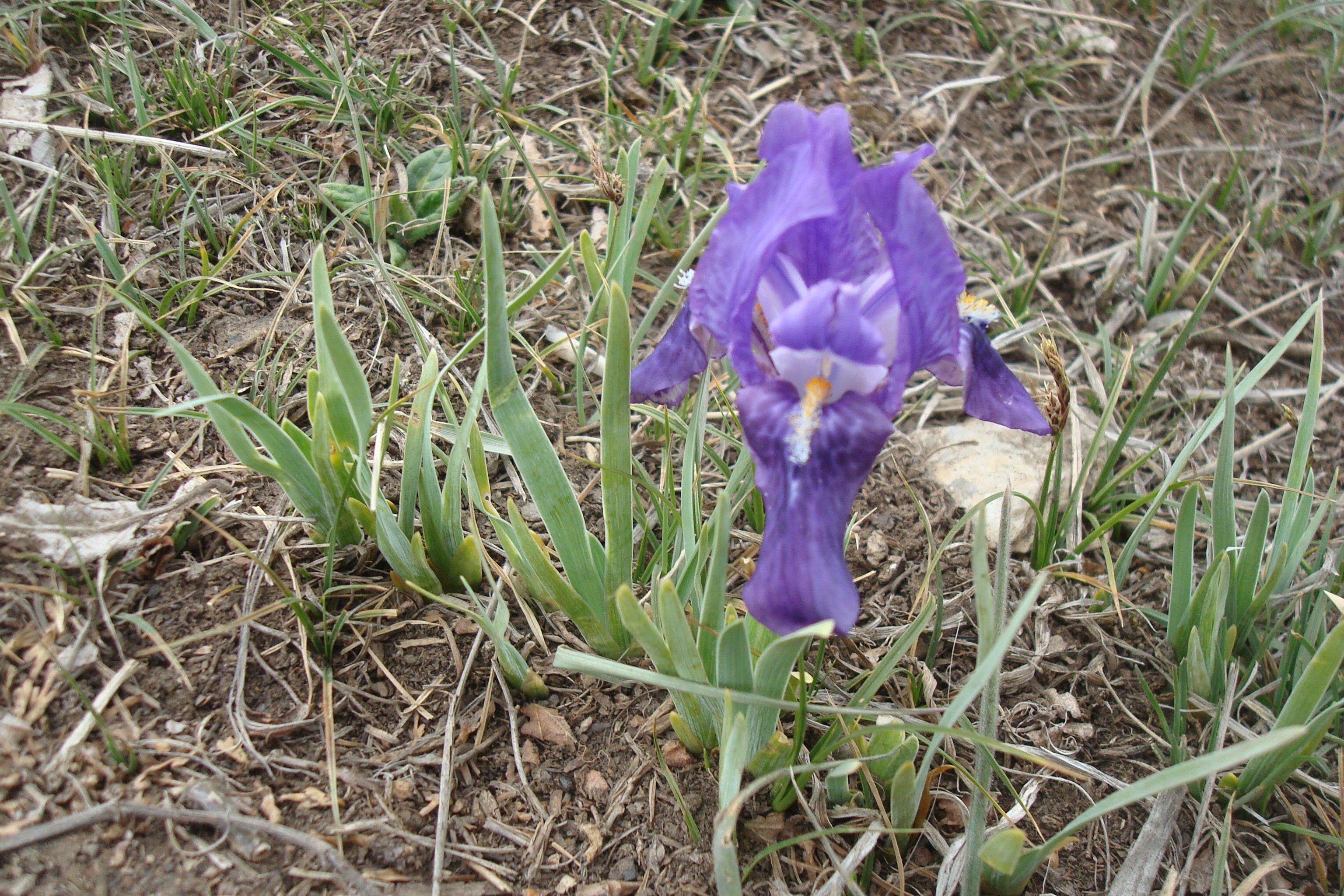 Likewise, there are different types of wildflowers and trees found in this region such as pine, juniper, silver birch, walnuts, apples, plums, etc. Siureni and Juphal are popular for their delicious apples. This region is also famous for walnut and cultivated in several parts including Juphal.
The Gateway to Dolpo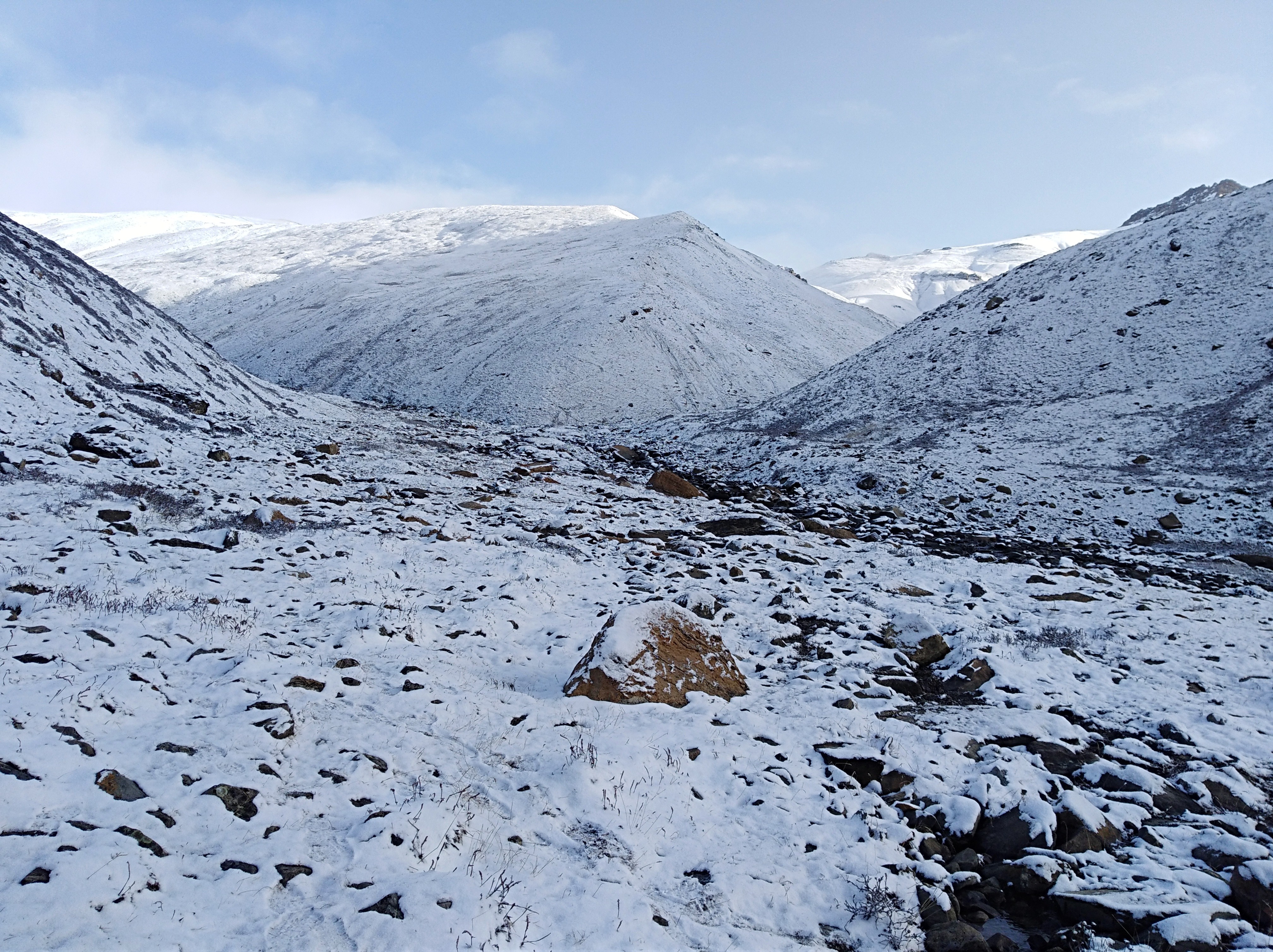 In Dolpo, there are numerous variations and trekking loops some traversing into the nearby districts of Mustang to the east or Jumla to the south. Mostly, the beginning point for most treks in Dolpo is Dunai and Juphal (in Dolpo district), Beni (in Mustang district), and Jumla (in Jumla district). Whereas, Juphal and Jumla both have airports. Western Nepal is secluded, making access more difficult than in other areas of Nepal.
First, you have to get to Nepalgunj by flight, on the plains, and then to Juphal in the Dolpo district. Flights are available to Nepalgunj from either Kathmandu or Pokhara. From Nepalgunj, you then fly to hilly Juphal airport which is the first activity of the Dolpo trek.
Upper and Lower Dolpo Region
The isolated and lesser-explored Dolpo area comprises two regions: The Upper Dolpo and the Lower Dolpo.
The Upper Dolpo comprises an area that remains isolated and arid, profoundly Tibetan-Buddhist. Whereas, The Lower Dolpo region villages are a beautiful mix of Buddhist and Hindu villages. You will enjoy hiking through dense jungles and witness soaring mountains and large cascades in the Lower Dolpo. Trekking in the Upper and Lower Dolpo is extremely worthwhile due to the wilderness, far-flung, and at times challenging.
Upper Dolpo
Trekking to Upper Dolpo takes about 30 days to complete. During this trek, the maximum altitude is 4,530 m. to 5,115 m., and is one of the most strenuous treks in Nepal. The northern part of Dolpo is generally called upper Dolpo and has always had a feeling of spirituality. The high valley of Dolpo are some of the most incredible in the Himalayas full of views extending to the arid Tibetan plateau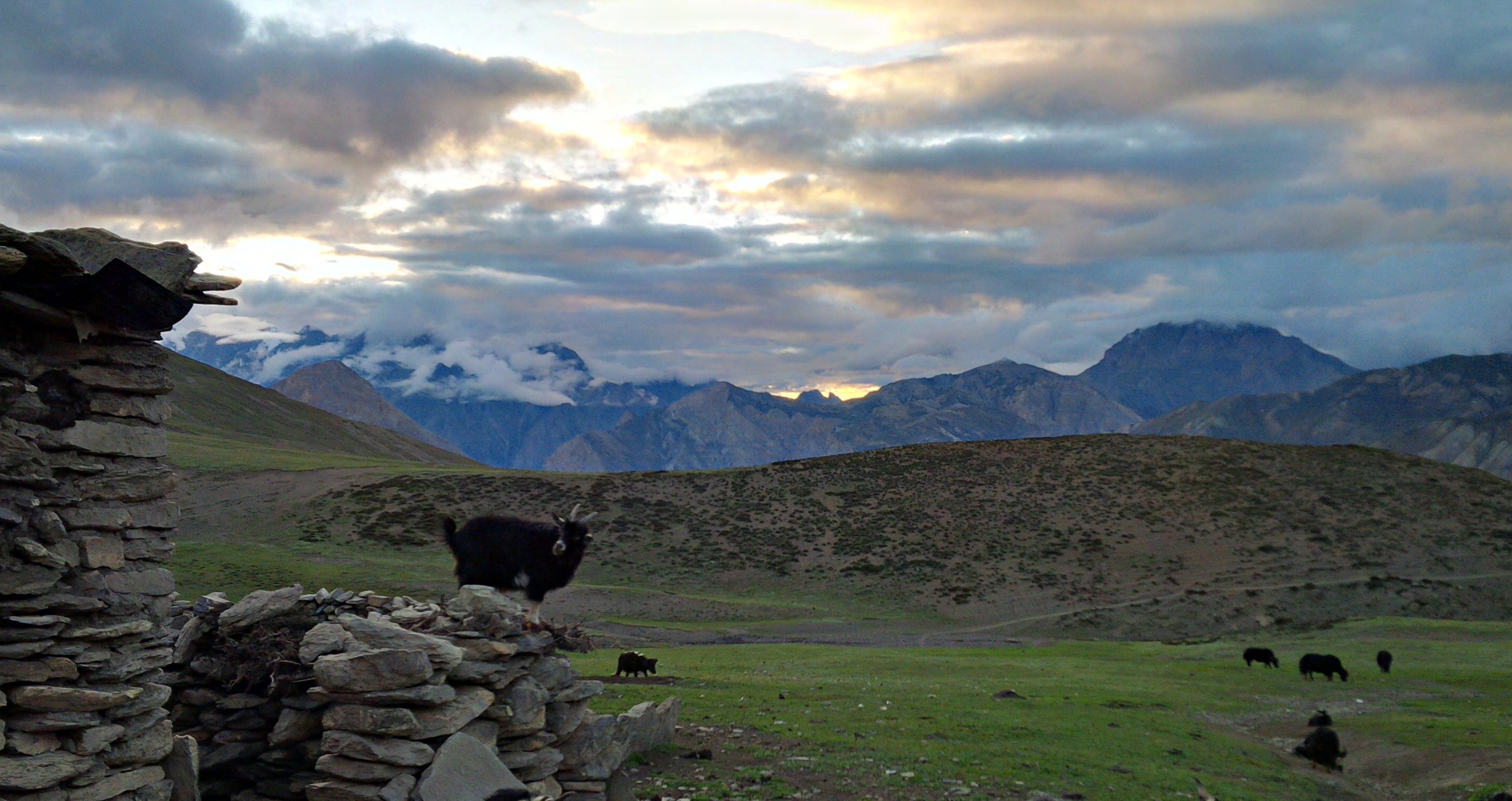 This trek provides a real adventure and an opportunity to discover the hidden and pristine parts of Nepal that have remained largely undiscovered. Since it is a restricted area, only a few numbers of trekkers visit this region a year, providing almighty vistas and authentic hamlets just waiting to be out. Upper Dolpo trek is trekking to an isolated and untamed part of the ancient Himalayan civilization of Tibetan society.
The author David Snelgrove in his book named, "Himalayan Pilgrimage", Peter Matthiessen in his book named "The Snow Leopard" and George Schaller in his book "Stones of Silence" stated the beauty of  Upper Dolpo region.
The trek begins from Juphal and passes through the different landscapes to explore from lush meadows to the desert-like terrain of the Tibetan plateau. The trails incorporate several steep ascend and descending, treks between high mountain passes bounded by desert terrain that make the trek quite challenging.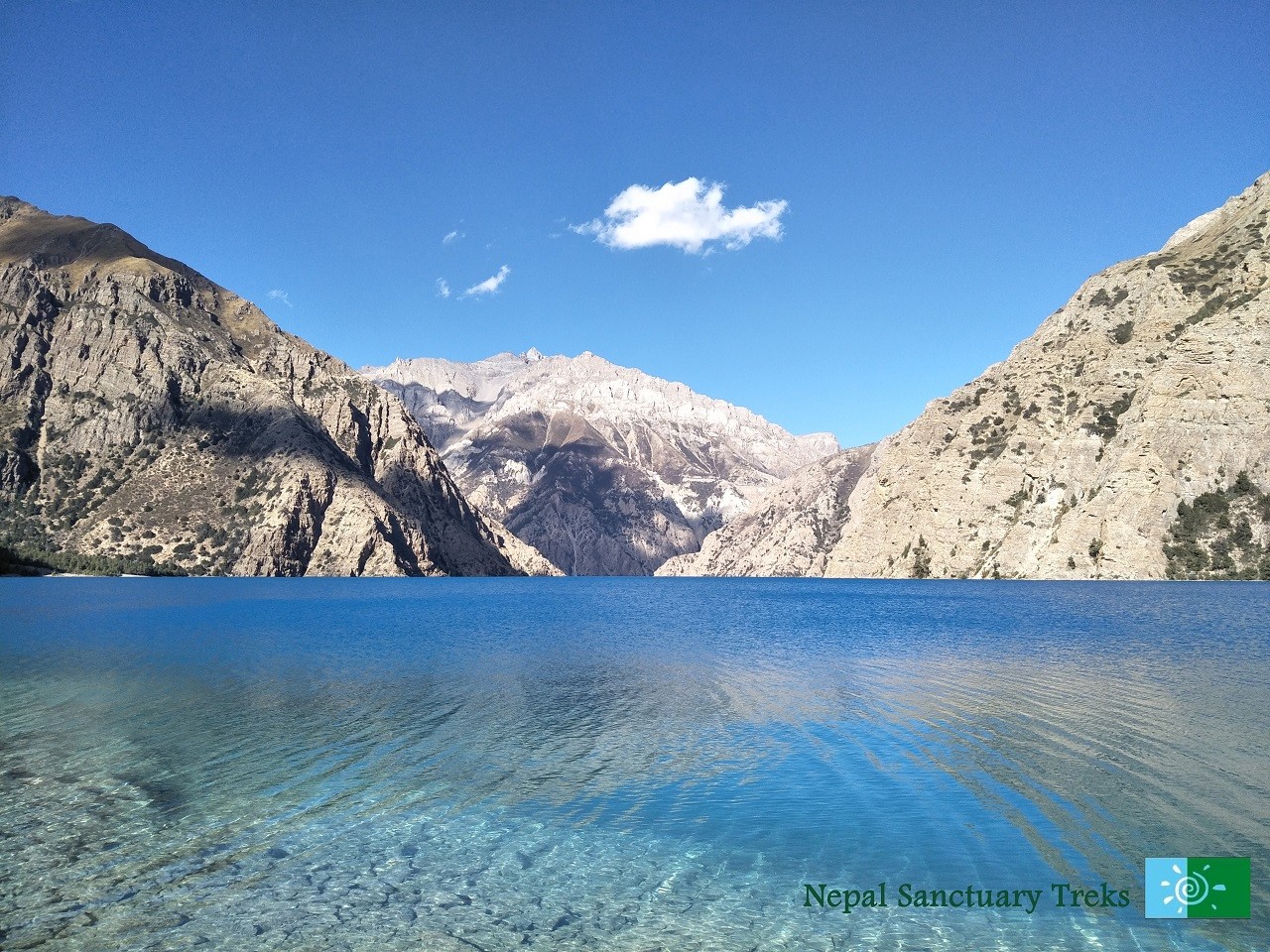 The trekkers have to traverse Numa La pass at 5,190m to admire the remarkable Phoksundo Lake at Ringmo village located inside the Phoksundo National Park. Here you will take relish the naturally turquoise water of the lake and the surrounding snow peaks of the Kanjirowa Himalayan range, with time to visit the lively Bon village Ringmo and Bon Tsoba Monastery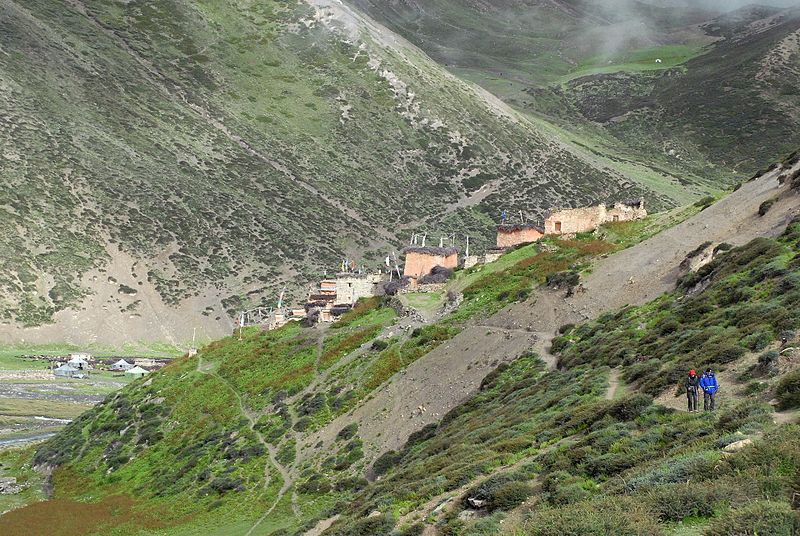 Our classic journey lead to the beautiful monastery named Shey Gomba. The 800-year-old Shey Gompas is also considered as a spiritual center of Upper Dolpo nestled on the base of Crystal Mountain. The Himalayan pilgrimage happens at the Shey Gompa annually, where pilgrims pay a visit to perform a kora (circuit) of the crystal mountain regarded as Mt. Kailash.
Also, the trekkers traverse Chharka La pass (5,100 m) rewarded with the view of majestic Mount Dhaulagiri. During the trek, the trekker passes through several picturesque villages and Mani walls which are piles of stone walls with Tibetan Mantras inscriptions.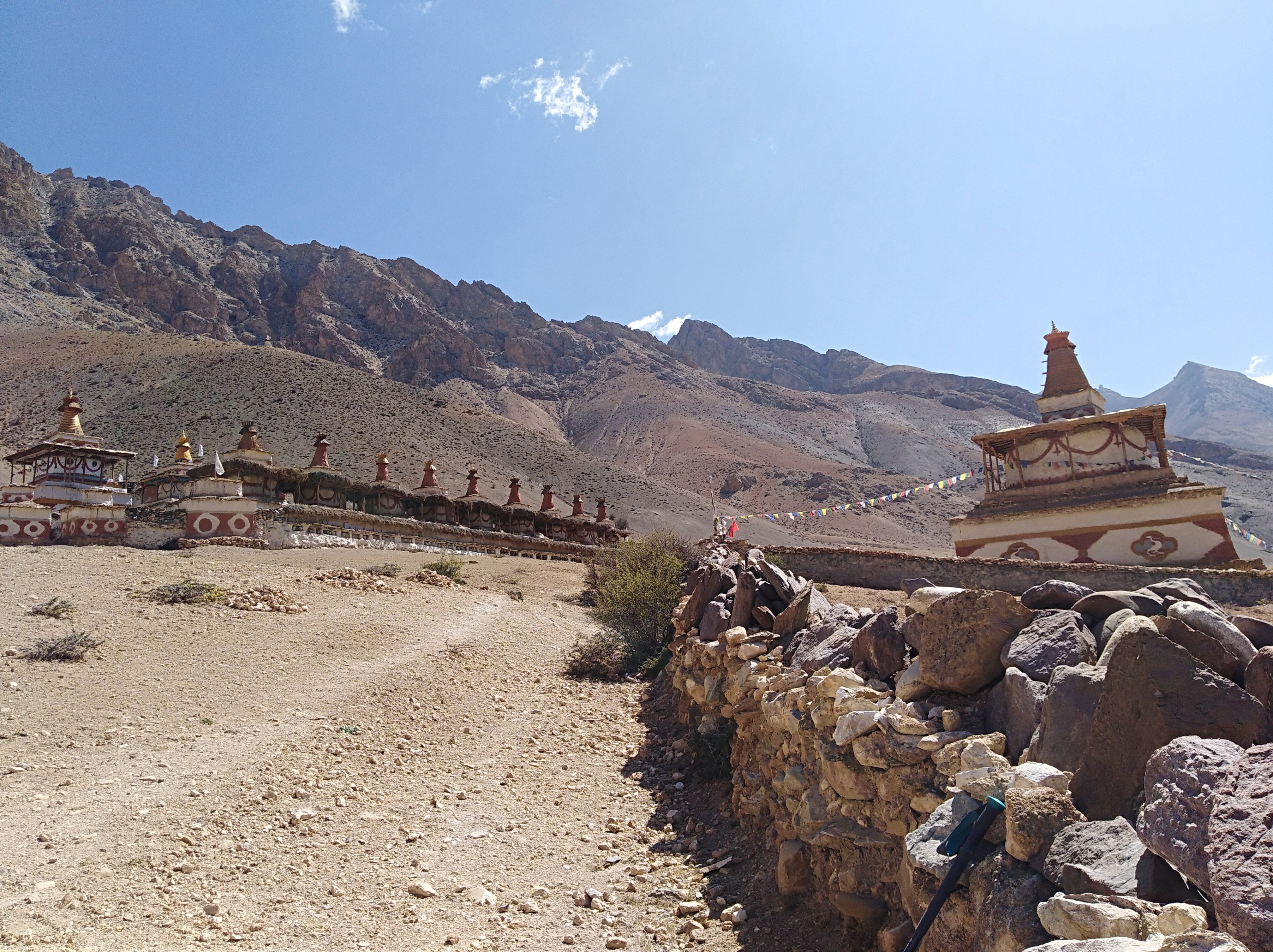 Finally, breaking down the main place of interest, you need to definitely visit Shey Gompa in Upper Dolpo, and observe the Himalayan pilgrimage; Tatopani in Jomsom, and the Muktinath Temple.
Lower Dolpo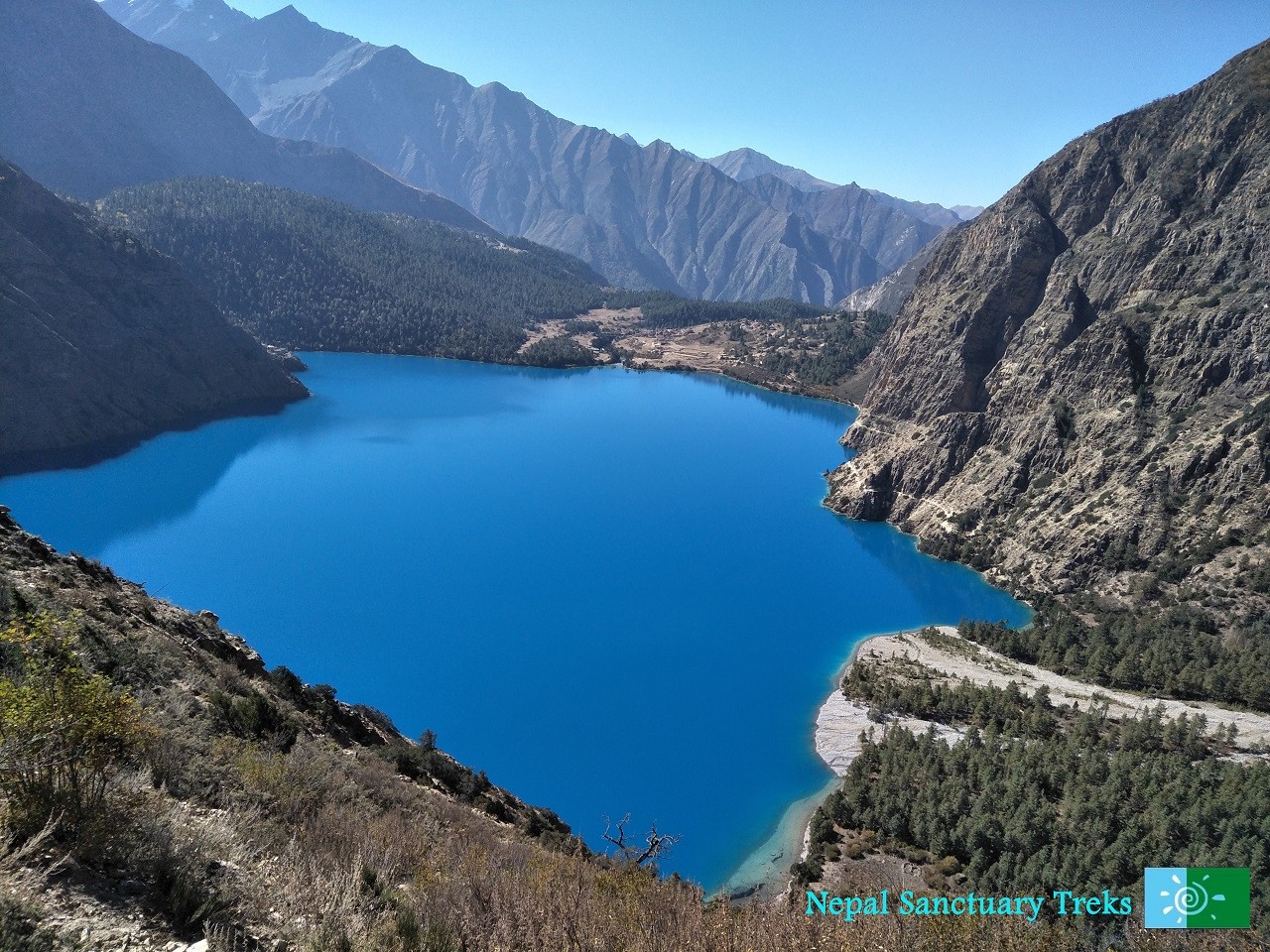 The Lower Dolpa trekking is one of the well-known treks as it visits Phoksundo Lake, where an Oscar-nominated movie named "Caravan" movie has been shot. Phoksundo, also recognized as the Blue Lake cuts one of the deepest gorges in Nepal with no aquatic life. The prime highlights of the region are Shey Phoksundo National Park, the waterfall, great Himalayan scenery, and Phoksondo Lake.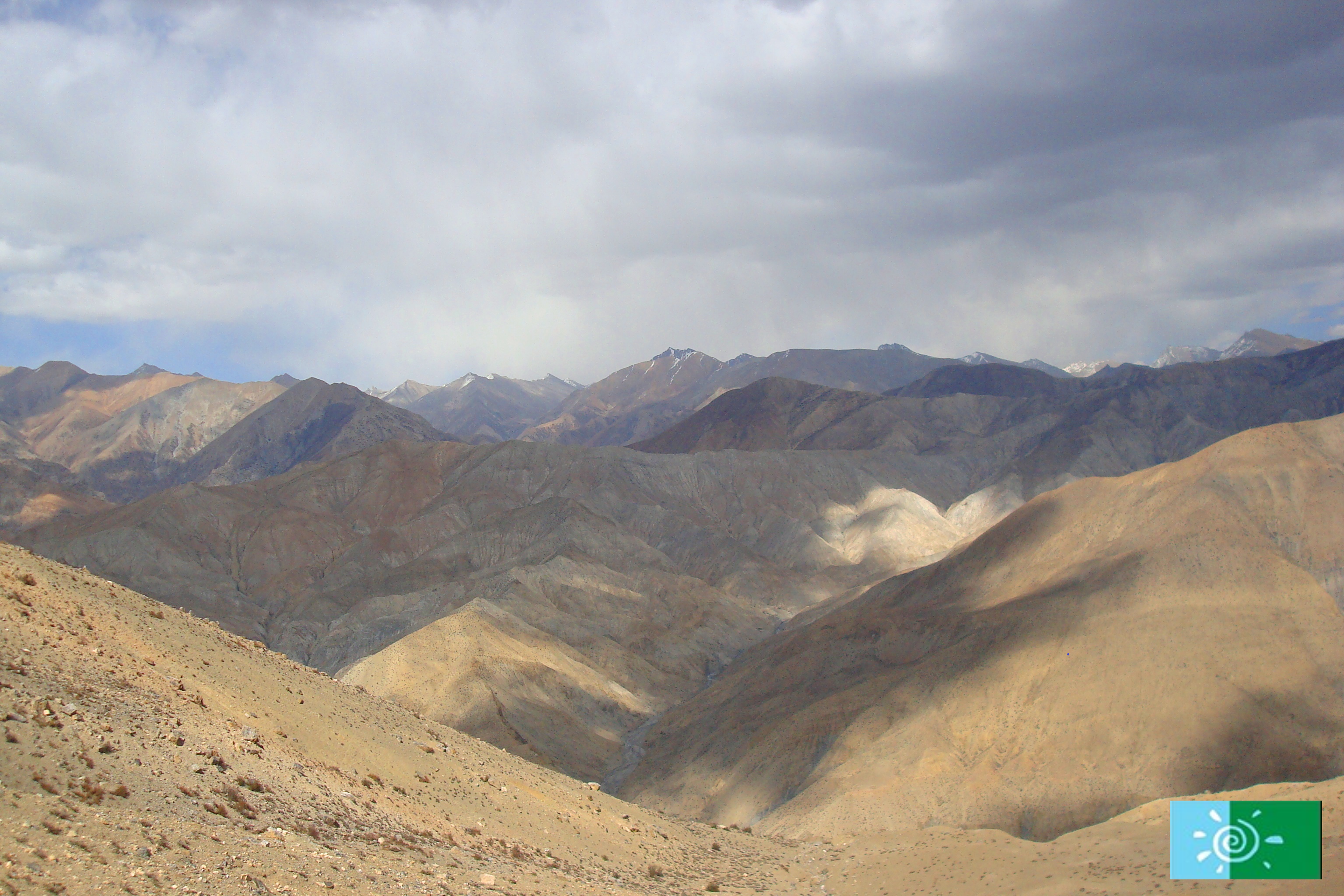 Lower Dolpo trekking leads to some exceptional isolated sites that lie in the backdrop of the stunning Himalayas. The vibrant barren slopes of the mountains are eye-catching that reflect the wilderness of the region. We walk through the pristine territory that is very barely walked by outsiders.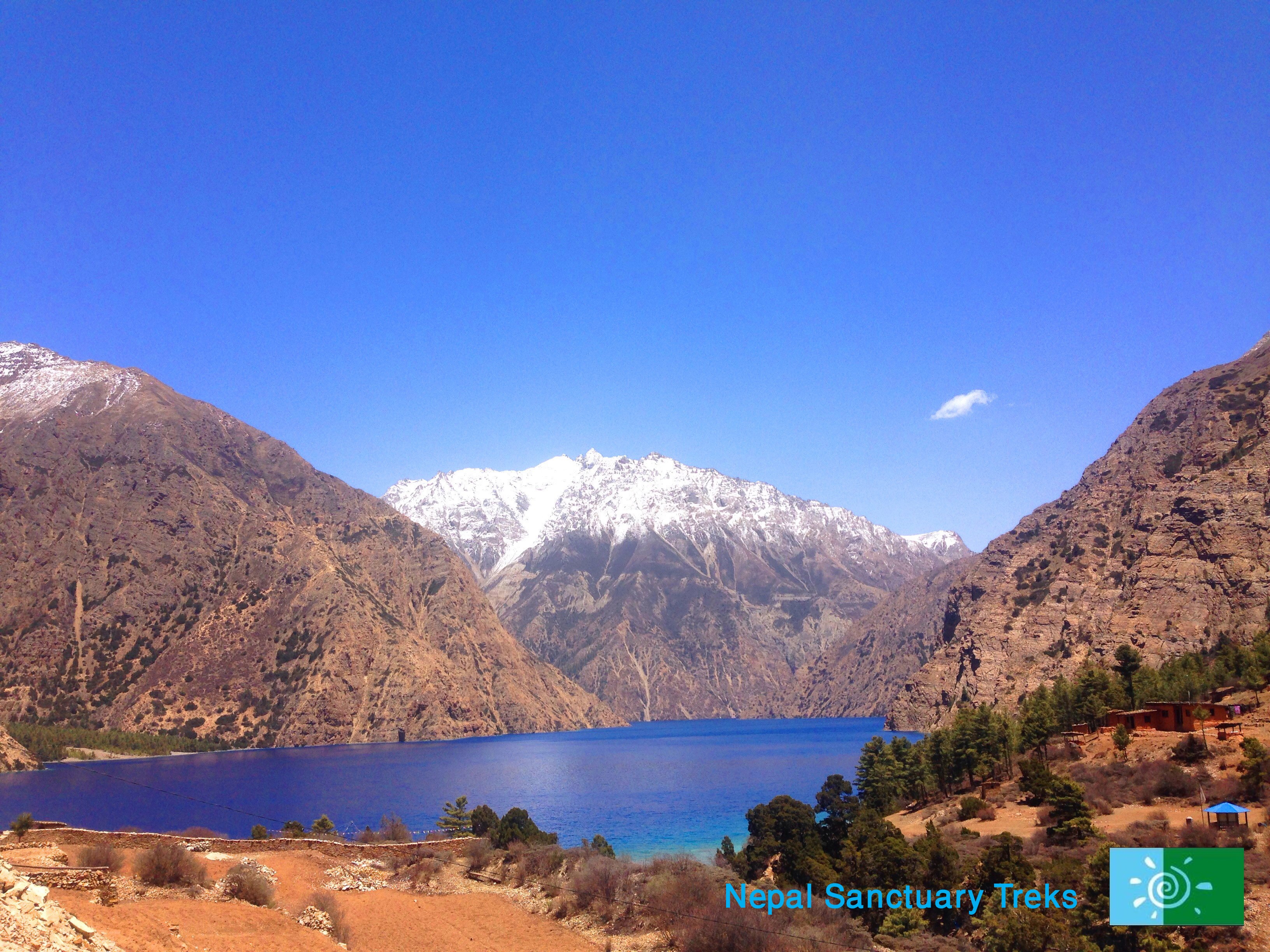 The trek starts with a flight from Kathmandu to Nepalgunj. Then from Nepalgunj, we take another flight to Juphal. We take a trail to Dunai and then pass places like Roha, Chepka, Ringmo to the popular Shey Phoksundo Lake. On the route, the trekkers witness the country's tallest waterfall (167m) named Phoksondo waterfall or Suligad (local name) The waterfall is bounded by glacier and pine forests.
After leaving Shey Phoksundo lake, you march towards two challenging passes Baga La High Camp (5,070m) and Numa La Base Camp (4,440m) via Temche. These high passes offer superb views of the Annapurna Range, Dhaulagiri Range, Nilgiri, Kyanguripa, and other soaring mountains.
Further, the trail leads to Dho Tarap  (4,100m) via Tukyu. Dho Tarap is an ancient trade hub between Tibet and the Himalayan Region of Nepal and is a gateway to the restricted kingdom Mustang. Later the trek wind through remote hamlets like Nawarpani(3,545m), Lahini (3,160m), Tarakot (2,543m) to Jhupal (2,475m)
Trekking Permits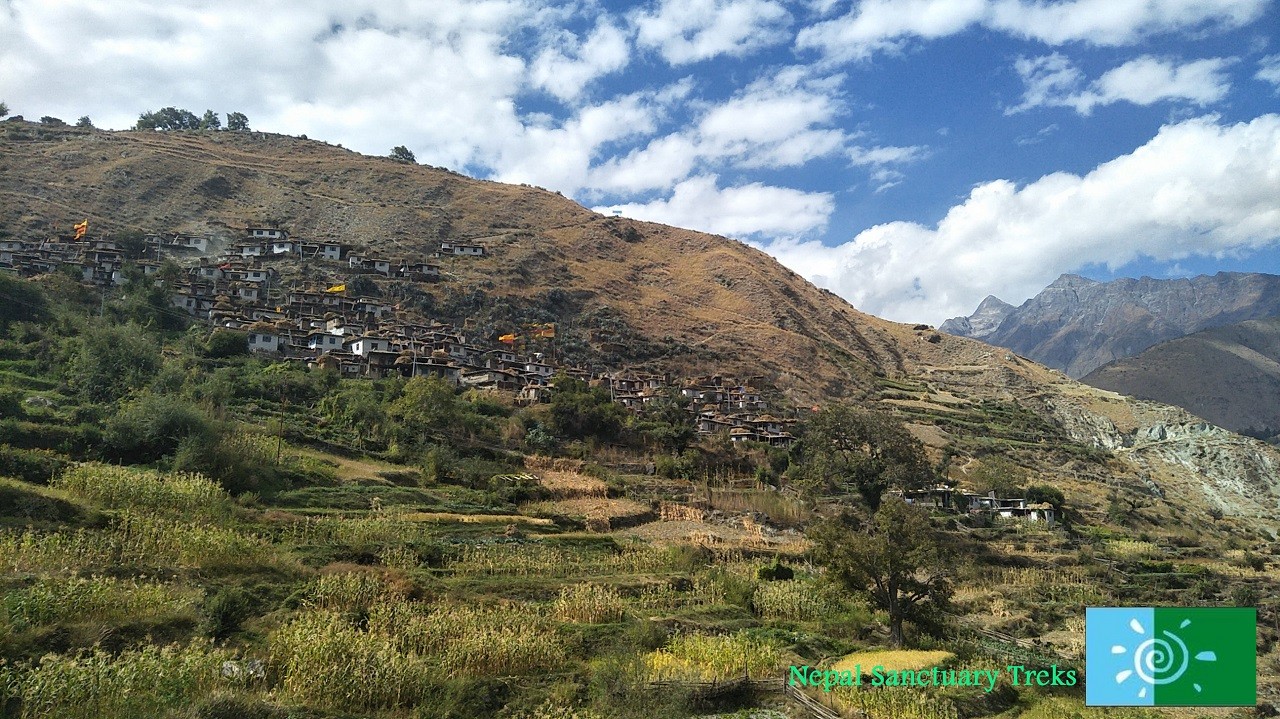 Until 1989 this region was out of reach for foreigners. After opening the permits, several popular trekkers trekked to this region. George B Schaller in his book "Stones of Silence" has written about his exploration. Furthermore, the international award-winning movie "Caravan" was also screened in the Dolpo region.
Trekkers who want to trek the Dolpo region need a special permit from the immigration department of the government Trekkers are not permitted to trek alone and a guide is mandatory. Due to a restricted area, you need to have at least two people or trek in a group.
In Dolpo trek, if you intend to trek only the lower parts of  Dolpo, you need a Lower Dolpo permit. However, if you plan to trek to secluded areas of Upper Dolpo, you need to get trek permits of both Lower Dolpo and Upper Dolpo.
People of Dolpo Region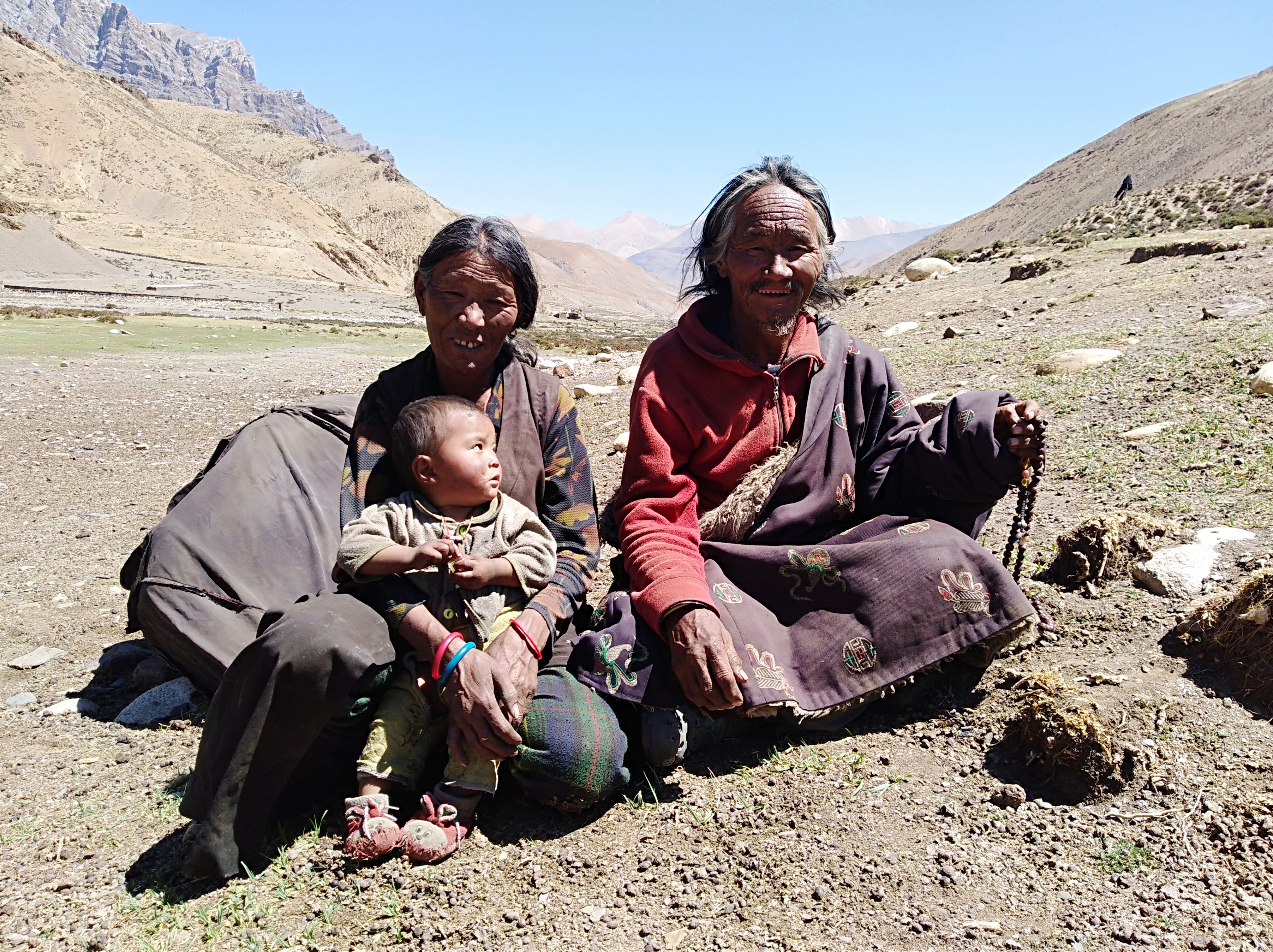 Lower Dolpo
In Lower Dolpo, there are people of different ethnic groups living harmoniously. You can witness from Bon Buddhist, Tibetan Buddhist, and Magar clans to Hindus.
People of the southern ends of Lower Dolpo practice Hinduism and Shamanism, and the northern part of Lower Dolpo has people of Magar ethnicity. The Lower Dolpo trek offers opportunities to experience ancient villages and culture of Thakuri, Chhetri, Magar, and Brahmin people, whose subsistence farming is buckwheat, wheat, and potatoes
Upper Dolpo
Upper Dolpo Trek is not just beautiful for its natural beauty and biodiversity but for the distinctive cultural and social features it shares. Upper Dolpo is known as a region where numerous Tibetan Buddhists reside and still preserve their primitive culture and traditions.
This unique culture was recognized in Dolpo even before Buddhism. So trekkers can witness the blend of both centuries-old Buddhist and Bonpo cults. Their culture and tradition is similar to Tibetans and they speak 'Khaam' very alike to the Tibetan language but not the same
Local Cuisine of Dolpo
The everyday staple meal of the Dolpo region is Daal Bhaat Tarkari  (lentil/bean soup, rice, and curry). Marsi (white and red), is a cold-tolerant variety of rice, cultivated in the Dolpo region. Majority of people in Dolpo grow traditional nourishing grains like kaguno (foxtail millet), chino (proso millet), buckwheat, naked barley,  maize, etc.
During the trek, you can taste Dhido and Roti made up of maize flour. The staple diet of the Dolpo region consists of potatoes, barley, locally grown vegetables
In the higher region of Dolpo,  people eat Tsampa with su-cha.Tsampa (roasted or naked barley flour) is a staple food. Su-cha in the Tibetan language means salted tea, prepared from salt, yak butter, and tea leaves.
In between and lower and upper Dolpo, you can find bitter buckwheat grown extensively. Locals prepare roti (pancakes) made of ground bitter buckwheat flour. People believed that the batter prepared in a wooden vessel made from birch or walnut wood makes better roti.
Best season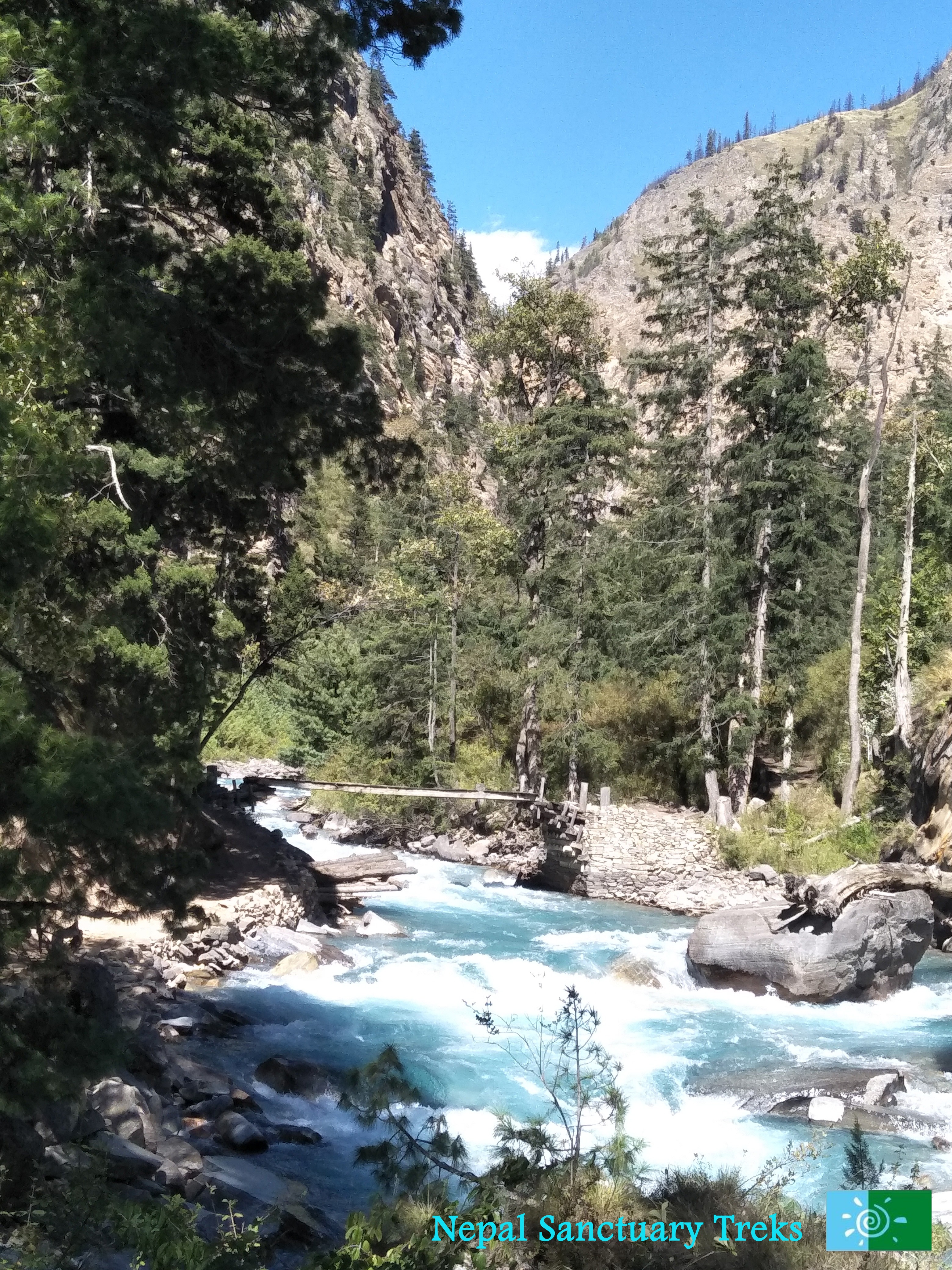 Spring (March, April, and May): It is an ideal time for trekking in Dolpo. This time, it offers flawless weather and due to which one can relish the gleaming view of mountains throughout the trek
Summer(June, July, and August): Dolpo is located behind the mountains, so it is a rain shadow area. Hence, the rainy season does not affect your trekking. Whereas, trekkers can enjoy the panoramic vistas during this season.
Autumn(September, October, and November): It is the perfect season to trek Dolpo. Region The clear weather and crystal clear vistas of the snow-blanketed mountains with stunning landscapes are the features of this season
Physical fitness & experience
The Dolpo trek is a lengthy and challenging trek. You need to trek for 5-6 hours a day which involves several uphill and downhill tracks on a high elevation. Even you have to traverse high passes that go above 5,000 meters. So, you need to be physically and mentally sound. In addition, you should have some prior trekking experience to trek to Dolpo.
Before embarking on the trip, we advise you to check your medical condition. Our itinerary incorporates rest days, so as to acclimatize to the elevation. Along the trails, you can trek at your own pace, with plenty of stops for rest.
Besides, we recommend you take insurance after booking your trip. The insurance must comprise medical coverage, helicopter rescue, and ambulance services.
Before your trek, make the commitment to preparing yourself for trekking by setting a workout schedule. You should start training several months before your trek to achieve optimum fitness. You can visit the gym and initiate various fitness activities.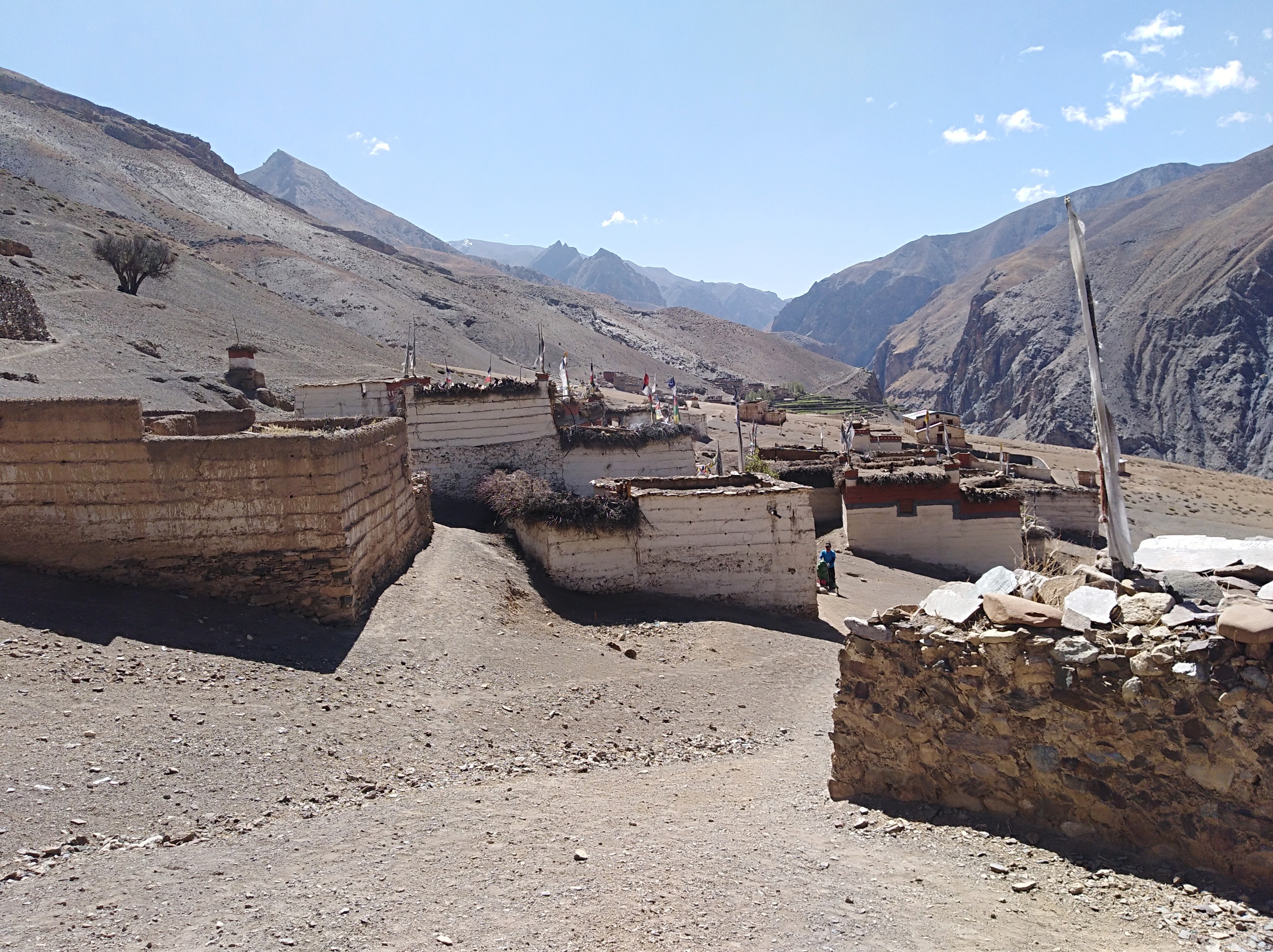 Trekking through this region of Nepal provides you the opportunity to immerse into the unique culture and experience the warm hospitality of the native locals. Trekking in the Dolpo region is an experience of a lifetime that is full of adventure, excitement, and culturally immersive.