Our sociocultural life is deepened by festivals and cultural events in which we socialize and rejoice together. The COVID-19 global pandemic has adversely affected nearly every part of this year's social events and celebrations. We merely have to live with the circumstances where we cannot visit places of worship on festival days. Due to the surge of infection, people are advised to celebrate festivals at home and stay indoors to stop the spread of the COVID-19.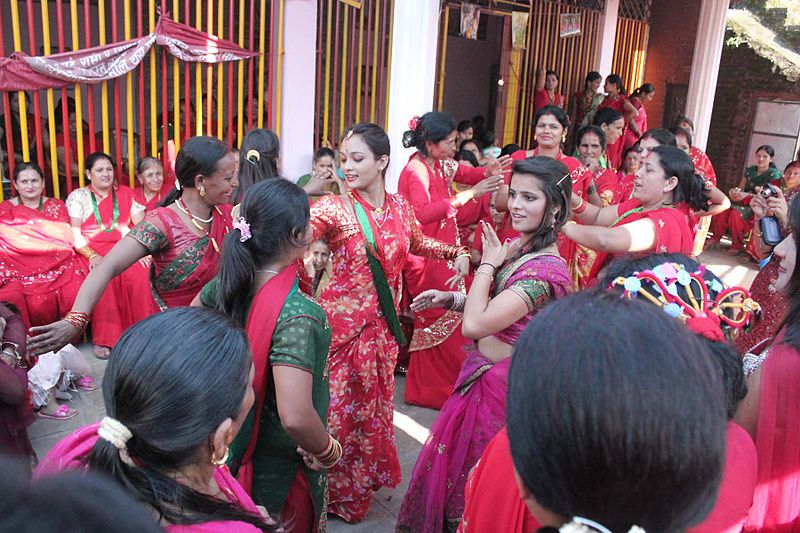 Among the most popular festivals to be affected is Teej– a joyous festival of Nepali women. The day is celebrated during the monsoon period, between the month of August. The festival usually takes place on the third day of Shukla Paksha (bright fortnight) in the month of Bhadra (August) according to the lunar calendar. This year the festival falls on August 21, 2020, and Rishi Panchami on August 23, 2020.
Want to know the interesting facts about Teej Festival? Learn More
Teej festival is just around the corner and it's that time of the year when festivity is celebrated with fervor with families, relatives, and friends. No wonder, this time things would be a little different as the government has put lockdown restrictions and social distancing in place to slow the spread of the coronavirus pandemic. Though the current pandemic situation prohibited organizing mass social gatherings, virtual means of communication connect us to loved ones and help in fostering the cultural and social connectivity.  On the other hand, the pandemic has certainly brought families closer as people spend their huge amount of time at home. Like every year, rituals will be followed with the same devotion, where Nepalese women and girls are still going to celebrate the Teej festivities by staying at home and adhering to social distancing.
Let's celebrate Teej in different ways from previous years, in a cautious way. Taking simple preventive measures can protect us, our family, relatives, acquaintance, and neighbor from the deadly Coronavirus.