Trek Overview
"Enrich your experience by embarking on sustainable Deusa Community Trek and discover local habitats and nature, acquire knowledge on biodiversity conservation, organic farming,  and celebrate and respects traditional cultures, rituals, and wisdom."
Eco-Community Homestay to Deusa village is an off the beaten trails situated in the eastern part of Nepal, 240 km away from the capital Kathmandu. It covers a huge area and is at an elevation between 1,000 m to 2,100 m. The village is inhabited mostly by the Thulung Rai people though there are some other groups like Tamang, Magar, Newar, Kshetri, who reside in the village. Tamang people are in the upper part however some families are found in the middle part of the village as well. Likewise, other castes/ethnic groups like Rai, Chhetri, Dalits, and Newar are both in the middle and lower part of the Village Development Committee.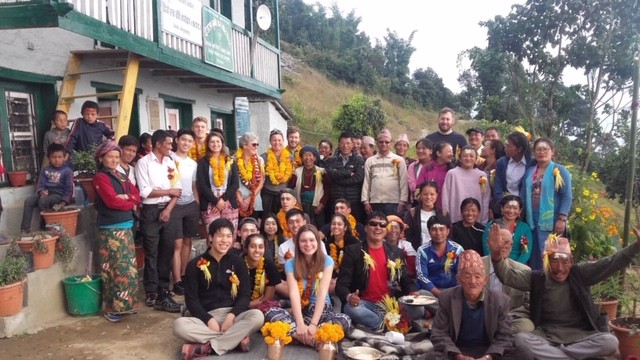 Deusa Village Development Committee encompasses a large hillside area, taking about two hours to pass from one side to the other. The village composed of a number of smaller settlements. The nearby villages are Waku, Kanku, Basa in the North; Mukli, Nele in the West; and the opposite of Dudhkoshi River, there are Jubu and Lokhim is in the South and East. In addition, you can see the mountain scenery of Mera and Kongde peak.
Deusa Community Homestay program encompasses comprehensive activities such as experiencing a different culture, interacting with local people, village tours, nature trails hike, performances, learning farming techniques visiting local schools, experience local cuisine, engaging in different activities that help to contribute to the communities. Further, diverse cultures and customs revealed to you as you tour local villages, local markets, ancient temples and nature hiking trails.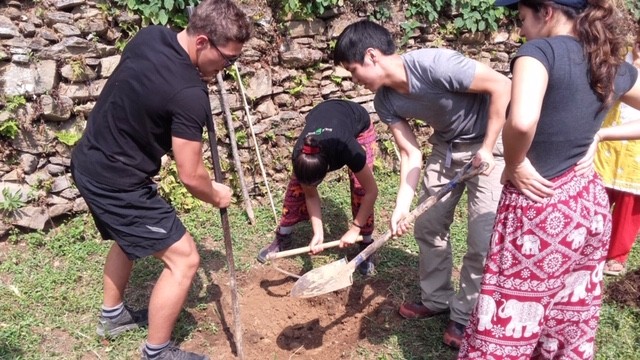 This Community Homestay allows you to connect closely with the communities that give you the opportunity to interact with diverse ethnic groups. These cultural exchange opportunities offer tremendous opportunities for visitors to develop a better understanding of the people of Nepal while considering significant global issues.  
The visitors also get to acquire the farming techniques carried out by local people. For those who have spent the majority of their lives in the city, this is often a transformation part of the trip, as they ponder the variances between city and countryside life, riches versus poverty, and what it means to be a true global citizen.
Thus, this purposeful community program offers you educational and authentic experiences while allowing revenue generated by visiting this place remains in the often rural, poor, or economically marginalized community.
Note: This is a sample itinerary; however we customize the program according to your needs and preferences.
Itinerary
What's Included
Airport transfers,
3 nights ***Hotel in Kathmandu  with breakfast
5 nights in community building on full board
Guided tour in Kathmandu with entrance fees
Bus from Kathmandu to Deusa and back
Staff insurance,
Guide, Cook and supporting staffs
Duffel bag
What's not Included
Personal equipment, 
Personal bills, 
International airfare
Visa fee: US$ 25 for 15 days and US$ 40 for 30 days multiple entries
Insurance (for cancellation, accident, health, emergency evacuation and loss, theft of or damage to baggage and personal effects), Liability insurance
Tips