Manaslu trek offers an off-beaten trail experience in the Himalayan Region. Manaslu is famous for small teahouses along the Manaslu trek.
The Manaslu trek exists 40 miles away from Kathmandu to the east of the Annapurna region. The name 'Manaslu' means 'the mountains of spirit.'
The word 'Manaslu' came from the Sanskrit word 'Manasa' which means intellectual or soul.
Manaslu trek offers the spectacular beauty of a perfect blend of nature, the lifestyle of local people, and stunning views of breathtaking mountain ranges in Manaslu region.
Every year, many foreigners accomplish Manaslu Circuit trek. Manaslu trek leads you to Nubri and Tsum valley, which is the hidden treasure of Manaslu.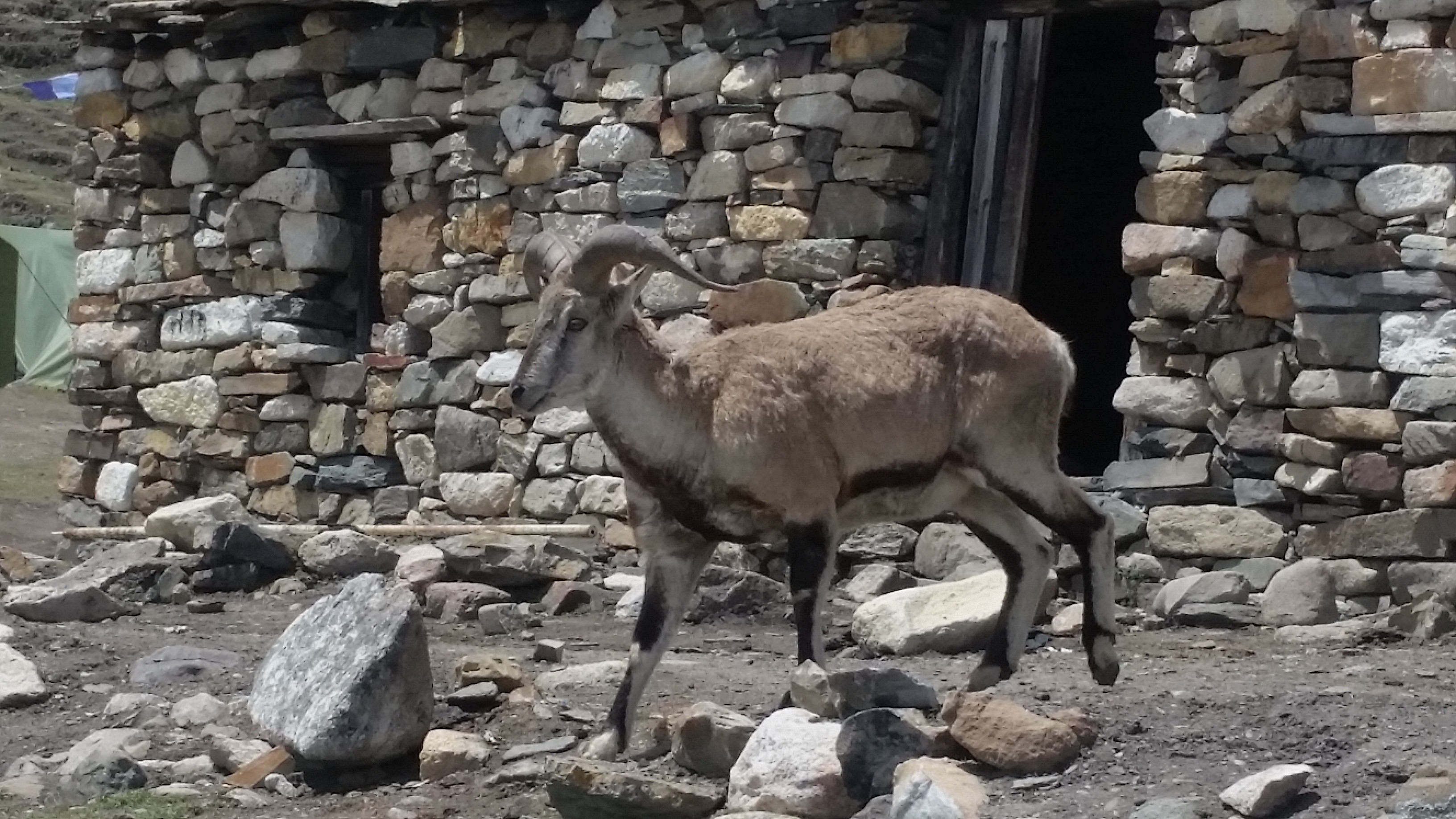 Eighth-Highest Mountain in the World
Manaslu is the eighth-highest mountain on the earth at 8,163 meters (26,781 ft) and opened in 1992 A.D. It is located in Mansiri Himal, part of the Nepalese Himalaya region, in the west-central of Nepal.
Now, Manaslu Trek is controlled by the tourism board and under the restricted trekking trail of Nepal. Before planning to Manaslu trek, trekkers need to take permission from the Manaslu region.
It has the eye-catching views of the long ridge mountain range near Manaslu including Nagdi Himal, Himalchuli, and Boudha Himal.
Manaslu is the highest peak in the Gurkha district. Manaslu offers much trekking in the Annapurna region. The trekking follows the trail, an ancient salt-trading route along with Buri Gandaki river.
The trail starts from Arughat, the small town bazaar, and ends in Besisahar.
Manaslu is Famous for small tea houses
Manaslu is also known for tea houses. The tea houses are built and managed by the local people. Local people make money by selling food and providing a night's stay for trekkers with charges or fees.
The small tea houses make this trekking more famous.
Trekkers can take a rest and have a cup of tea there. Also, tourists love to stay there and get opportunities to know closely about their lifestyle. Dal Bhat is the most famous food all around Nepal as well as in the Himalayan region.
First climbed Mount Manaslu
Toshio Imanishi and Gyalzen Norbu were the first to climb Mount Manaslu on 9 May 1956.
Before them in 1950, H.W. Tilman was the first European who made his attempt after he unsuccessfully trekked to Annapurna IV.  
In 1952, a Japanese reconnaissance party reached around 5275 meters after the monsoon season on the east side of the mountains.
In 1953, the Japanese team of 15 climbers led by Y. Mita via the northeast face K. Kato, J. Yamada and  S Ishizaka made a summit around 7750 meters before turning back.
After them; many Japanese teams climbed the summit of Manaslu but got failed. Mount Manaslu is called Japanese Mountain and is also known as Killer Mountain because of its frequent icefall, and high altitude trekker gets sick or killed.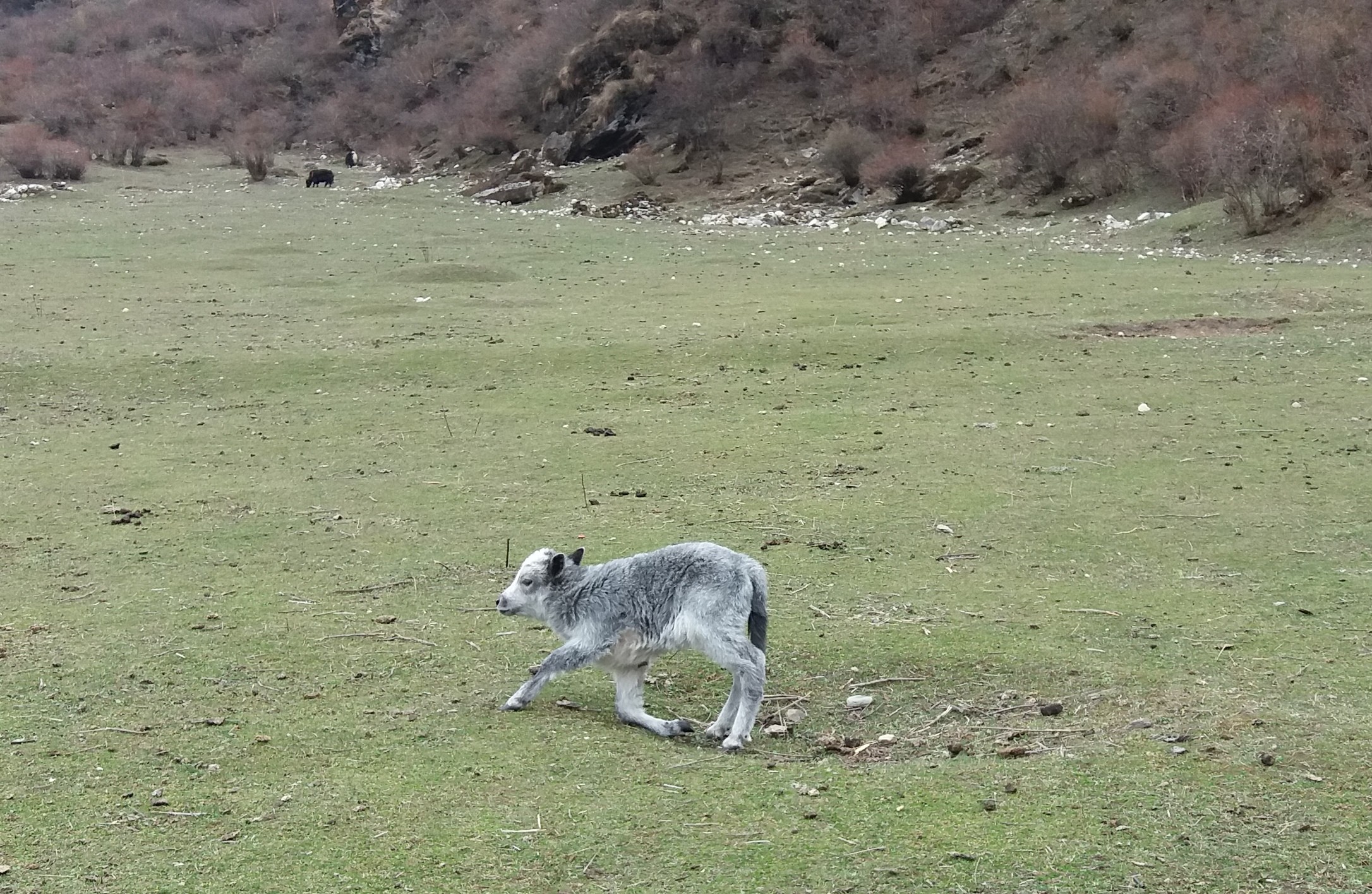 Historical places
Mount Manaslu, which is located in the Gurkha district, has lots of historical places including the Manakamana Temple and Gurkha Durbar.
It is a beautiful and adventurous trek with stunning views of Manaslu and passing through many Hindu and Tibetan villages.
The trek also passes through the beautiful green forest, ancient architecture, and Buddhist Monastery where many children studied to be a monk.
Ethnicity and religion
Manaslu shares much of the culture and history with its neighboring territory, Tibet. Manaslu has two ethnicities mainly inhabitant this region: Tsum and Nubri.
Gurung is the main ethnic group that has joined the Brigade of Gurkhas in huge numbers. Close to Tibet, The Bhutias and akin to the Sherpa groups follow the Tibetan ethnicity.
Rich in tradition and culture. The local people live a traditional lifestyle and with unique houses, that have walls built with stones and roofs with stone slabs. Due to the earthquake, many houses have been destroyed and are still under construction.
Their main occupation is agriculture and animal husbandry such as barley, maize as crops, and oats and nuts as fruits. Local people also make income from the lodge and small tea houses. Local people are mostly from Tibet and speak their own languages.

Geographically amazing
Manaslu trekking is geographically spectacular and fabulous. Manaslu region which is also termed the Manaslu Conservation Area comprises subtropical Himalaya foothills to arid trans-Himalaya high pastures border in Tibet. Starting from Arughat and extending into Larkya La Pass.
The area covers six climate zones; the tropical and subtropical zone varies in elevation with different altitudes. Elevation varies starting from 1000-2000 meters, the temperature zone(2000-3000 meters), the sub-alpine zone (3000-4000 meters), the alpine zone(4000-5000 meters) meadows, and the arctic zone of ranges lying above 4,500 meters.
The temperature of Manaslu also varies widely according to the climatic zones. The snow always covers above 5000 meters of elevation, and as the level increase, the air pressure becomes low.
The trekking route is through mountains prone to the consequences of monsoon rainfall, landslides, and landfalls.
Rich in Bio-diversity
Manaslu region is highly habitat with various flora and fauna, including endangered animals such as snow leopard and Red Pandas.
Other animals such as gray wolf, Himalayan musk deer, blue sheep, Asian Black Bear, Langur monkey, and over 110 species of birds, 33 mammals, and some reptiles are also found.
These species make the region more beautiful and melt human hearts too.
Conservation of wildlife in the area has been done by monks of the monasteries in that area by banning hunting.
The elevation categorizes the hills. For example, Low Hill, Medium mountain, and High Mountain with exclusive forests and a variety of species.
There is not much vegetation of variety. The valley basin has a rich ecotone diversity including nineteen types of forest and mostly rhododendron and Himalayan blue pine which is flanked by Ganesh Himal and Sringi ranges.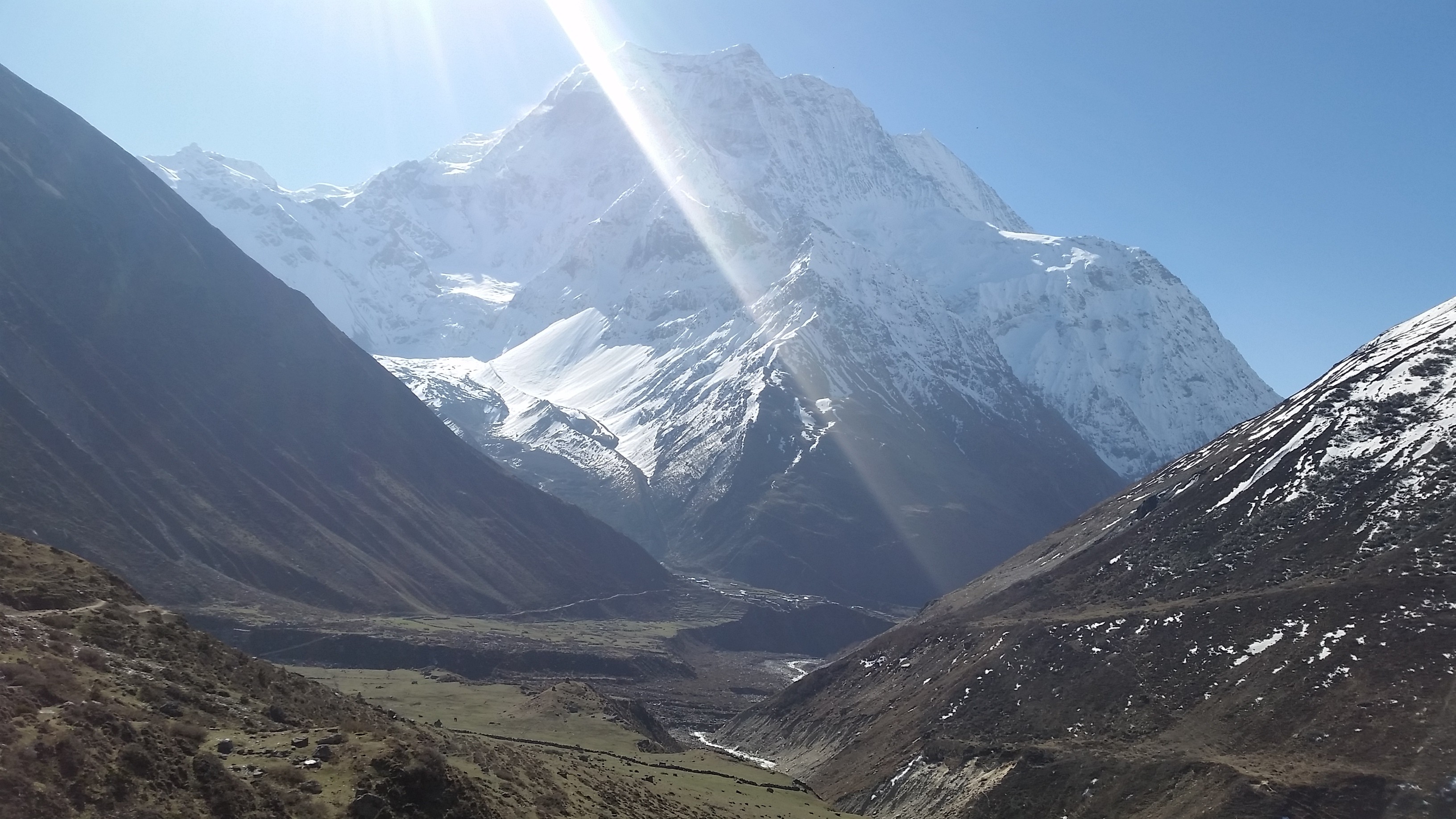 Tsum Valley and Nubri Valley
Manaslu region has mainly two inhabitants valley: Tsum Valley and Nubri Valley.
Tsum Valley is one of the remote areas of Nepal. Tsum has a long history of Buddhism. Tsum is also known as 'Tsum Tso Chuksum' which means thirteen provinces ruled as a single territory. Still, the ancient Tsum Kingdom remains, and the village has a unique traditional culture.
Tsum Valley Trek in the Manaslu region has beautiful views of four 7,000 meters peaks of the Ganesh massif, and also visitors can experience the distinct Tibetan culture of Tsumba people.
Nubri Valley is the next remote place in the region. Nubri valley has virgin beauty and is still untouched by modernization.
The local people follow their traditions, culture, and art. The local people wear traditional clothes and speak their language. The ancient trail along with mixed cultures, especially the Tibetan, and great hospitality.
Small tea houses and lodges are available in this area. The ancient old Buddhist monastery is established which gives a glimpse of Buddhist culture.
Larkya La Pass
Larkya La pass, also known as Larke Pass is at the maximum altitude of 5,106 meters where trekkers get jaw-dropping views of Mount Manaslu, Ganesh Himal, and other mountain ranges.
Although Larke Pass is at a lower elevation than other Passes like Thorong La Pass, Chola Pass, it is more difficult because of its long walk and the higher elevation.
Besides, descending from Bimtang is more technical and climbing.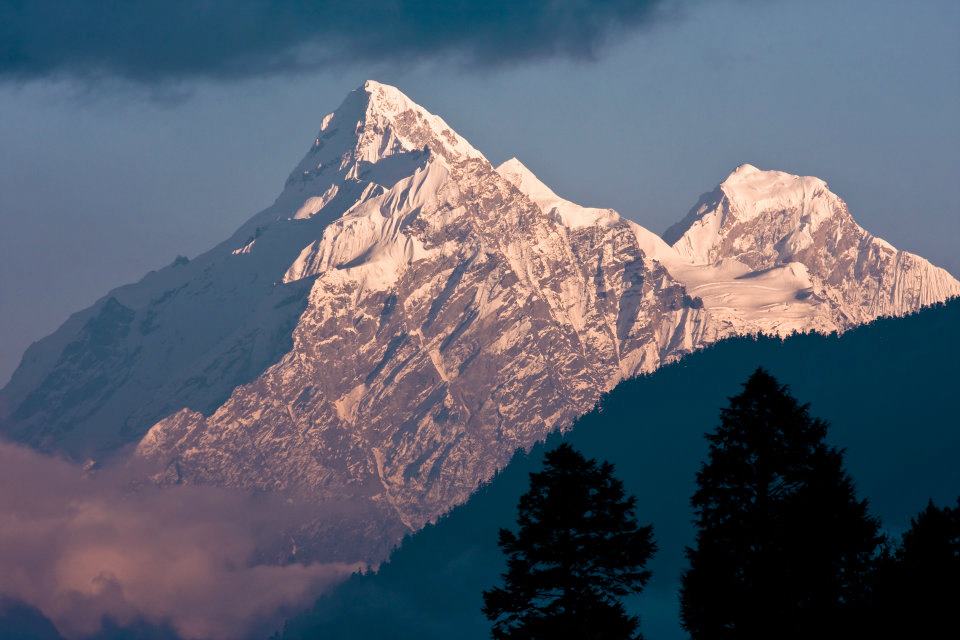 A difficult but adventurous trek
Manaslu is the most difficult trek in comparison to Annapurna Circuit Trek. Manaslu region has few trekkers that make the visit more exclusive and unspoiled and presents the virgin beauty of Manaslu.
But the difficult trail to Manaslu is paid off as trekkers see the spectacular view of snow-capped Himalayas ranges, the traditional villages, local people with unique customs and cultures, and yaks in the upper hills.