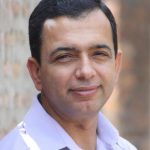 Namaste!
Our primary concern is to offer well-designed itinerary with safety and utmost quality services to our valued clients. Since its start in 1998, our company had committed to create majestic and safe trekking experiences by placing every single effort to make your trip the most memorable lifetime experience.
Our company furnishes with experienced and proficient leaders and guides who have information of the trails, the local culture and most prominently like to share about beautiful Himalayan experience with our clients. All our guides are well-trained in Mountain Safety First Aid and back up by team of professional staffs.
We also believe in socially and environmentally responsible, sustainable tourism. Our personalized services guided  by these principles and our 30 years of experience in the field of trekking is invaluable in helping us give our clients quality service every step of the way.
We constantly committed to offer bespoke trekking itinerary, designed to match our client's preferences and requirements to deliver the service with safety, comfort and pleasure.
Our clients are predominantly repeating or referred, family and sole male or female, small groups for whom we prepare tailor-made trekking itineraries to suit their personal needs.We occasionally handle climbing expedition, charity treks, Incentive tours and with special interest in the Nepal Himalaya.
We specialized with CAS activates for IB students, keeping in mind the anxiety of parents; we give top priority to the quality service and students' safety while they are in our care. At the same time, we allow the students to enjoy what Nepal has to offer, to their complete satisfaction. We also offer  services to handicapped and visually impaired people, ensuring that they receive specialized care during their holidays in the Himalayas.
Our goal is to exceed your expectations and make every client's visit to Nepal a memorable one.
With much appreciation,
Tulsi Gyawali (MD)